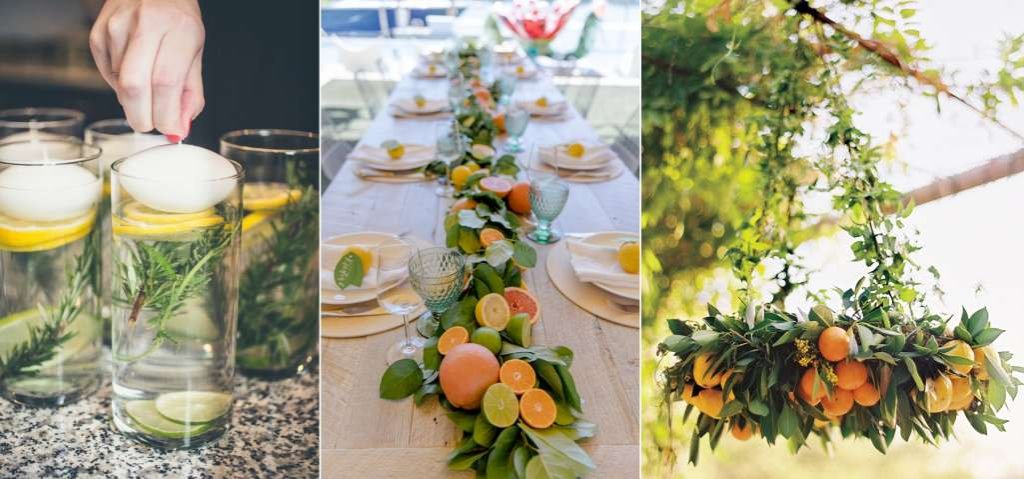 Need an idea for an upcoming party or wedding? How about decorating with citrus fruits? Here are some fun ways.
1. Make a Centerpiece by Filling Vases with Citrus Fruit Slices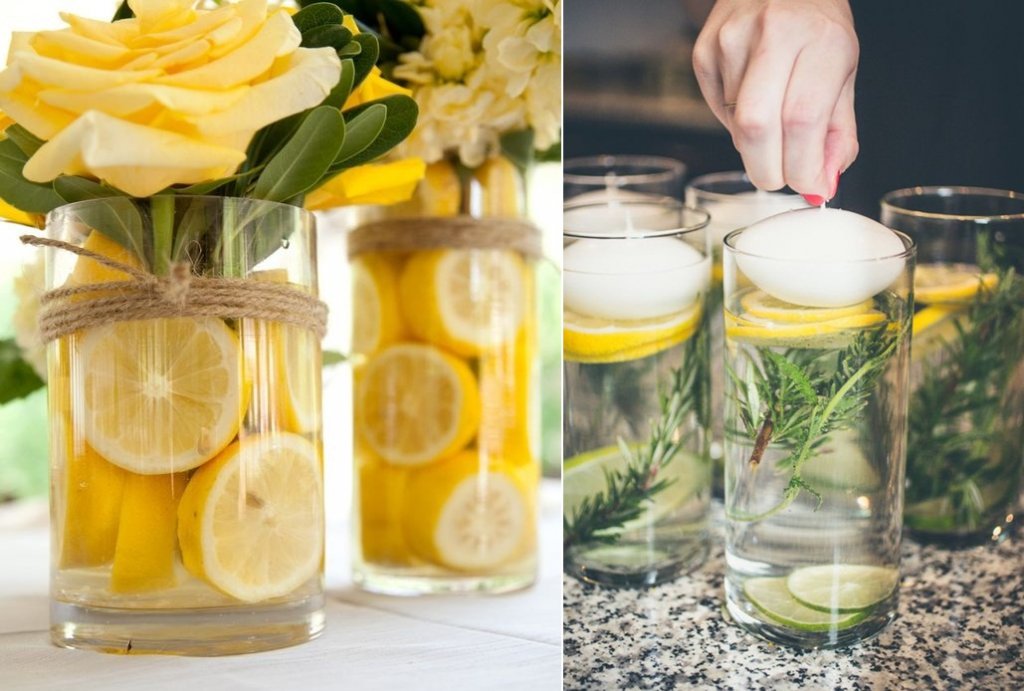 Fill the vase with water and top it with flowers or floating candles.
2. Make a Citrus Chandelier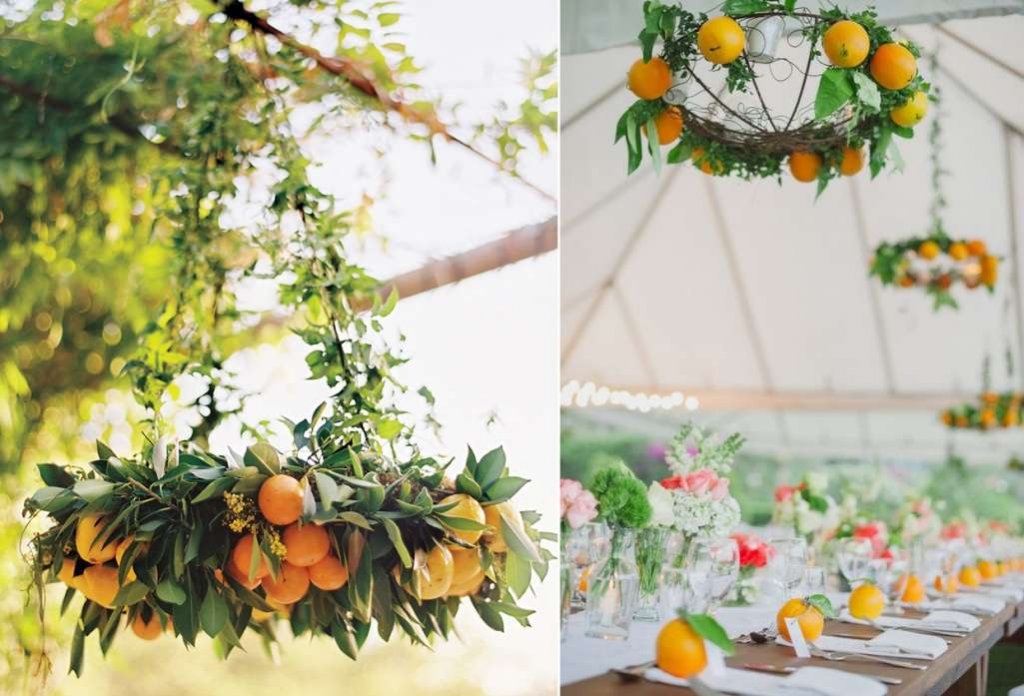 You can take a flower wire basket and use it as a fame for the chandelier.
3. Make a Citrus Fruit Garland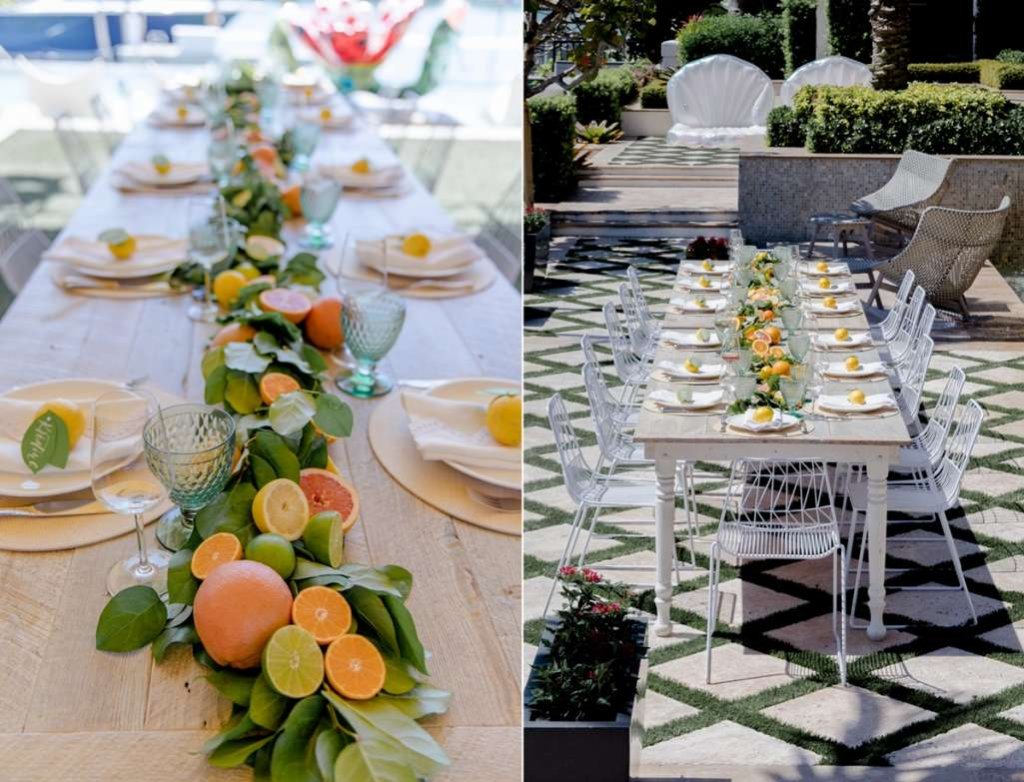 It is not a must to tie the leaves and citrus fruits with something like twine. You can arrange them on the table in a way that a garland is formed.
4. Make Topiaries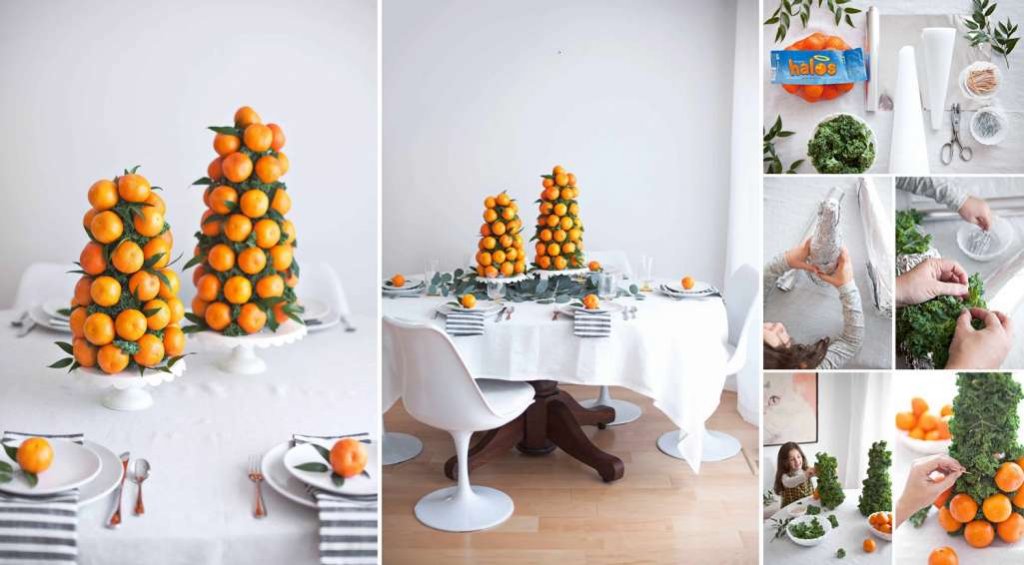 Take styrofoam cones. You can also use styrofoam balls. Cover the cones in kale with toothpicks. Then cover the kale cones with citrus fruits.
5. Decorate The Bar Cart with Citrus Fruits