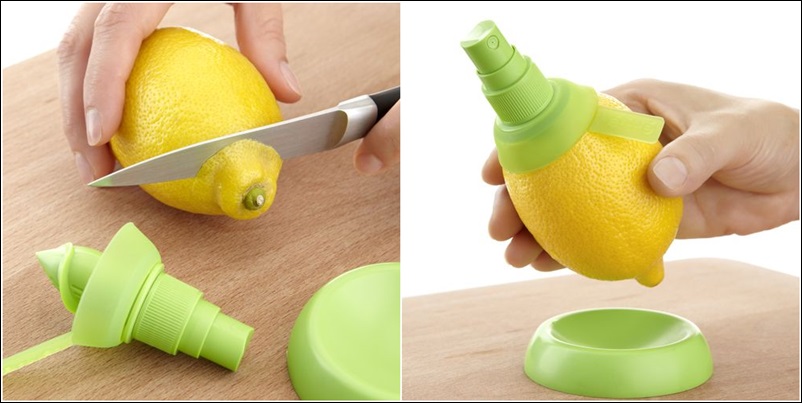 Squeezing a lemon and other citrus fruits like orange, tangerine, lime, grapefruit etc. on salads or in drinks to add a slight flavour is sometimes quite messy and difficult.
There are different types of juicers for citrus fruits listed at JuicersPlusBlenders site.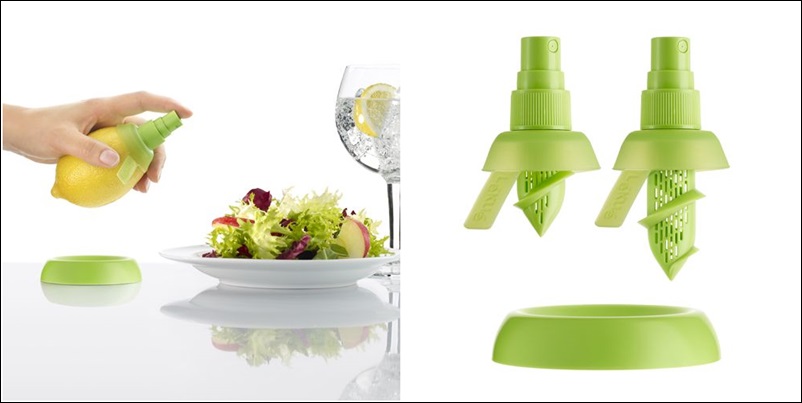 But you no more have to struggle as here is a spray that you can insert inside any citrus fruit and enjoy its taste and aroma. There are two spray pieces varying in lengths so as to suit small and big fruits.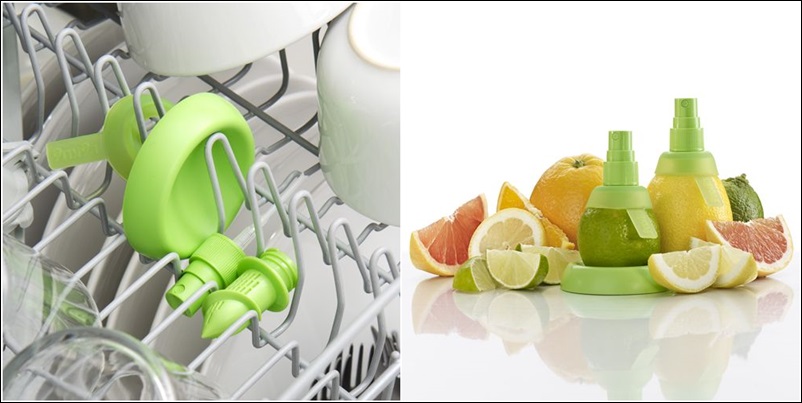 So, if you are a healthy salad eater or you love a hint of citrus in your drinks then this one is meant for you. It will cost you a sum of 15.9 EUR at lekue.