Assuming that you have already decorated  your Christmas tree on a super creative and fun way, we come to idea to suggest you something. Why only have one Christmas tree, when you can have tones of mini Christmas trees made of nothing more but an ornament and knitting needle.  This is very easy and fun Christmas project that you can do and requires only a little  amount of your time and big amount of creativity. So go get that knitting needle, and create a super fun Christmas ornament tree.
1. The Needed Supplies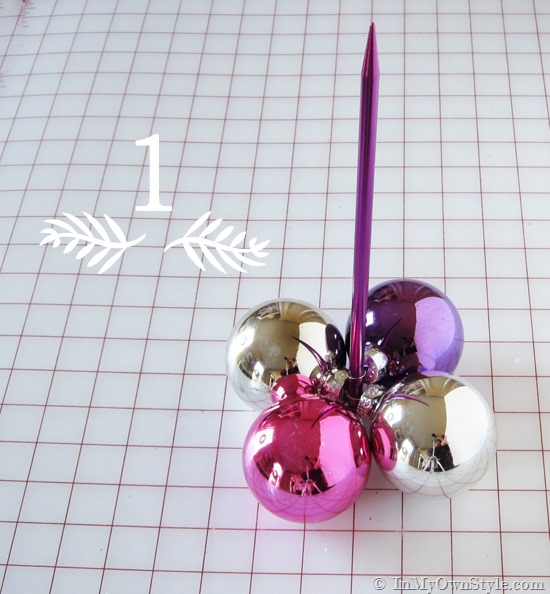 Image Source: Inmyownstyle
– Flat Surface
-Knitting Needle
– A few ornaments chosen by your taste.
2. The Process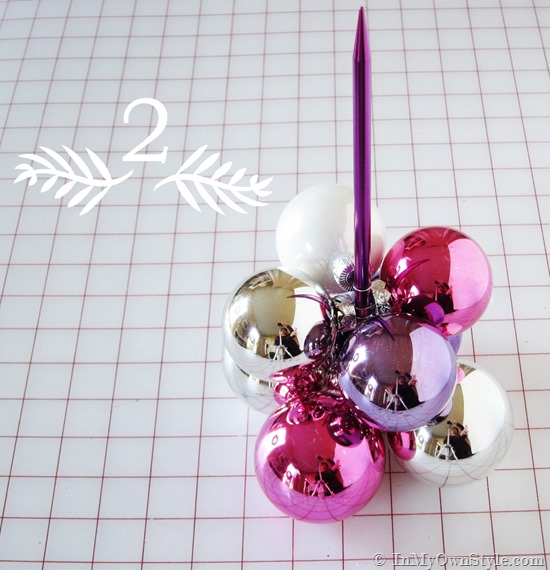 Image Source: Inmyownstyle
Hold the needle upright wit the knob on the bottom. Apply the ornaments hook over the needle. Adjust and arrange the ornaments so they will hold the needle by themselves. Add smaller ornaments on the top to create balance. Apply the ornament tree to a flat base.
3. The Result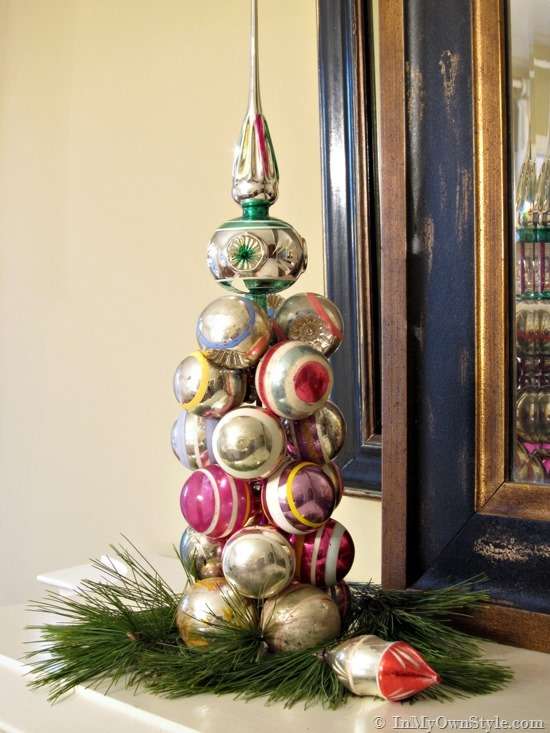 Image Source: Inmyownstyle
This is basically a one minute project, so go have fun and make yourself a super cute ornament tree.