Now that the festivity of christmas is in the air, christmas décor is everyone's priority. While decorating your whole house your living room requires the most of your attention as it is going to be the place where you'll enjoy this eve with your beloved family and friends. Here are some living room christmas decorations that you will for sure like to have…


Via: Baker – Design Group
1. Baker Design Group Interior Design
The decoration is speaking out a dazzling décor for your living room. The designer have made use of the fireplace and have matched the decorations on it with the beautiful christmas tree. At the corners of the fireplace stockings are hanging. The second interior design is for those who want to have minimal yet an amazing christmas décor.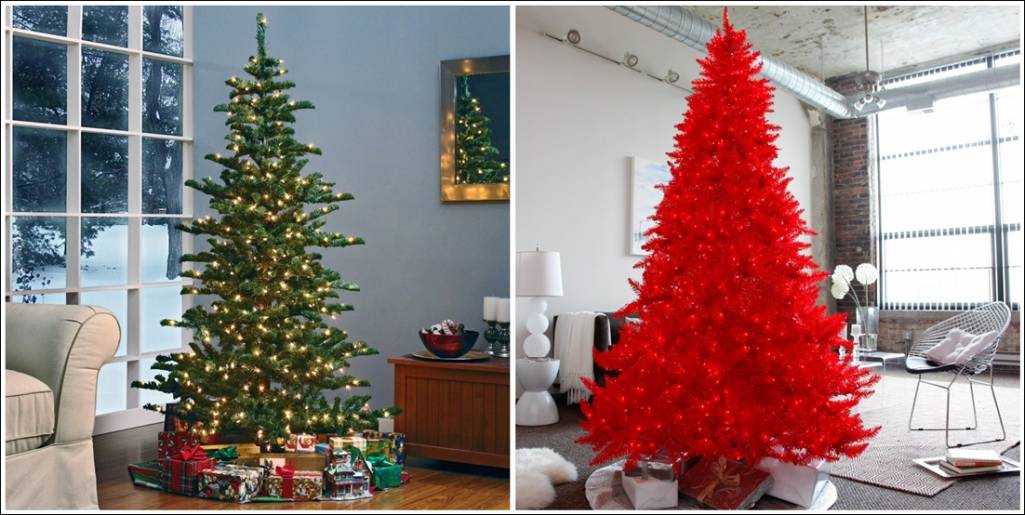 Via: Hay Needle
2. Hay Needle
The first is a 9 feet tall christmas tree which is pre-decorated with small twinkling light bulbs.Its price is $139.98. The second is an all red pre-lit christmas tree which will flaunt your white interior of living room. Its price is $379.98.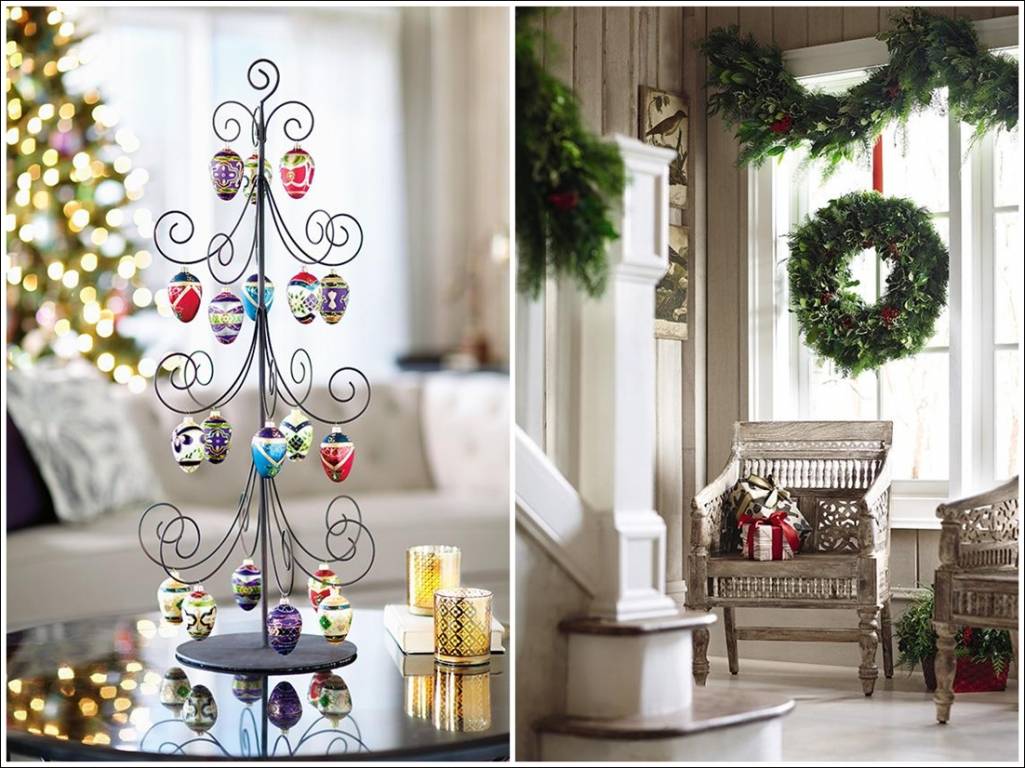 Via: Home Decorators
3. Home Decorators
The first one is a perfect tree to display your beloved ornaments that you have been collected for christmas. Its frame is made up of iron and can go well with any interior of living room. Its price is $67. The second picture shows a lush green collection of window garlands and a wreath. This green embellishment will cost you $30.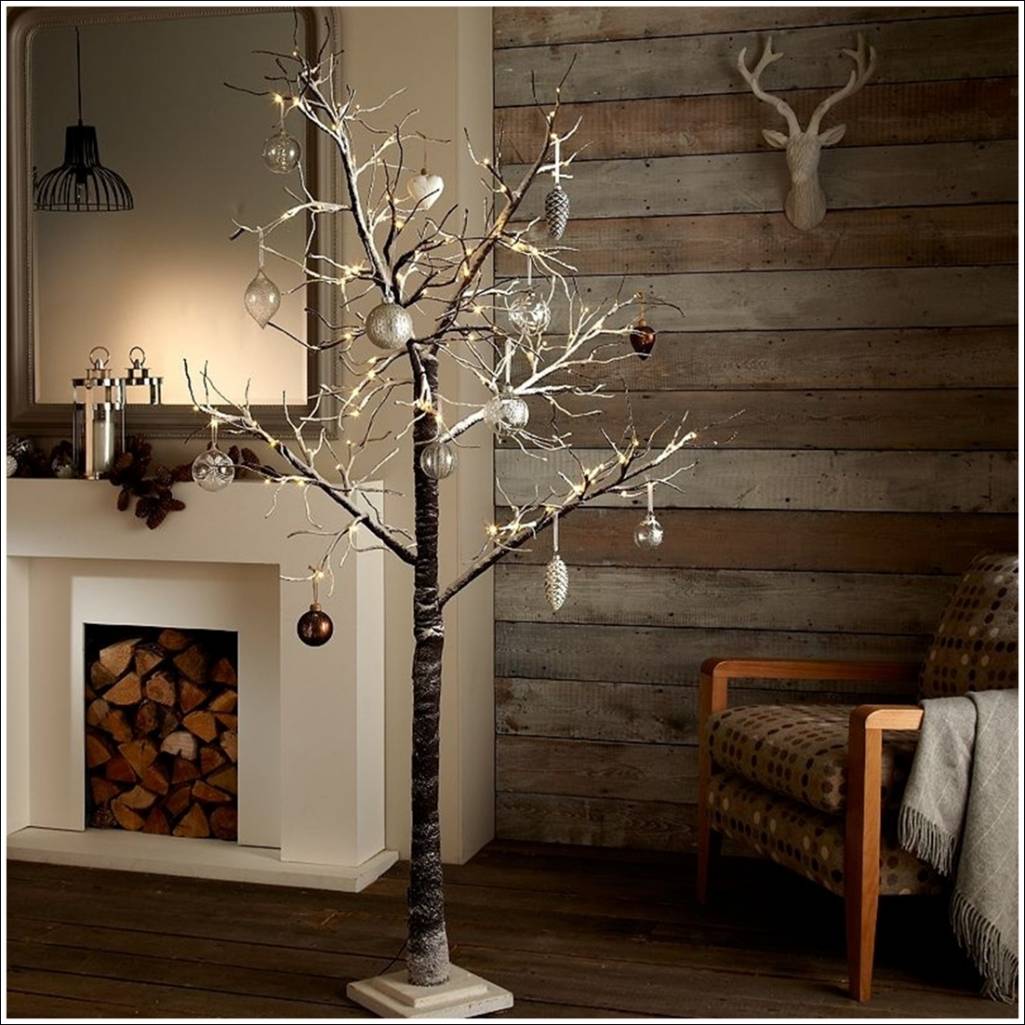 Via: John Lewis
4. John Lewis
This tree seems to have come from winter land to wish you christmas. LED bulbs are used in this tree to make the branches look snowy. Small ball trinkets make it look complete which are also available with this tree.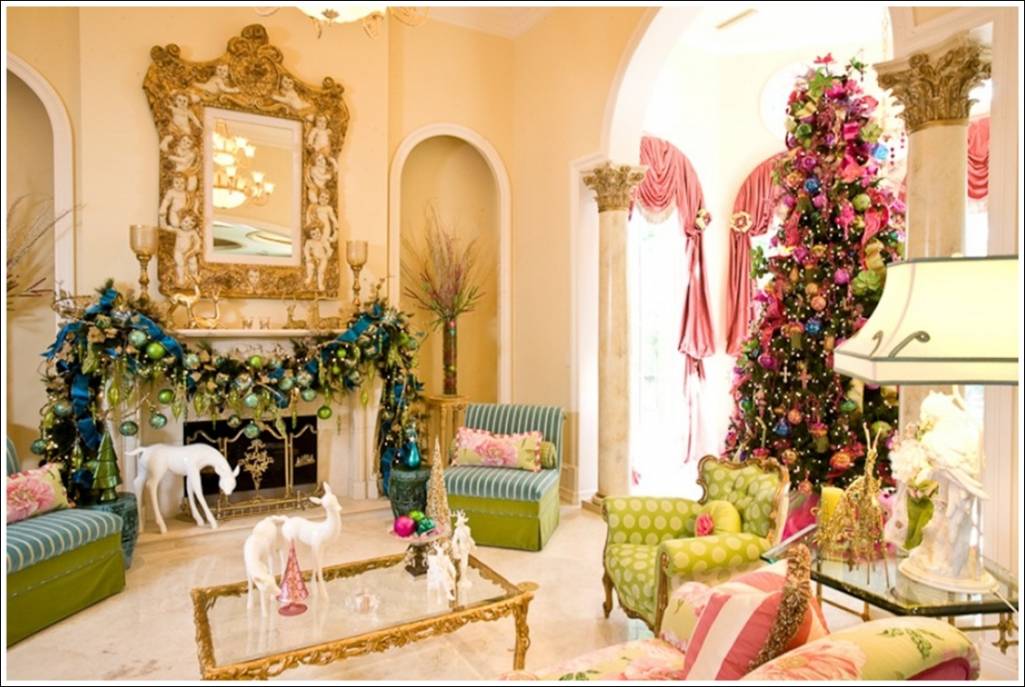 Via: Regina Gust
5. Regina Gust
This Living room decorations looks as if you have entered a candy land in some fairy tale. The christmas tree has baubles and ribbons of candy colours. The fireplace has a garland with green and blue sparkling balls. To top it all white deer statues make it look awe-inspiring.

Via: Timothy De Clue Design
6. Le' Objects
This décor is for those living rooms which are bit in pale colours. The ribbon garland at the fireplace with lights peeking out, the trinkets studded Christmas tree and transparent containers having coloured balls prove to be complementing each other so well.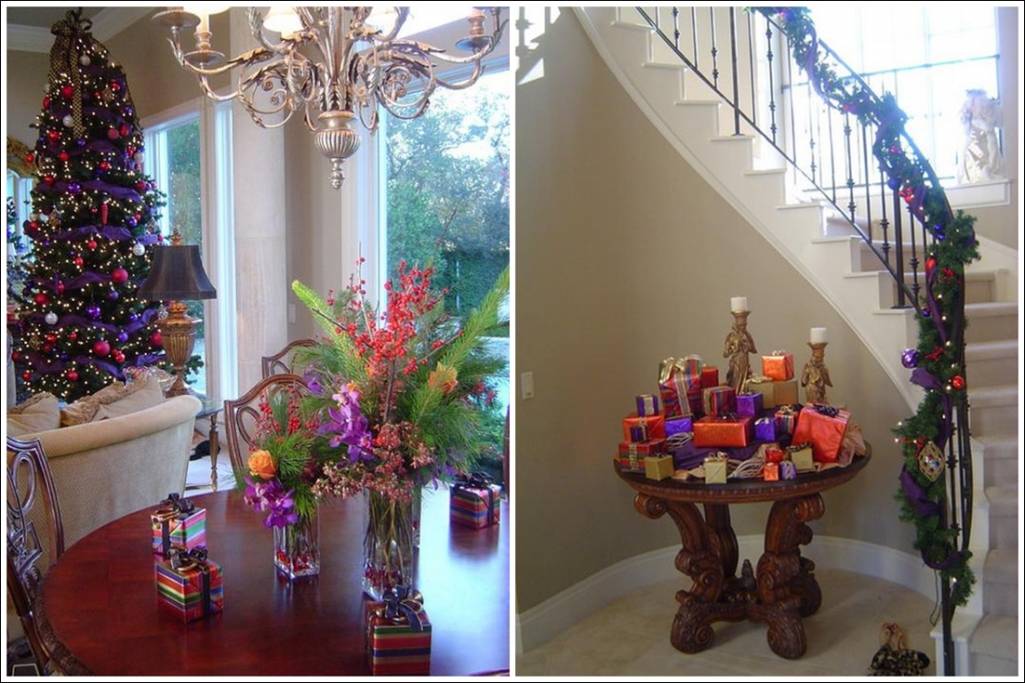 Via: Bates Design Associates
7. Bates Design Associates, LLC
This is just a darling décor with holiday colours of purple and red spreading their energy all around. The small gift packs wrapped in theme colours of tree and garlands give the warmth of festivity.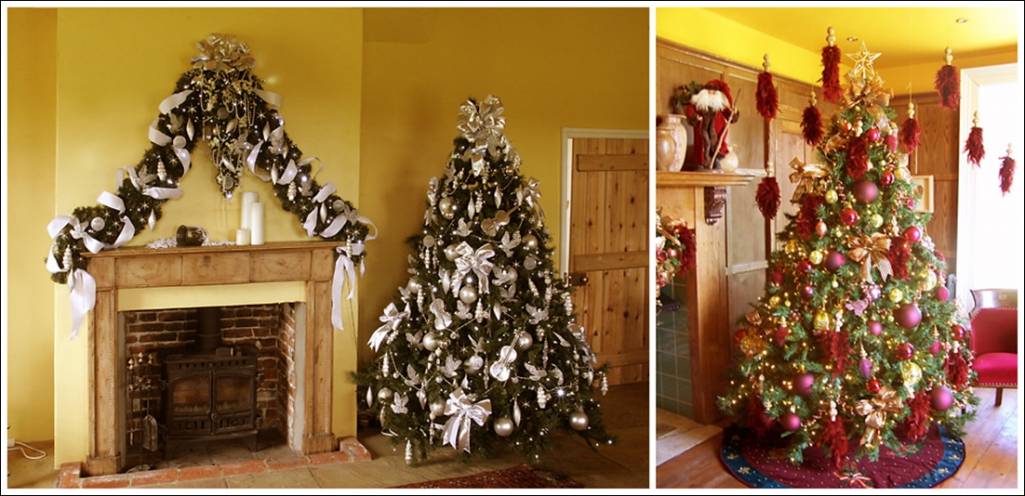 Via: Direct fx
8. Bright Size Life Designs
If you love the traditional decoration for christmas in white, red, silver, golden and green then these interior designs are for you. The first picture shows the unparalleled beauty of green leaves combined with silvery white ribbons and balls. The second décor done in golden, red and green colours. The furry red tufts hanging from the ceiling are looking just awesome.