When it comes to ventilation and light control, windows and window treatments play a crucial role in bringing fresh air and natural light from the outdoors inside your home while filtering the harsh elements. For this reason, it's essential to choose the right window design that's suitable for your needs in terms of proper ventilation, light source, level of privacy, and your utmost comfort.
Windows increase the aesthetic appeal both indoors and outdoors with their amazing joinery and hardware elements that are captivating to the eyes. Also, the mechanism of how windows are opened and closed, including window treatments, reflect your sense of style.
That said, what are the important things you have to consider when choosing the best window design for your home? Find out more by reading below.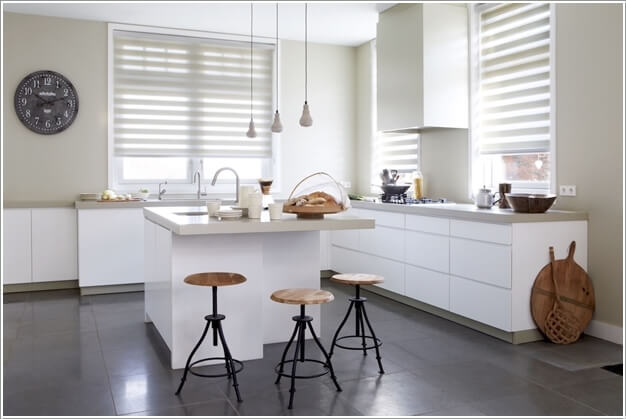 Architectural Style Matches With Window Style

Every home has a unique or adopted architectural style influenced by the homeowner's creative imagination and preference. When choosing the best window design for your home, you have to consider its architectural style, especially if you're replacing old windows with new ones.

Why is this important? Certain window types work best with certain home architectural styles. Make My Blinds explains that choosing the best window design would involve focusing on the windows' ability to let natural light seep through, as well as having the right window treatment without marring your home's overall interior or exterior design.

Check the following styles of windows suitable to your home's architectural style:
Casement Style Windows: If you have a ranch house style, then casement windows work perfectly but may not be recommended for a traditional home.
Arch or Gable Windows: Install a full or half circle window over the top of a door to create an elegant look and a lasting impression on your visitors. Archtop windows are suitable for living rooms, providing an aesthetically appealing view.
Entry Door Windows: These create a panoramic view in your patio and living room. Adding a series of French doors can uplift your home's ambiance while creating more space.
Bow and Bay Windows: Bring your living room space to life with a bow and bay window design, flanking them with single-hung or casement windows. This window design looks great in master bedrooms and dining rooms, too.
Custom Style Windows: Add a personal touch to your home with custom-style windows, creating an architectural statement with a classy home design.
Contemporary Window Design: Modern homes work best with contemporary window designs because they have clean lines and sophisticated looks. Contemporary window designs, like double-hung windows, are elegant, tough, and durable.
Overall Exterior and Interior Appeal
Windows must be appreciated both from an outdoor and indoor view. For this reason, you have to consider important elements such as the shaping and proportion of space to strike a perfect balance between your windows, walls, floors, and ceilings to attain an aesthetically appealing window design.

Playing with window frames is a good idea when choosing the best window design for your home. Here are the top reasons:
Good Quality: Vinyl windows make a great exterior window frame because of their durability and stylish appearance, which also emanates within your home's interior.
Visual Impact: They make your house visually appealing, adding a mysterious touch and creating a dramatic look to your overall interior and exterior home design. Boost your interior's appeal with a well-designed entryway along with entry door windows, such as sidelights, which add architectural character.
Color Options: With vinyl windows, you can work with different colors. Painted vinyl windows increase your property's curb. Also, they are low on window cleaning maintenance. Pick a trim color and consider using it on your window frames, too.
Window Placement, Shape, and Orientation
By determining the best shape, orientation, and placement for your windows, you'll ensure that your home does not cool or heat unnaturally during the seasons, which can incur higher utility bills. For instance, proper placement of windows would depend on the type of room and your geographical location. Consider how your property is located in terms of the sun setting and rising.
Check the following placement and orientation tips for your windows:
You can design a bedroom window where the sun doesn't rise to avoid disrupting your sleep because of too much early morning sun.
A family room works best if the windows don't allow too much afternoon sunlight.
Design your windows to welcome early sunlight inside your living room for an inspiring and energy-boosting ambiance.
Flaunt your creativity by considering the window's shape. Regularly shaped windows are average, so you can try artistically shaped windows that match with your home's overall theme. For example, arch windows can complement the overall look of your living room with Italian-style furniture.
Purpose, Functionality, and Operability

Windows have basic functions like letting light in and controlling airflow in your home, but these differ with the style of your windows. Streamline your window design choices by determining if a room would need more or less ventilation, an open or an obstructed view, or window treatments at different times of the day.

You might want to consider investing in energy-efficient windows as well, which are better than conventional double-pane windows. In this way, you can enjoy more energy savings.

When it comes to the operating mechanism of your windows, you can choose from the following:
Classic Sash Windows: The moveable part of the window can be moved left to right or up or down.
Double Hung Windows: You can move up or down or use horizontal sliders.
Hopper Windows: They have hinges at the bottom used mainly over windows or doorways, and are protected from exterior elements.
Awning Windows: They are popular in older homes and apartments, and are hinged at the top or bottom, allowing the windows to open at an angle.
Conclusion

Boost your home's overall curb appeal and functionality by choosing the best window designs for all your rooms or spaces. Consider your home's architectural style and the windows' placement, orientation, and shape to achieve the home design you want. Aside from aesthetics, it's also crucial to consider your prospective window designs' purpose and functionality. By doing so, you'll be able to choose the best window design that's suitable for your needs, personality, and sense of style, as well as your home's overall look.