Kids' room lighting should be such that they show the liveliness of kids.Choosing the right colour and type of chandelier thus become vital while decorating a child's room.Here are some chandeliers that will make your child's room look exactly the way a little angel wants it to be…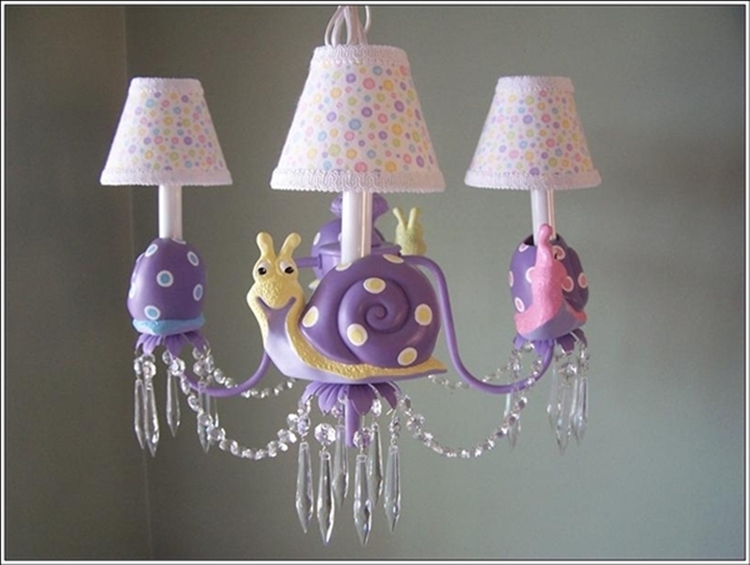 Via: Silly Bear Lighting
1. Silly Bear Lighting
This undoubtedly cutest chandelier ever with perfect kids colours of pink, yellow and purple.This chandelier is themed around cute snails placed under a shade. The price of this chandelier is from $284 to $329.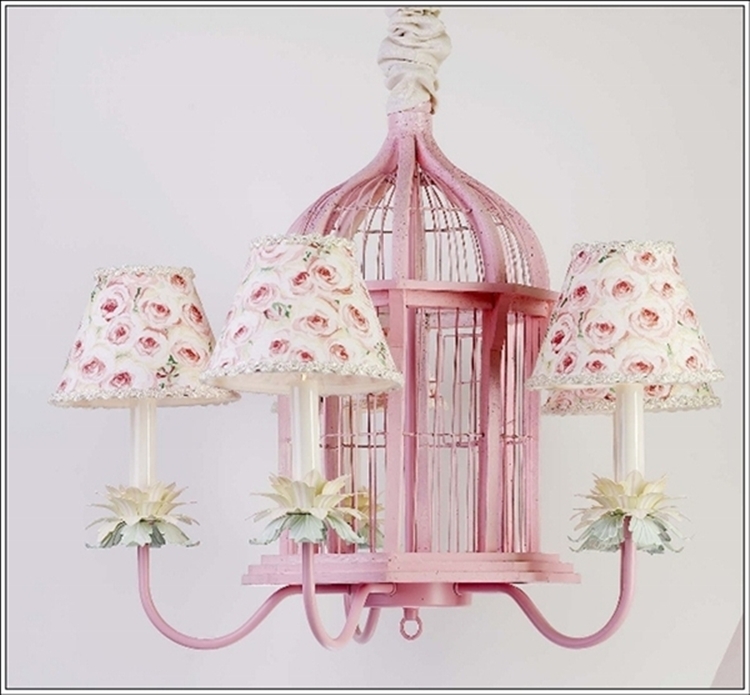 Via: All Kids Lamps
2. All Kids Lamps
This is a chandelier that has a bird cage with surrounding lamp shades.The bird cage will make it a matter of interest for kids.It will cost you $398.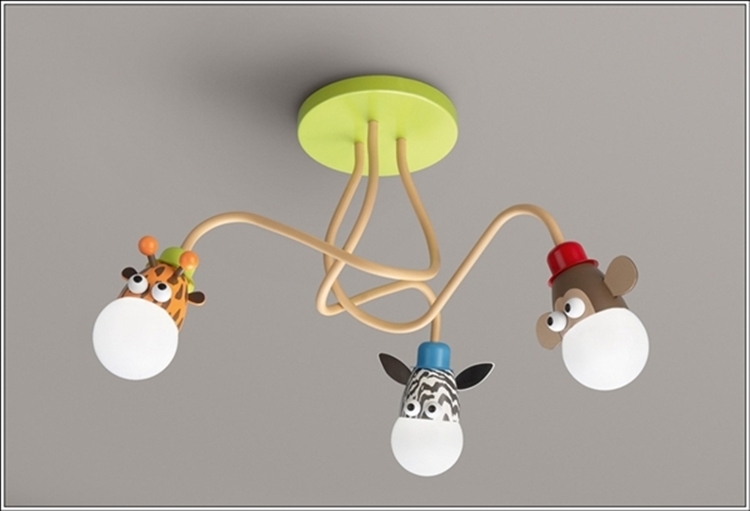 Via: Philips – Luminaries
3. Philips
This is just a sweetie pie chandelier with animal faced bulbs.Now light up your junior's room with this simple yet an amazing creation by Philips.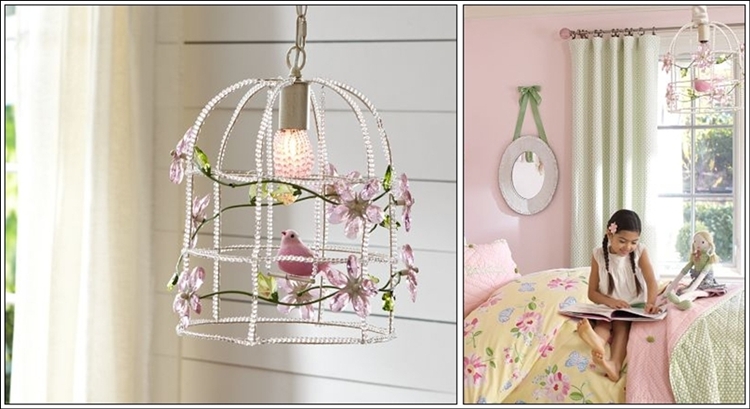 Via: Pottery Barn Kids
4. Pottery Barn Kids
This is a beautiful bird cage chandelier with the perfect girly pink look.The little birdie inside gives it a real look.Moreover it has vine of glass flowers and leaves looking so pretty.It will cost you 131.99 bucks.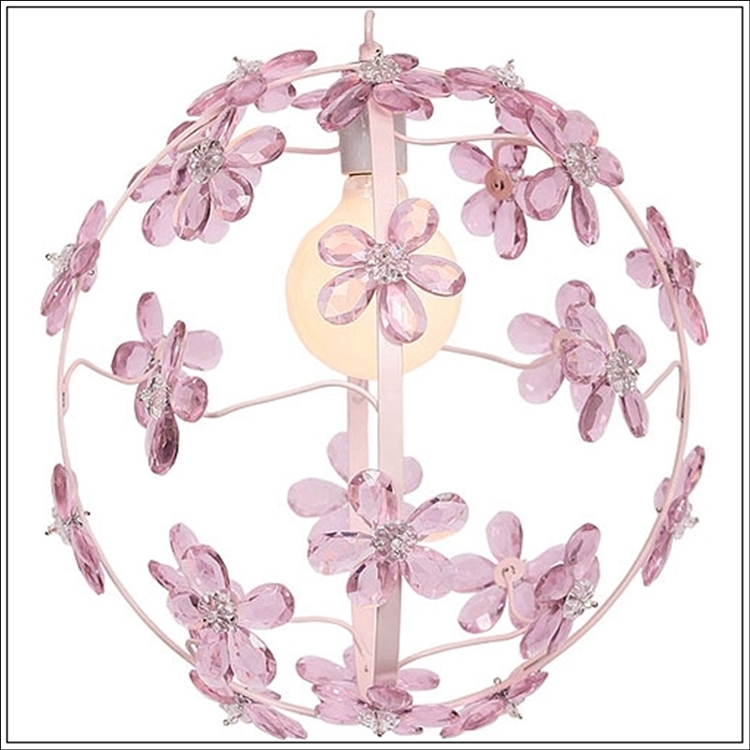 Via: Posh Tots
5. Posh Tots
This is a beautiful pink flowers globe shaped chandelier.This will give your child's room a fairy land look.Its cost is $558.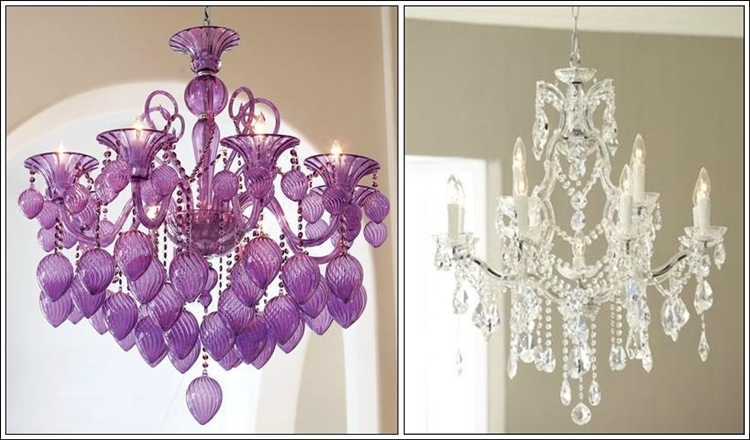 Via: Horchow
6. Horchow
These chandeliers are of traditional style with yet so elegant look.The first one of purple colour is of $2050.The second one with purity of transparent crystal will cost you $2594.9. If you contrast their colours with the interior of your kids room they will for sure charm their room.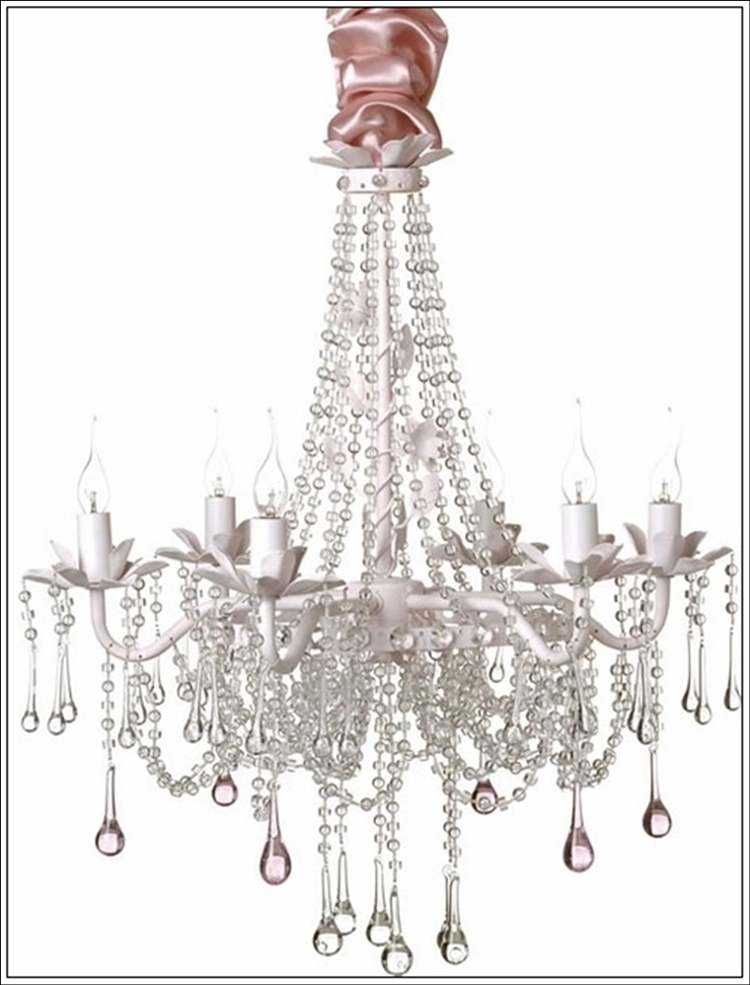 Via: Rosen Berry Rooms
7. Rosen Berry Rooms
This is a transparent chandelier is laden with elegance.This will be just the right choice for you little princess' room. Its price is $335.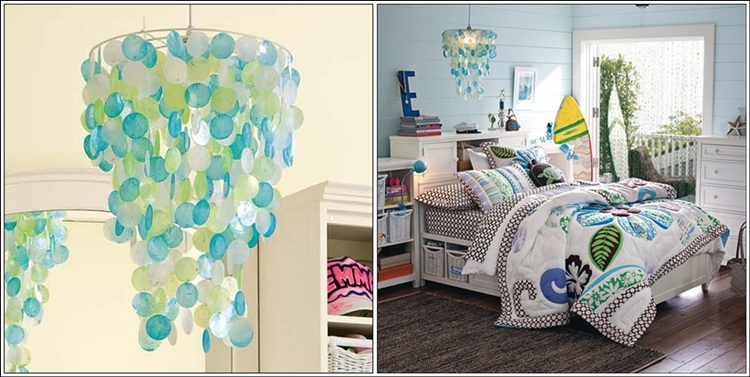 Via: P B Teen
8. P B Teen
This chandelier is going to rock your kids bedroom with different tones of blue colour but together in these shells that hang from a crystal frame.Its cost is $141.9.