Do you find yourself exhausted and achy after a long day of work? The problem is probably with your office chair. There's a demand to sit more than ever today. Therefore, it matters where you are sitting. That's why your choice of a chair is very important.
If you're an average businessperson, you'd be shocked to realize how much time you spend in your office or home chair. You can take more than 7 hours a day sitting. In the modern world, many people spend more time using a computer than they do sleeping. This, according to some experts, is worse than smoking.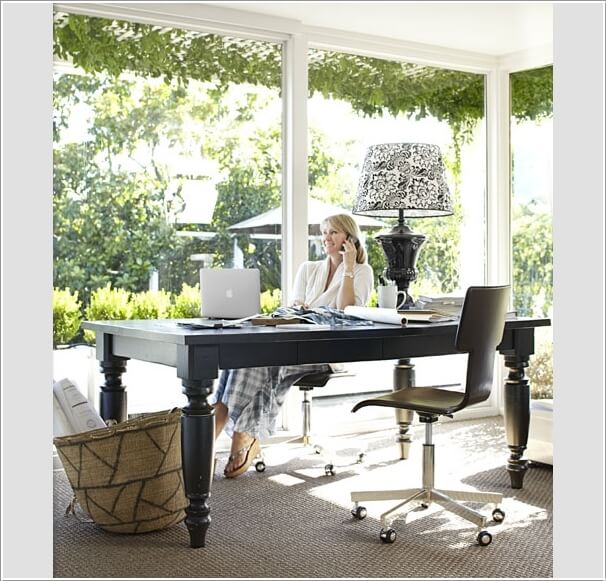 Many ergonomic studies reveal that a comfortable, supportive chair can increase productivity and maximize employee efficiency. A bad one can cause health issues such as backaches and leg problems. All these factors can impact an employee's productivity. That's why it's crucial to buy good office seats.
What You Should Look for in a Task Chair
Office chairs can improve the aesthetic appeal of any working environment. However, many people make sure they have elegant but not functional seats. They do not consider how harmful chairs can be to their employees. Style is important, but not as crucial as comfort.
While a small compact chair may be a perfect solution for an office with limited space, it is an awful choice for a whole working day. If you're a manager or director, a designer seat might be suitable because you may not sit for long hours at your desk. For employees, however, ErgoEdge's office chairs can be a great choice as they're adjustable and supportive.
When it comes to style, you can choose from soft sponge seats to breathable mesh backs to suit your needs. However, every user has different needs, so one size might not fit the whole office. You might consider using chairs to brand or add color to your working space, but make sure the furniture piece serves its purpose.
Ergonomics Helps
Knowing how humans interact with chairs can help you buy the right seat. Ergonomically designed seats offer optimal comfort and efficiency. Even the simplest chairs today come with adjustment levers, so make sure that you buy such.
Your ergonomically designed chair should be able to gain a perfect seat height. Also, it must have an adjustable depth and modifiable backrest support. The recline of a chair is as important as its armrests.
The swivel feature of an efficient chair is not just for fun. It benefits your back in the long run, providing the freedom of strain-less movement from side to side. One of the major reasons employees miss work today is endless backache. Although ergonomic chairs cost more than ordinary options, they can significantly reduce this phenomenon.
Conclusion
Whether you're working from home or at your office, there's a need to have a chair that makes you more productive and efficient. Although it's necessary to look for elegance to improve your home's aesthetic appeal, functionality is more important in a chair. An ergonomically designed seat is the best choice for you. It provides the comfort you need to avoid back pains.