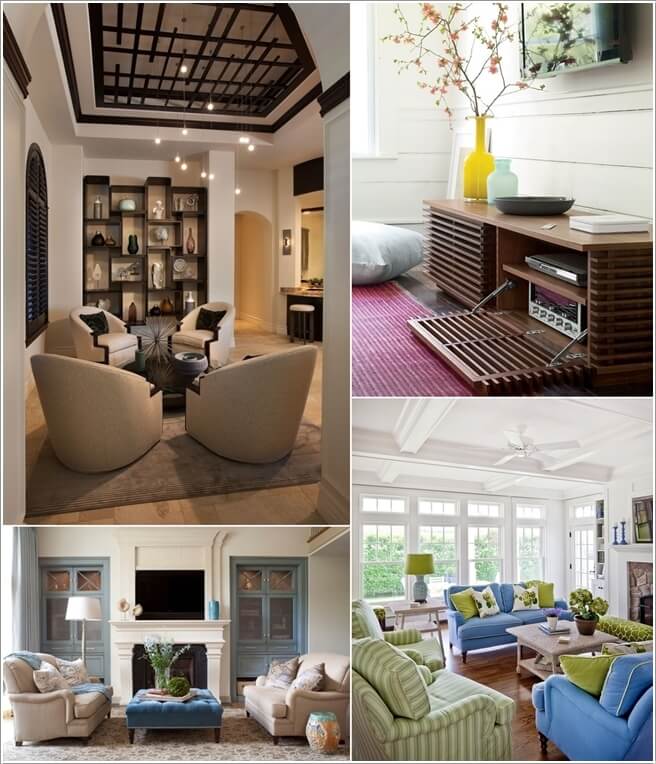 A good choice of furniture surely makes a big difference when it comes to the decor of a living room. A living room contains probably the most furniture pieces compared to other rooms in our home. Because the whole family gathers here and enjoy free time while having chats and watching TV. So, we thought of bringing you some interesting furniture designs that you can make a part of your living room. Take a look:
furniture paint sprayer
1. A Chic Modular Bookcase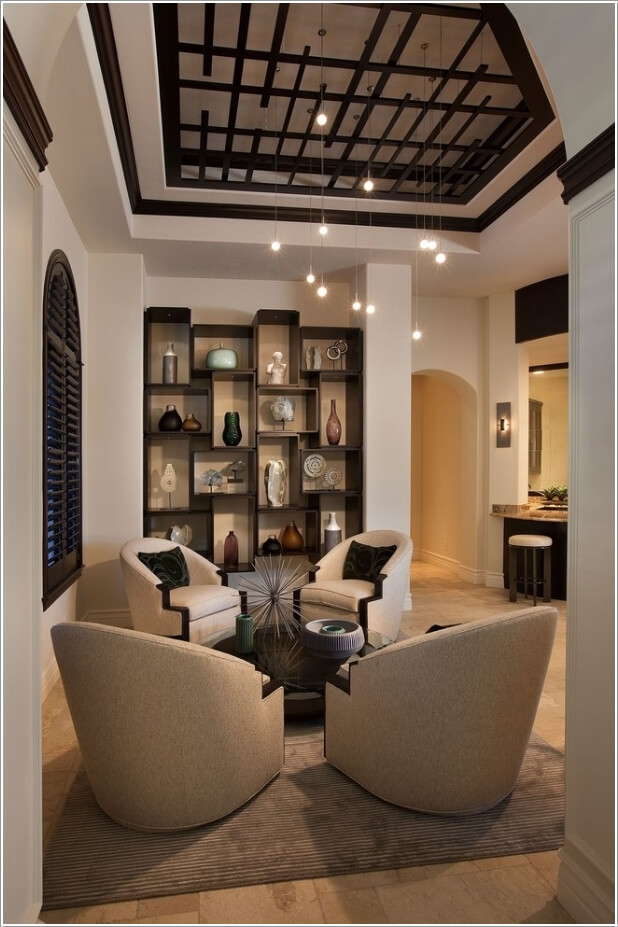 Let's start with the wall. A uniquely chic bookcase is a must have in a modern living room like this one. And it's totally up to you how you want to utilize it. You can either put your books or you can make it a display area for knick knacks.
2. A Cozy Ottoman That Can Double Duty as Seating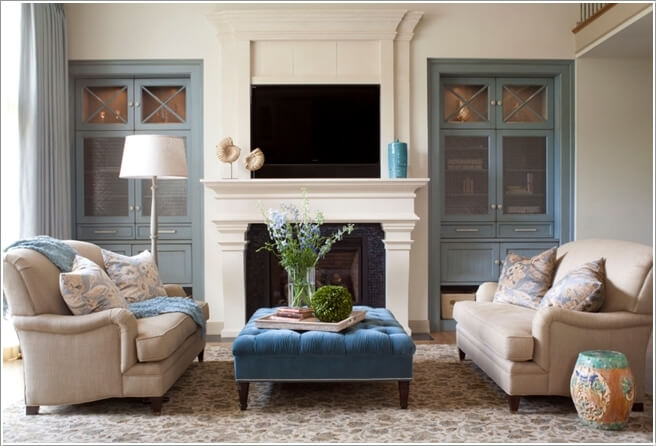 While decorating a living room the prime focus should be functionality and comfort and not just style. For example, this ottoman adds to the coziness of this living room and in case of need, it can easily become an additional seating unit.
3. An LED Storage Coffee Table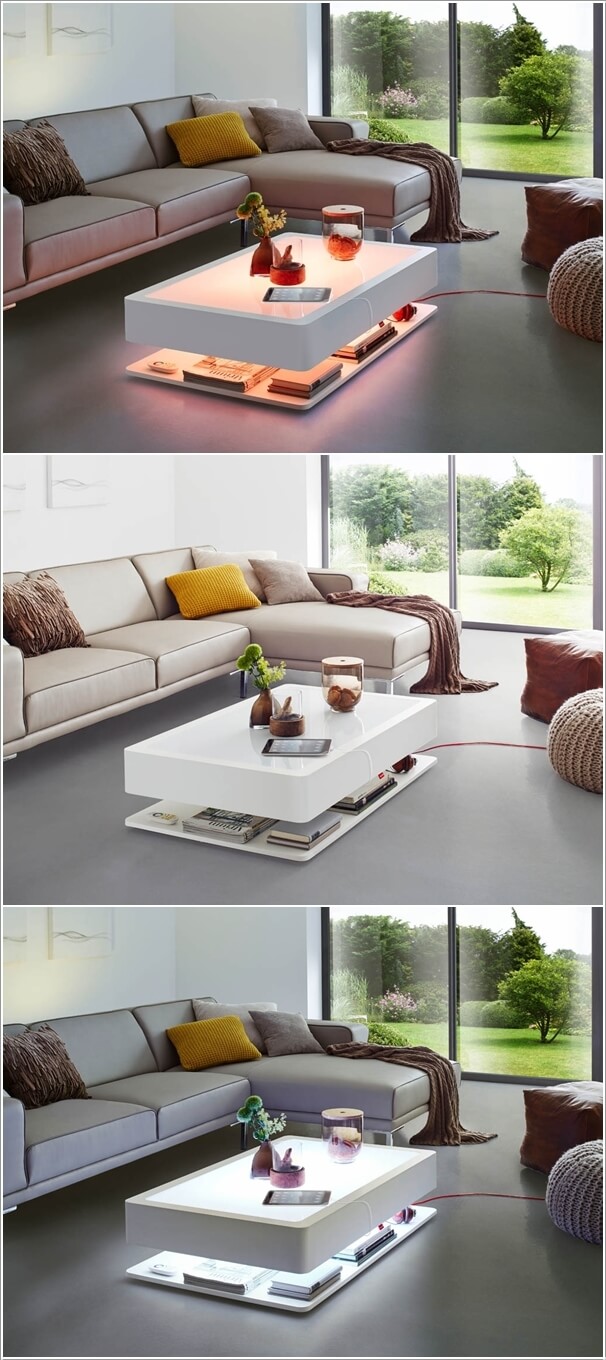 This one is not just a coffee table. It has two more really cool features. Firstly, it grabs attention because of the LED light provided inside it. Secondly, it also has a good amount of storage space and will help reduce clutter in your living room.
4. When in Doubt Add Wing Back Chairs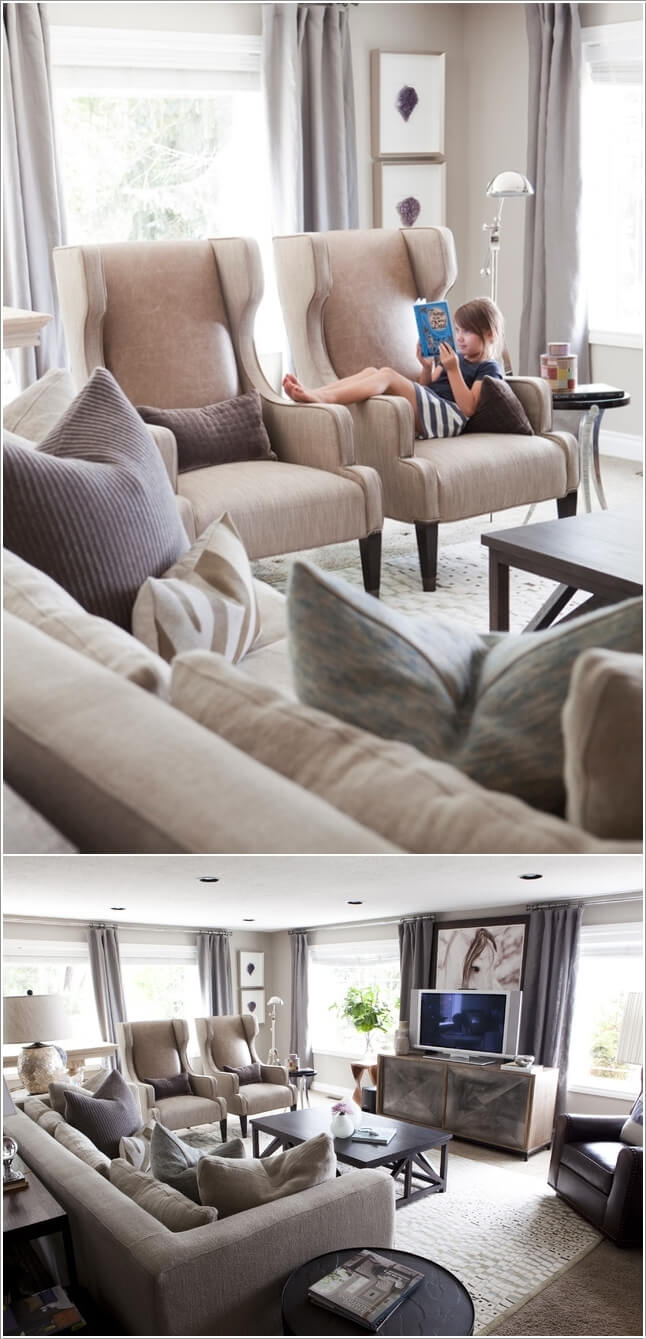 Often after purchasing a couch if the living room still has some room to fit in extra seating we opt for chairs. And if you are at sixes and sevens and can't really decide the type of chairs then invest in wing backs as they can never go wrong.
5. Bring Style with a Settee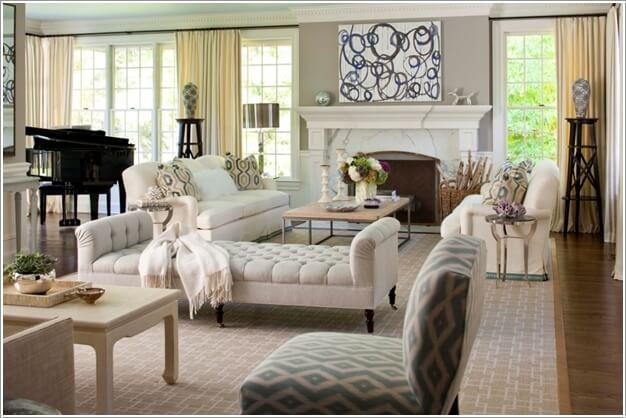 If your living room has an elongated outlook then you can divide it with style by putting a settee in the middle like this living room.
6. Who Says Wicker is Just for Outdoors?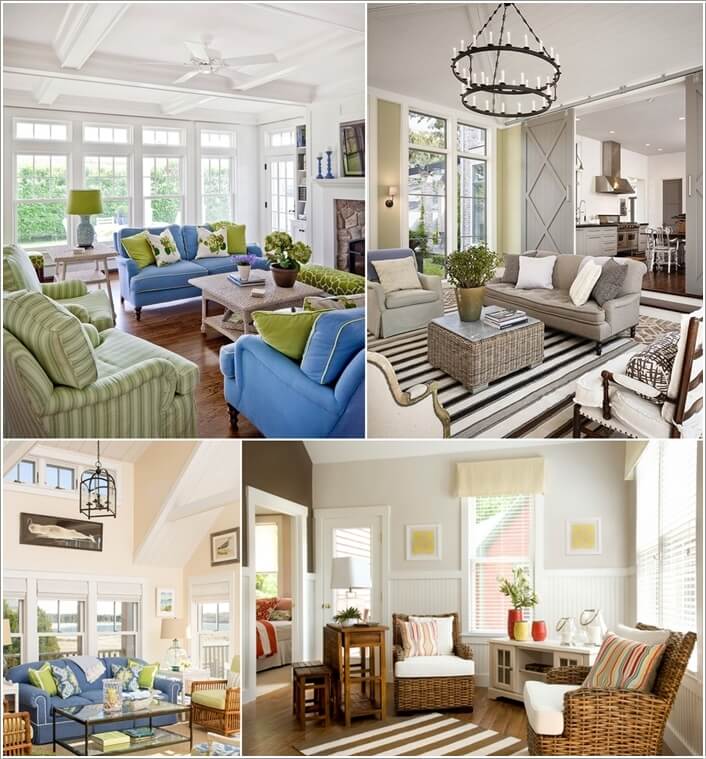 Wicker furniture is usually associated with the outdoor part of a home and no doubt it looks good there. But if you bring wicker furniture in you won't be disappointed at all. Chances are there, you will be even more happy to decorate your indoor in place of outdoor with wicker furniture.
7. Beauteous End Tables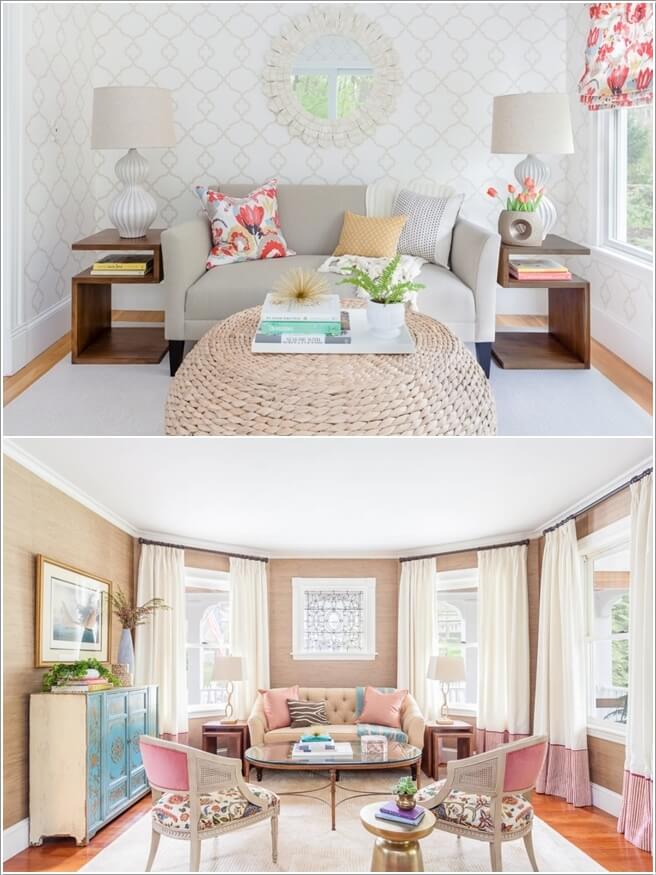 End tables are great fillers for a living room and they also help to boost the storage of the living area.
8. A Louvered Media Console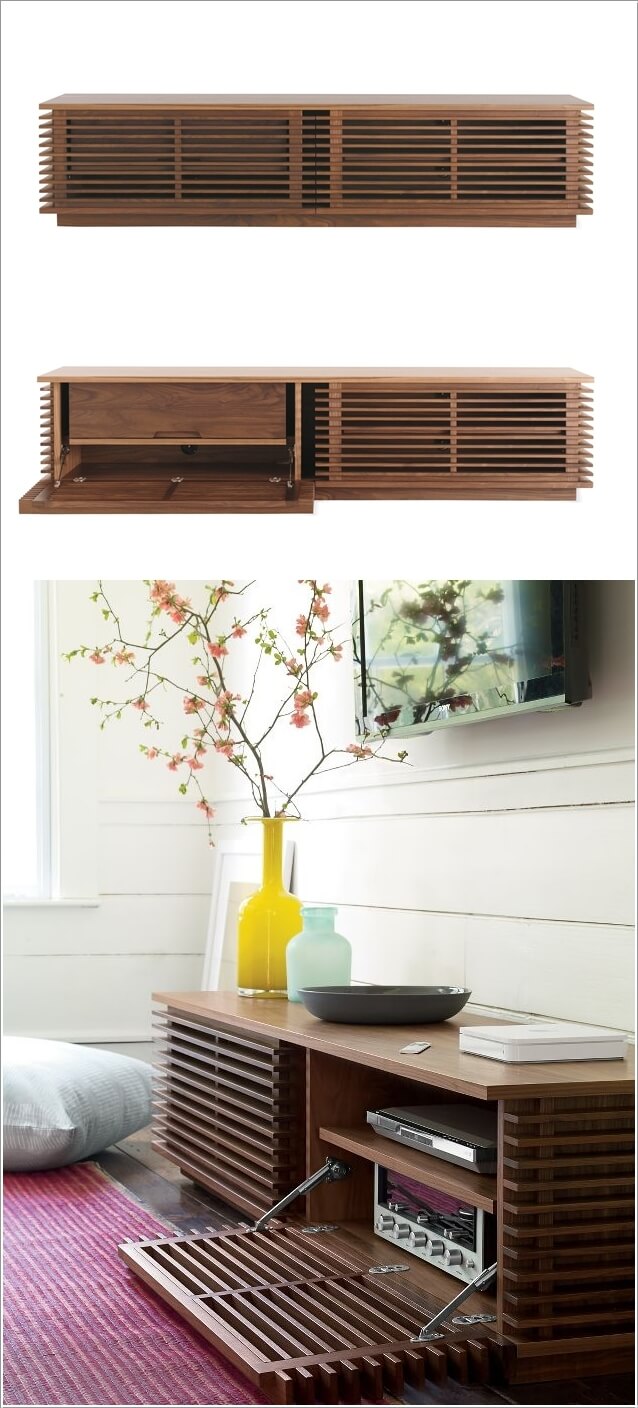 Most living rooms have a TV screen and a media console is a must have if you want to keep the TV area organized. Just like this one that will surely make a style statement.
9. A Story That Starts from a Garden and Ends in a Living Room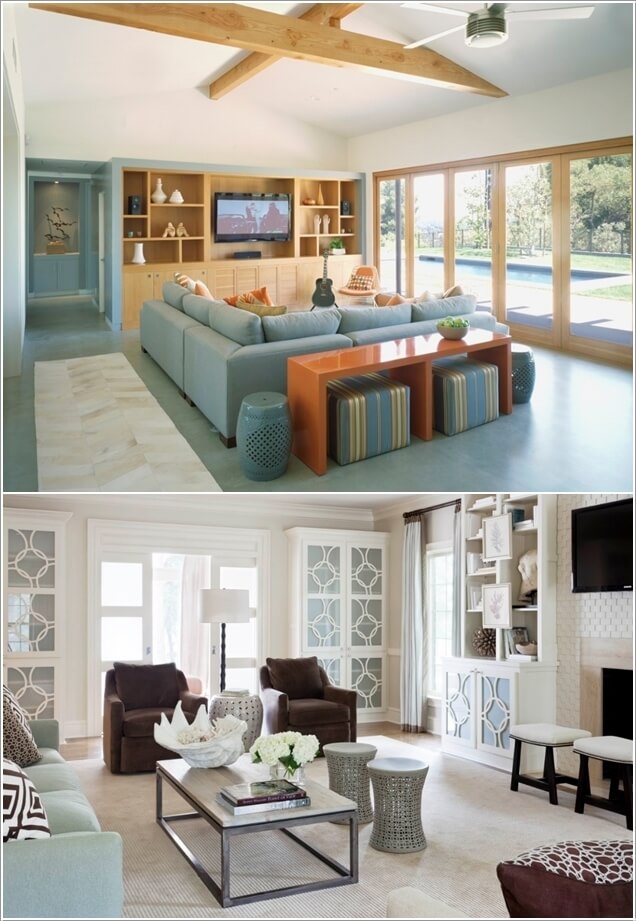 Garden stools look just lovely in a living room and the proof is here in the form of these two living rooms.
10. Redefine The Meaning of Living Room Seating with a Banquette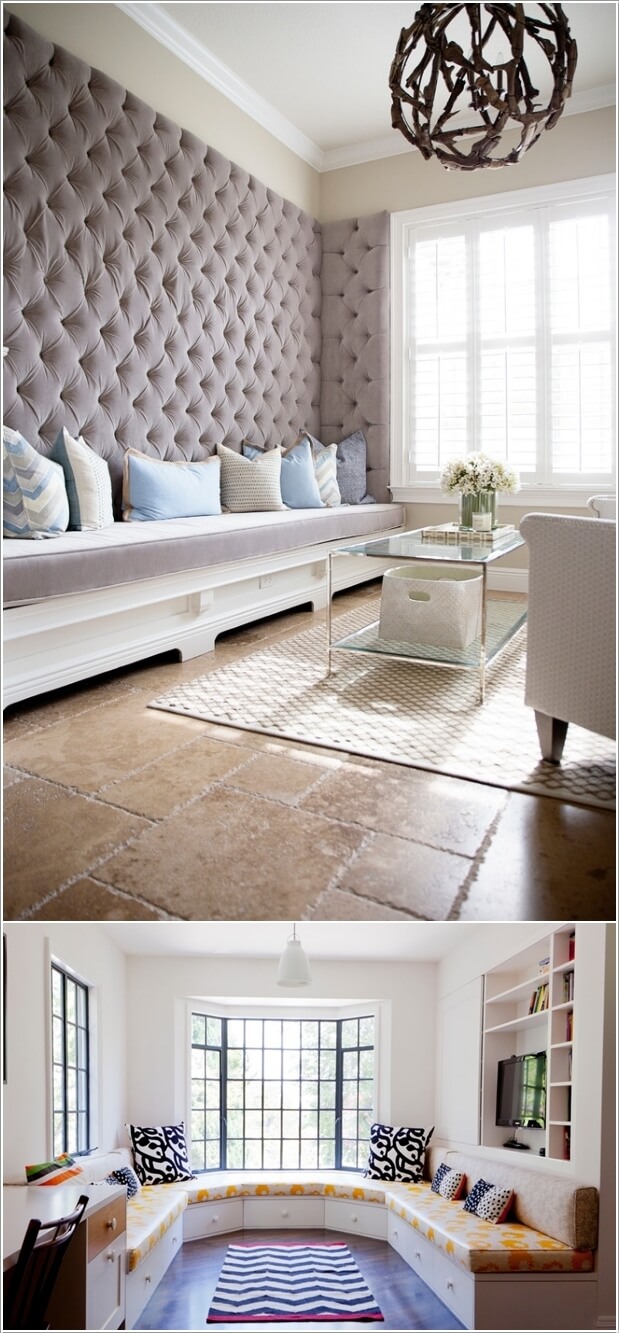 Are you inclined towards unconventional ideas when it comes to decor? Then an all banquette seating living room like these two is meant for you.