If you are about to decorate your baby's nursery then how about a button monogram? We'll be discussing two methods to make some truly adorable monograms.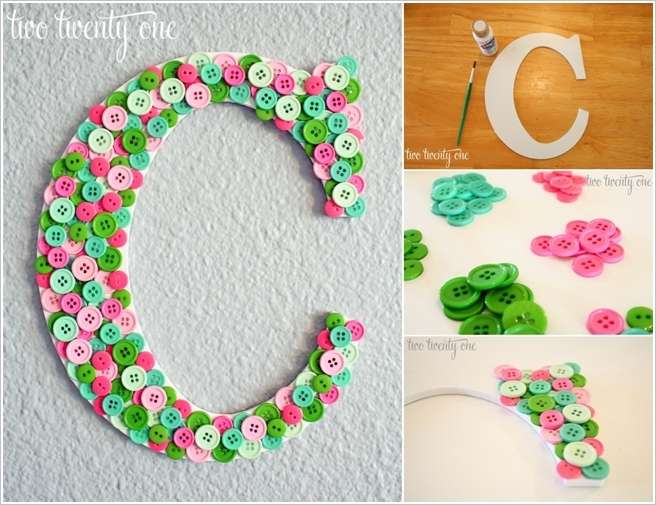 First method is that you can hot glue your buttons on a wooden letter as shown in the photo.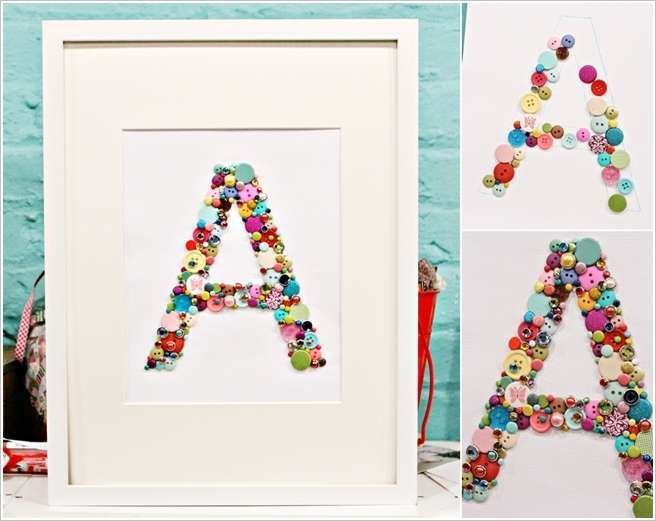 For second method draw the outline of the alphabet of your baby's name initial and start filling it with buttons using a good adhesive. If you see any gaps fill them with small buttons.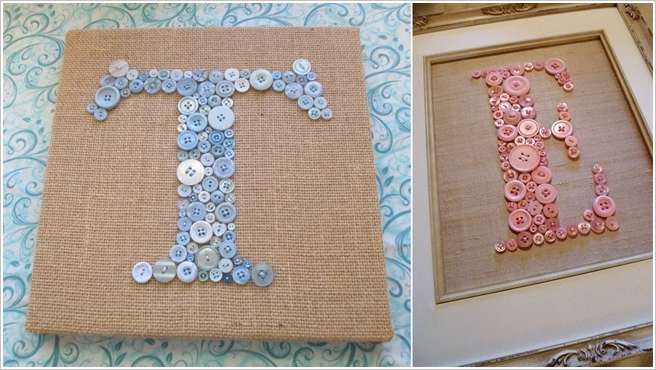 If you want to purchase the monograms shown above head over to 'Letter Perfect Designs.'
Enjoy crafting!