When you come home tired from your hectic routine it would be so good to have a pool to have a refreshing swim available inside the vicinity of your home and you don't have to go anywhere. This can be made possible with an indoor pool like these below…


Via: Vanguarda Architects
1. Vanguarda Architects
This pool is a strip of water area that is at one side of the living area and is extending to the outside of the house in font of the facade. That's truly a cool and an innovative idea.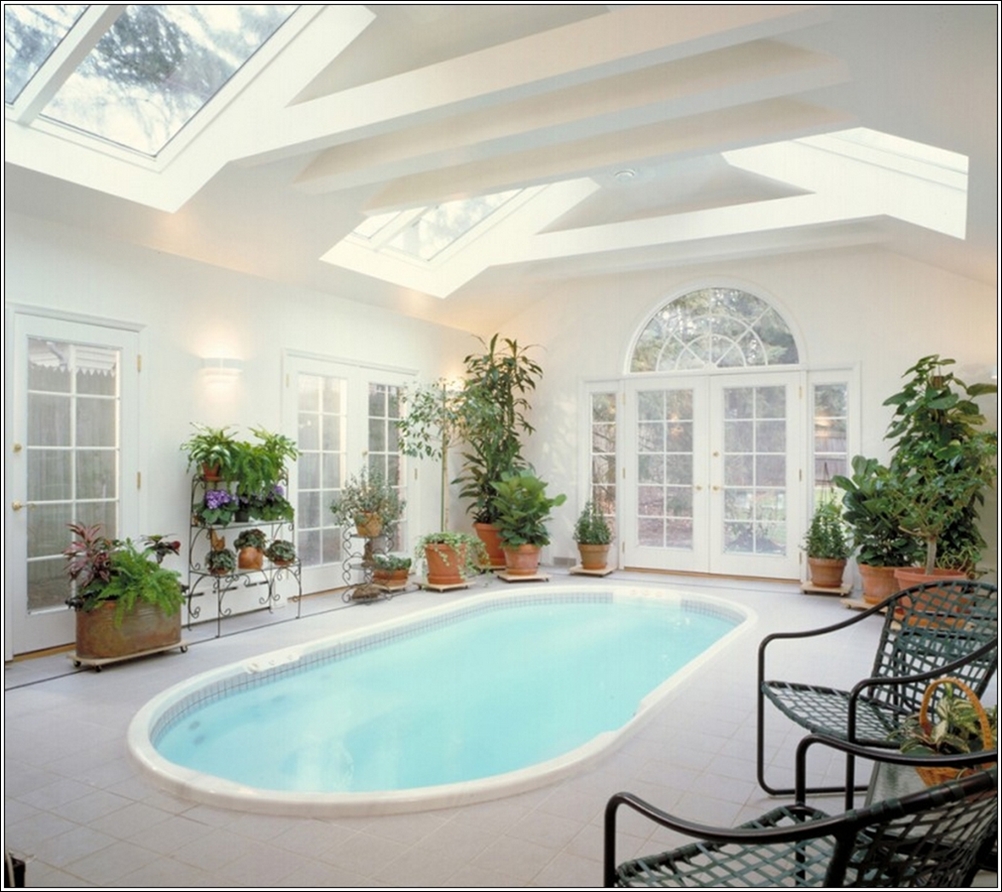 Via: Benvenuti and Stein
2. Benvenuti and Stein
This pool with its so refereshing outlook is in oval shape that is surrounded by green plants and chairs to sit along with sky lights through which sunlight is filtering and falling over the crystal clear water of the pool.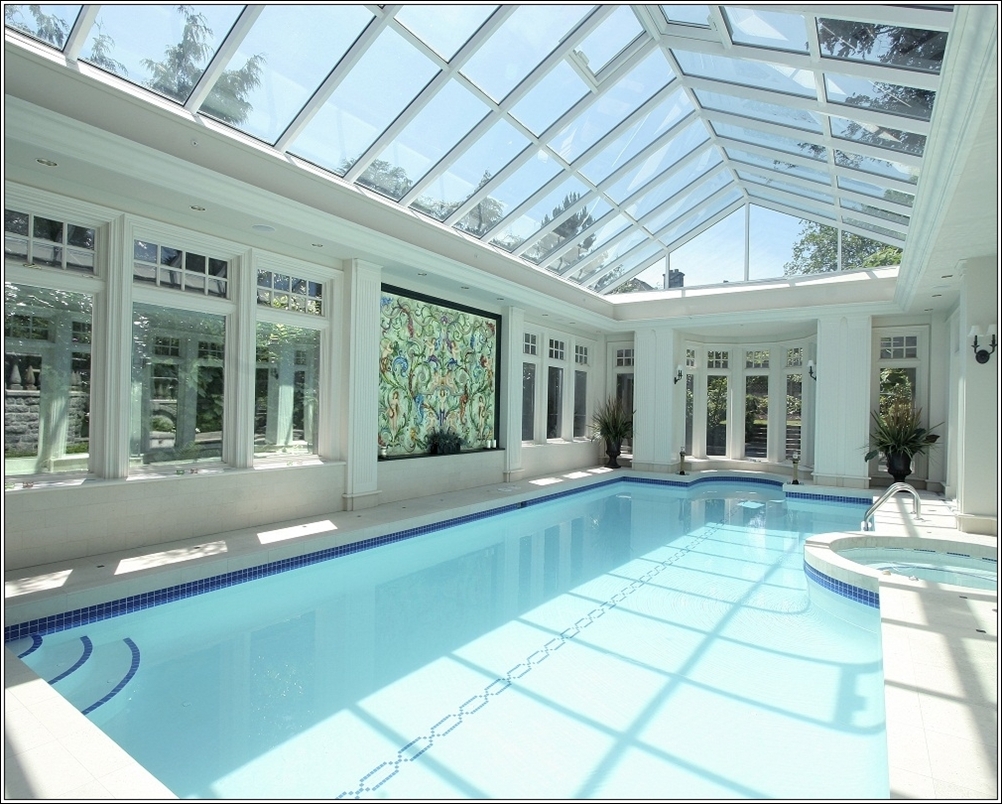 Via: Alka Pool
3. Alka Pool
This pool is a true master piece that has a large pool in rectangular shape with a small round pool at a side. This area has glass windows overlooking outside the house and a full glass windows ceiling.

Via: Master Pools Calgary
4. Master Pools Calgary
This is a long pool in which you will really enjoy. It also has a side pool with an alcove that is a smaller version along with this huge one.

Via: John Kraemer Sons
5. John Kraemer Sons
The first pool has a sitting area at one side with windows. The second pool in square shape also has large glass windows to enjoy your swim with views of outside.

Via: Gryboski Builders
6. Gryboski Builders
This swimming pool has an irregular shape with a whole brick covered wall at one side looking stunning with the pool. This can be your perfect time pass area.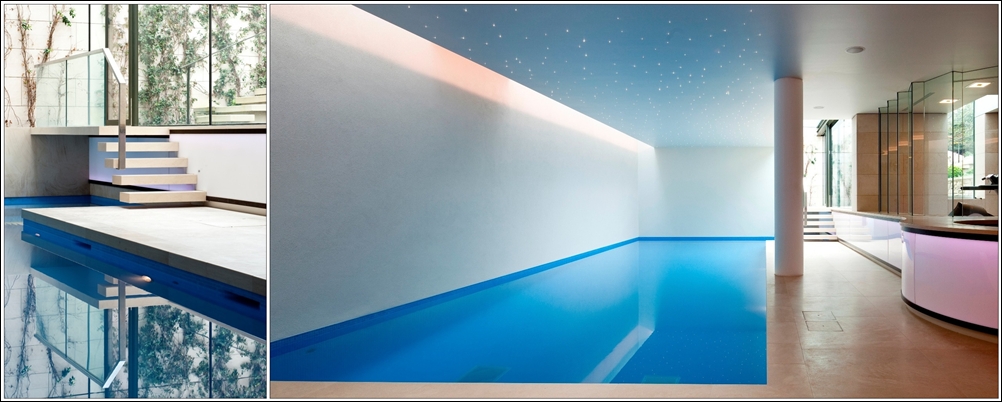 Via: Guncast
7. Guncast
This pool seems to be immersed in serenity. It has a ceiling that is also in aqua colour like that of the water below with star like lights making it look out of the ordinary.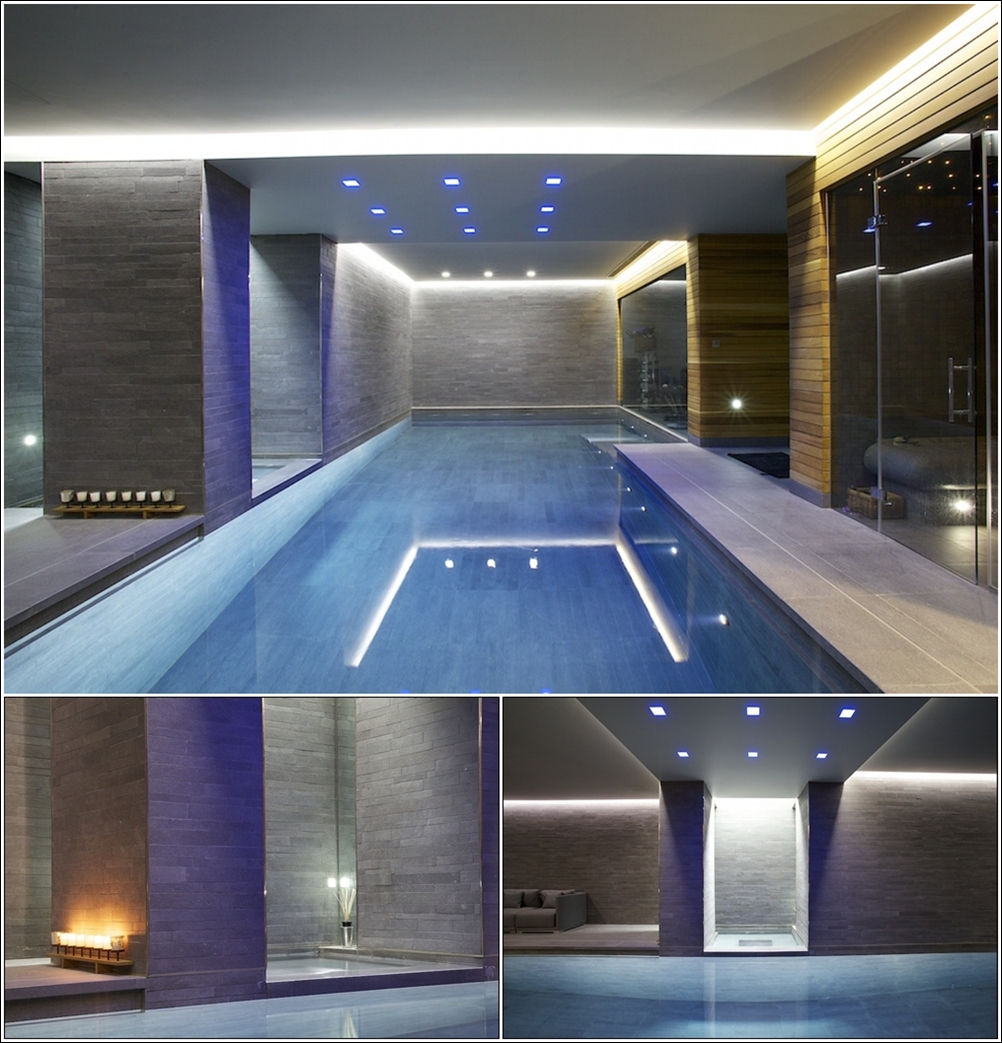 Via: Guncast
8. Guncast
This pool has a really cool design with dramatic lighting and construction material making it look a place one must have in their home. It also has a sitting area to sit back and relax after a luxury swim.