Tropical inspired design is a very good idea when you want your interior or exterior to be refreshing. It mainly includes the use of plants especially palms, neutral tones, wicker and wooden detailing. Use of bamboo and some bright accents is also made. So here you go for some tropical designs…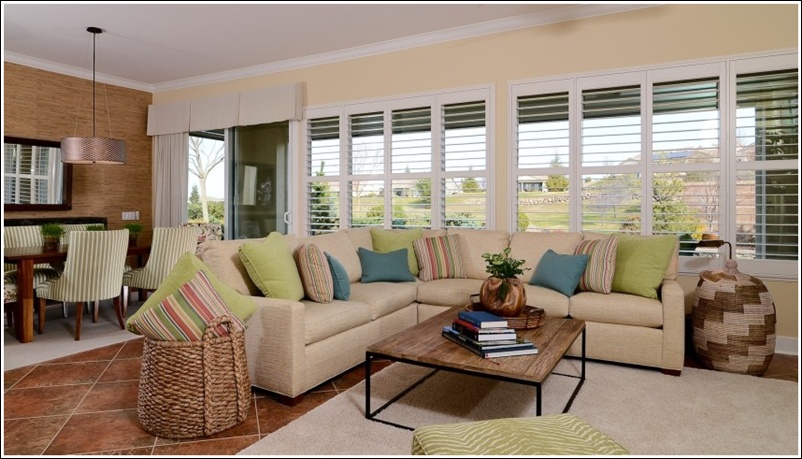 This living room though contemporary in look is added tropical touch by the use of neutral toned sofa , plants and wicker detailing in the form of baskets. Moreover, wood is also used.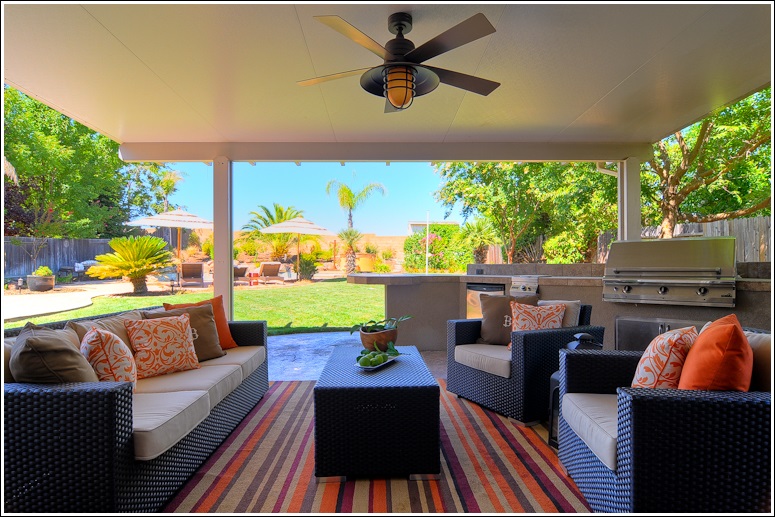 This one is a covered patio that is at the side of a lawn having palms and greenery. The furniture is in charcoal colored wicker and a striped rug is accenting it well. The ceiling fan with a characteristic design is also adding a tropical spice.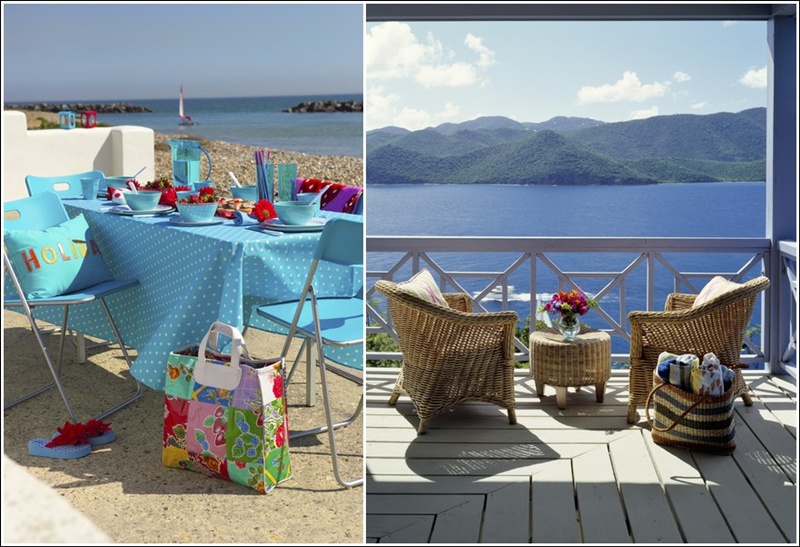 You can also add tropical touch to your dining area as shown in the first photo where everything is in blue color as if taking inspiration from blue waters. The second one is a balcony sitting area that is having wicker furniture.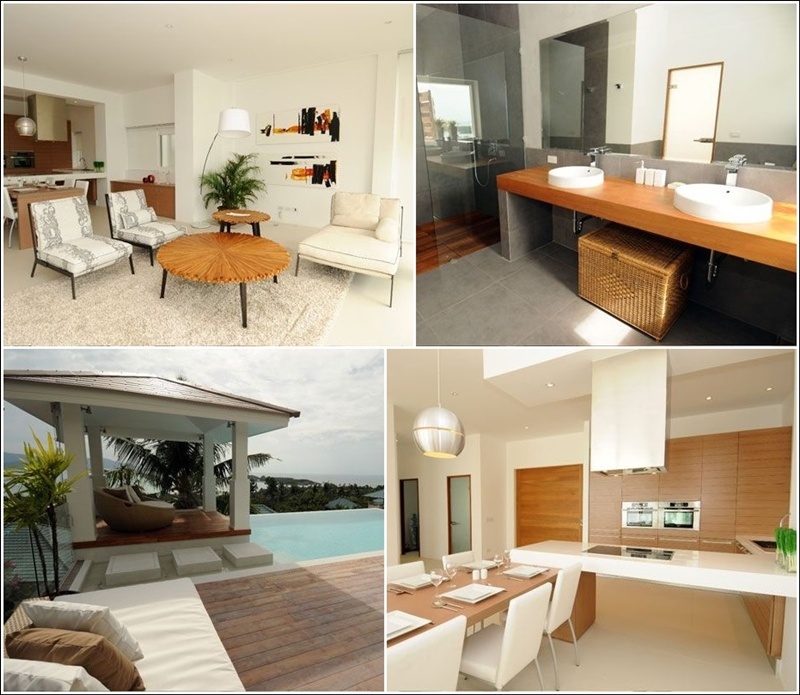 This one is a contemporary tropical house that is having white combined with wooden details. Moreover, the pool lounge area is having a tropical ambiance due to wicker lounger with a backdrop of palms.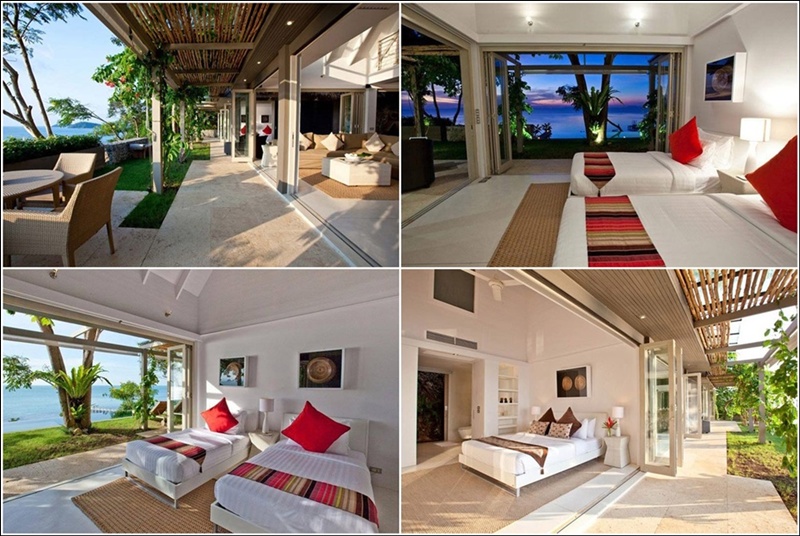 To add tropical flavor to your home you can also make use of thatched roofs outside your patio or bedroom as shown in the photos or you can plant some palms visible from your bedroom along with an interior in white and pops of color.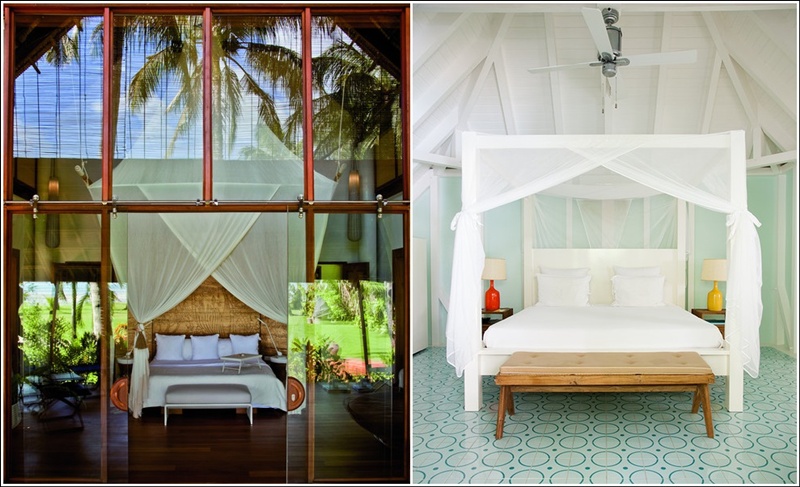 Now to talk about bedrooms and beds in specific you can use white drapery to form canopy beds that are so much in tropical style as shown in the pictures.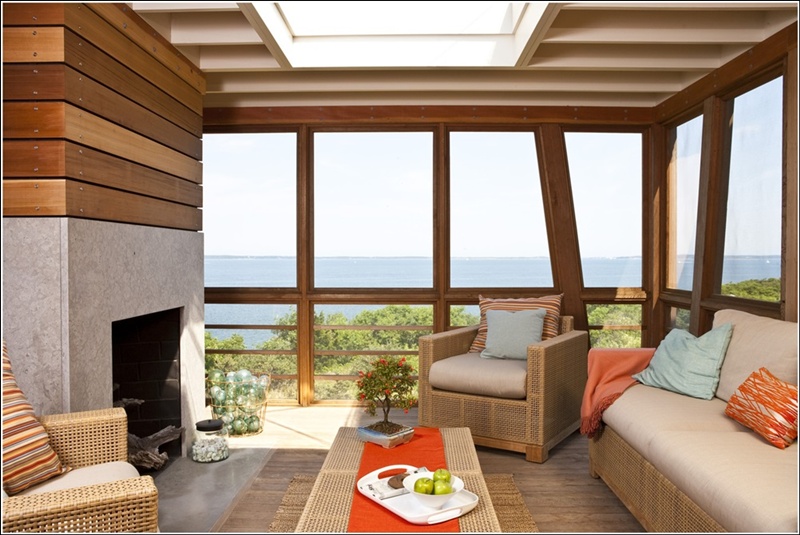 If you have wood work done in your living area then using wicker furniture with a pop of color can be the right choice as in the photo.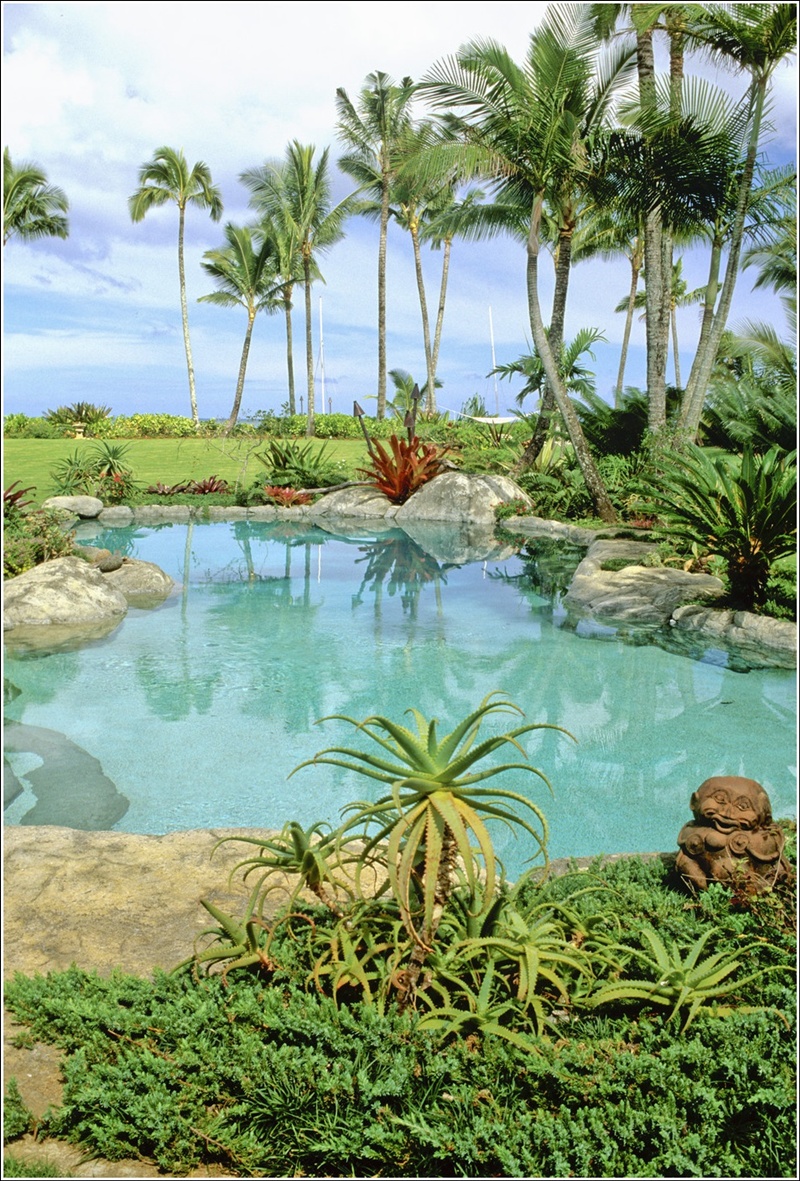 While we are talking about interiors and patio design why not apply tropical feel to your poolside. To do this landscaping would be required with a pool more like a pond and greenery especially palm trees and small palm plants.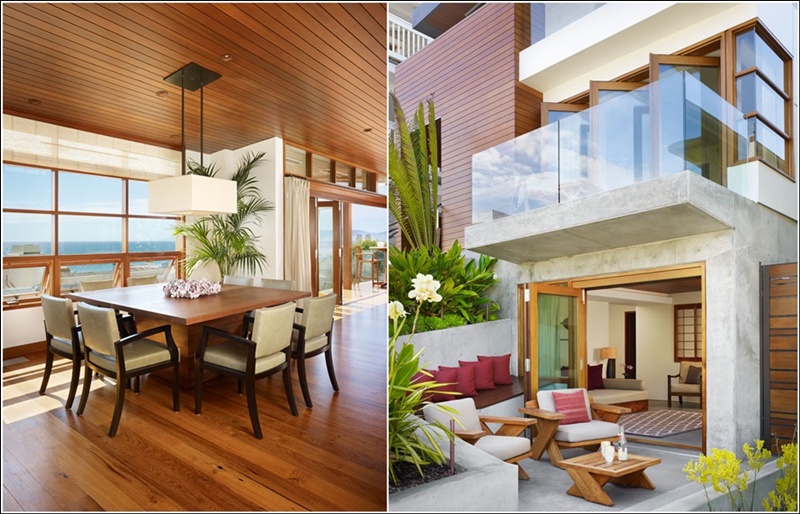 The first picture shows a dining room with wooden floor and ceiling that is added yet more tropical touch with a palm in a planter. The patio is also beautifully done in tropical theme.