This is the time for Christmas and there are unlimited things we can discuss to make it the best Christmas ever. Same time, the work, the spirit of Christmas make us busy arranging, preparing and decorating our homes and surrounding to welcome the holiday season. When we talk about Christmas decorations, we cannot stop talking the most important decor piece "Christmas Wreath" in any decoration list other than Christmas tree. Wreaths can be seen anywhere in Christmas decor whether it is outdoor or indoor and it is a sign of welcoming the Christmas spirit as well as guests for great get-togethers during this holiday season.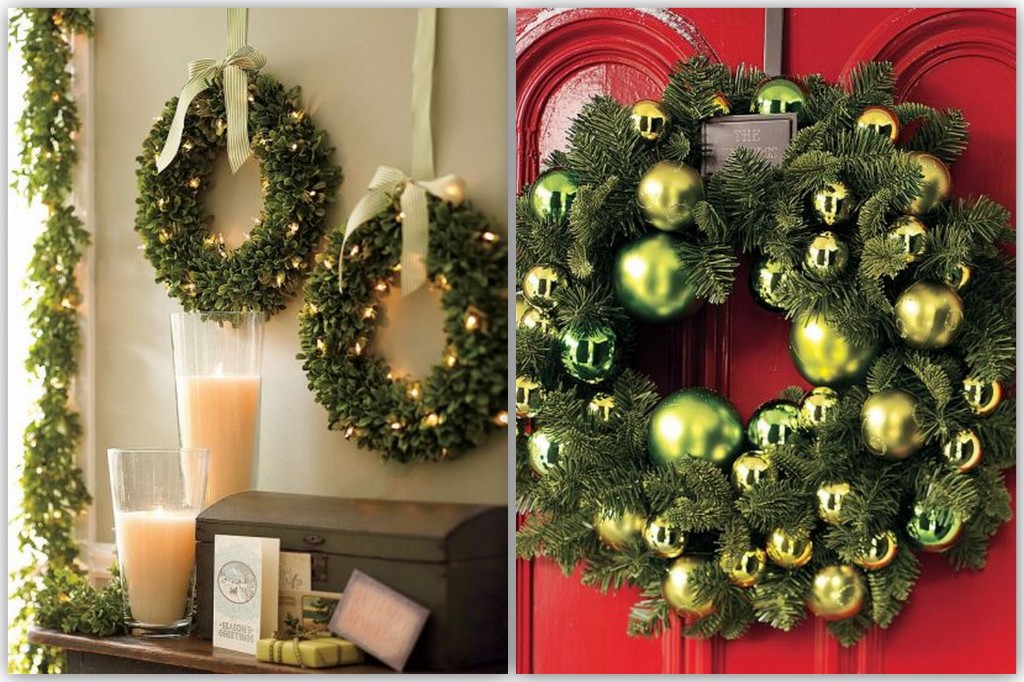 Pic via; pottery barn
I am sure you all would have seen these wreaths hanging in front of main doors, may be on windows and even inside on walls as an attractive decor piece. But have you ever wondered or tried finding out real reason, why we choose this wreath to hang on our doors during Christmas? It is certainly because, displaying a wreath on the outside of our doors symbolized that our home also one of that who celebrates the birth of Christ. And also wreaths are very traditional and create a great special atmosphere around it.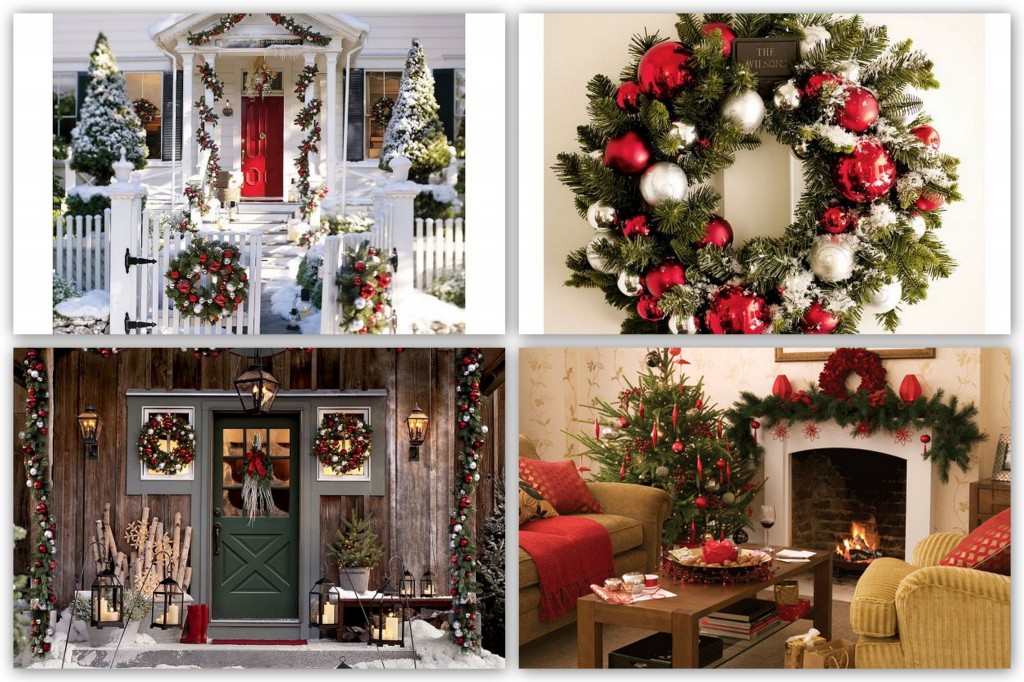 Pic via; pottery barn
How do we prepare these wreaths, we can use our imaginations as well as the creativity skills to make by ourselves, using various kind of materials such as ribbons, flowers, dried fruits, glass balls and many more. This piece of decoration item we can use in many different places in different ways according to our decor plan.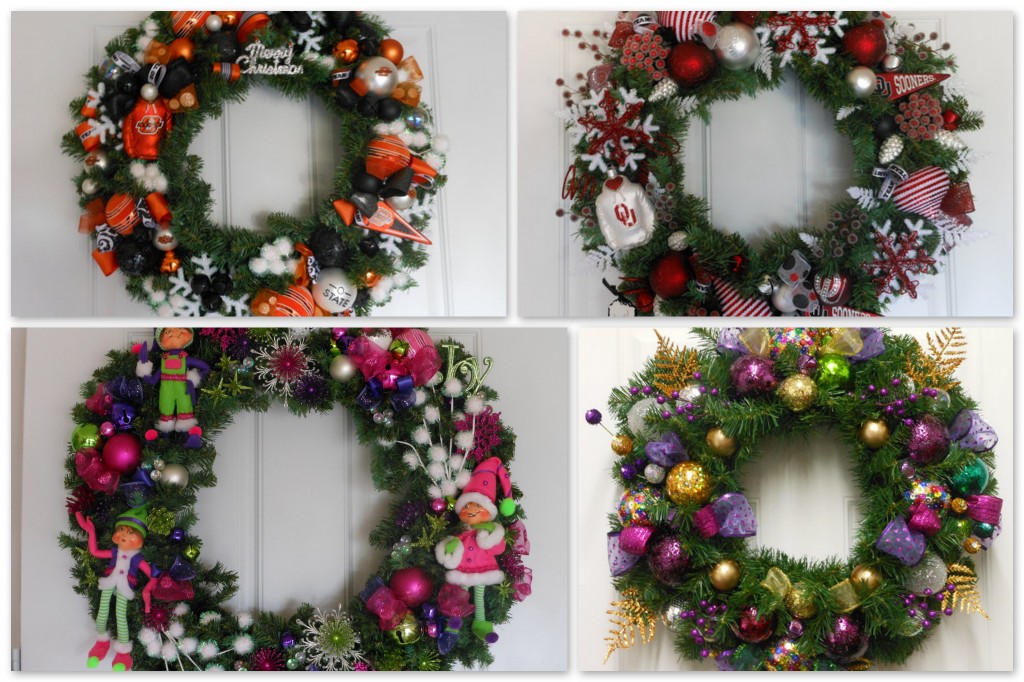 Pic via; etsy
Wreath creator Laurie Grassman  has added a extremely bright colorful look in to these high quality wreaths by using various kind of greenery, beaded berry picks, dolls, bright wild flowers and various ribbons. This is a fabulous collection again to use in indoors without limiting it outside as it would look fantastic hanging in front of a large mirror, above a mantle or on a wall in a foyer.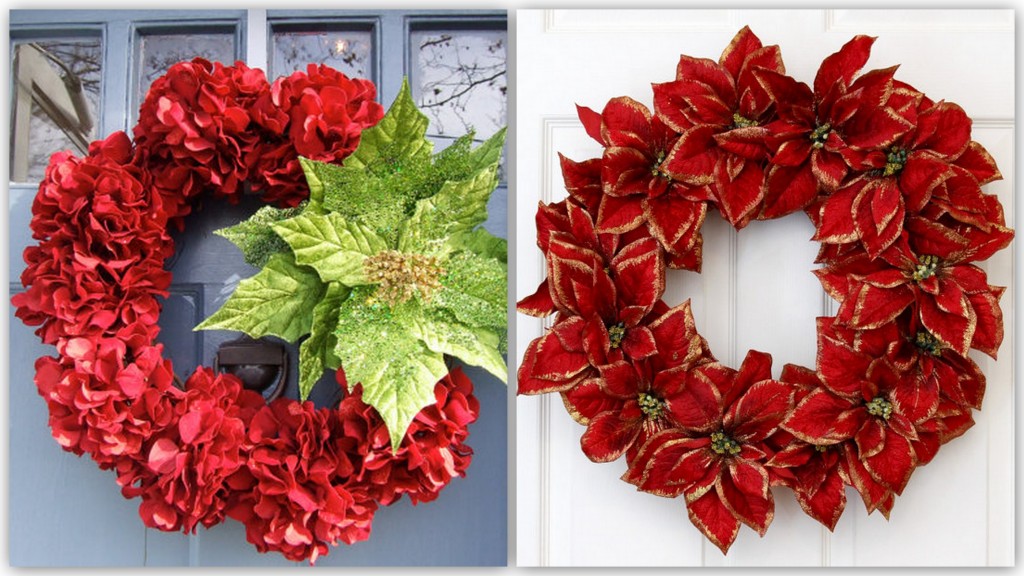 Pic via; etsy
Bringing out the real Christmas feeling by setting it with smell of pine, and color of red Christmas flowers and hydrangeas and off set by a colorful and over-sized green Poinsetta with Gold accents, wreath creator Monica Murray has done a fantastic job. These wreaths are simple and understated perfect for your front door or inside your home to accent your holiday decor.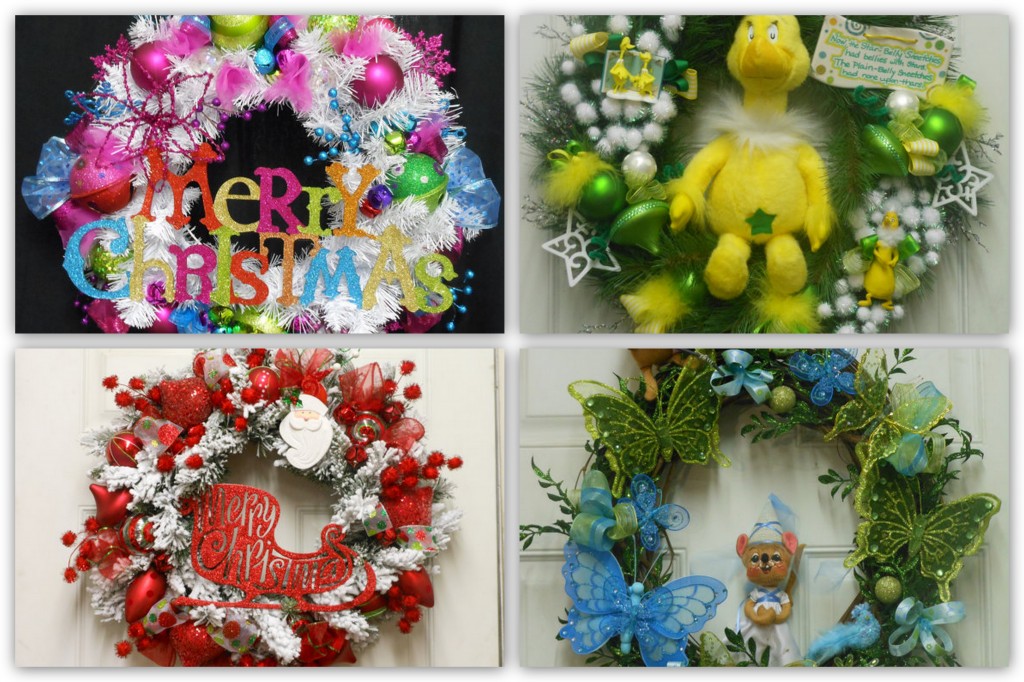 Pic via; etsy
 Again have you ever thought of going beyond the normal traditional look of a wreath and create totally unusual but yet again elegant, adorable and colorful wreaths like these. Polka dotted glass ball ornaments, tear drop shatter proof ornaments, felts, crystal branch picks, soft toys, fabulous looking santa and jingle bells are just few things from the unlimited list they have used to create these amazing wreaths, which we can hang on our kids room doors or even any other places to give a punch to a space.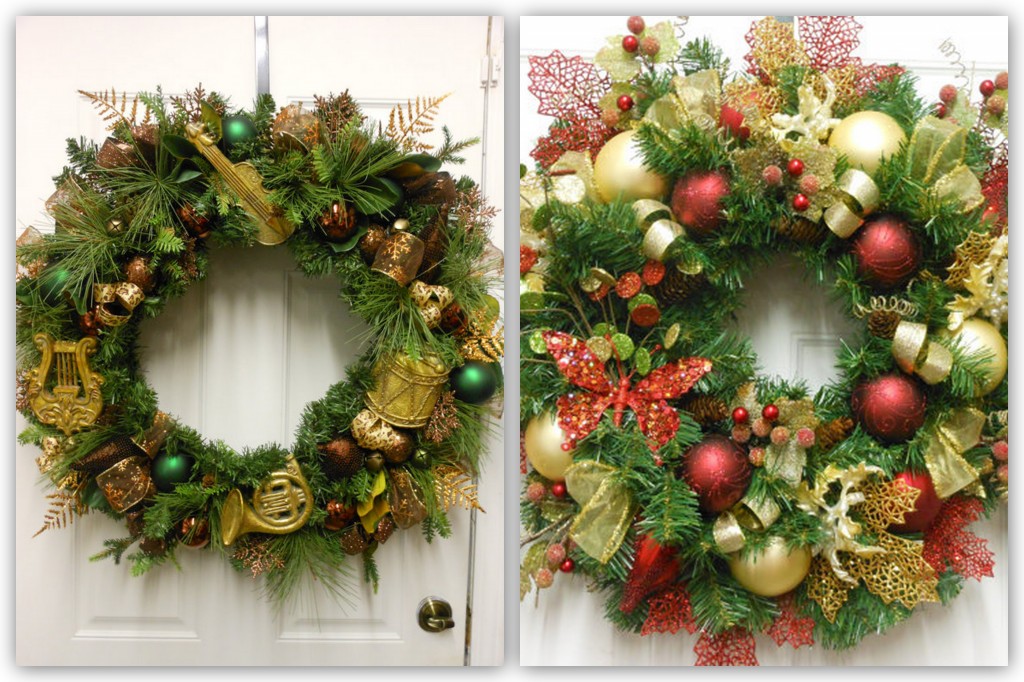 Pic via; pottery barn