Are you bored of your room? Looking at the same old walls, old furniture, clumsy dull hanging drapes and it feels like you can't breath in side as there is no lively look in the room. Then, terribly you need a change in all existing things in your room, don't you? Many of us have different motives behind giving new look to any space of the house, some are, may be for more comfort or luxury like an upgrade, others just for presentation and last but not least as we mentioned, getting bored looking at the same old design. Then what are we waiting for..it is a time to look for a bedroom makeover.
Came across with this wonderful bedroom makeover and thought this would be a lovely presentation for you to see how each step they have taken to turn over a dull room to a bright, live contemporary room.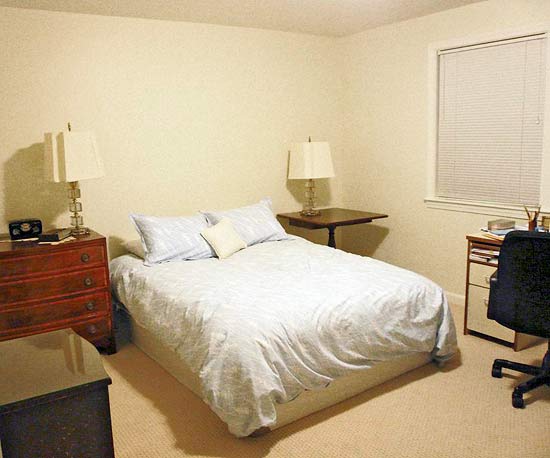 Peep in to this room, looks so pale and cluttered messy room with not much of direct light, adding more dull and sober to the surrounding. But the next steps they have taken to brighten up this, unbelievably look elegant. Why suspense..lets scroll down.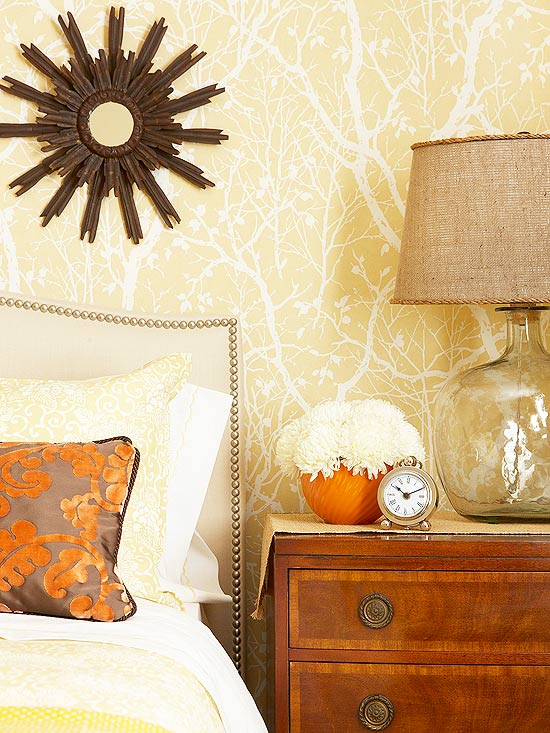 Fabulous color combination of Yellow, Ivory, brown and beige incorporates with different textures, just amazing. Bright yellow jungle effect patterned wall paper has turn the room upside down and same old bedside cupboard has given the color along with all the accent pieces around. What about the clear lamp with the natural color textured shade.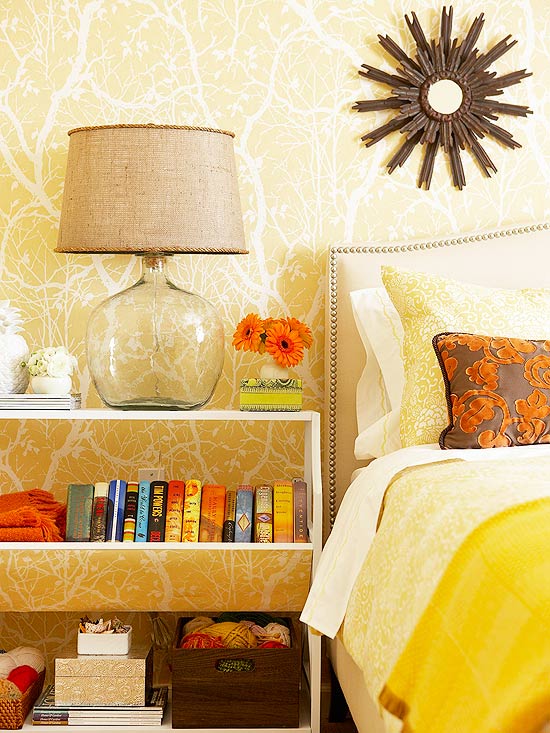 Both sides same lamps are trying to show off the togetherness of the room, while ethnic looking sun burst three mirrors have been the focal point behind the head board. One side table has been wooden color and it has proved it doesn't have to match both together all the time, as long as it serves the purpose by adding white open shelves to the other side of the bed, giving perfect storage facility.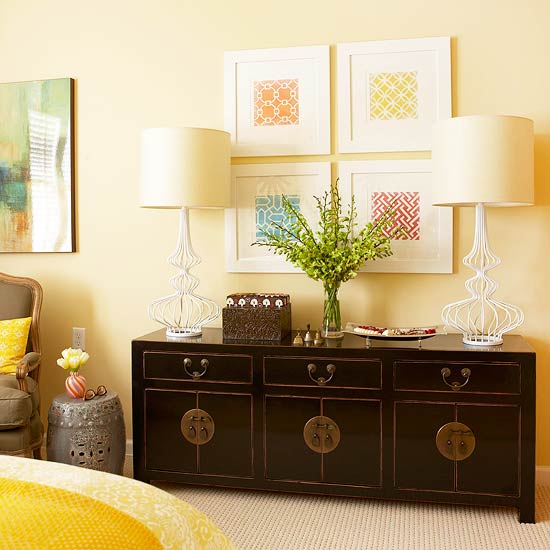 Like Hide and Seek, they have well played with the mix and match furniture game by adding this black Chinese side board attached with some golden handles to go with the yellow golden palette. Again the wall arts have added more texture to the room with graphic designs covered with pleasing white frames. How about the two bird cage lamps, haven't those complete the total look standing proud?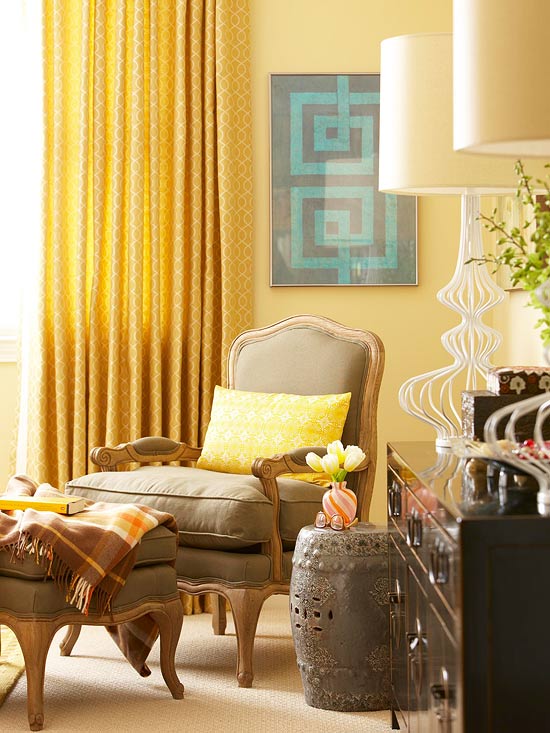 I have not got enough words to praise this cozy reading nook. Comfortable arm chair with foot rest, throw, comfy yellow pillow to support the color theme, blue printed wall hanging to add more peace to the place, what more to ask to relax and read your favorite book end of the day. I know still have not been able to see what we have got completely..please wait and watch.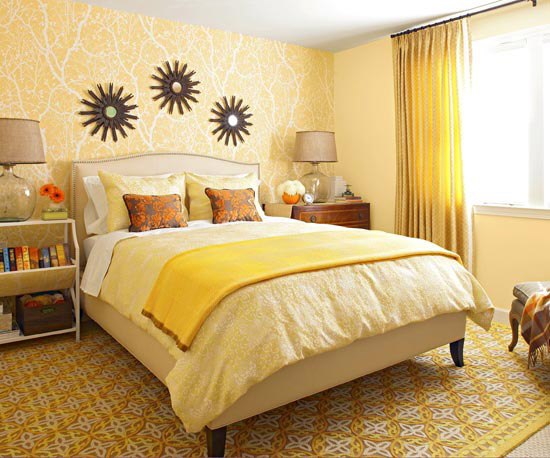 Alright..no more suspense on the story and here is a much awaited complete look again adding up a geometric area rug under the bed with cool and warm color to balance the total color palette at once. What about the small floral drapes which has add more light and bright to the room. If I miss to mention the small chocolate brown simple floral accent cushions have perfectly shaded off the yellow and given a brilliant look. One bright and sunny bedroom makeover!
Images; http://www.bhg.com