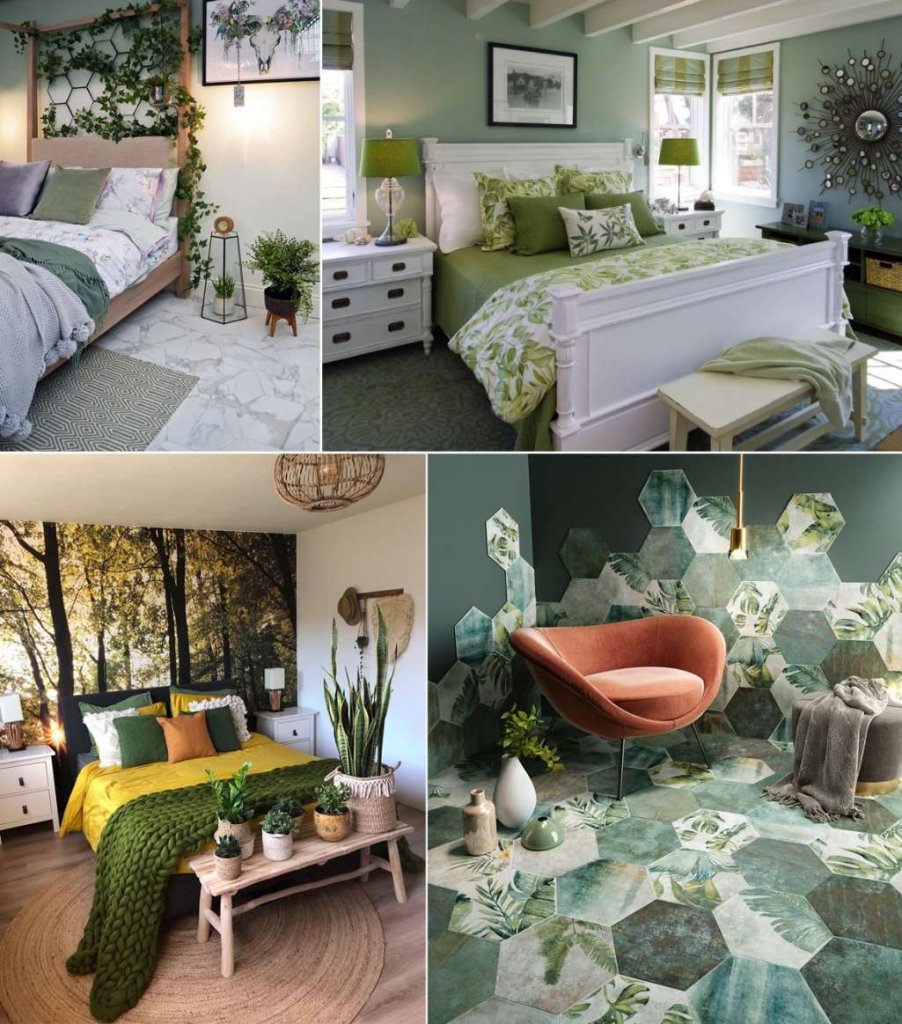 Plants symbolize life. So, you can include some nature's created plant inspiration in the form of botanical home design. There are many ways to do that. The easiest is to include some fresh plants indoor. Or make some crafts with preserved leaves or ferns. You can also decorate with botanical prints in different forms such as wallpaper and fabrics. So, here are some botanical home decor ideas for your inspiration.
1. Cover The Floor with Ceramic Botanical Tiles and Extend Some of Them to The Wall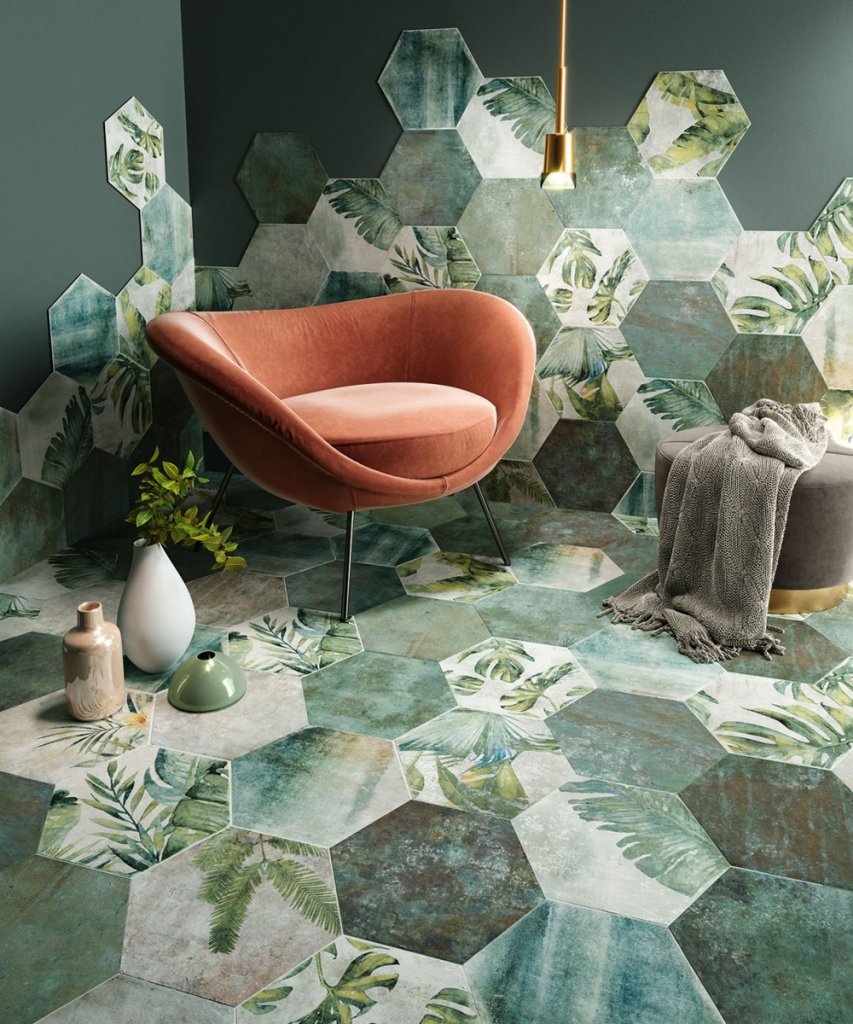 via here
2. Collect Some Leaves from Your Garden or a Nursery and Frame Them
via here
3. Transform Your Bedroom into an Urbane Jungle with a Botanical Wallpaper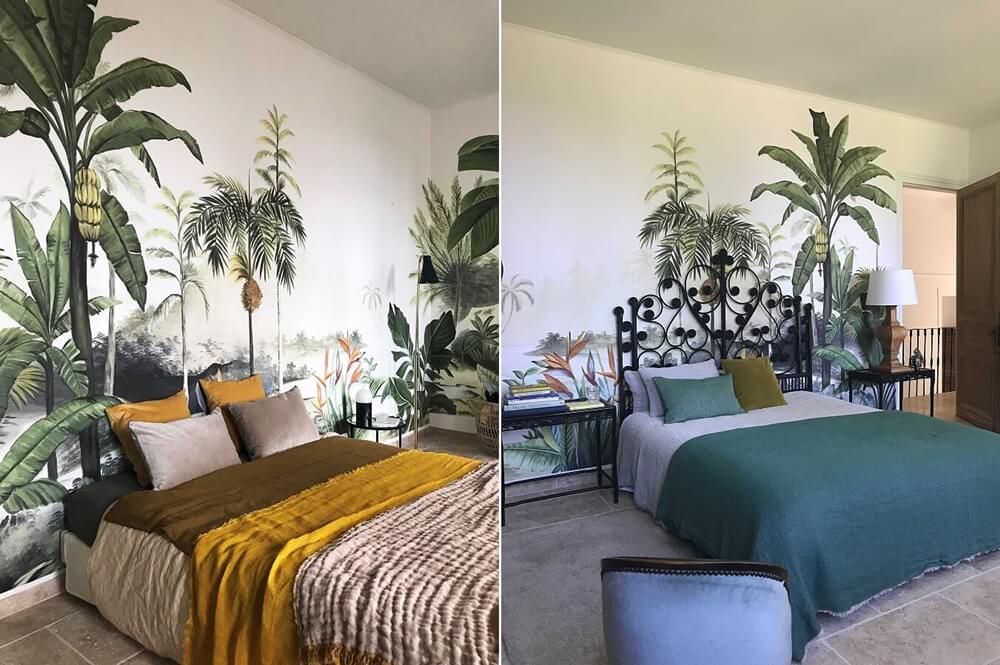 via here
4. Why Not Add Some Real Plants Too for an Even Realistic Botanical Effect?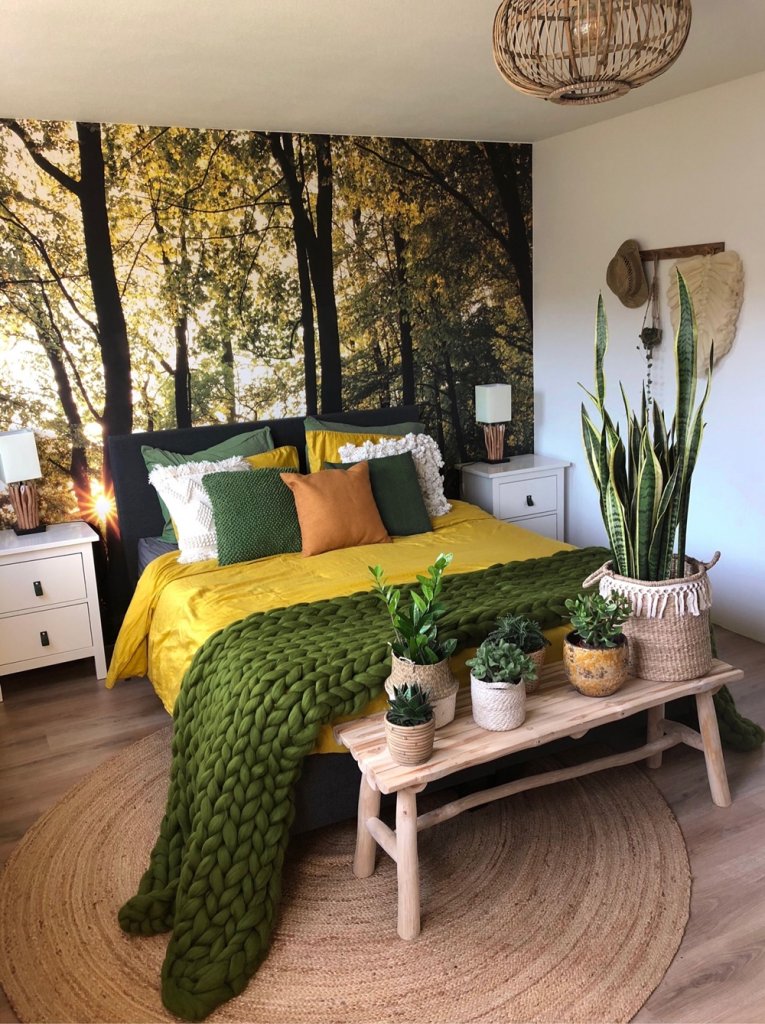 via here
5. Put Printed or Embroidered Botanical Throw Pillows in Your Sofa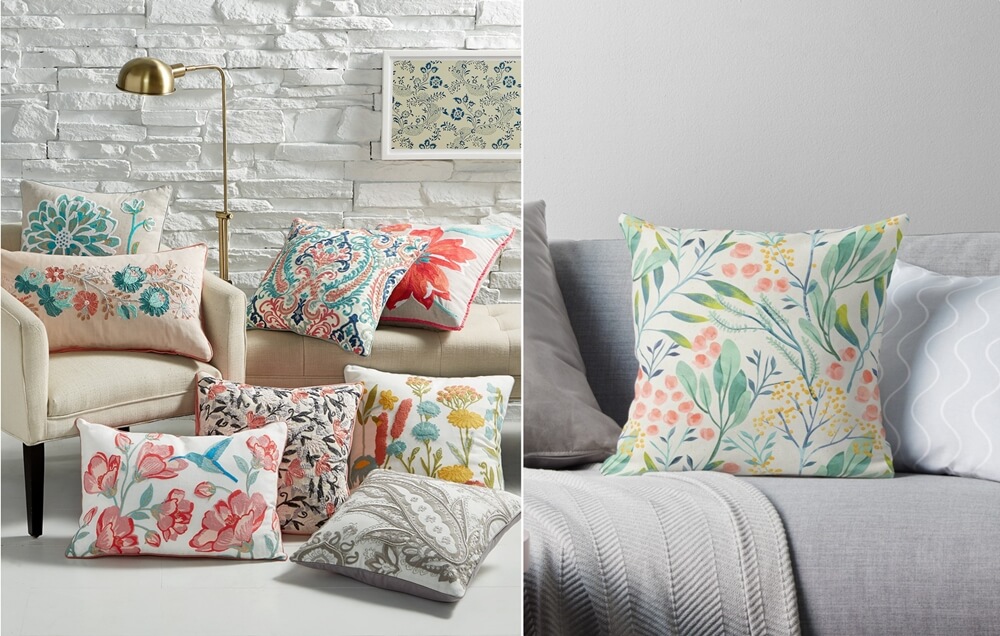 6. Cover The Window with a Botanical Print Curtain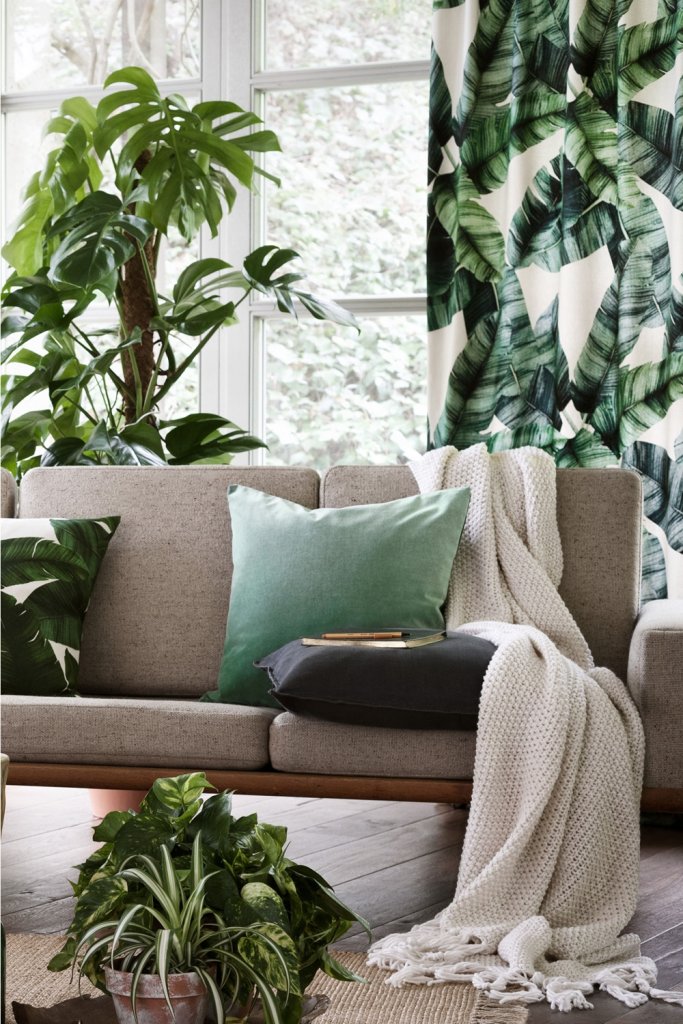 via here
7. Attach a Trellis to Your Headboard for a Real or Faux Climbing Ivy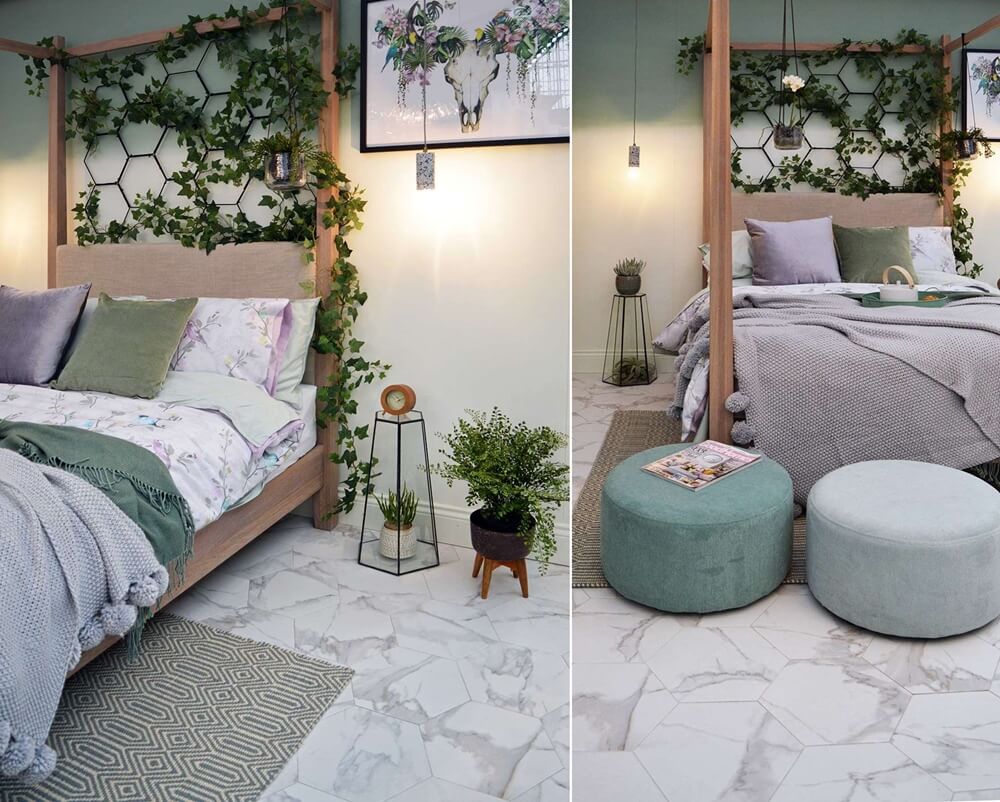 via here
8. Put Botanical Orbs in Different Parts of Your Home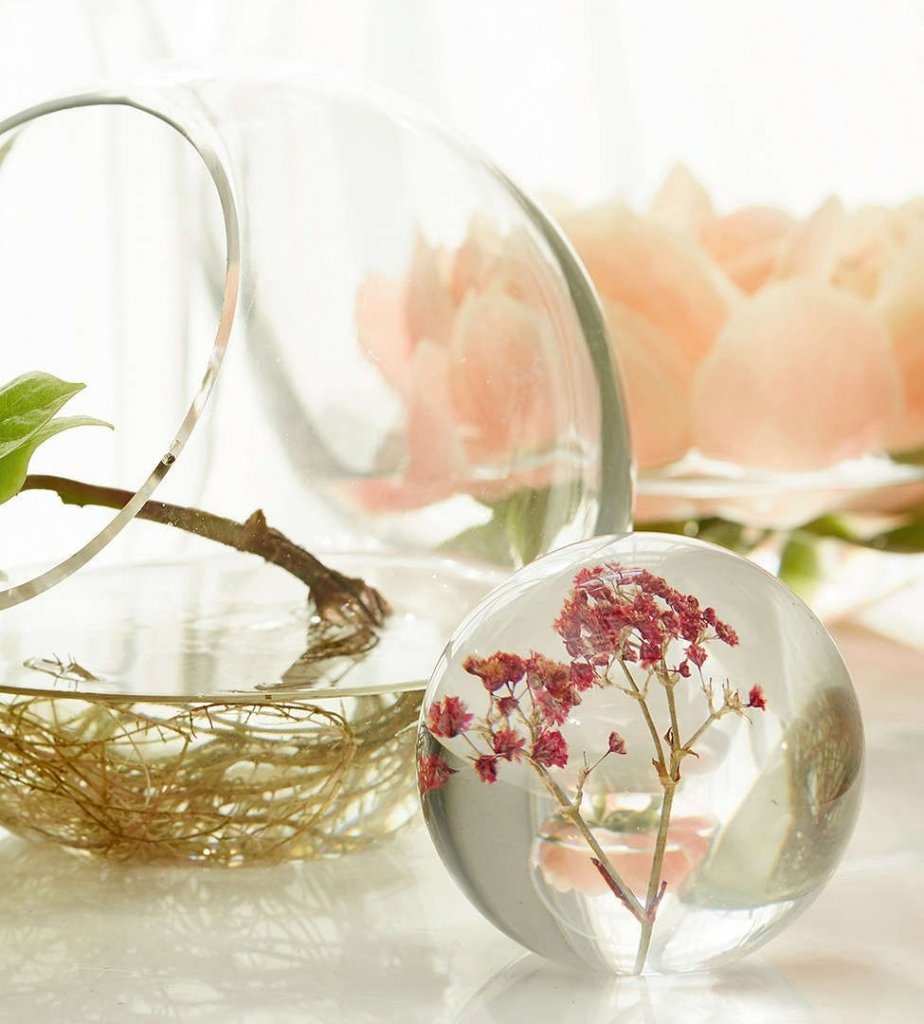 via here
9. Decorate a Plain Lampshade with Pressed Ferns, Alternatively You can Stamp a Leaf with Fabric Paint as Well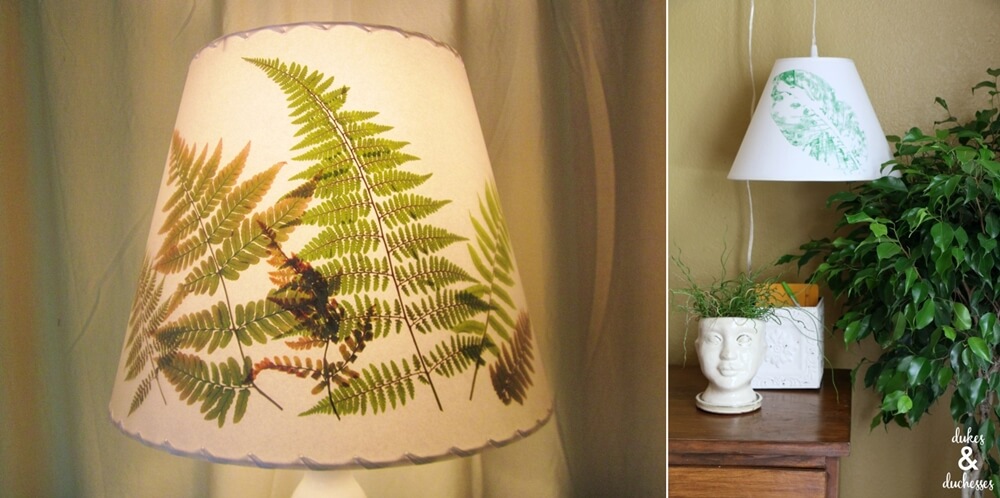 via here
10. Cover The Bed in Botanical Print Bedding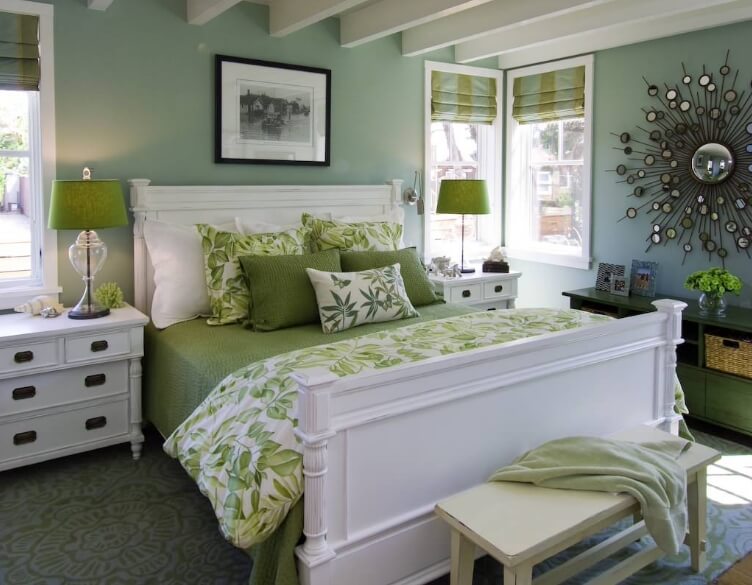 via here