Thinking of colour combination for your interior? How about a blend of red, grey and white? Have a look at these…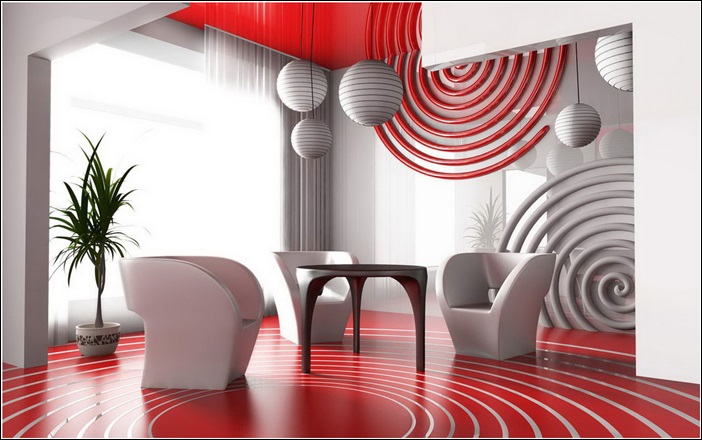 This one is an uber contemporary living area that is designed in red, white and grey theme. A very interesting feature is the use of swirls on the wall and also a red floor with white concentric circles. The furniture and the pendant lights are also super modern.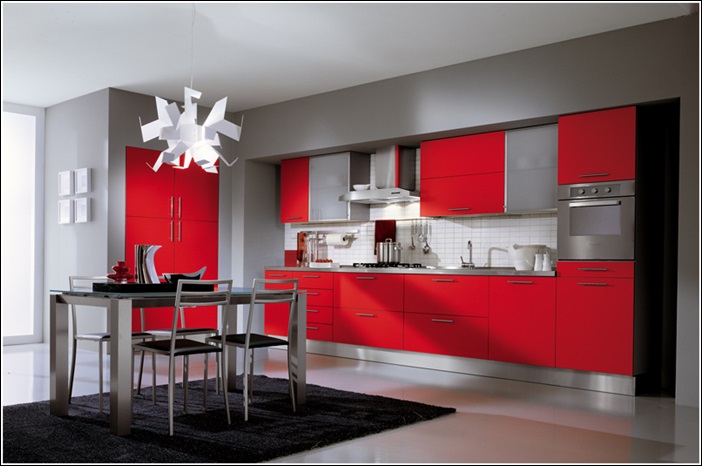 This is a kitchen that has its cabinetry in red colour and walls all grey. To add more beauty a white pendant light is added.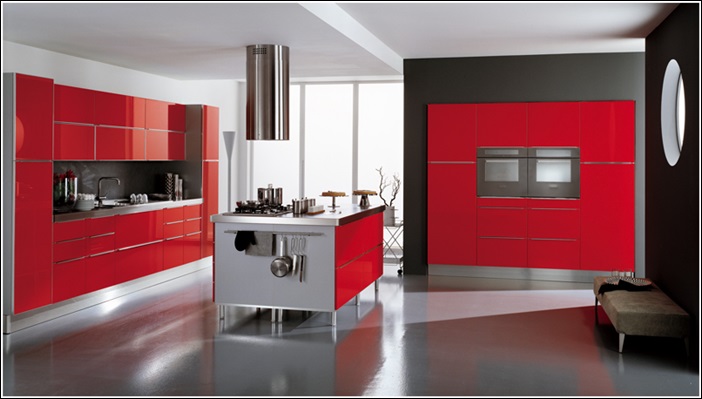 This one is another kitchen that is also in red, white and grey hues. The cabinetry is in red and splashes of grey are added at the wall and kitchen island. With this the ceiling in white is balancing it all.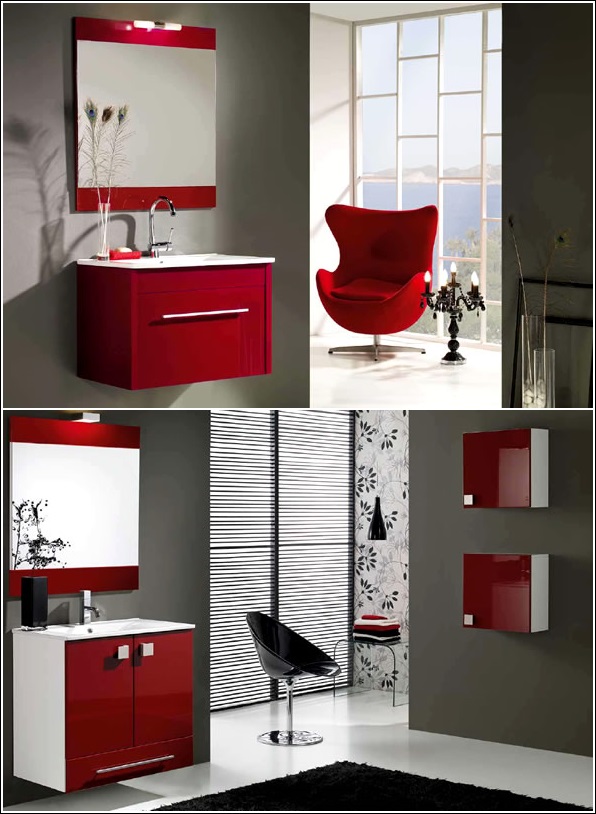 These are bathrooms that have their vanities in deep red shade. The walls are in grey colour and the floors and the vanity tops are white. Over all they are giving a cozy look.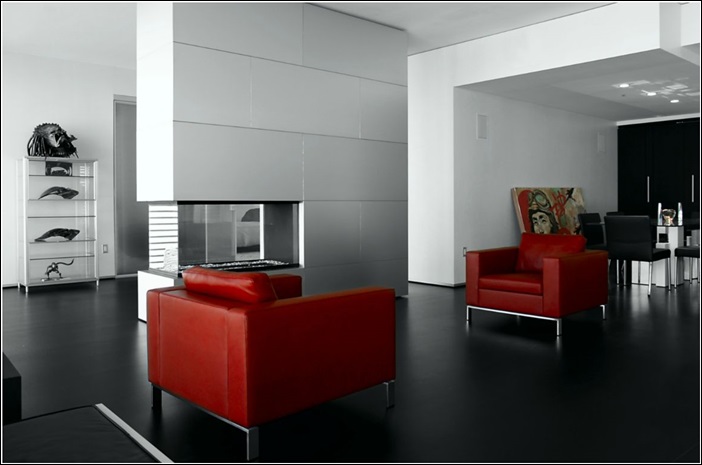 This one is a living area that has its walls and fireplace in white. The floor is charcoal grey and to add a quick life to it sofa seats in red are added.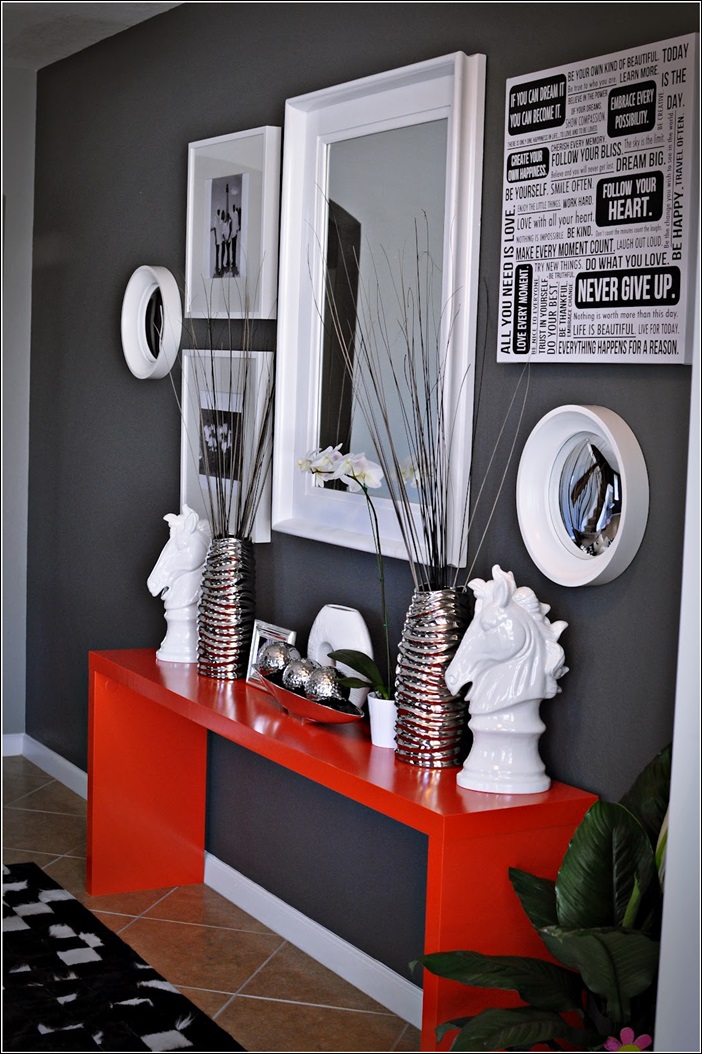 This one is an entryway that is having a red console against a grey wall with white accents on the wall and console table.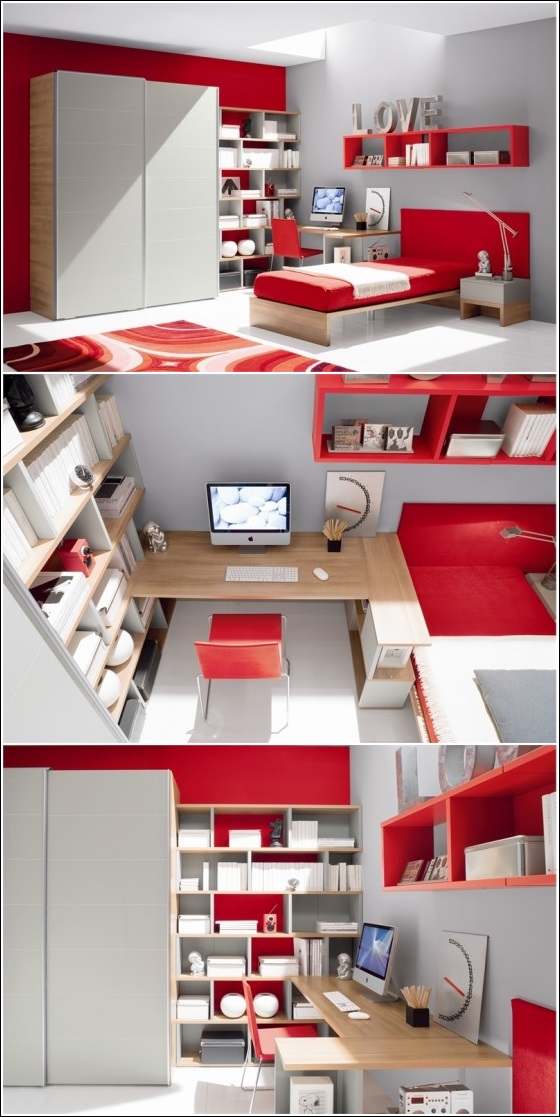 This one is a bedroom for teenage girls that is designed in red,white and grey. The bed, bookshelf and one wall are in red. The cupboard and one wall against the bed are in grey. And the ceiling and floor are white. The mix of all these is creating a cheerful look.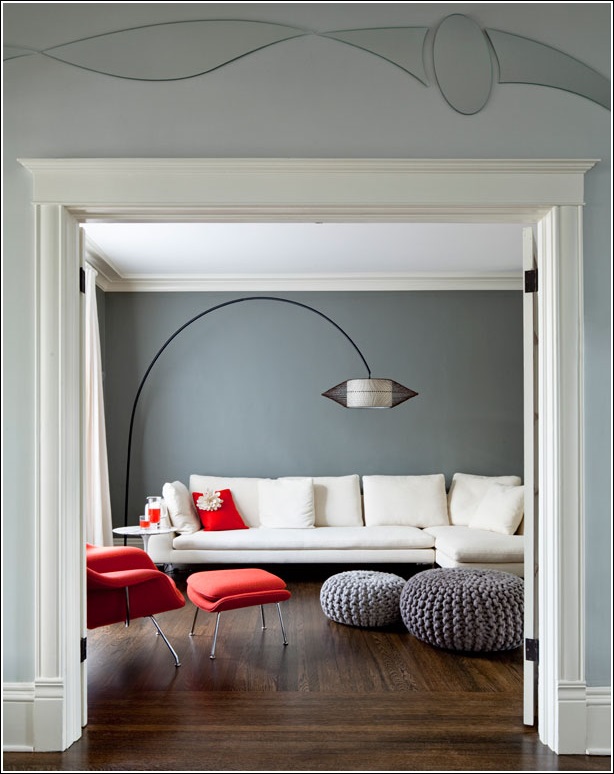 This living area is having a grey wall and a white sofa with it. It is added a pop of red in the form of throw and a relaxing chair. Two chunky knitted cushions is grey are looking awesome.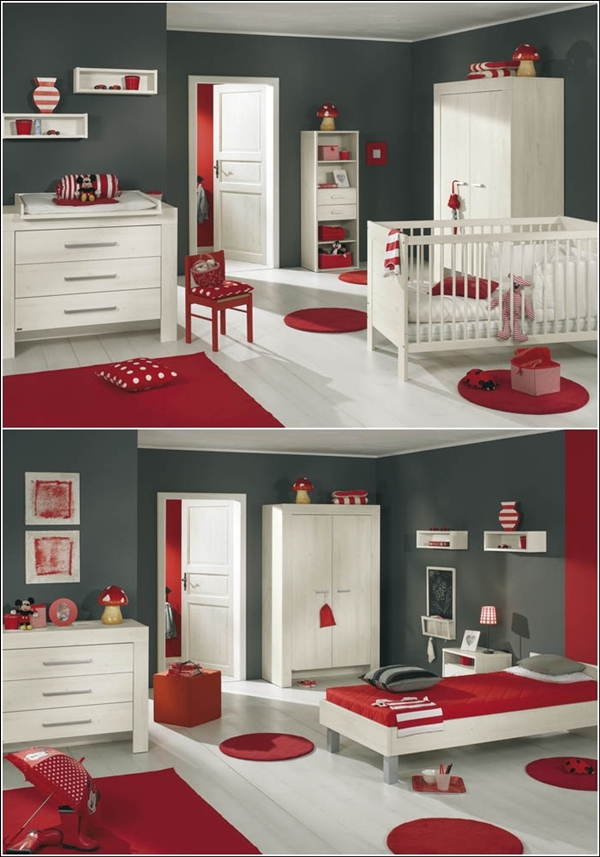 This one is a room that is shown in two forms. The first is a nursery and second a toddler room all designed in red,grey and white that your little angel simply deserves to be in.