Everyone needs a functional kitchen — that's a fact. And that's what a lot of people focus on in the process of designing this part of their home. However, we believe that every kitchen should also be visually pleasing.

It's definitely better to prepare a meal in a kitchen that's up to your standards than in an average-looking one. For that reason, it's worth investing some time and money and creating a kitchen you'll enjoy on a daily basis.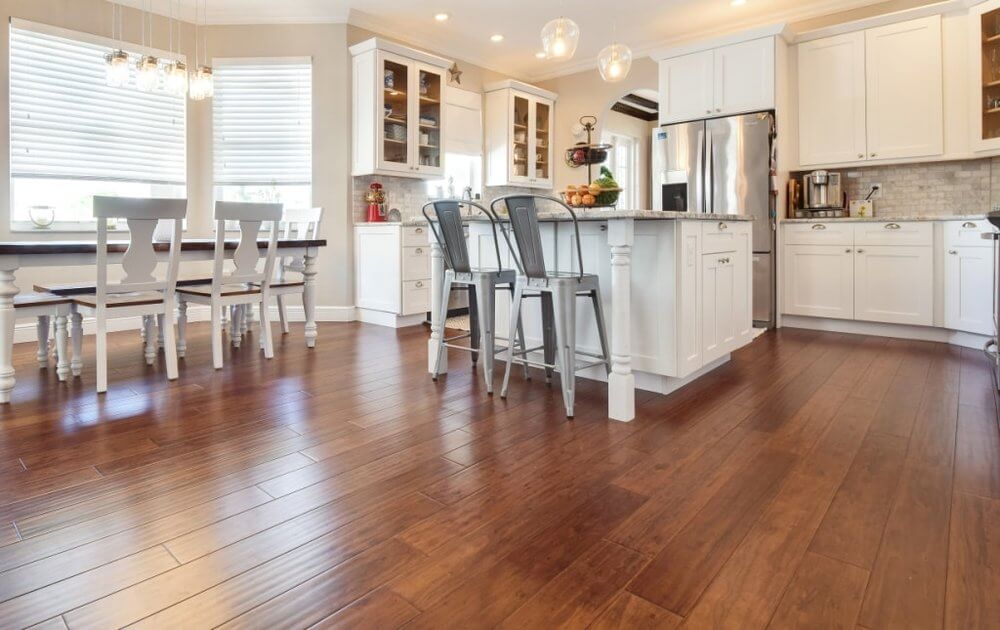 Keep reading to find out about the hottest kitchen trends in 2020. We are positive that at least one of these will spark your creativity and encourage you to improve the overall look of your kitchen.
Classic Blue is the color of the year 2020, which means that you should consider incorporating this shade of blue into your home. If you want to make your kitchen unique and elegant, think about painting your cabinets blue.

In the past decade, neutral colors ruled the world, especially the kitchen area. That's why so many people have gray, beige, white or off-white cabinets. But now it's time to change that! A pop of color in your kitchen will make the entire area look vibrant and new.

Buy a high-quality brush, pick a shade of blue you like, and get to work! If you are inexperienced when it comes to painting cabinets, check out some tutorials on the Internet that can provide you with useful tips.
Add Some Wooden, White, or Gold Details
Once you finish painting your cabinets, consider adding some details. Classic Blue goes well with wooden and white details, as well as gold ones. These colors complement the classic blue shade and make it look classy and expensive.

You can put a wooden countertop and add gold handles — we guarantee that this combination will look amazing. If you are not into wood, you can go for a white countertop as well. If you have some other ideas, don't be afraid to use them.

The best thing about Classic Blue is that it's very versatile, which means you won't make a mistake regardless of what you choose when it comes to kitchen accessories.
Hardwood floors have been a hit for many years now, and this trend is going to stick around in 2020 as well. Bamboo flooring is especially popular at the moment due to its longevity, affordability, and versatility.

Find a reliable bamboo flooring manufacturer and you can count on a floor that's:

stylish
environmentally friendly
safe for your family
easy to maintain and clean
ideal for kids and pets
This unique hardwood floor comes in various styles and colors and complements both traditional and modern homes. All you have to do is pick a style that you love and let professionals take care of the rest.

This type of floor will make your kitchen look brand new, which will inspire you to spend more time there and prepare tasty meals for yourself and your loved ones.
People usually buy plants only for the living room and dining room, which is a mistake since they can make every part of our home look great. If you are unsure about adding plants to your kitchen, start small. Buy a couple of flowers and put them on the countertop. You'll be surprised to see how much difference a few colorful flowers can make.

Once you get used to that, consider buying a bigger plant you can place on the floor. Before you decide on a particular plant for your kitchen, check what conditions it needs. Some plants enjoy the sun and warm temperatures, while others prefer cooler environments and just a bit of sunlight.

Don't put your plants near the stove as the heat might dry them out and make them look lifeless.