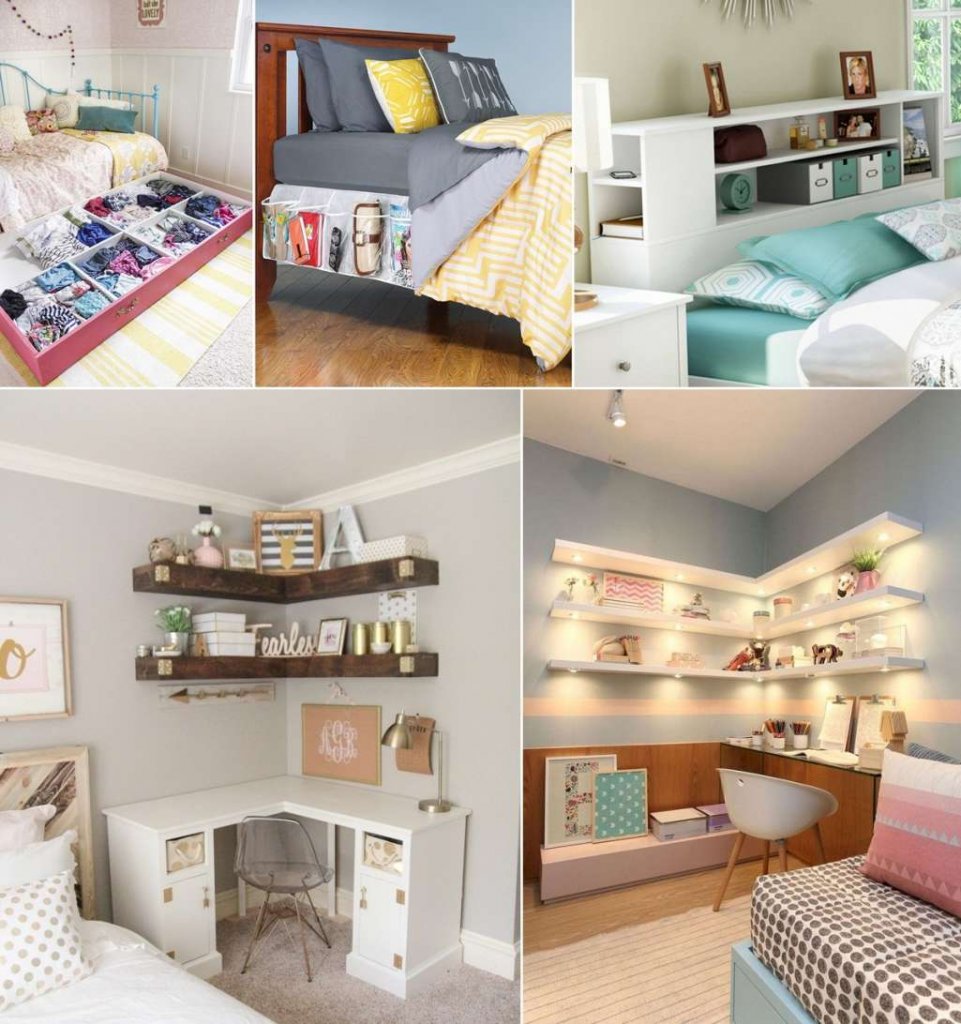 We have rounded up some bedroom storage ideas that will help you organize even the smallest of space. Take a look and pick the ideas you find the best.
1. Build a Trundle Drawer and Create a Closet for Folded Clothes Under The Bed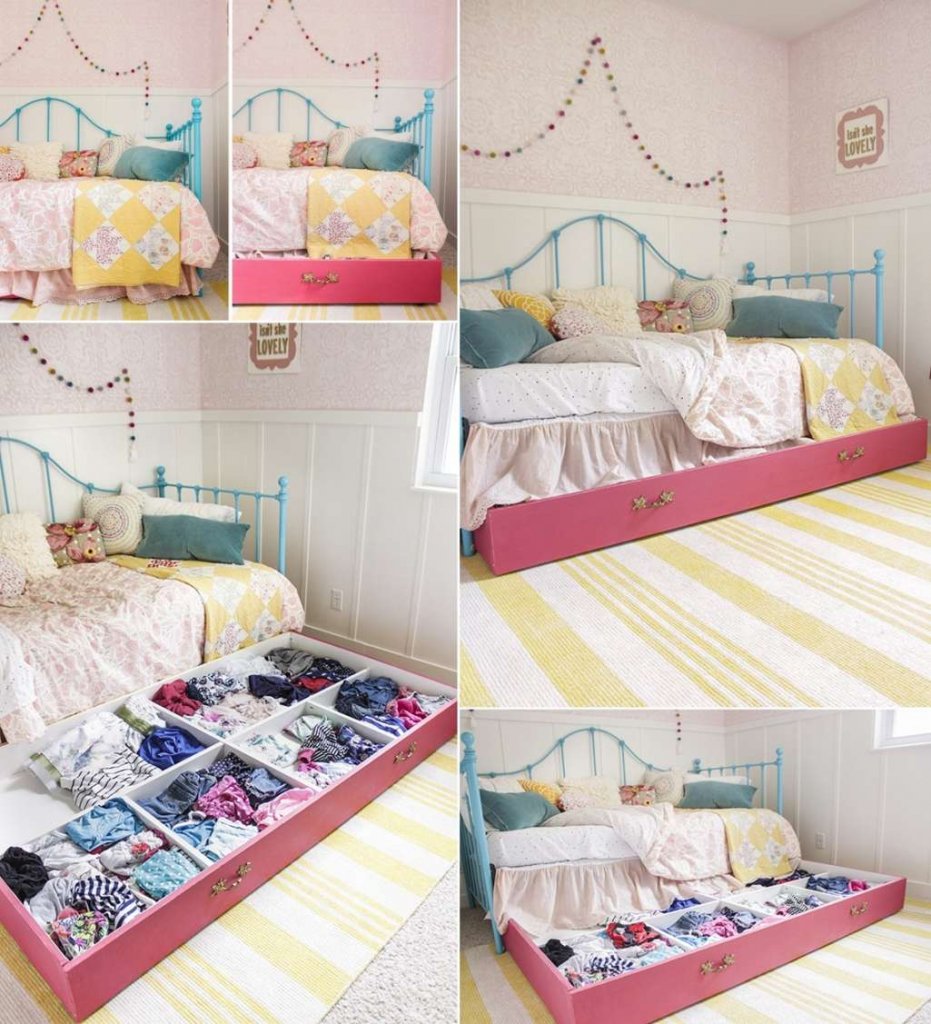 2. Hang a Fabric Caddy at The Side of The Bed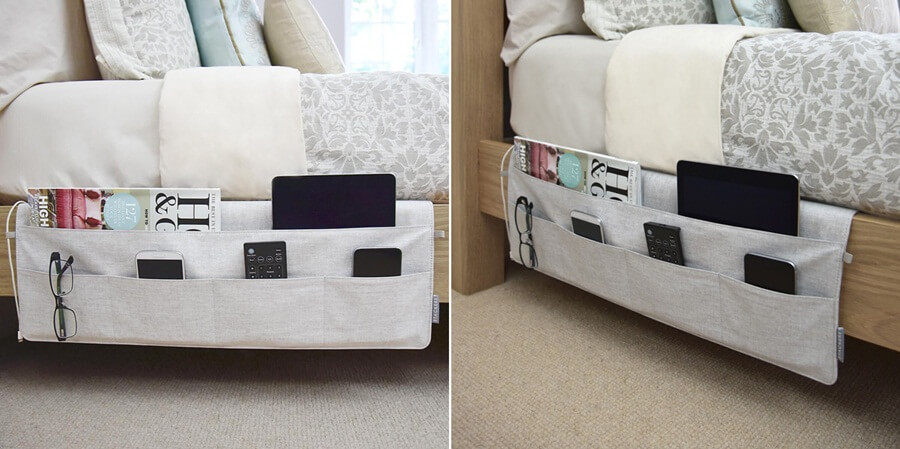 You can sew such a caddy yourself too. In this way you can choose any print and any number of pockets that you want.
3. Get an Under The Bed Skirt Pocket Organizer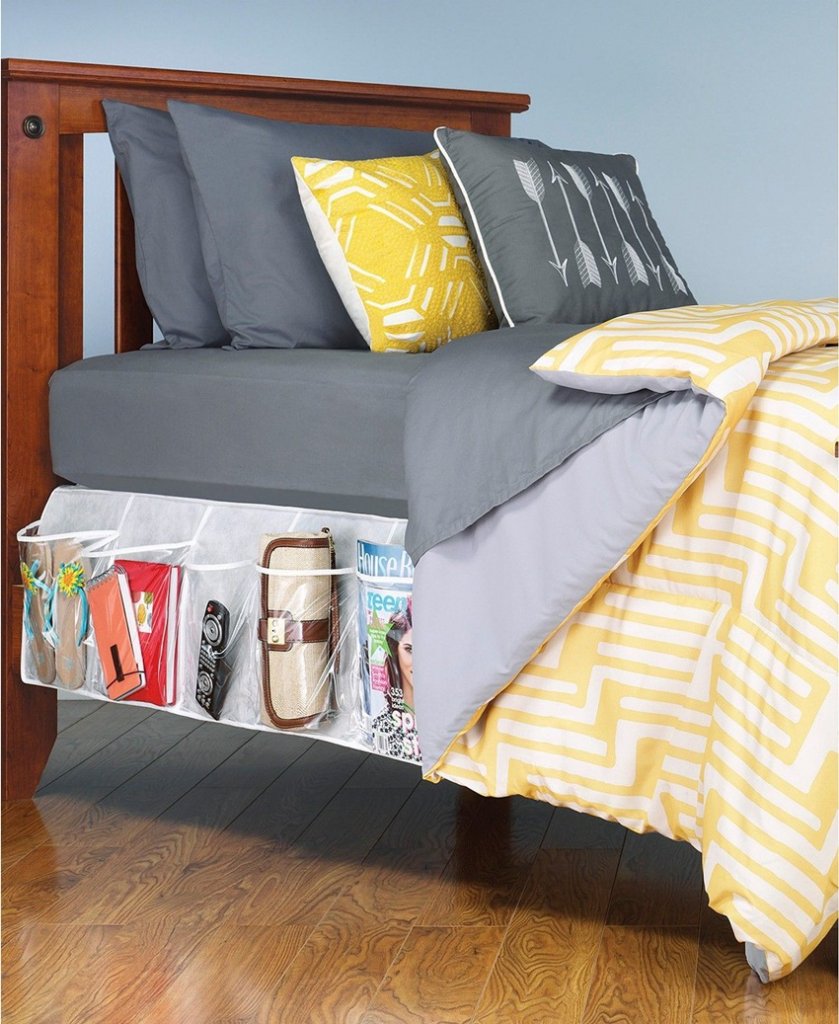 4. Install a Bed Shelf

A shelf like this can work as a nightstand too for a small bedroom or a top bunk.
5. You Can Boost Storage by Replacing The Headboard with a Storage Bookcase Headboard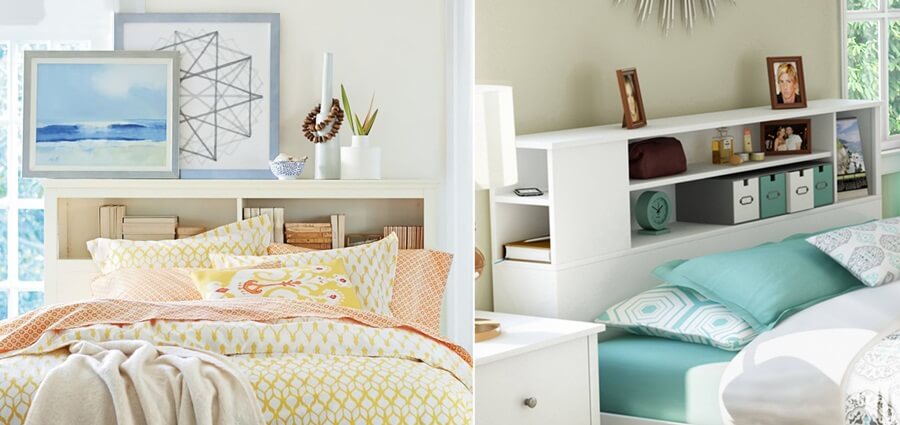 6. Install Shelves at The Corner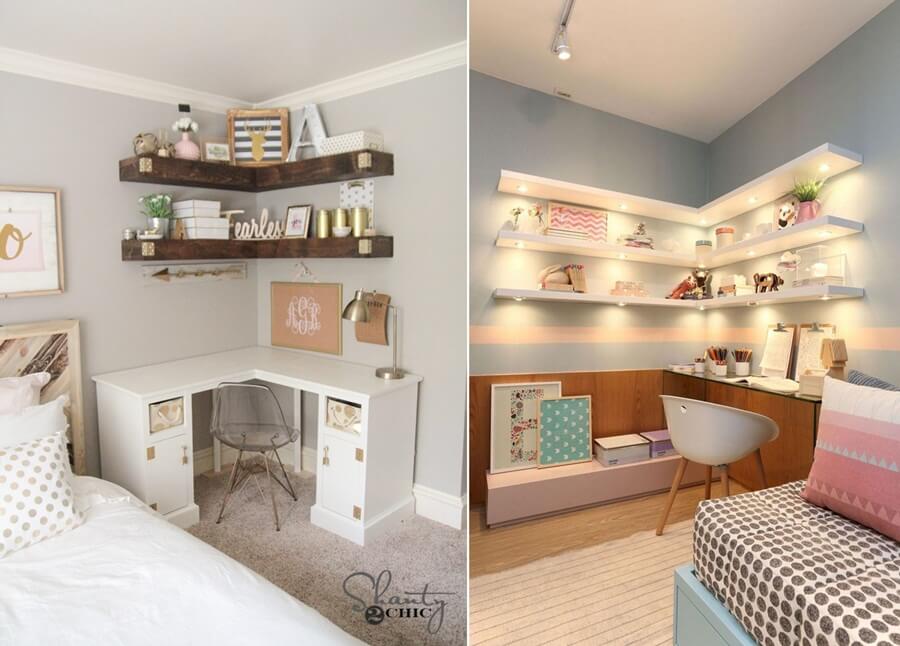 Make them fancy with LED lights.
7. Build a Built-in Wrap Around Bookcase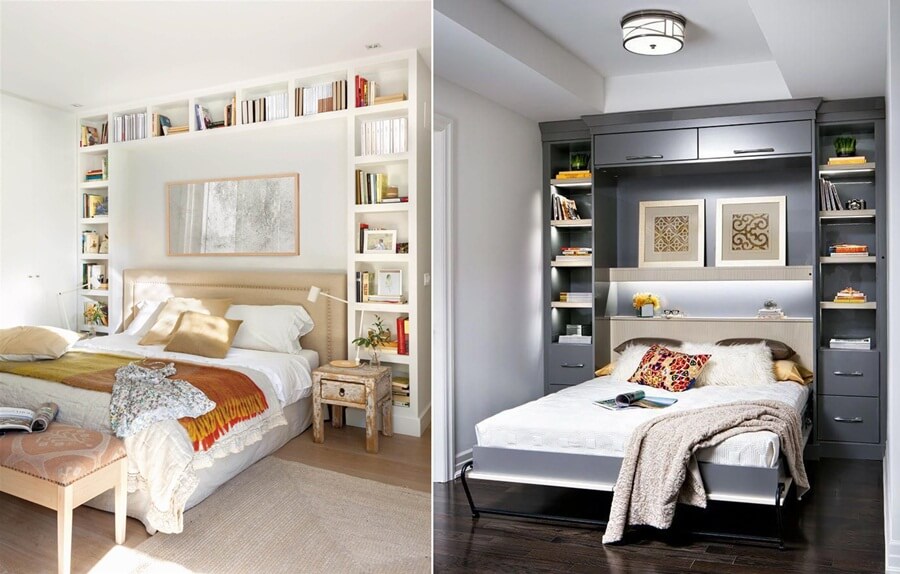 8. Put an IKEA Cart as a Nightstand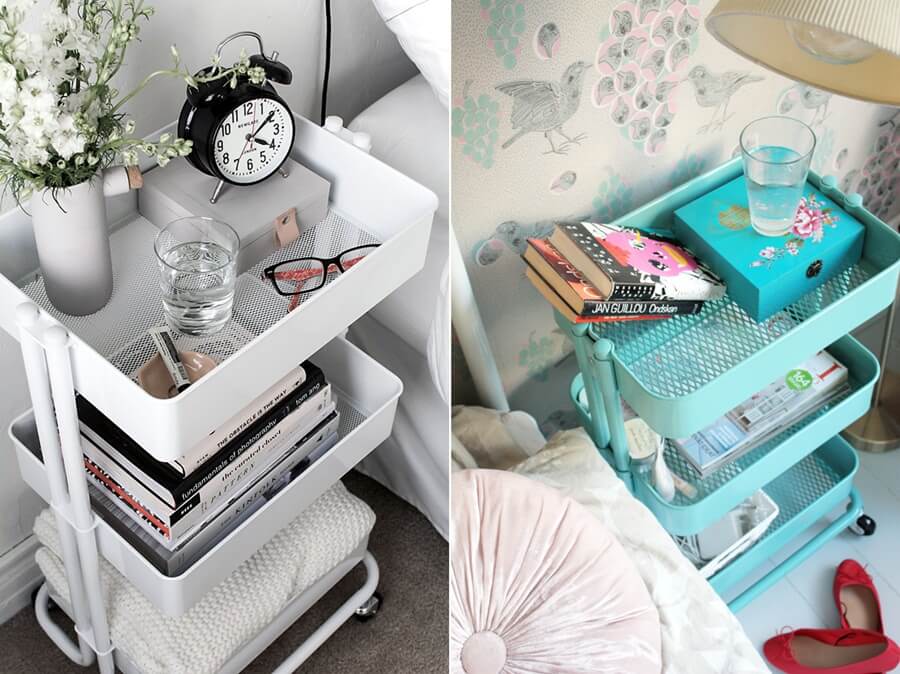 9. Create an Open Closet with a Shelf, Pipe and Dressers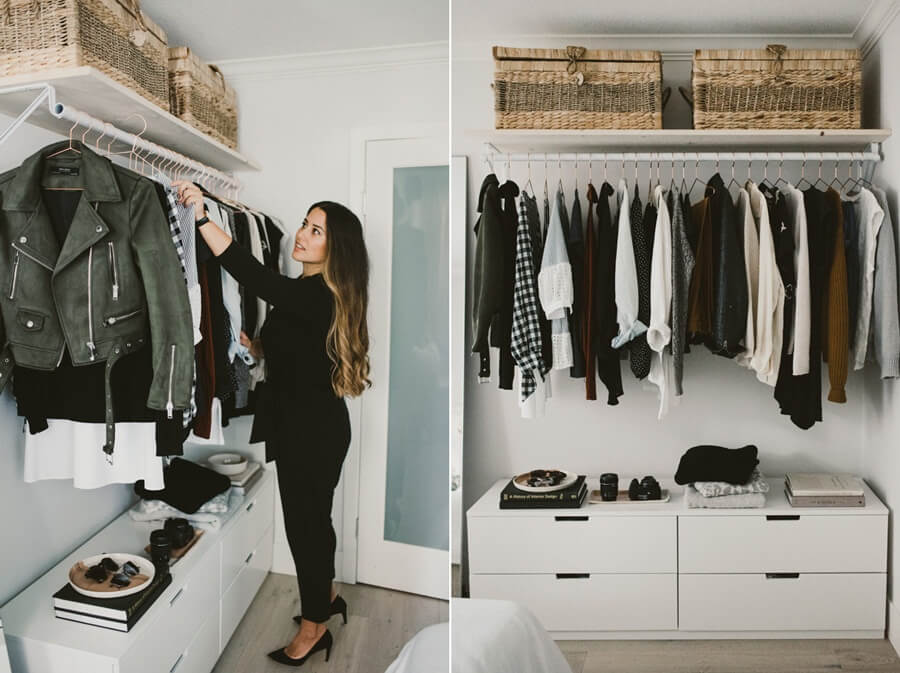 This idea is great for those bedrooms which are small.
10. Store on a Pegboard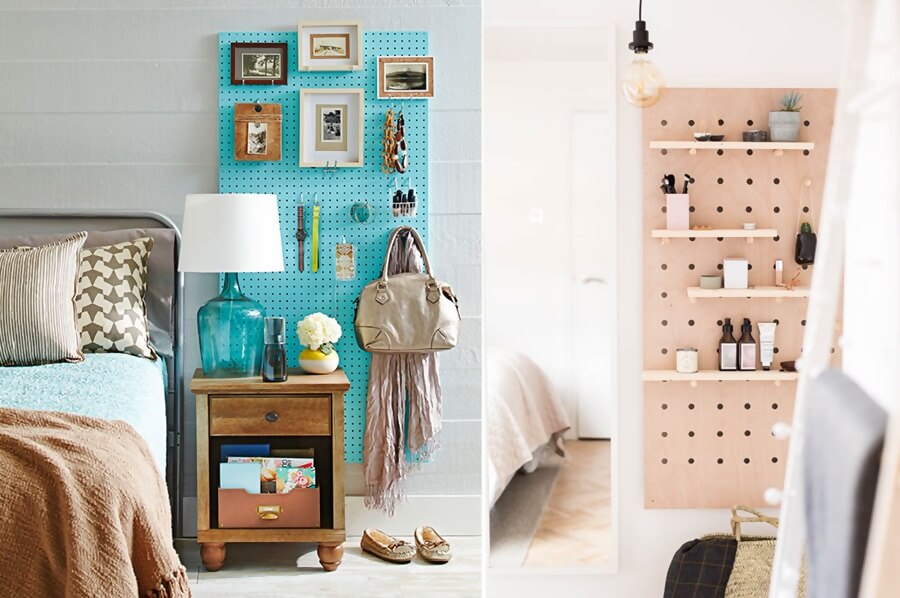 11. Put Ottoman Seats with Storage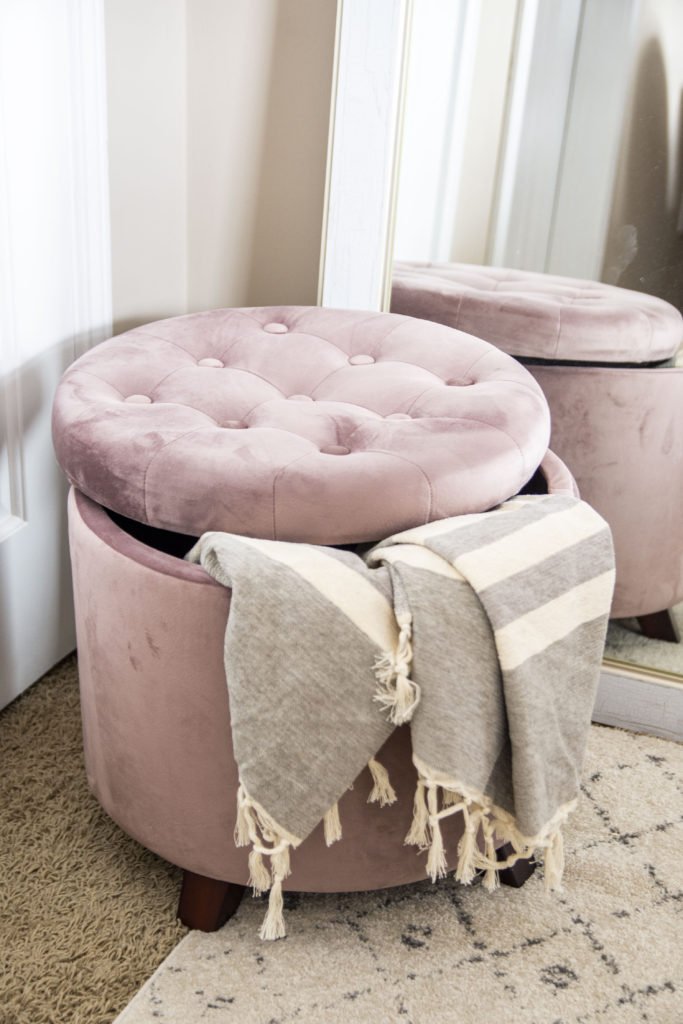 12. Put a Bookcase in Front of The Bed
13. Put The Bed Over a Storage Unit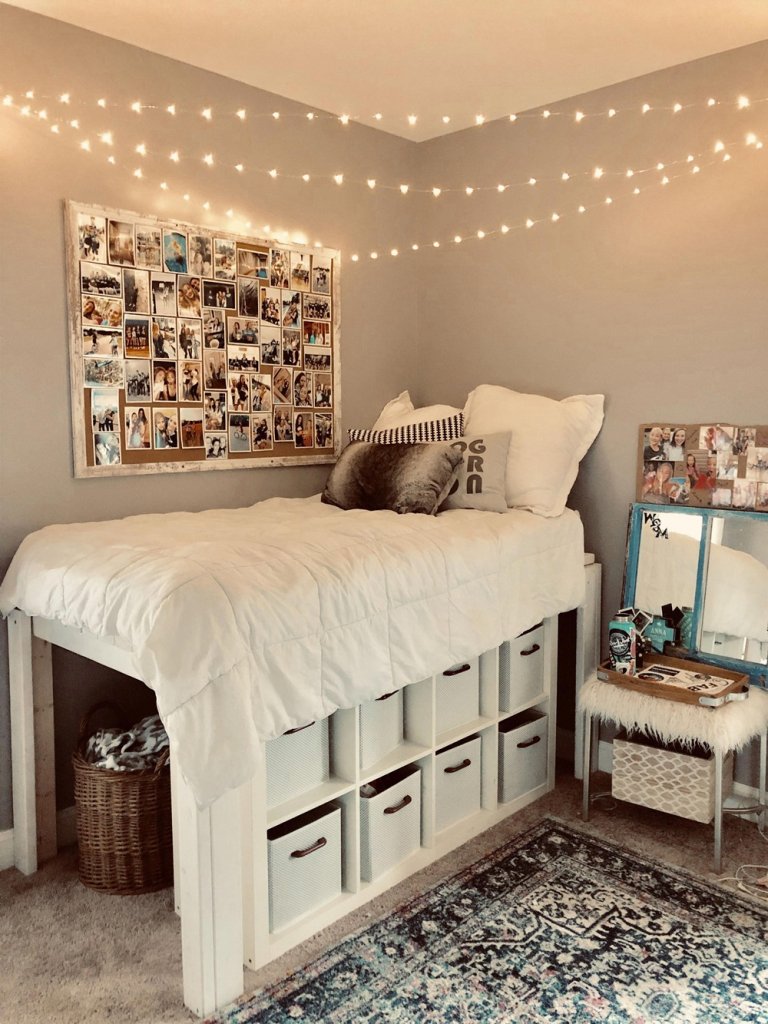 You can build a storage unit with IKEA shelves.
14. Put Laundry Sorter Bins at The Foot Board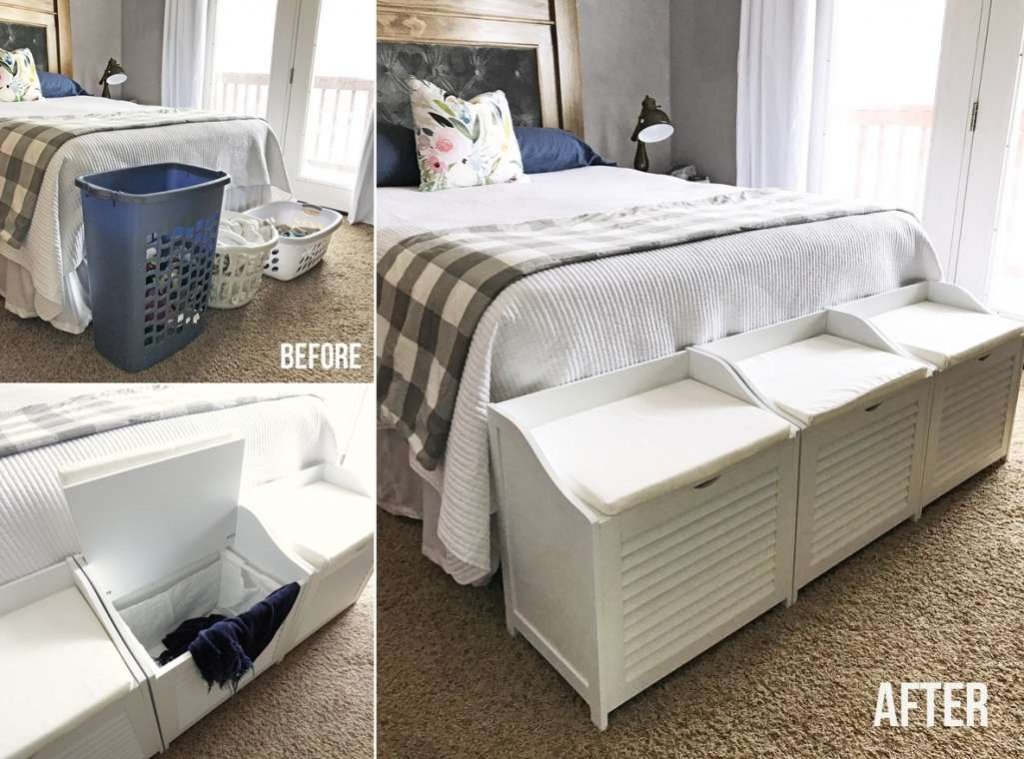 This storage hack is great if your laundry room is small.
15. Swap The Nightstand with a Throw Blanket Basket