Bedroom makeovers, this was the recent topic I have been talking and presenting you all, well designed room makeovers by well known designers on different color palettes. But we were just describing and praising their work only right..we never thought how can we get it done or what are the ways we can give a new look to our bedroom on our own.
We get bored looking at the same furniture, same old dull hanging drapes, boring pale and paint peeled out walls and washed and faded comforters, which we have been using for years and years. If we can do some changers or implement some home improvement methods such as, give a new look to our furniture, have a bright and pleasing wall and new comfy comforter to  slip in and enjoy the lovely cold weather why can't we  look for some options to get away from this boring look. Have you got any ideas?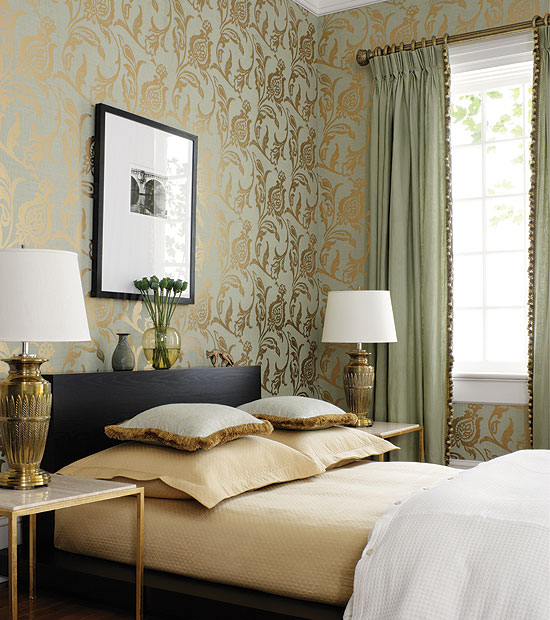 Via; HomeKlondike.com
Very basic and one of the main fact is to change the wall color. If you work on a color palette and a theme, paint it with a bright color which you have chosen. Or else drop the paint idea and put up a stylish wall paper. This can be the focal point of the room if you choose the right color or wall paper carefully and again the appropriate wall to put up the same.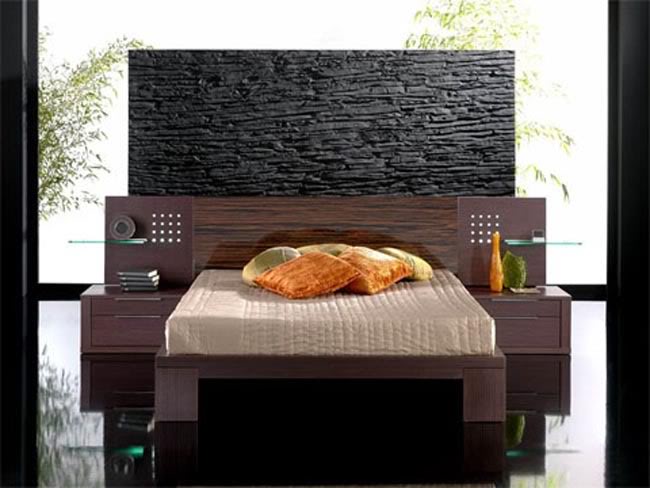 Via; de-rumah
Secondly give a new look with furniture. If you like using the same existing furniture change the directions of them and shift, move here and there. Or give them a new bright painting coat or by varnishing and polishing. If you have the option to buy new furniture, go for trendy, modern stuff which add vibrant and stylish look.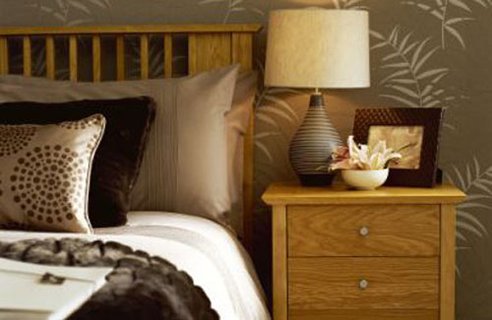 Via; HomeKlondike.com
Then you can change your heavy old curtains adding some soft flimsy drapes to give an exclusive look. Spread a comfortable shaggy or with a lovely design flat rug underneath the bed to balance the color around. What about some unusual stylish two lamps besides the bed and some of your favorite accessories or few lovely frames to store with some fresh flowers. Don't forget to add some accent pillows or cushions with the new comforter.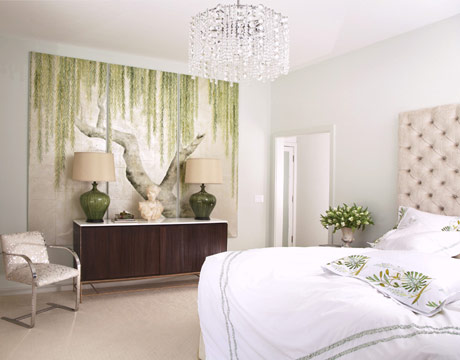 Via; Decorpad
Depend the color or wall paper you have used can go for unique painting or may be totally different hanging mirror or even some wall candle holders to add some vibrant look to the space. Things you can do are unlimited, again if you have enough space you can add a sleek console to hold more of your memories.  Almost forgot to mention, what about a shimmery and glittery chandelier?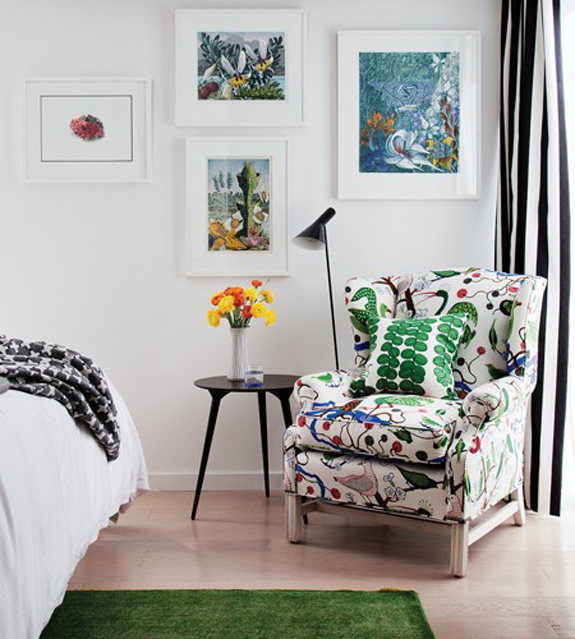 Via; jillgreavesdesign
If you have left any more space, try to arrange a small nook with a table or may be a comfortable chair to relax and read your favorite book with a hot coffee during this cold weather. What a fantastic way to end up a day before heading to bed!