Just like lighting holds importance indoor it is equally important to have lighting outdoor. Choosing such a lighting for garden that is decorative as well will make your outdoors look great. Here are some garden lights that your garden's plants and trees will be happy to have…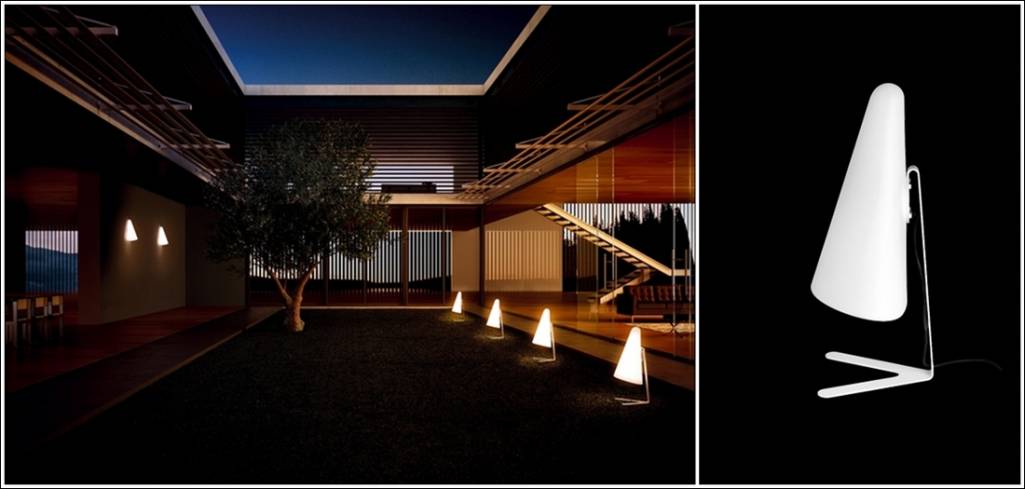 Via: Estiluz
1. Estiluz
This garden lamp is in the form of an inverted full lit white luminous cone that is supported on a stand with a V-shaped base. It is also available with an option to be fixed on wall. You can make an array of these lamps or can make combination out of its two options that are ground lamps and wall mounted lamps.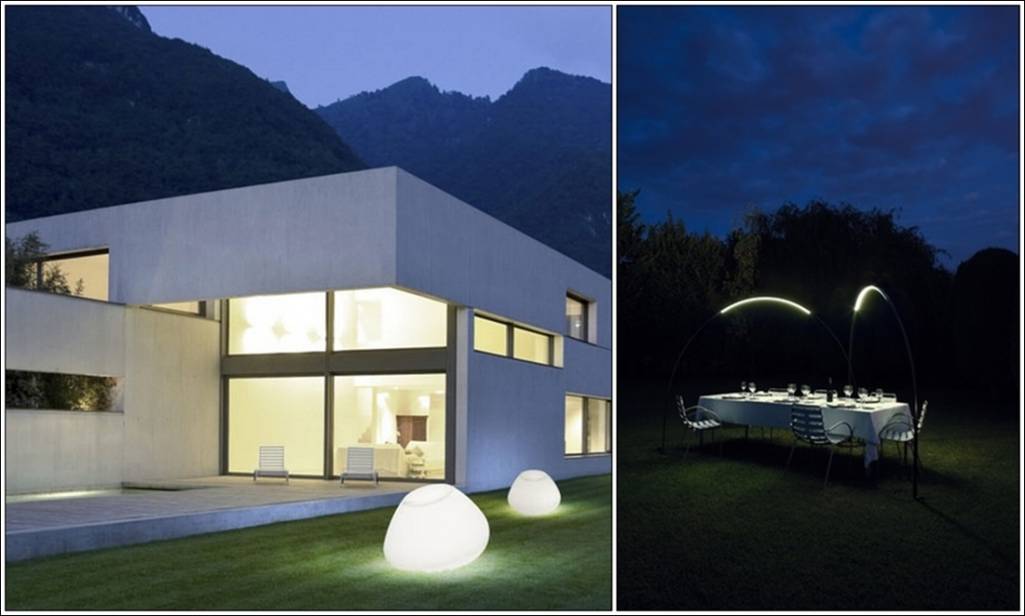 Via: Y Lighting
2. Y Lighting
This first variety is named as a potter lamp which is a white circular lamp that will flare up any garden with its enchanting beauty. Its price is $1,291.2. The second one is a totally new concept of outdoor lighting. It is in the shape of an arc that is only lit at the top as if a star is shooting in the sky. Its price is $2,760.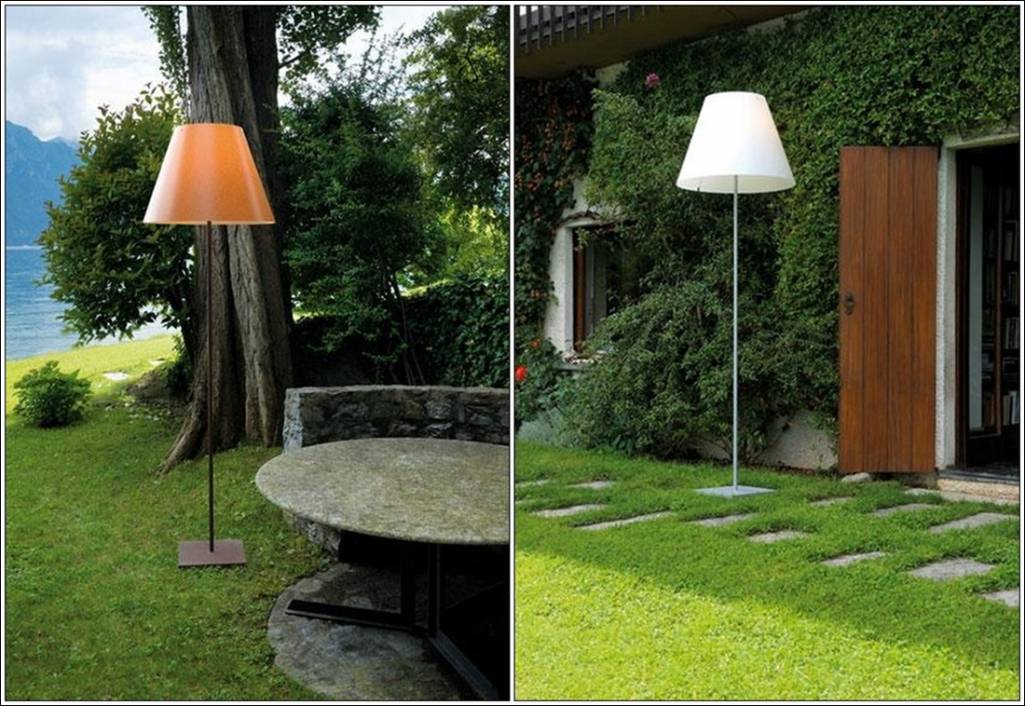 Via: Luce Plan
3. Luce Plan
This is a classic style lamp with a pretty height that can stand in your garden. It has lampshades available in three colours namely lime green, off white and rust. The stem of this lamp also comes with a variation of aluminium, rust or white colour.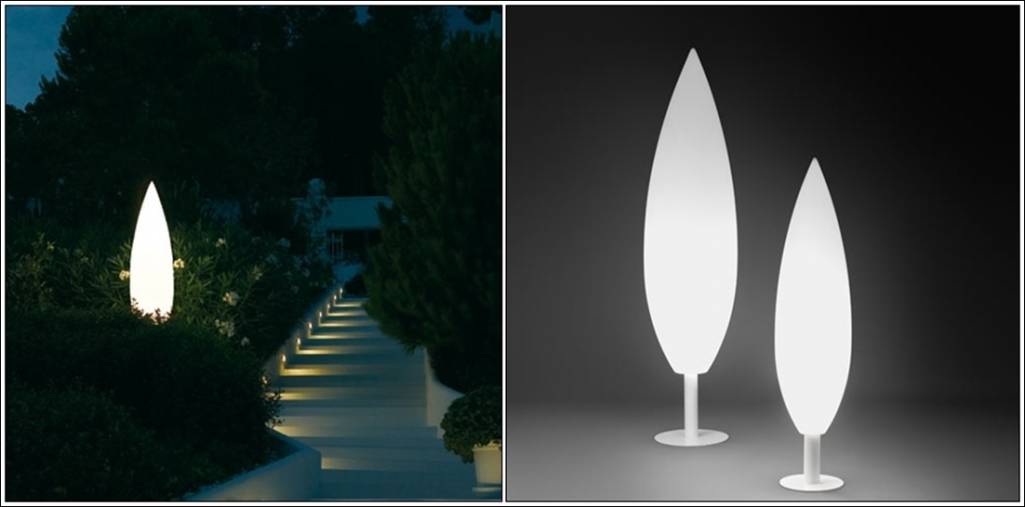 Via: Y Living
4. Y Living
This lamp taking its concept from a pointed tree is designed by Pete Sans. It will look well in your garden trees giving them company. This tree is lighted by a plug and cord. Its price is $1,580.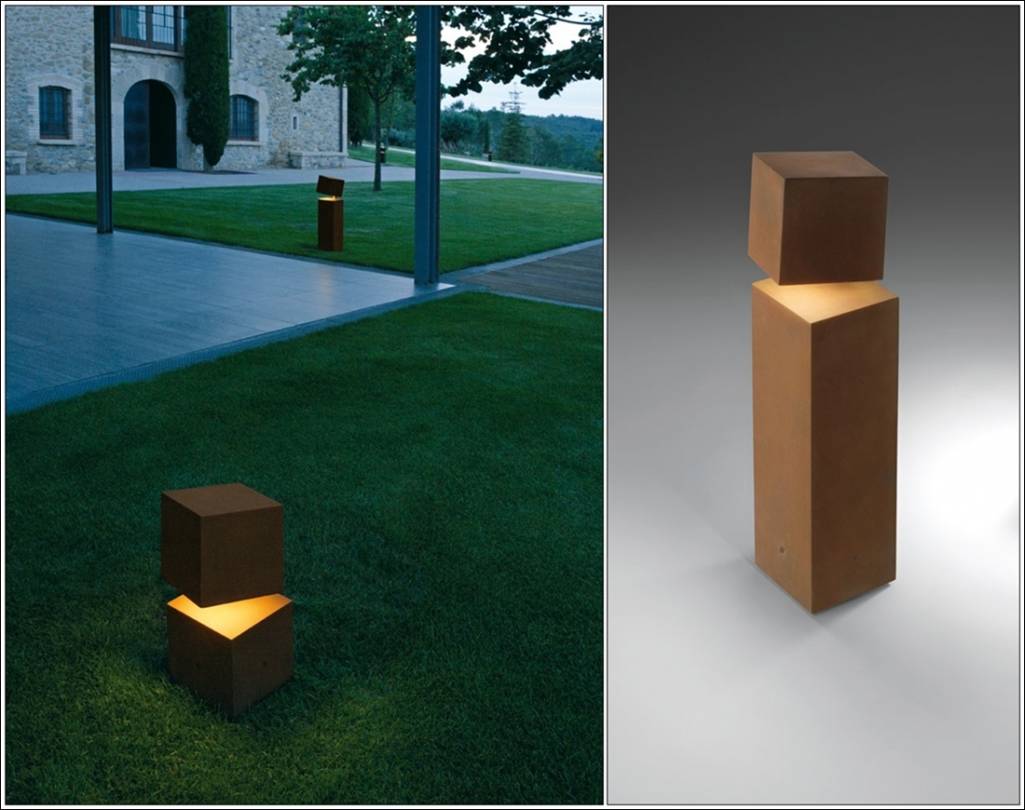 Via: Wayfair
5. Wayfair
This garden light will be acting as an artistic sculpture in your garden along with giving light. It seems as a unique architectural model due to its twisted design. Its price is $1,785 and is available in oxide lacquer finish.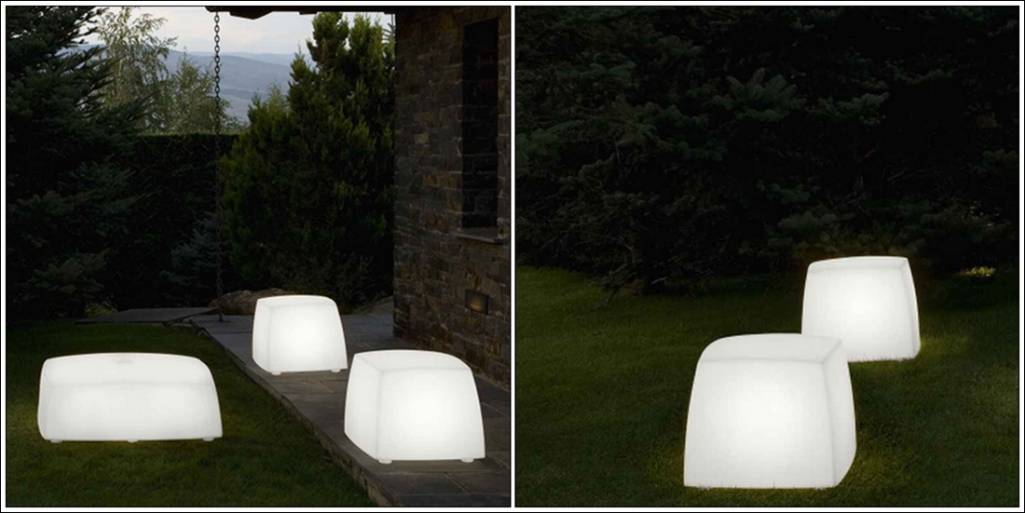 Via: O Lighting
6. O Lighting
These are very ultra-modern cubic lights that will look gorgeous in your garden and a unique thing about this light is that it can also be used as a seat. Wow ! Its price is $524.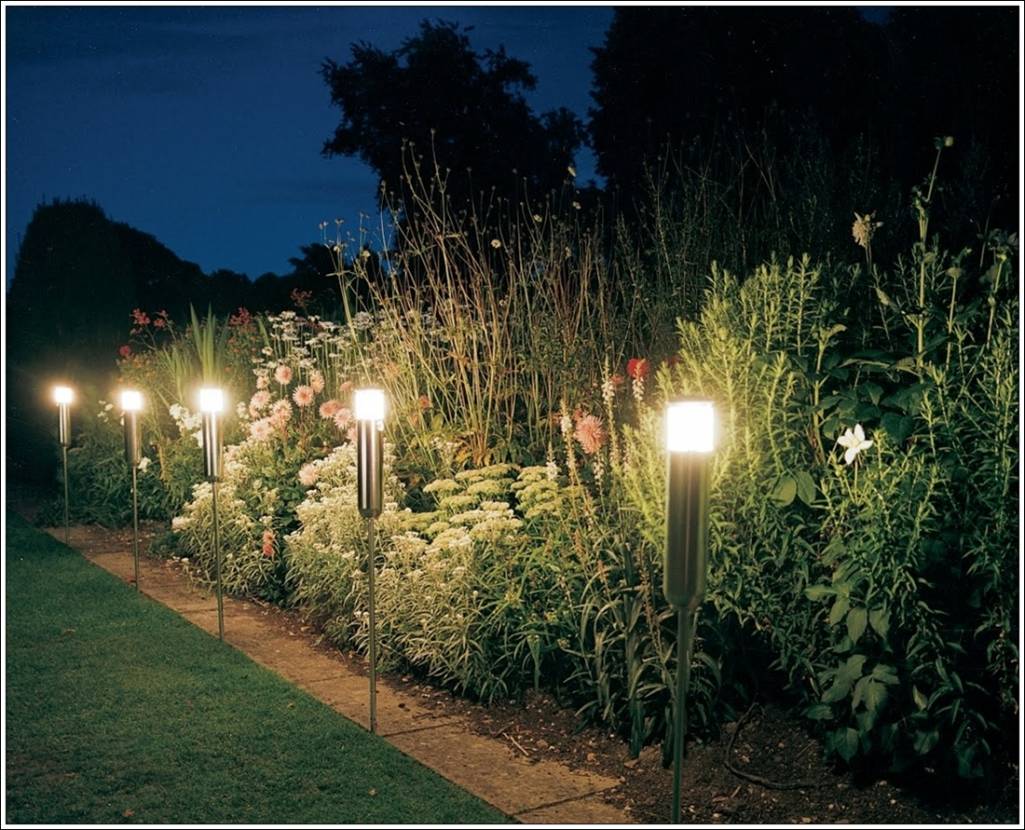 Via: Internet Gardener
7. Internet Gardener
These garden lights illuminated with the help of gas will gleam softly in your garden's walkway and can become a good alternative for electric lights. They will light up your outdoor gatherings or dinners with their beauty. Two pieces of these will cost you ₤49.85.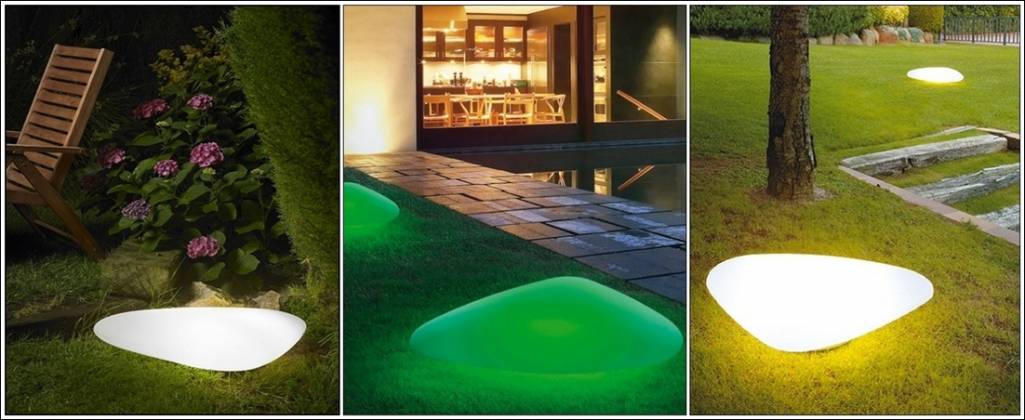 Via: Interior – Deluxe
8. Interior Deluxe
Have you seen a glowing stone? Your answer is probably no but make this possible by bringing this one to your garden and create a magical outdoor world. This light will cost you $ 979.78.