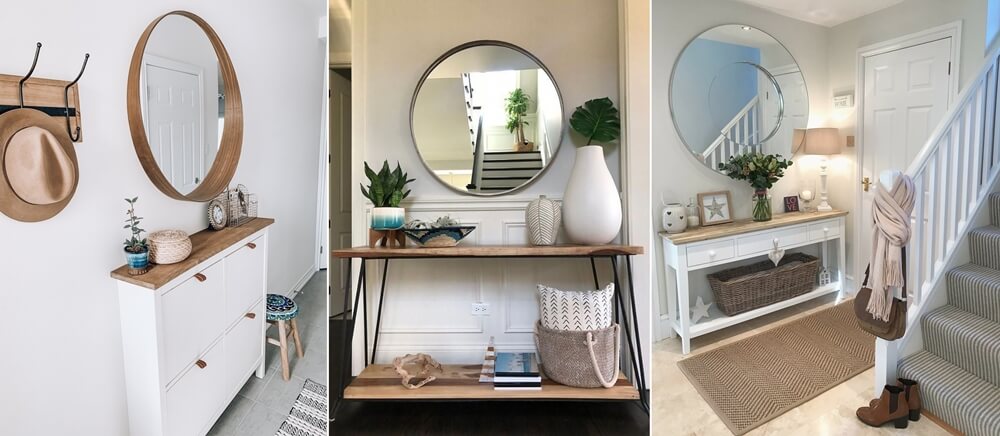 As soon as someone steps into your home, they reach the entryway. If you put some attention in the details of the entryway, it will leave a lasting impression. One way is to put a table that catches attention. Here are some designs.
A Rustic Wood Console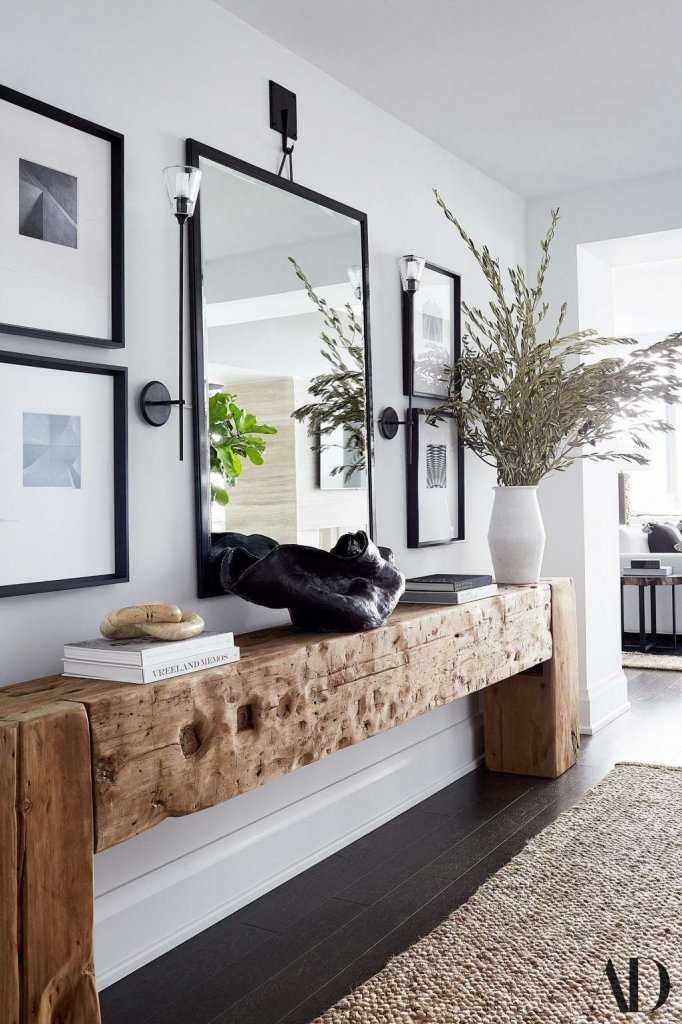 With its crude unfinished look, this console is one of a kind. It adds rustic charm to this entryway and looks so effortlessly beautiful.
A Farmhouse Console Table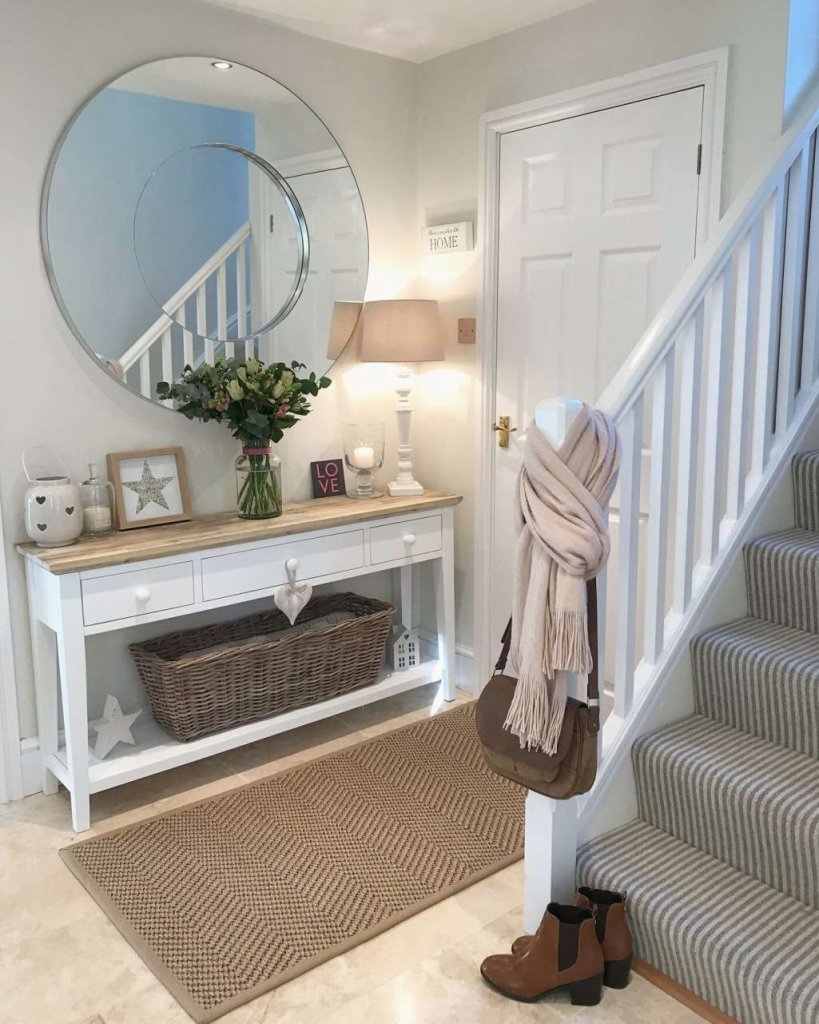 White frame with a wood tabletop, that's the perfect recipe for a farmhouse style table. So, decorate your hallway with a table in farmhouse theme.
A Sleek Gold Console Table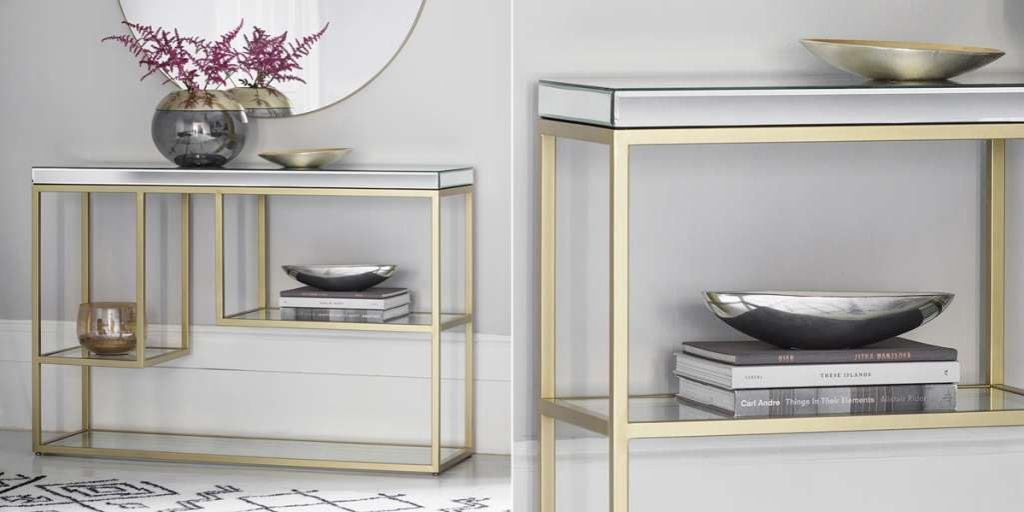 This table is minimalist with a unique take on the shelf design. The shelves are geometric and asymmetric.
A Table with Hairpin Legs and a Shelf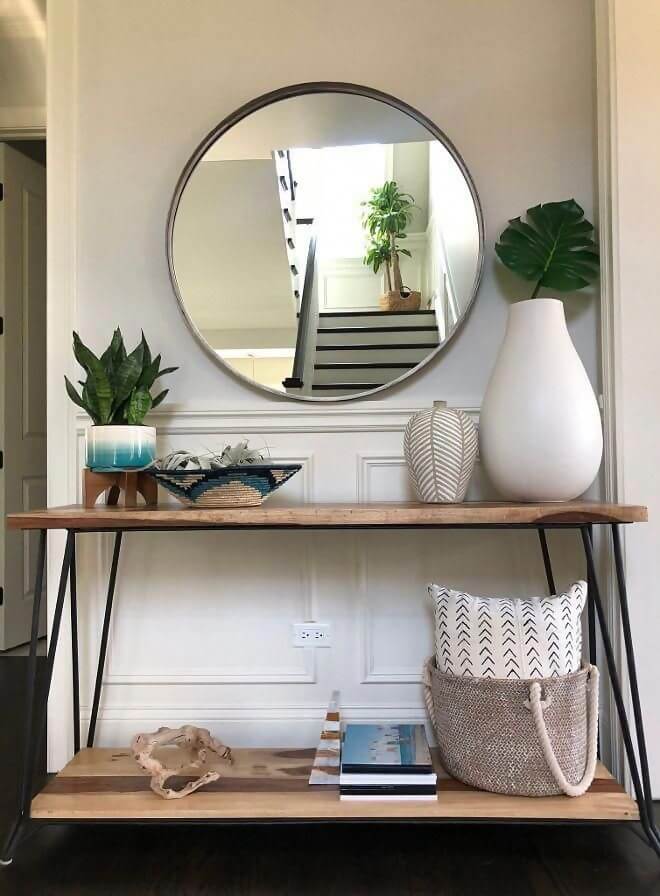 You can easily build this table by yourself as well. If you don't really need any storage, you can skip the shelf. This will cost you less and you will put less time and effort.
A Reimagined IKEA Shoe Cabinet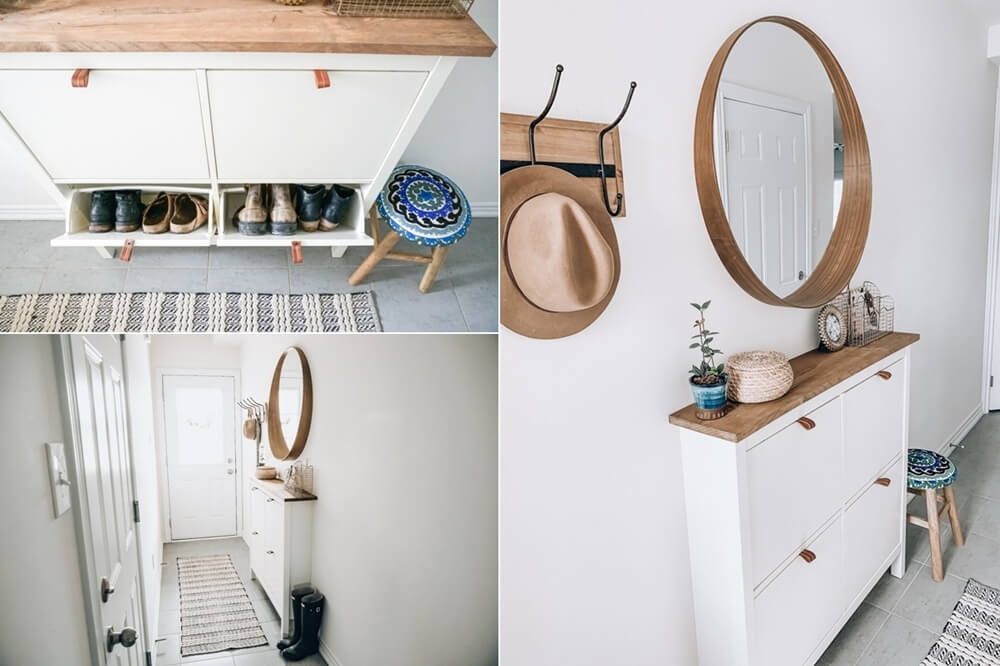 You can also put an IKEA shoe cabinet. This way there won't be any shoe clutter in your entryway.