Here are some kitchen designs for you that take their inspiration from European style. You can have a look at modern and traditional both and choose the one that you like, off you go…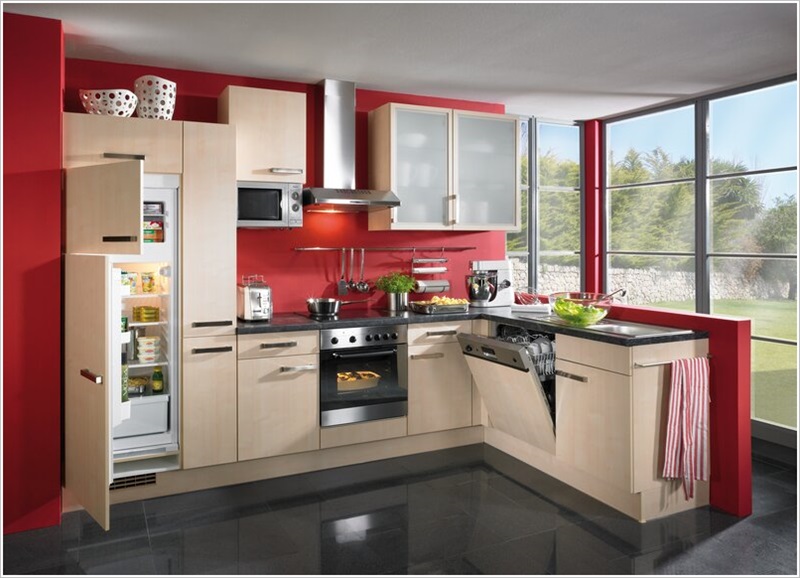 This kitchen has reddish wall and cabinetry is in light wooden color. The design is highly practical along with beautiful in look.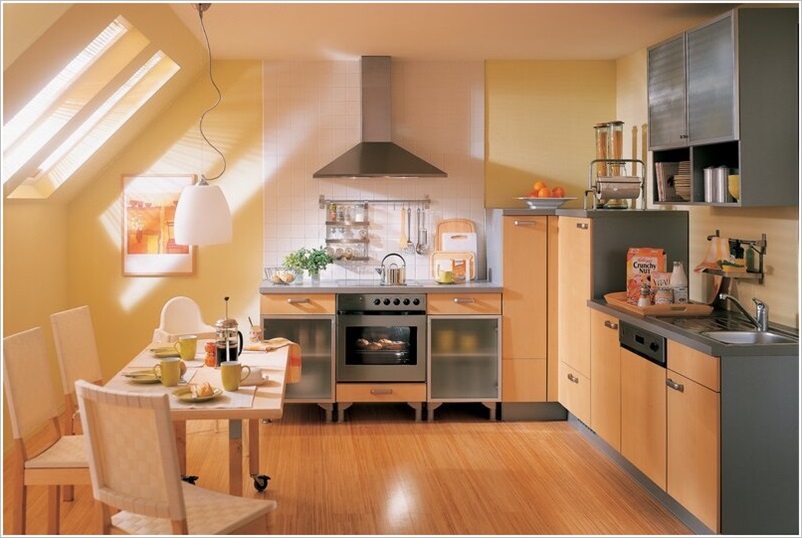 This kitchen is having a wooden floor along with cabinets and stove in grey and wooden combination. With this two high windows are also allowing natural light to brighten this kitchen. Moreover a white dining table is accenting it well.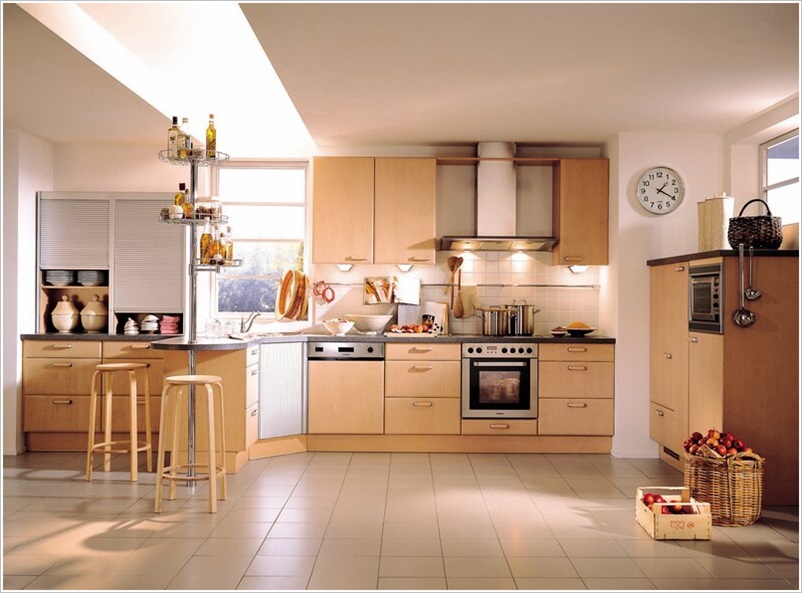 This kitchen has all cabinetry in wood along with ample space for storage. The interesting part is a bar style eating area and a high wine stand.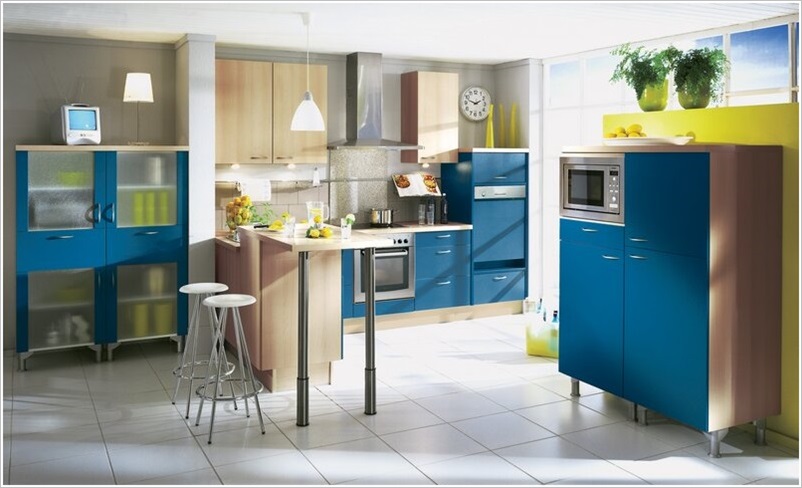 This kitchen has a beautiful modular design with its cabinetry in a combo of blue color and wood along with pops of lime green. Everything seems to be perfectly organized and cooking is going to be an enjoyable experience here.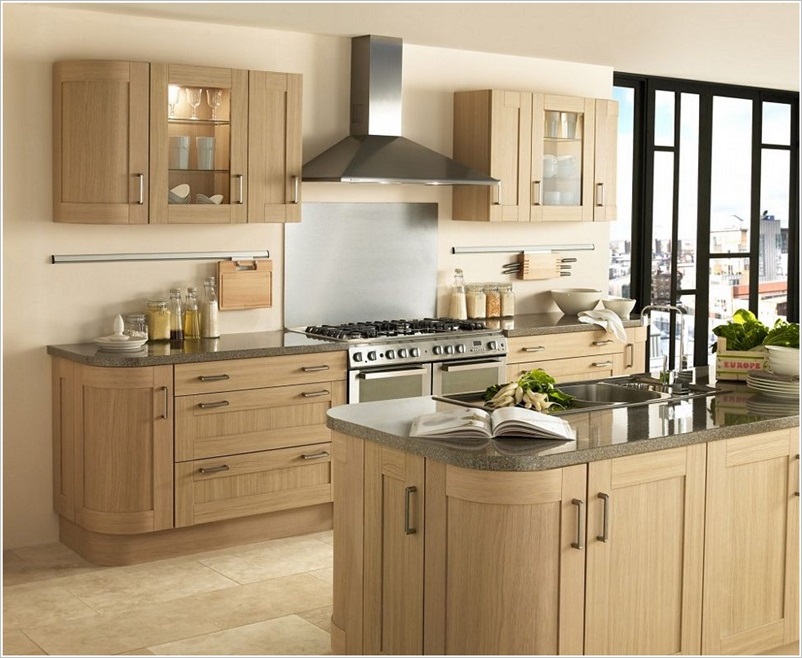 This one is another kitchen in classic style with the edges of cabinets and island in curved shape. Moreover maximum use of wood is also made.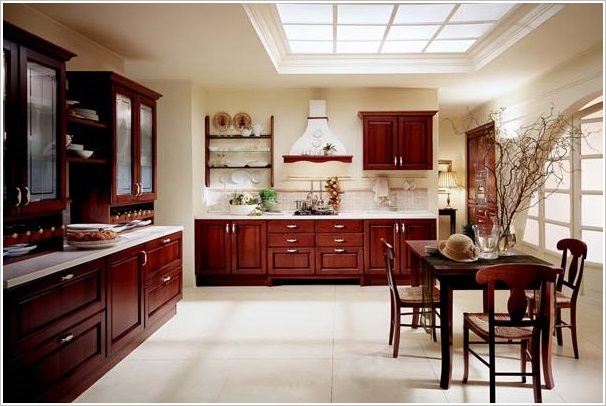 This one is another traditional style European kitchen with the wood having a dark maroonish brown finish. With this the white counter tops and the white floor are perfectly contrasting with the dark color of the wood. To add even more elegance a dining table set with the same dark finish is also added to this kitchen.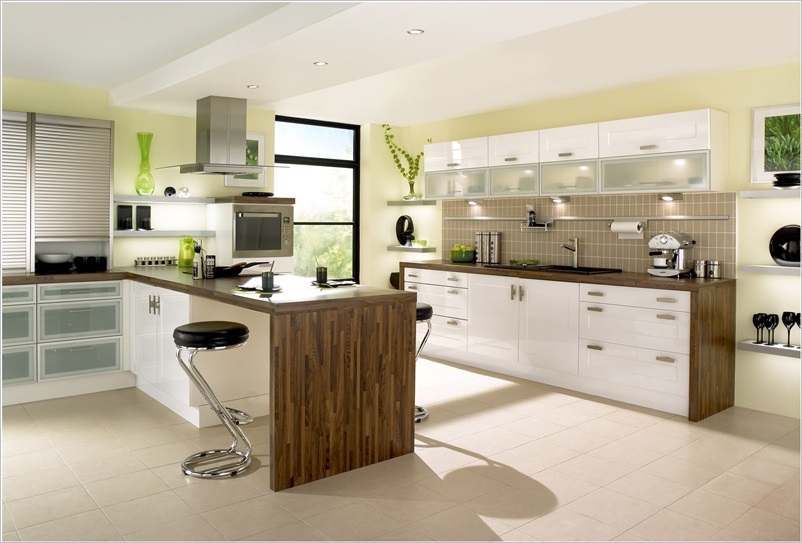 This kitchen is the uber contemporary example of a modern European style kitchen with most of its cabinetry in white color along with touches of wood. The floor is also white and the backsplash is in grey tiles.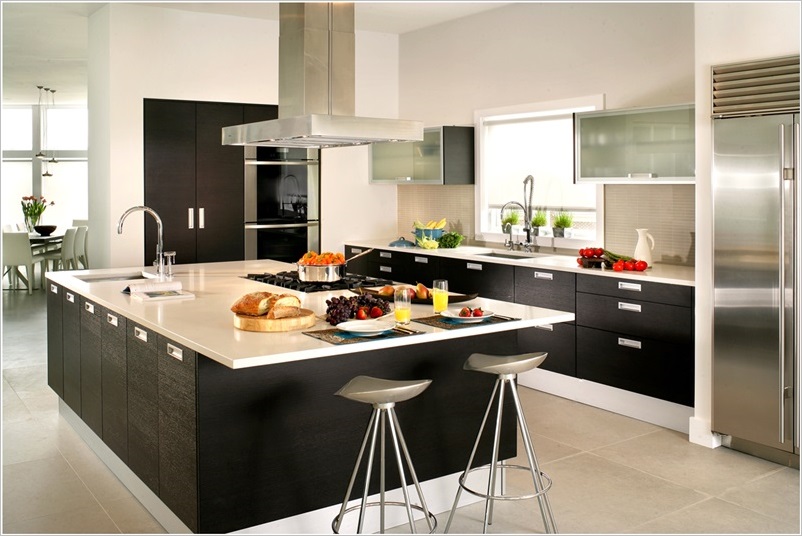 This kitchen is having a square island with white top and black sides. The cabinets are also in the same design of cabinets.
So if you are in plans of revamping or designing your kitchen, you can go for either a traditional or contemporary European style kitchen.