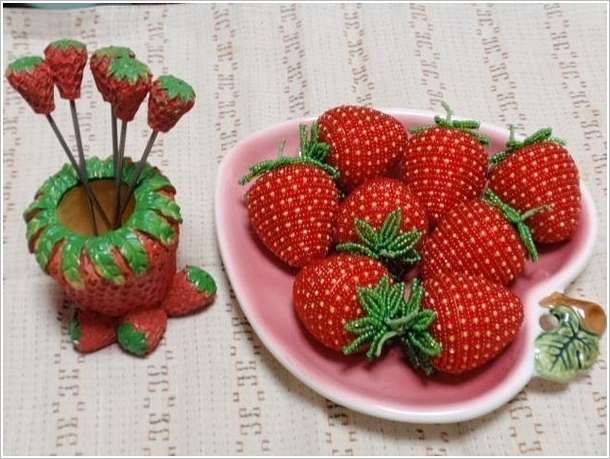 Need an idea to decorate your kitchen or dining table? If yes then it is the time to make these amazing bead strawberries.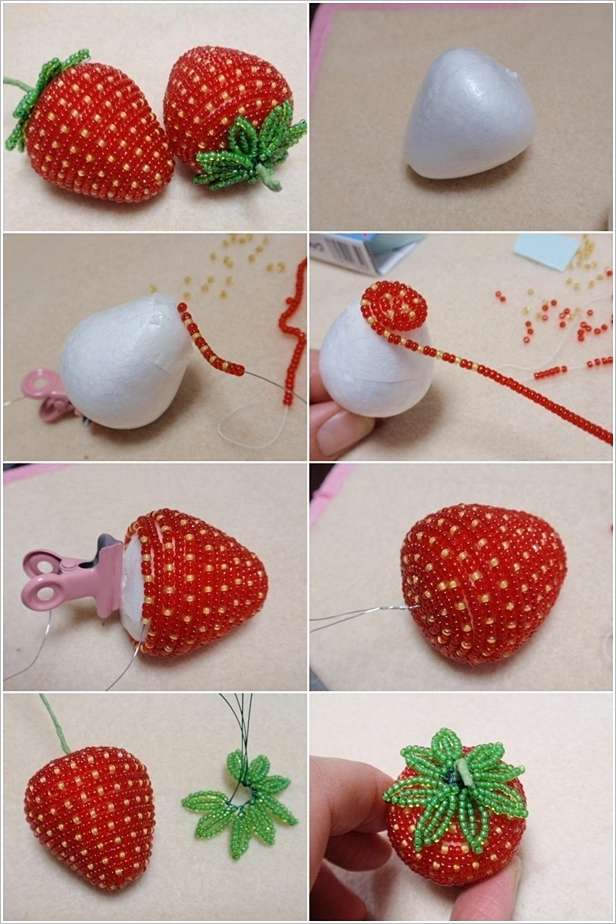 First you have to take a styrofoam egg and stick a double tape to it. Then string beads on a thin craft wire in red and gold color such that every two red beads will have a gold bead in center. Poke one end of the beaded wire in the bottom of the strawberry and start winding the beaded wire around the egg. Make the stem by poking two wires in the top of the strawberry and then twisting them together followed by floral tape. Finish it with leaves made with loops of wire with green beads.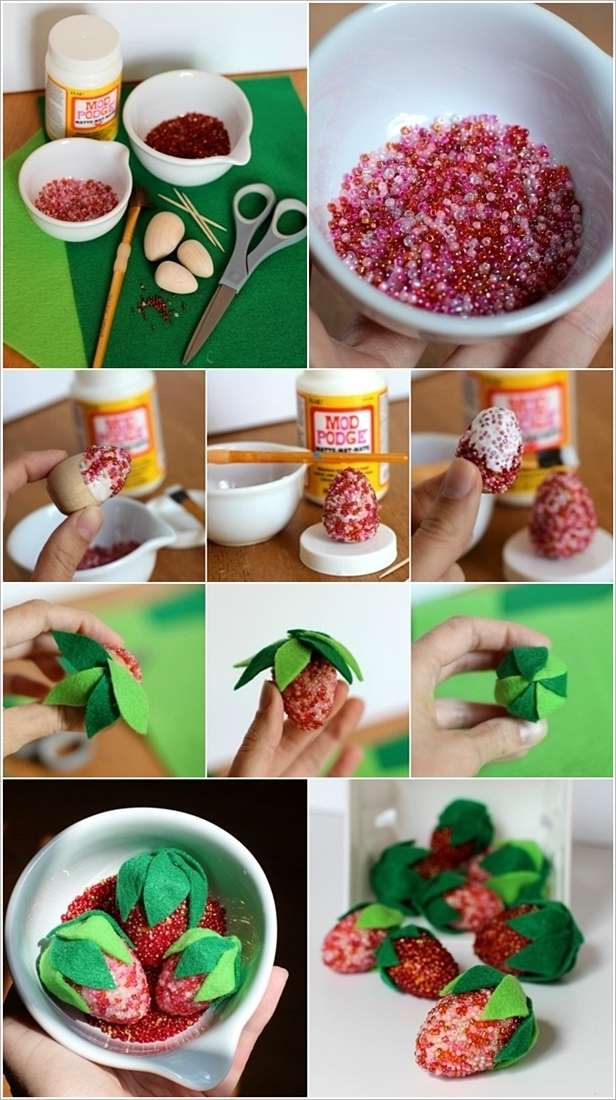 Here is another easy method to make bead strawberries where you just have to stick and seal seed beads to wooden eggs and make the leaves with felt. Happy crafting!