Have you got any left over Whiskey Barrels at home, if you do not have I think you can get these from furniture auction outlets for very less prices. These are made out of wood in a cylinder shape with steel work around and can be used for various purposes if you know to use them in different ways. Here are some of wonderful and economical ideas which you can do it by yourself using these barrels.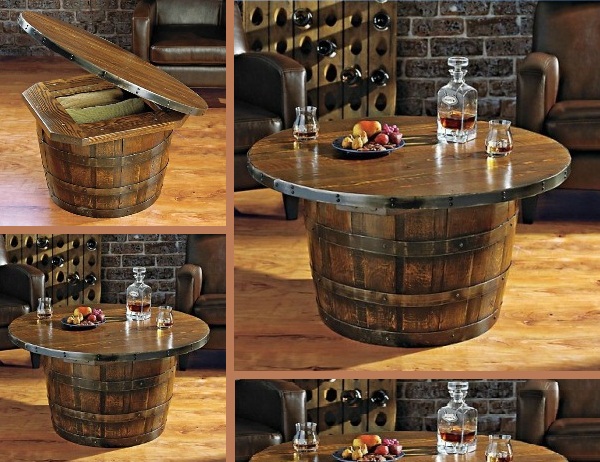 pic via : goodshomedesign
Whoever admires vintage touch in decor and love entertaining guests with style, this wonderful Bar table is a must to have. Made out of genuine oak whiskey barrel, the hinged pine top opens to ample storage too. The weathered effect has added much more beauty to the piece of furniture.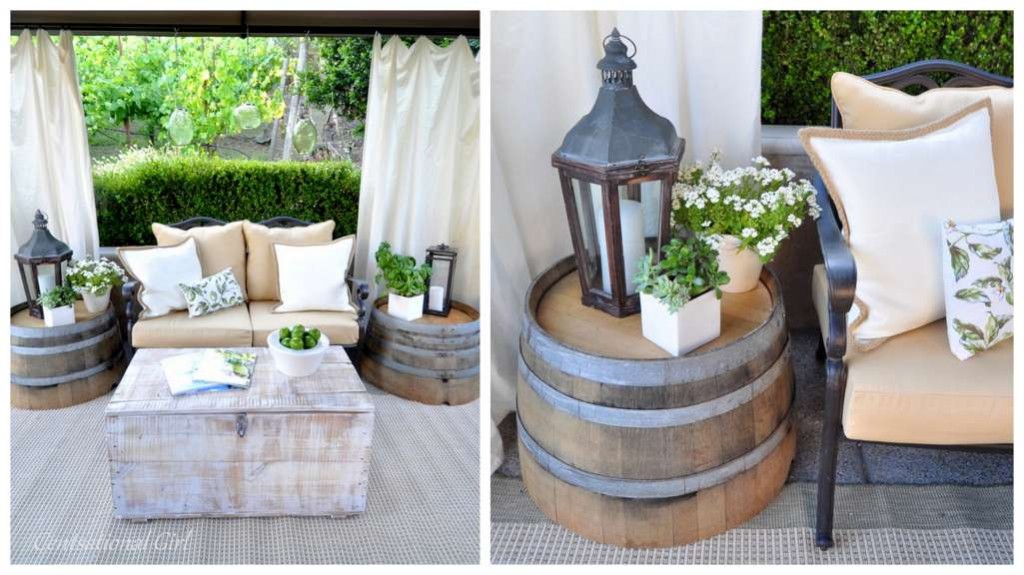 Pic via : centsationalgirl
These creative side tables are halves of wine barrels, which has simply turned up side down. These are easily can find in most of the hardware stores for competitive prices and can give a rustic effect on any decor plan.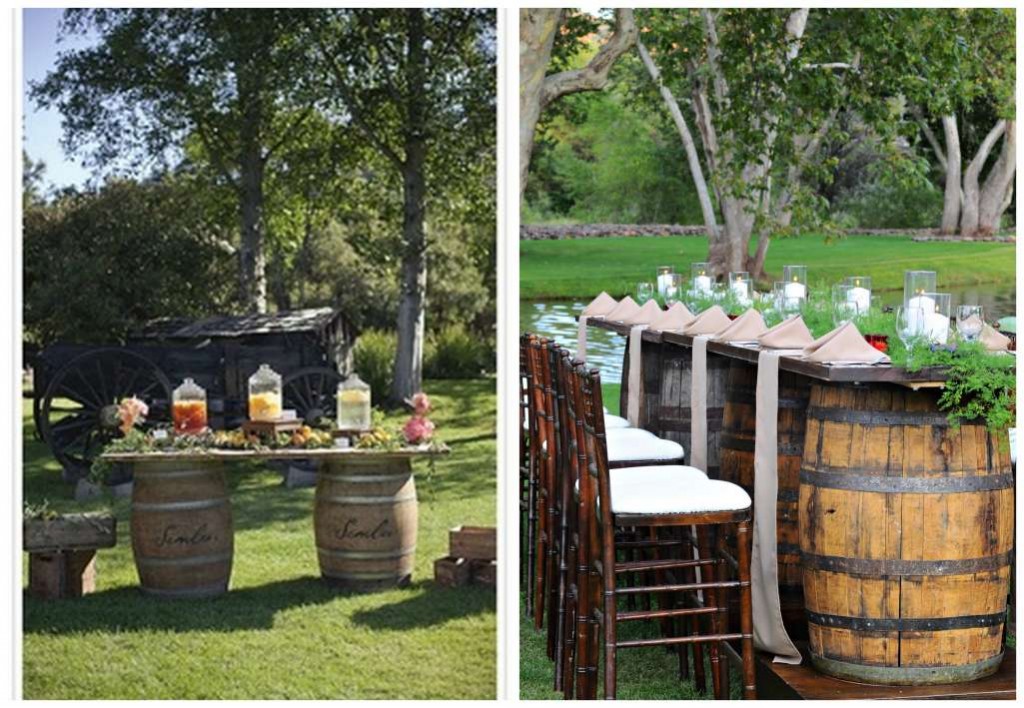 Pic via : bedifferentactnormal
Fabulous way of creating a out door table from Whiskey barrels, which has given total rustic look and showcase the creativity to suit the atmosphere, while serving the purpose.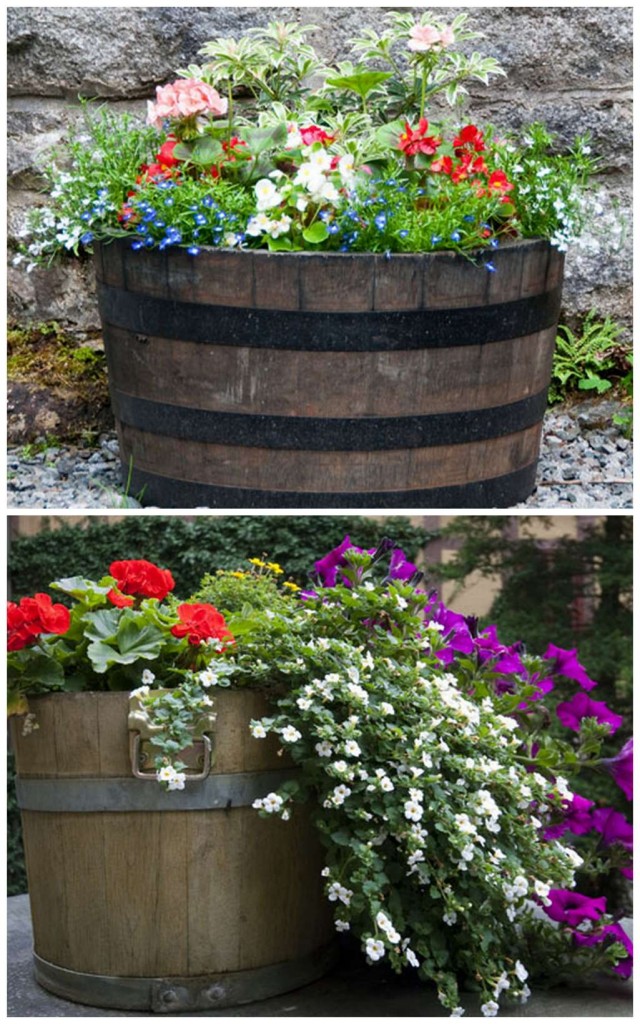 Pic via : homedepot
For an instant flower garden, these whiskey barrels come in handy as it is easily available, less cost and it keep the necessary moisture for plants and flowers to grow.