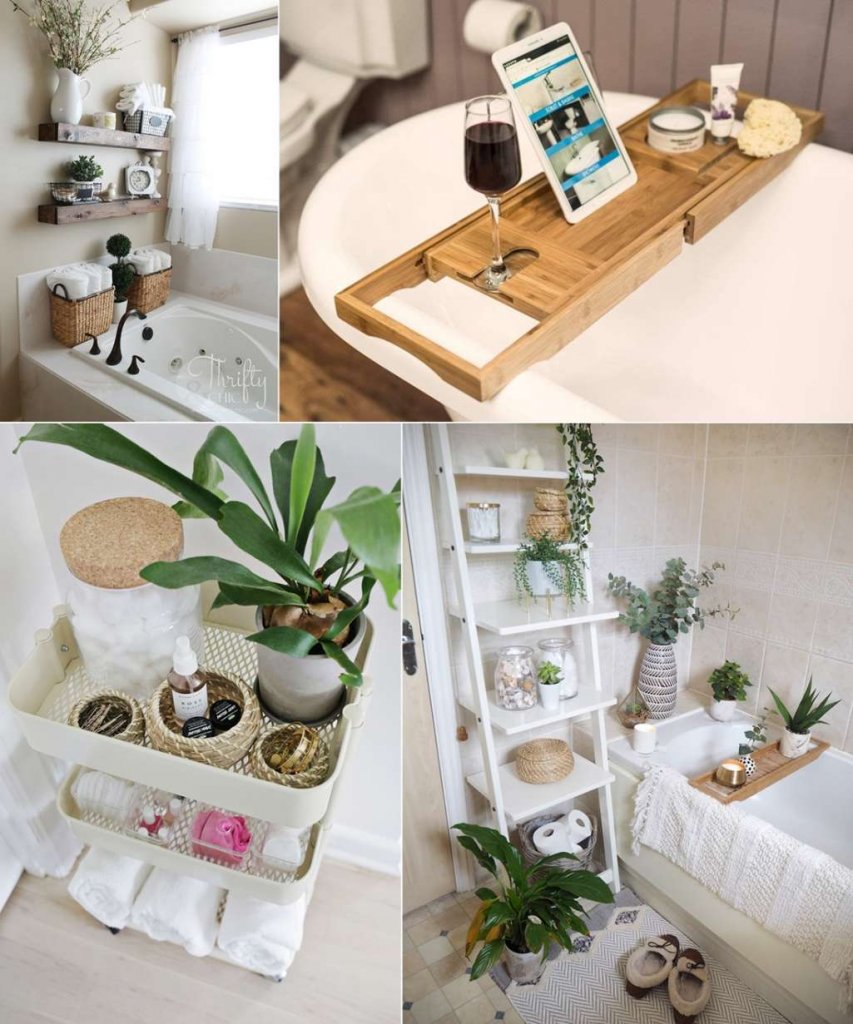 Storage by the bathtub is really important for the functionality of a bathroom. It also gives a neat and stylish look to your bathroom. So, here are some bathtub storage ideas.
A Ladder Shelf
Put a ladder-like vertical shelf next to the bathtub so that you will use less floor space while storing a lot more.
A Tiered Basket Tray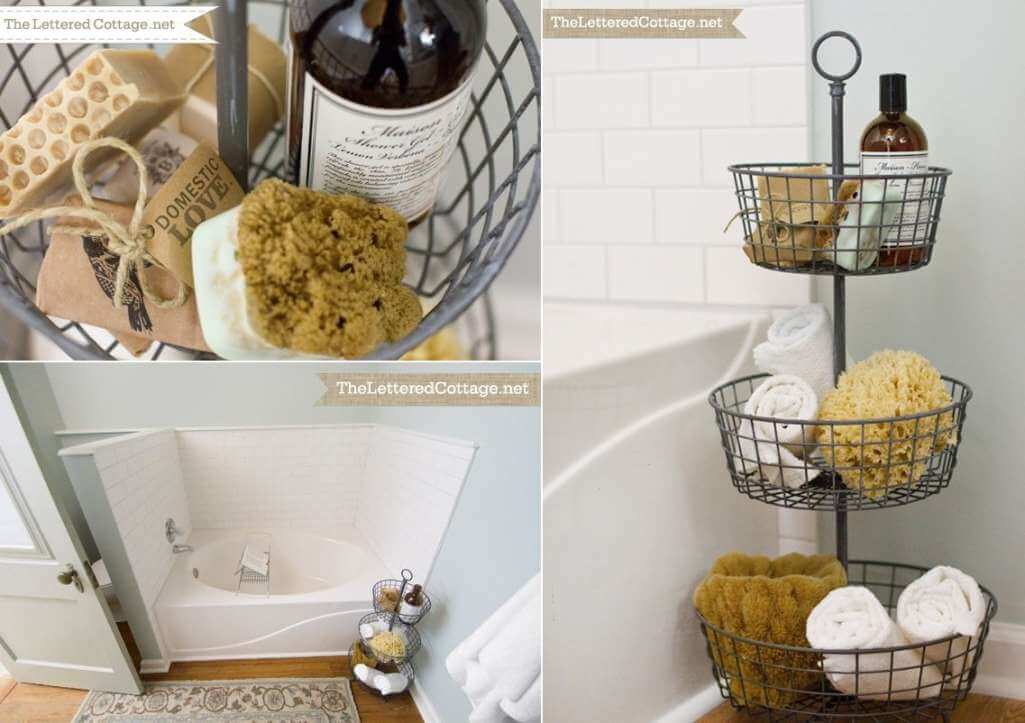 Put the clean towel rolls, soaps, loofahs, and other toiletries in an easy reach with a tiered metal basket tray beside the bathtub.
A Rolling Storage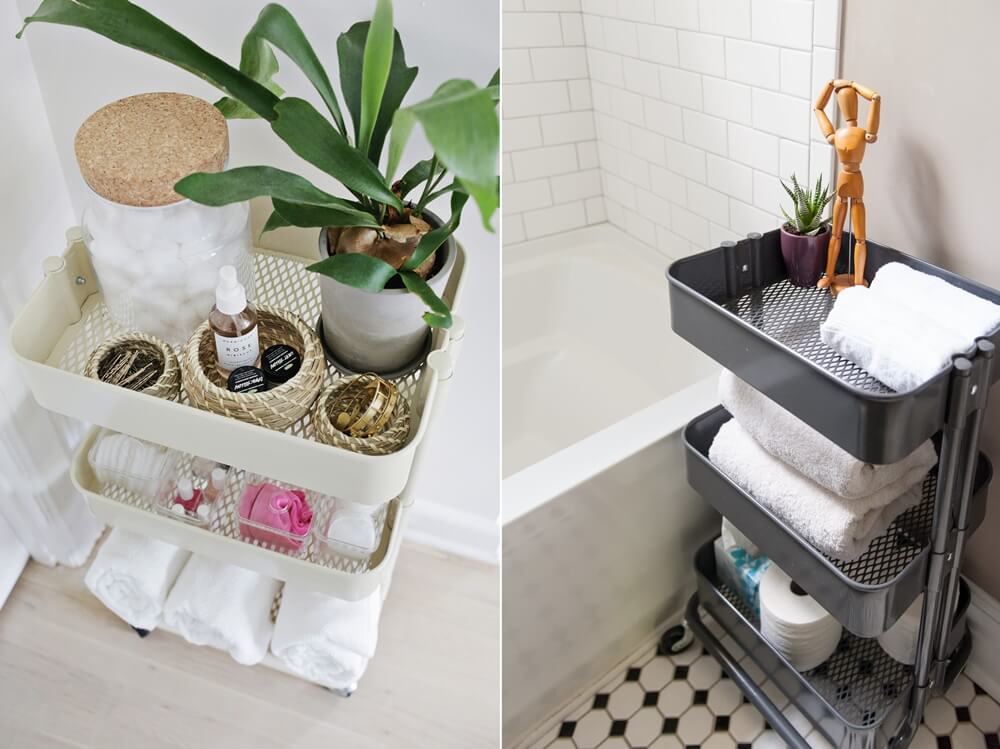 If you store all the bath essentials on a movable IKEA cart you can switch its place between the tub and the shower stall.
Floating Shelves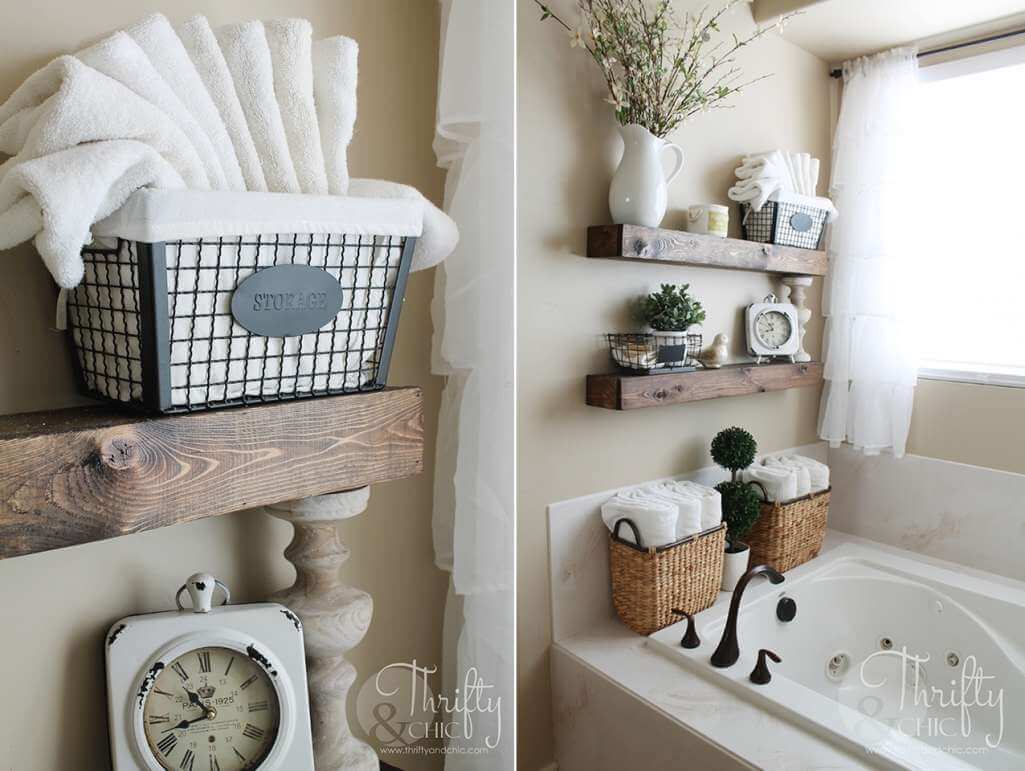 The wall above the bathtub usually goes to waste. So, use that space by fixing two to three floating shelves.
A Storage Caddy

Depending upon the size of your bathtub, you can either build or purchase a storage caddy.