Just like you take care of colours while designing rooms of your house, you should also design your bathroom in such colours that will make it look chic and cozy. For this reason we have brought for you a perfect retreat of colour palette that is aqua tones. Aqua tones include tranquil colours of light blue to sea green; every colour that comes in between. So have a look at these bathrooms that are designed in aqua hues…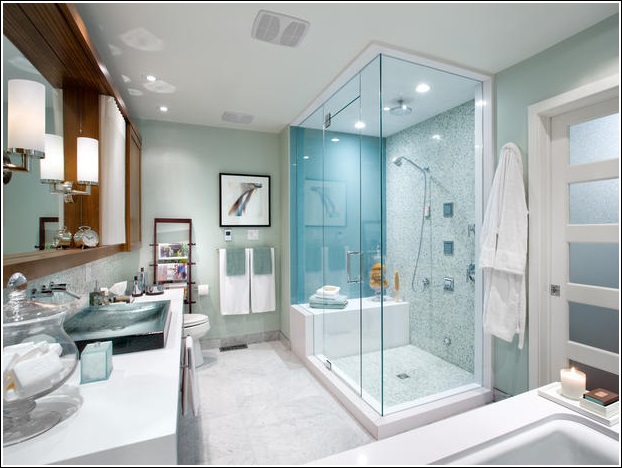 This bathroom is having its walls in pale greenish tone. The shower cubicle is having tiles in fresh sea blue colour. The whole ambiance is truly magical.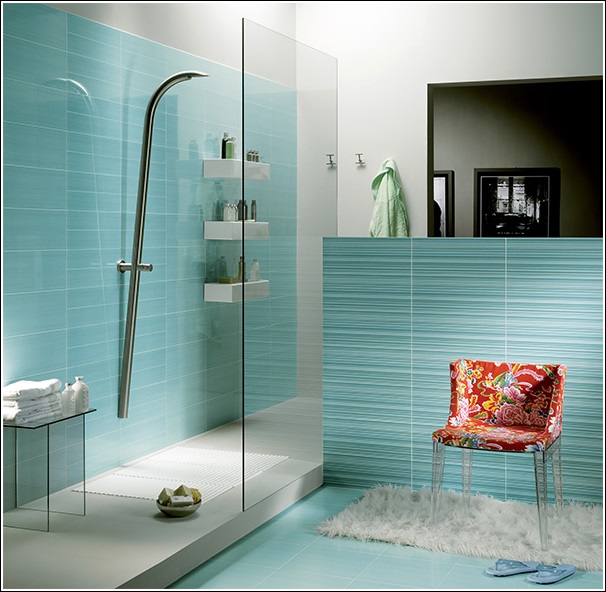 This bathroom is filled with the tranquility of light blue. The wall and the shower cubicle both are having blue tiles looking as fresh as water in the sea.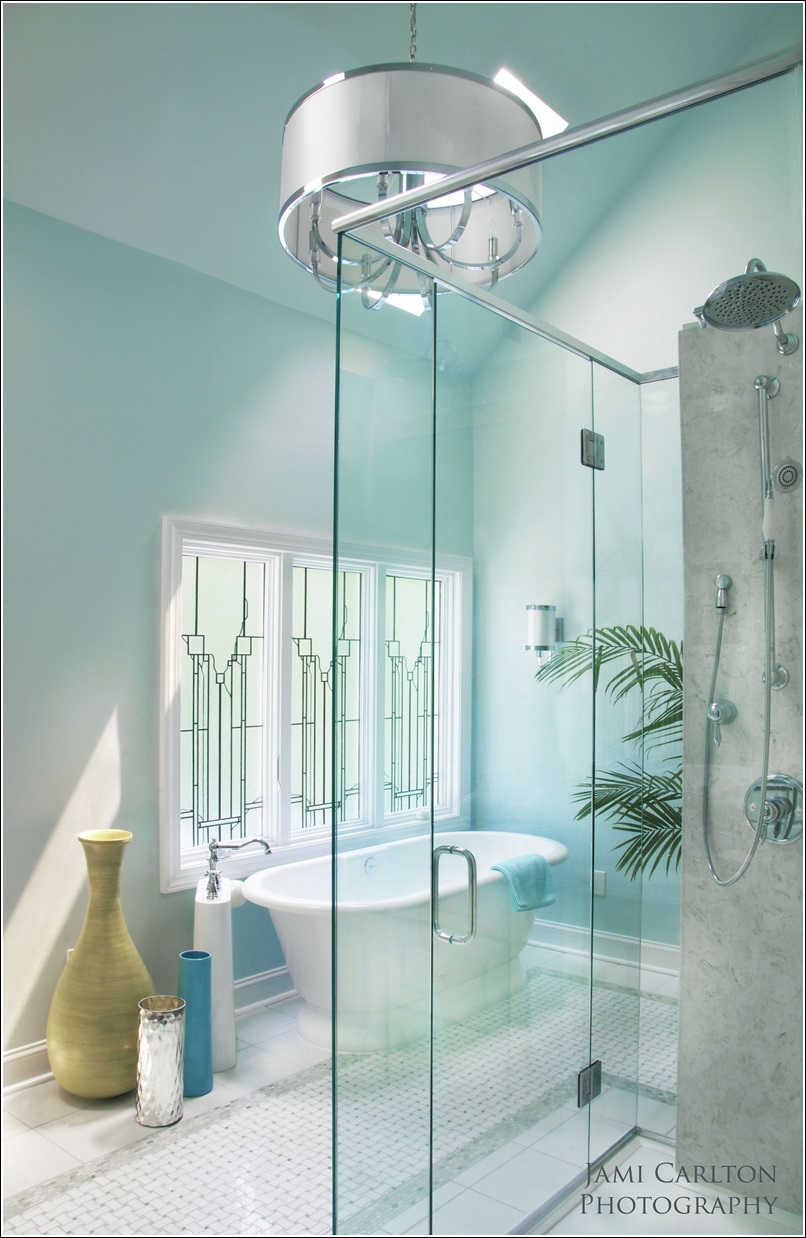 This one is another whimsical bathroom that is having light blue walls looking so refreshing. This bathroom will be so soothing to eyes specially in the summer season.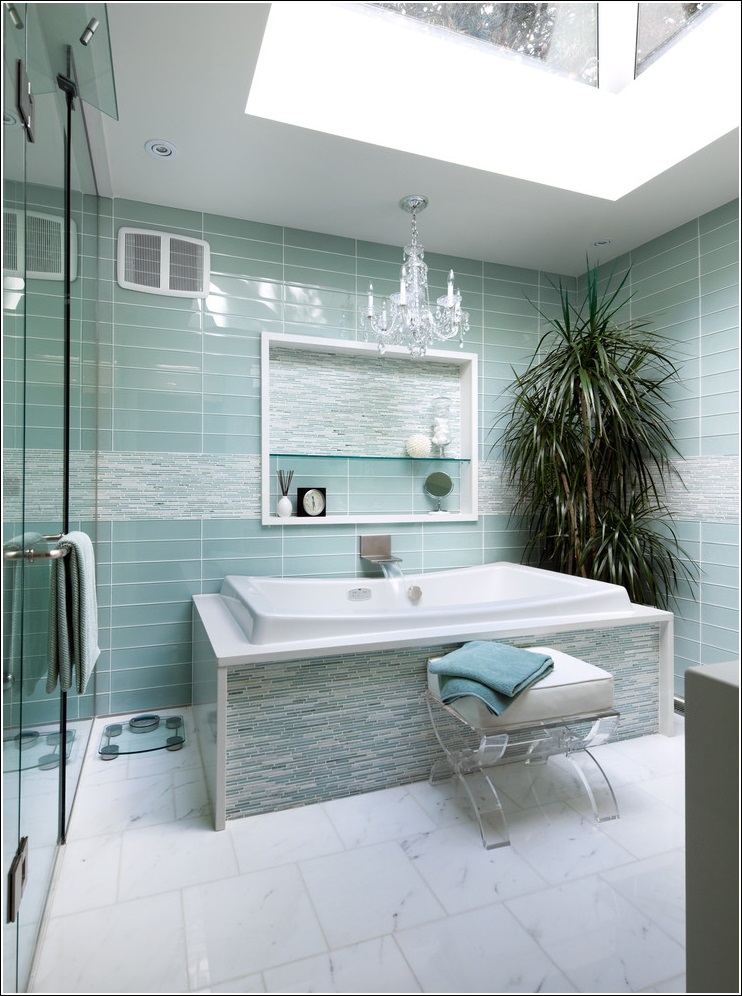 This bathroom has pale bluish green tiles that are awesomely blended with a greyish bathtub and a lush green plant. With this a skylight is a sublime addition.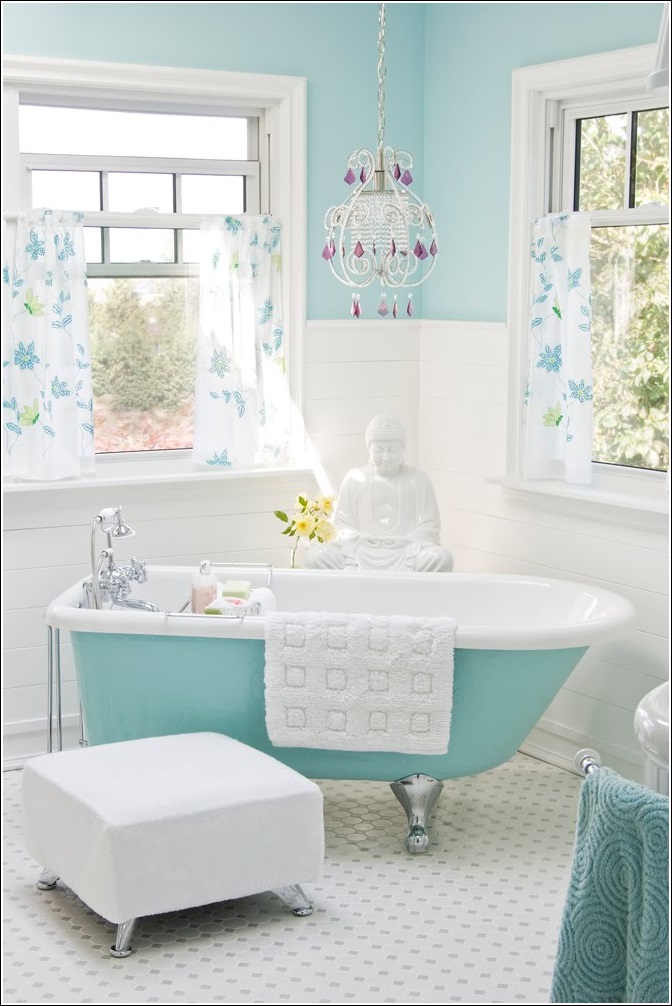 This bathroom is designed in aqua and white tones. The bath tub is in blue and half upper wall is also blue. Bath time will be fun time in this bathroom.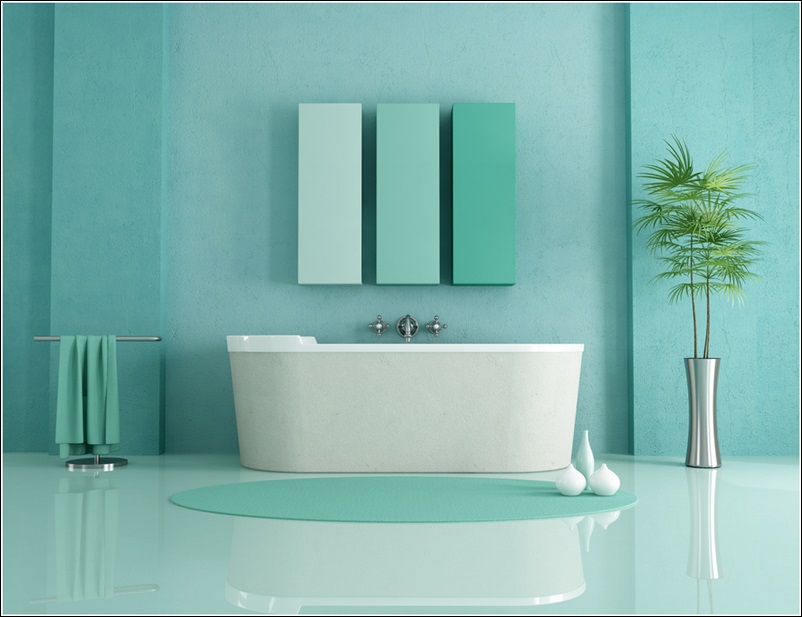 This bathroom is having sea green tones. The wall is is one colour added panels in ombre sea green. With this the silver planter and shower stand are looking fabulous.

This one is another great looking bathroom with two tones of pale sea green and light blue combined forming an enchanted bath area.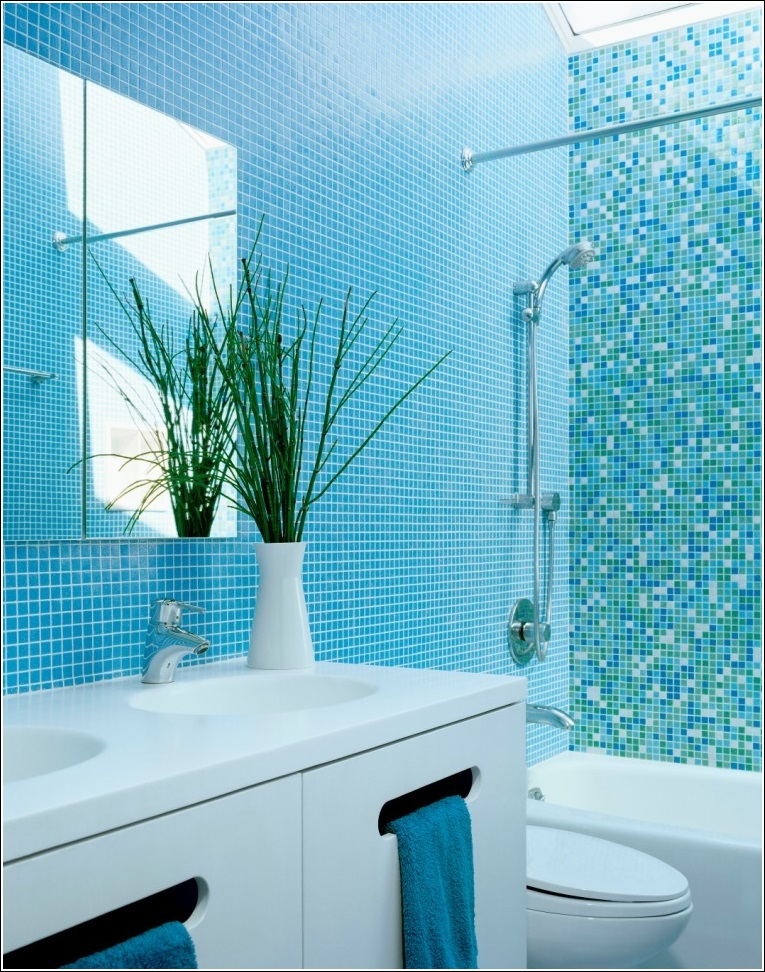 This bathroom is a total aqua world that is designed with aqua coloured tiles as if splashed up with tranquility. With this a white vase with a green plant is all that was required.
So, if you are about to design or renovate your bathroom, aqua inspiration can be worth trying.