Just like it is important to decorate a child's room, it is also necessary to give attention to their bathroom. Kids always love some fun in their life and if you decorate their bathroom their way, they will be very happy to have it. If you are planning to do so , then here are some bathrooms that are specially designed for little fellows…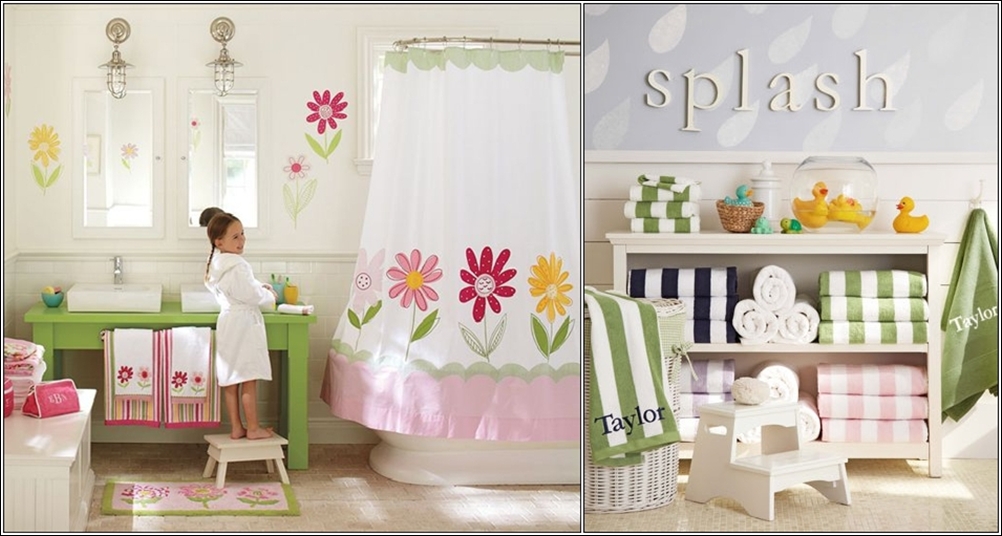 Via: potterybarnkids
1. Pottery Barn Kids
The first bathroom is for little girls who love the fantasy of flowers. Flowers can be seen everywhere like the floral shower curtain, floral rug and towels and even motifs of flowers on the wall. The second picture is for you to get an idea that you can also add style to a bathroom through bright colored accessories such as towels and also letters on the wall or even rubber duckies.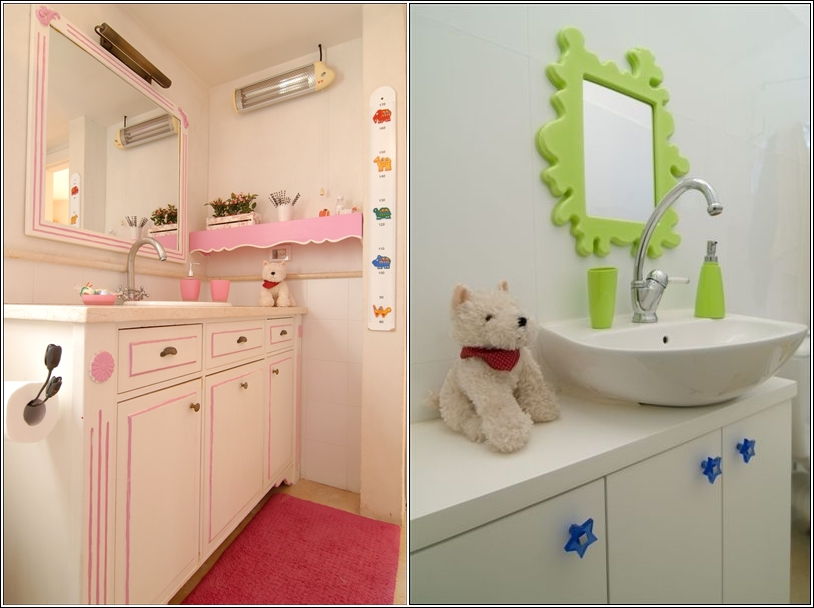 Via: batimstudio
2. BATIM
The first picture shows an idea for a girl's bathroom that is having a contrast of white and pink, the contrast that every little girl simply adores. This second bathroom is for little boys with a colour combo of green,blue and white in the form of a green splash silhouette mirror and accessories, blue star shaped vanity handles contrasted with white wall and fixtures.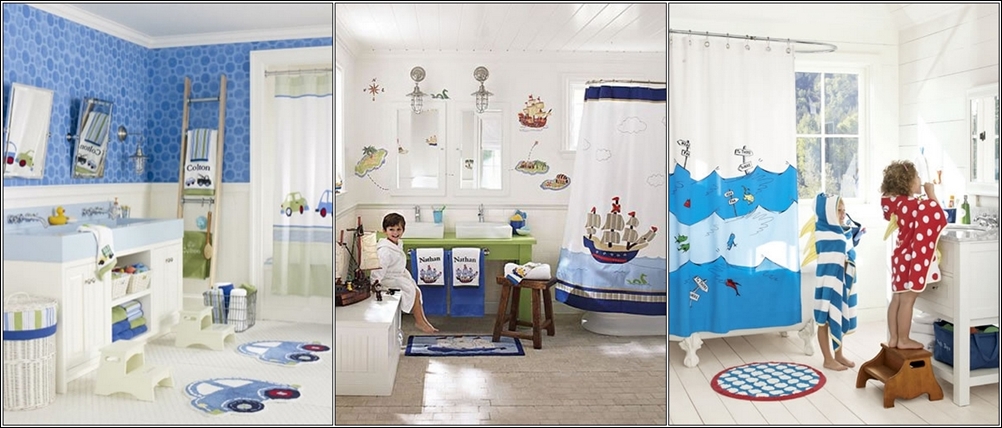 Via: potterybarnkids
3. Pottery Barn Kids
These three bathrooms are specially designed for little boys who love cars and ships. You can add these themes through the use of printed shower curtains , towels and rugs.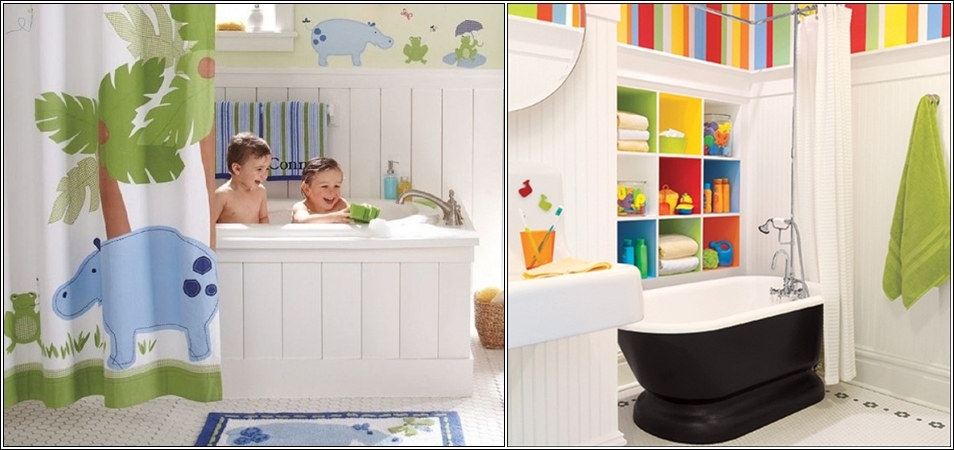 Via: freshome
4. Freshome
The first picture shows a bathroom that is having cute and funny hippos all around on the curtains, rug and wall. The second picture shows a bathroom with a blend of a lot of funky colours that are contrasted with a black bathtub. Now that's a great idea, isn't it?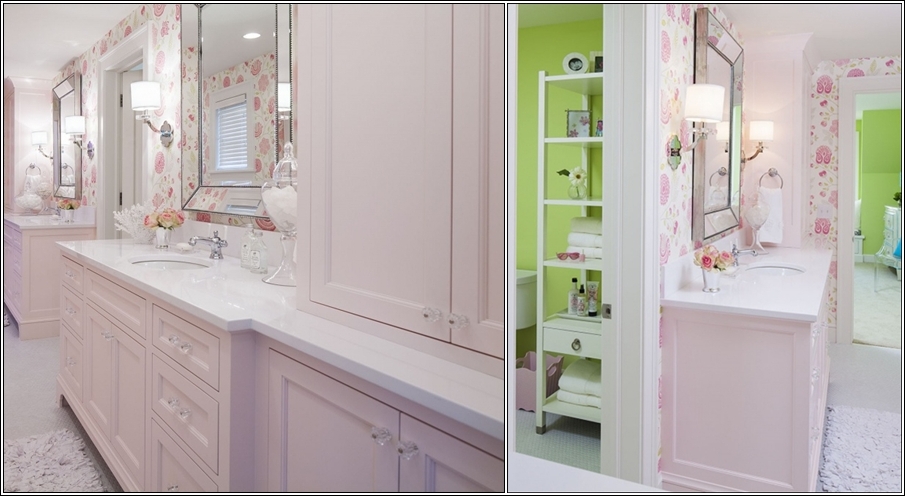 Via: oharainteriors
5. Martha O'hara Interiors
This bathroom is pastel pink is designed for little girls and is added pops of apple green colour.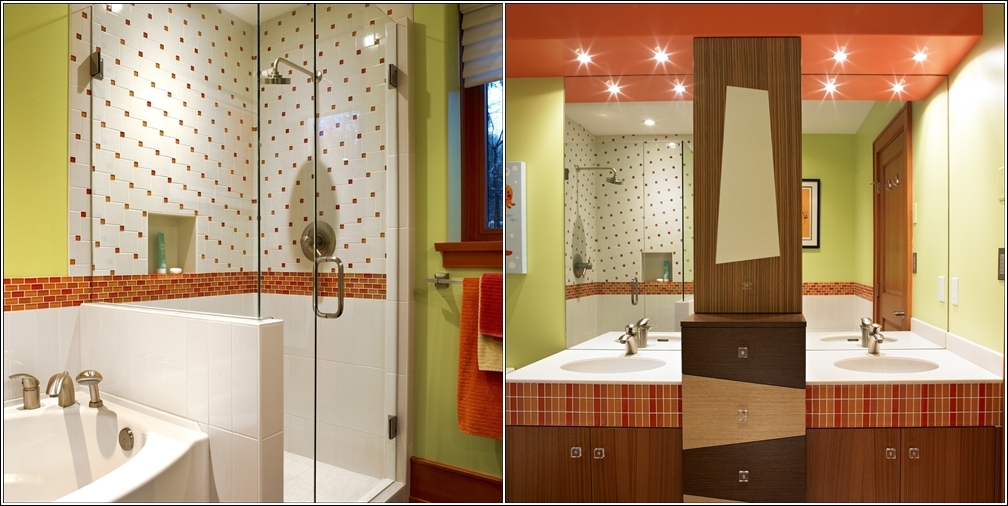 Via: theskyisthelimitdesign
6. The Sky is the Limit Design
This bathroom is done in vibrant hues of orange, green and brown and will be loved by kids. With these hues the designer has made use of white as well.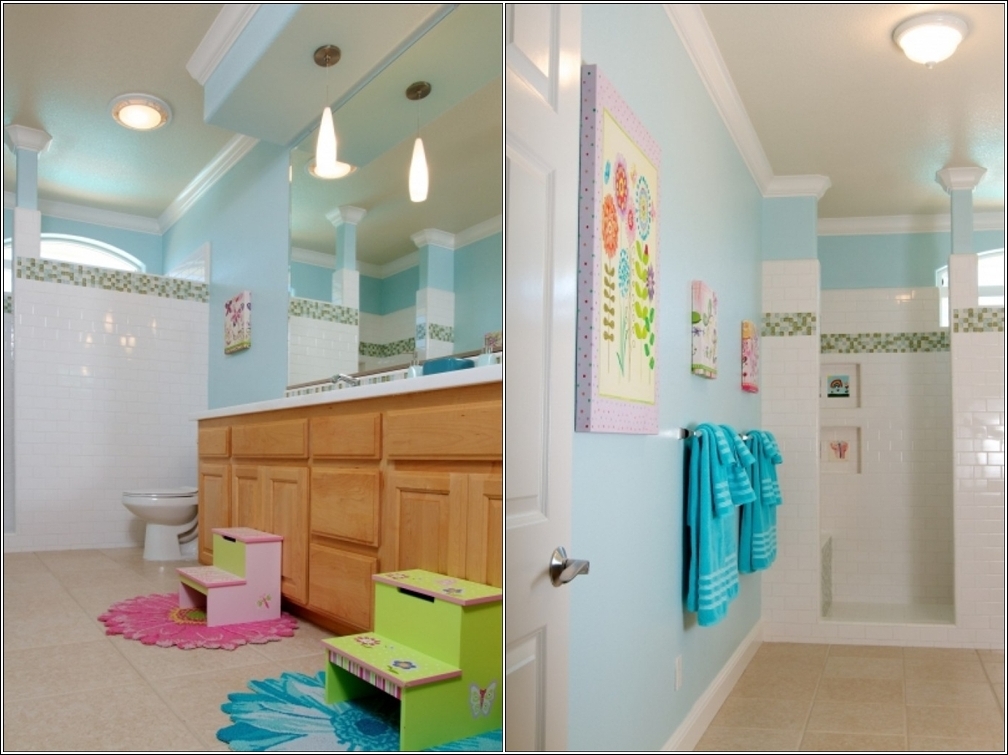 Via: kerriekelly
7. KERRIE KELLY DESIGN LAB
This bathroom is done in pastel blue and is added pops of pink , green and orange that are looking gorgeous with the light colour of the bathroom.