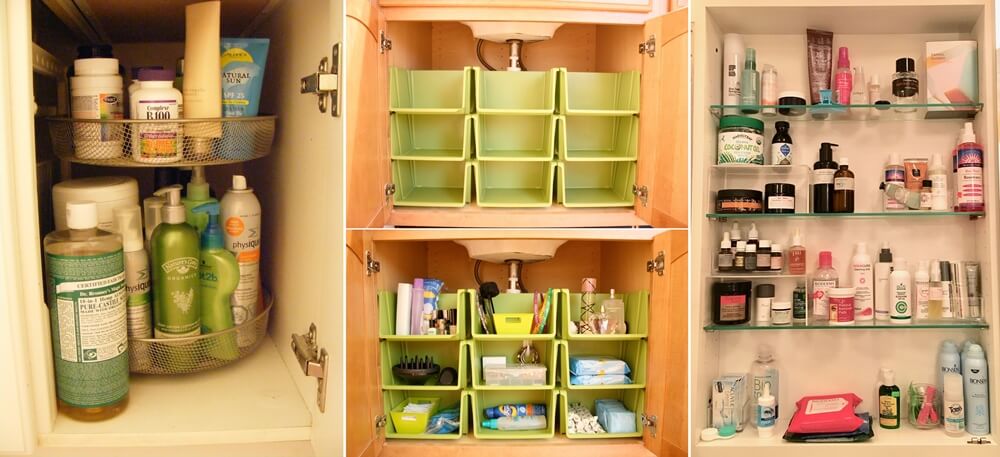 Organized bathroom cabinets ensure you have everything in an easy reach. You will be able to use all the products too. Which otherwise can go to waste upon expiry. Here are some bathroom cabinet organization ideas.
Shelf Risers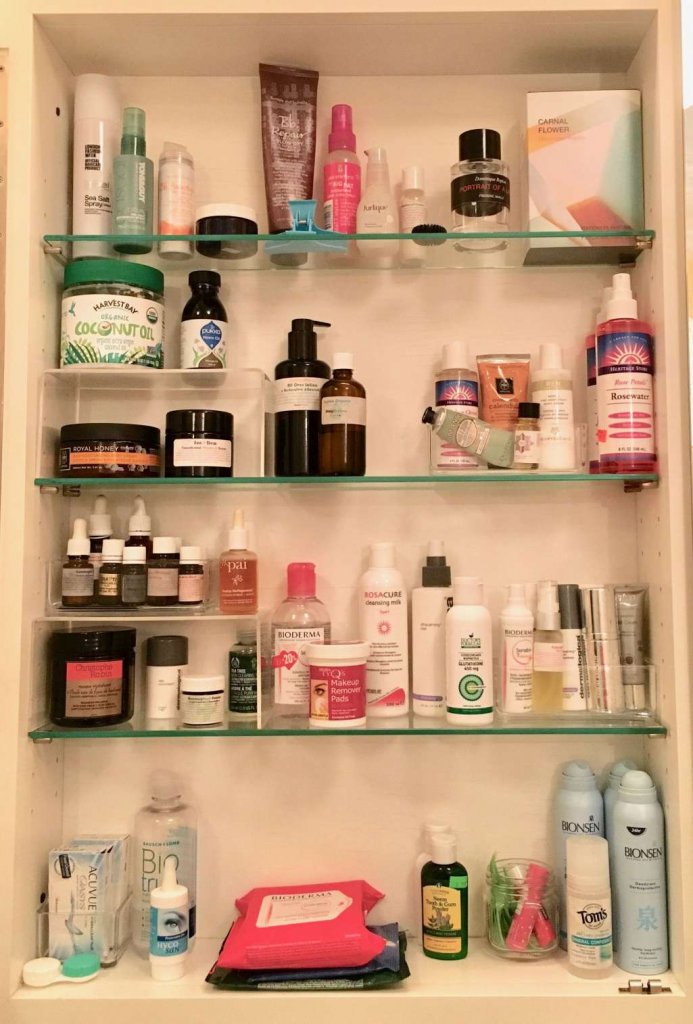 Sometimes there are lots of small bottles in a bathroom medicine cabinet. And they can take more space. This results in wastage of vertical room in the cabinet. So, use shelf risers and maximize the available space.
Clear Bins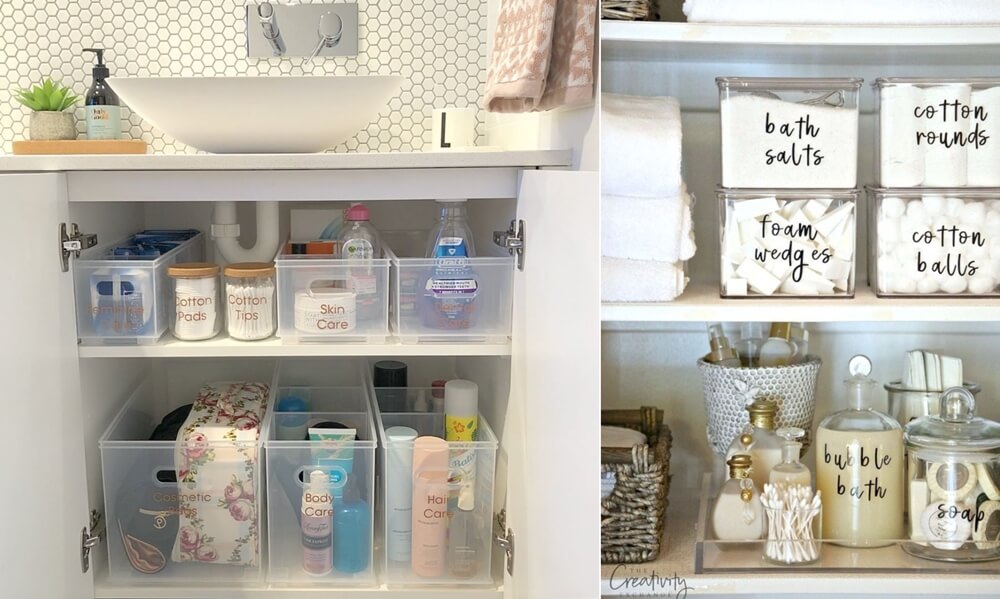 Store in clear plastic bins. Label them if necessary. This way you won't have to create a mess to take the desired thing out. Just a weekly cleanup would be enough to maintain order.
Magnetic Storage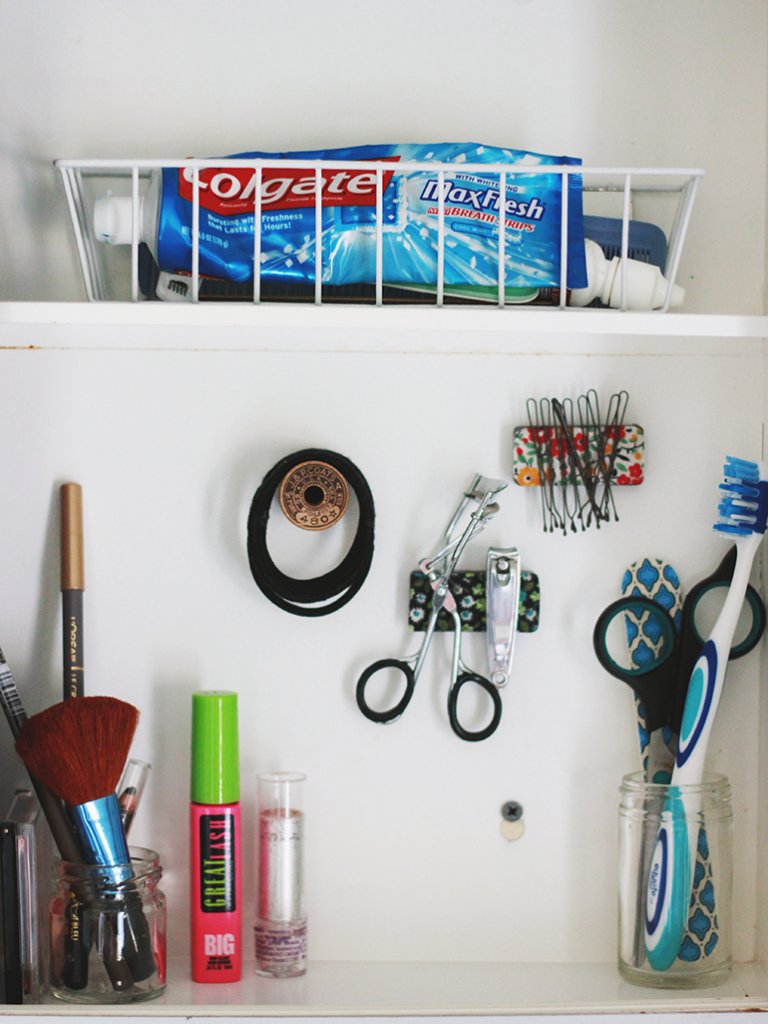 Fix a magnetic board at the back of the cabinet. And glue small magnets to your products. You can also fix magnetic strips for small items such as bobby bins, nail clippers and other tools.
Cabinet Door Storage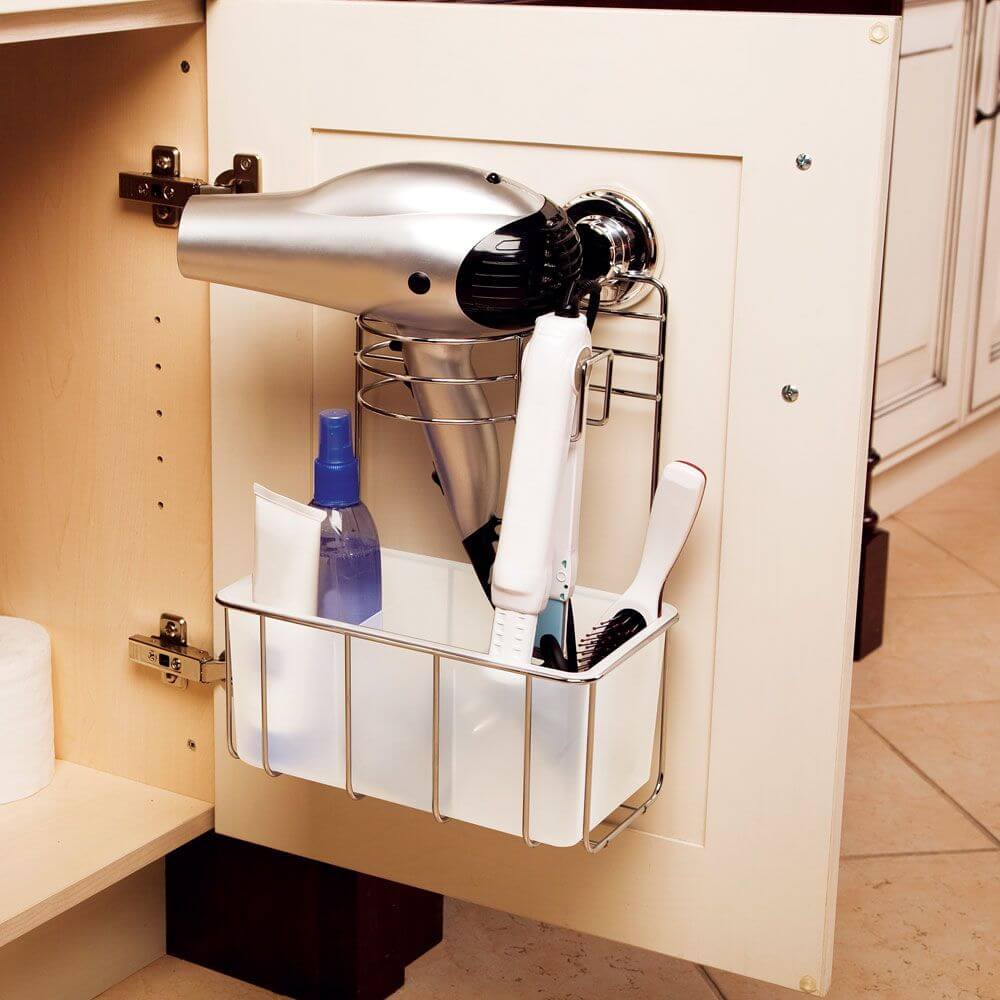 If you run out of shelf space then no worries. Claim the space behind the cabinet door.
Bathroom mirror cabinets are also a great way to maximize space, see here for more ideas. 
A Two Tier Spinning Shelf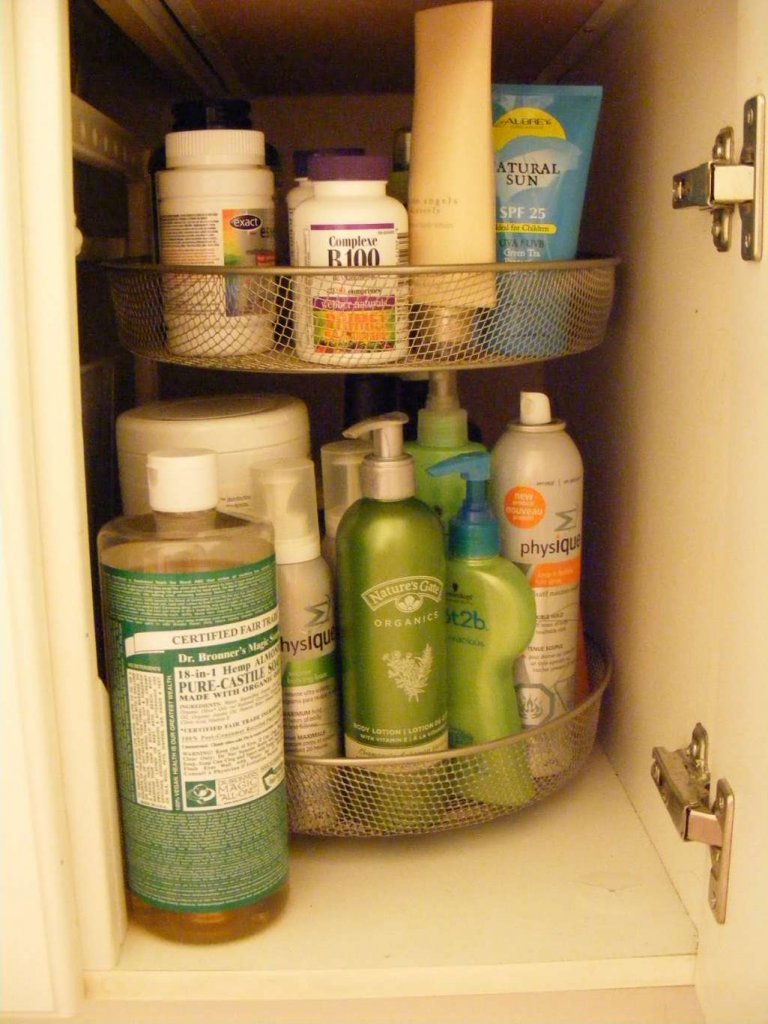 This will make sure no tumbling products while you try to get something from the back of the cabinet.
Stackable Plastic Bins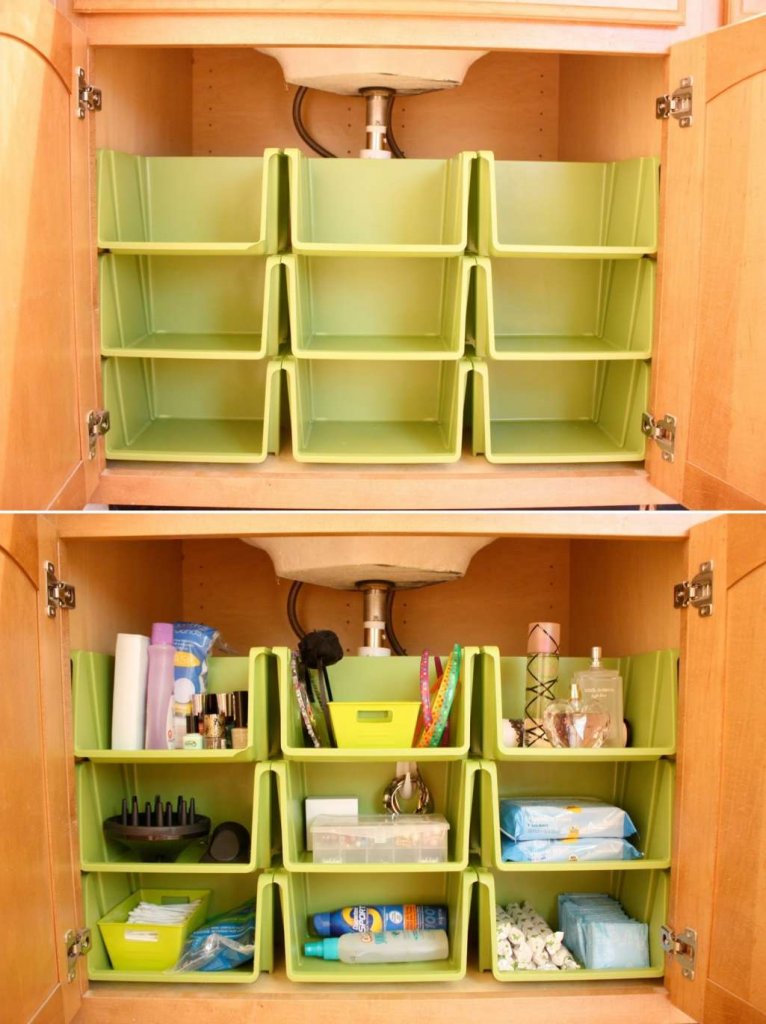 Store more with stackable bins. Use as less or as many as you need. You can always add more later on when the need arises.
Personalized Bins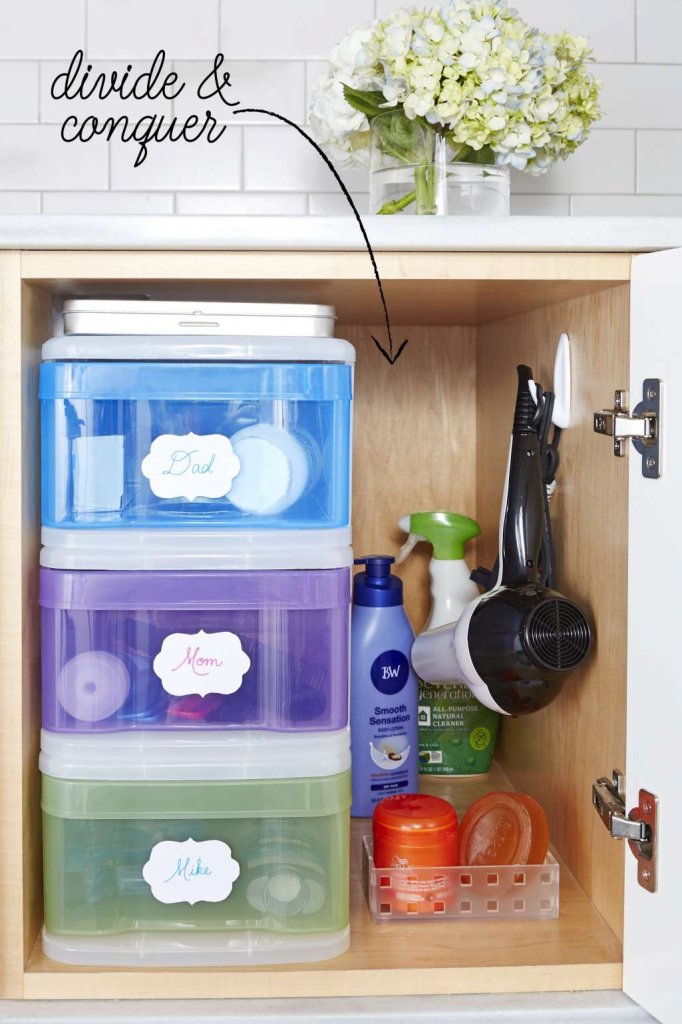 Assign each family member their own bin.
Rolled Towels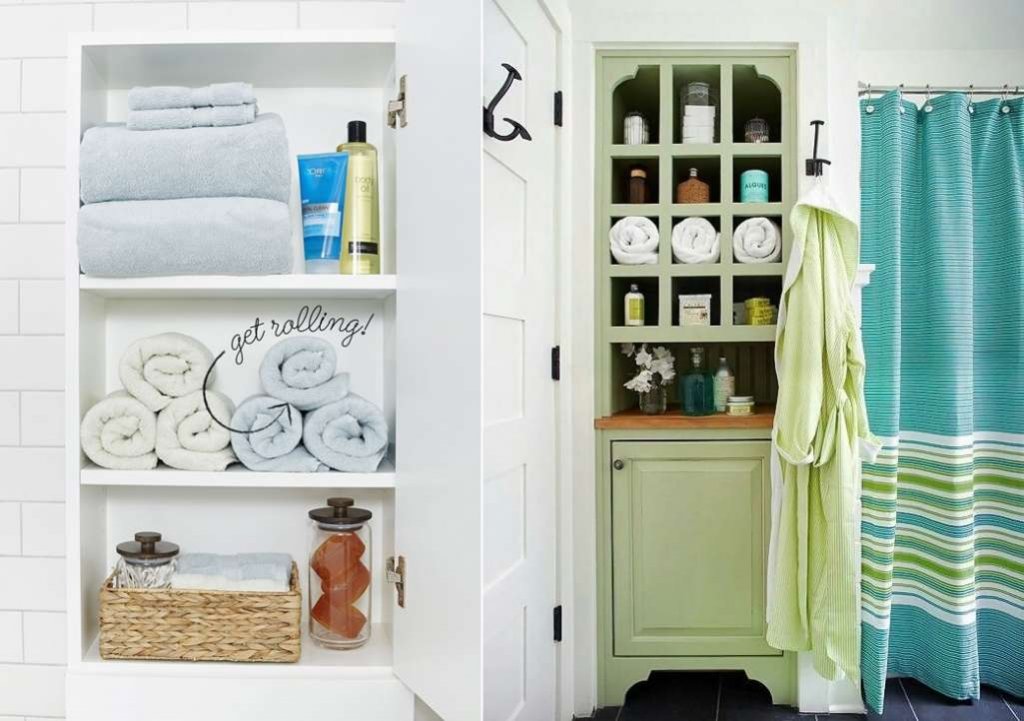 Rolled towels takes far less space compared to folded ones.
Pull-Out Shelves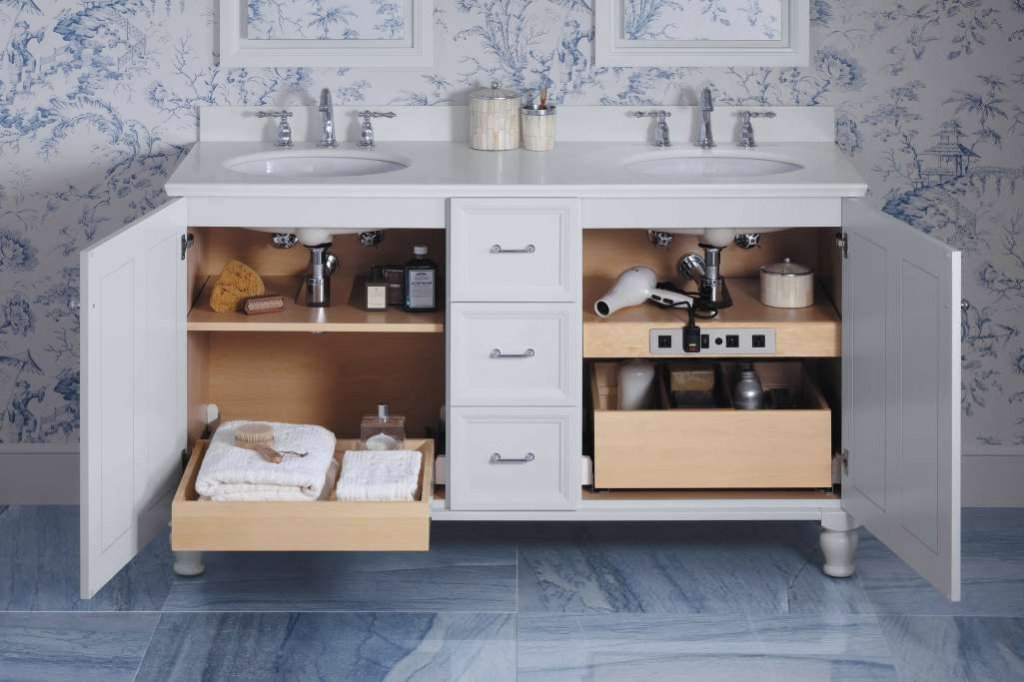 Install pull-out shelves to make the most of your cabinets.
A Built-in Hamper