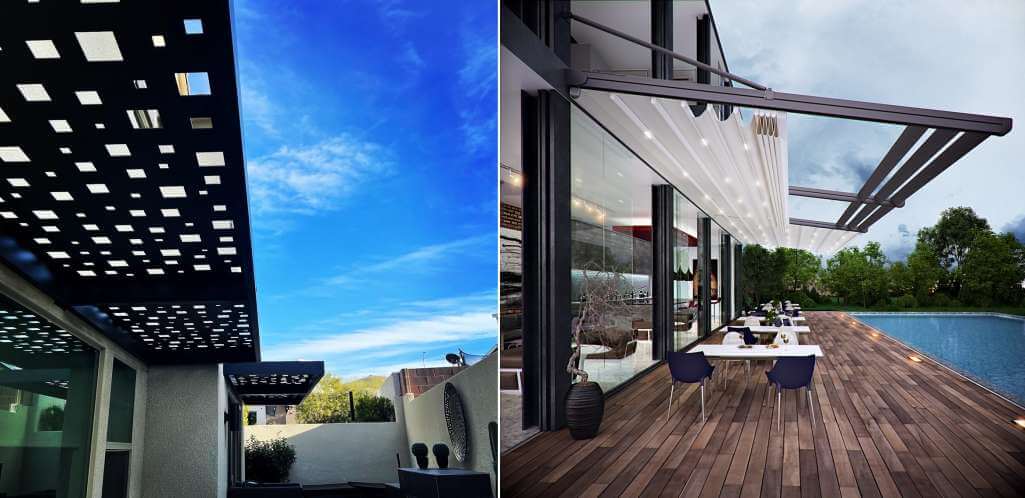 A patio awning is a must-have when it comes to boosting the functionality of the space. Sometimes you can't enjoy your outdoor area due to changing weather and a lack of shade. There are many types of awnings. Depending upon your choice, you can get fixed, mechanical, or fabric awnings. You might be wondering if there are any retractable awnings near me.? Here are some ideas.
1. A Glass Front Door Awning With A Wrought Iron Frame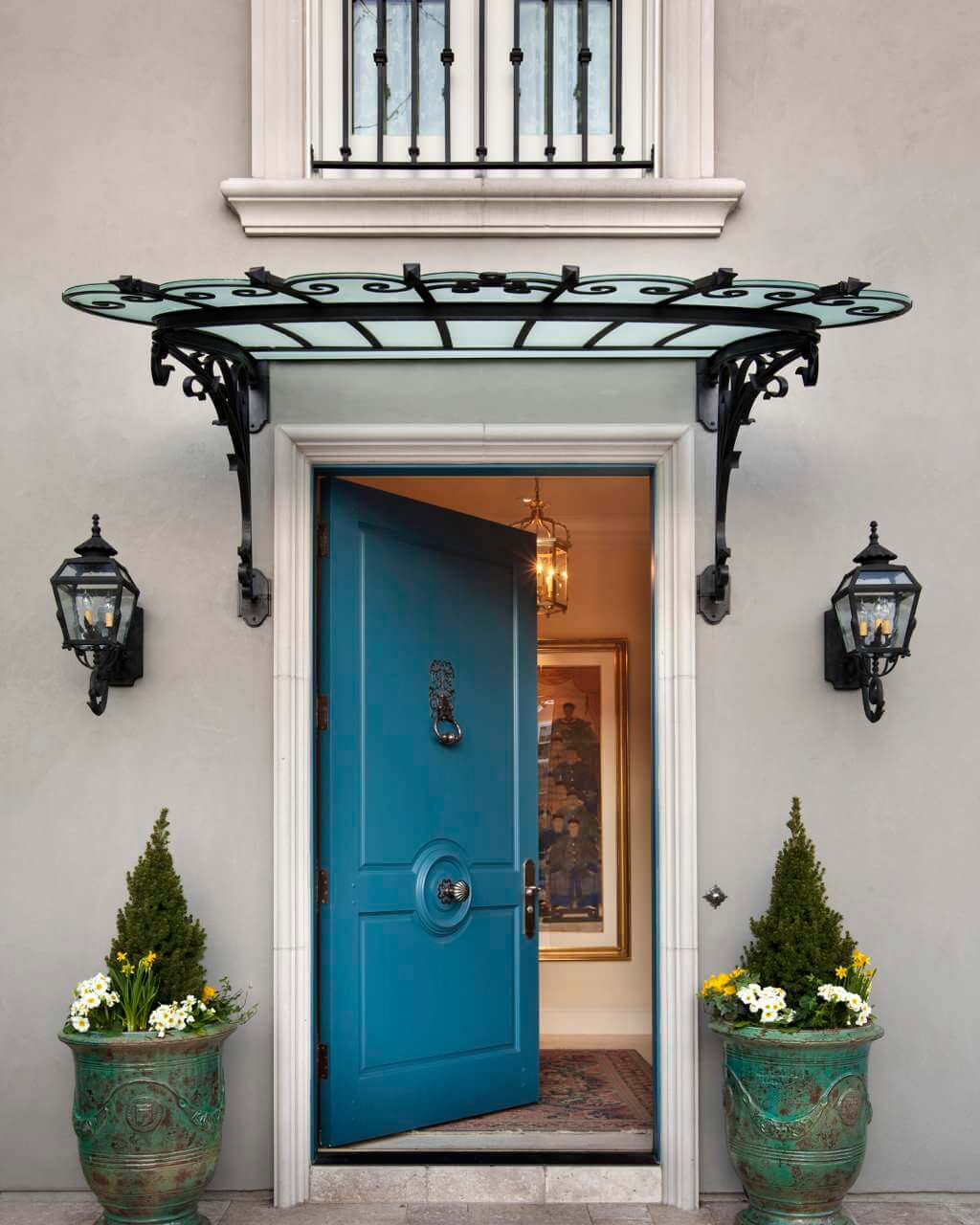 If you are looking to increase the curb appeal of your home front, then get a wrought iron frame and suspend a glass awning frame over it.
2. Canvas Patio Awning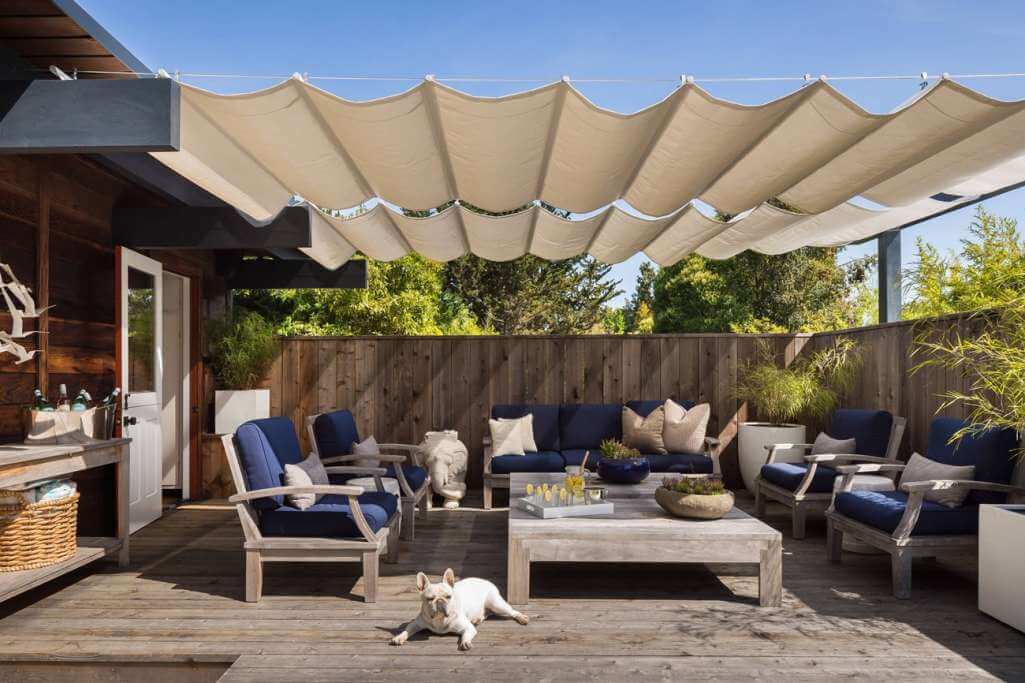 This type of awning can be suspended over a cord line. You can fold it or spread it out, depending upon your requirement.
3. A Pergola Awning With a Shade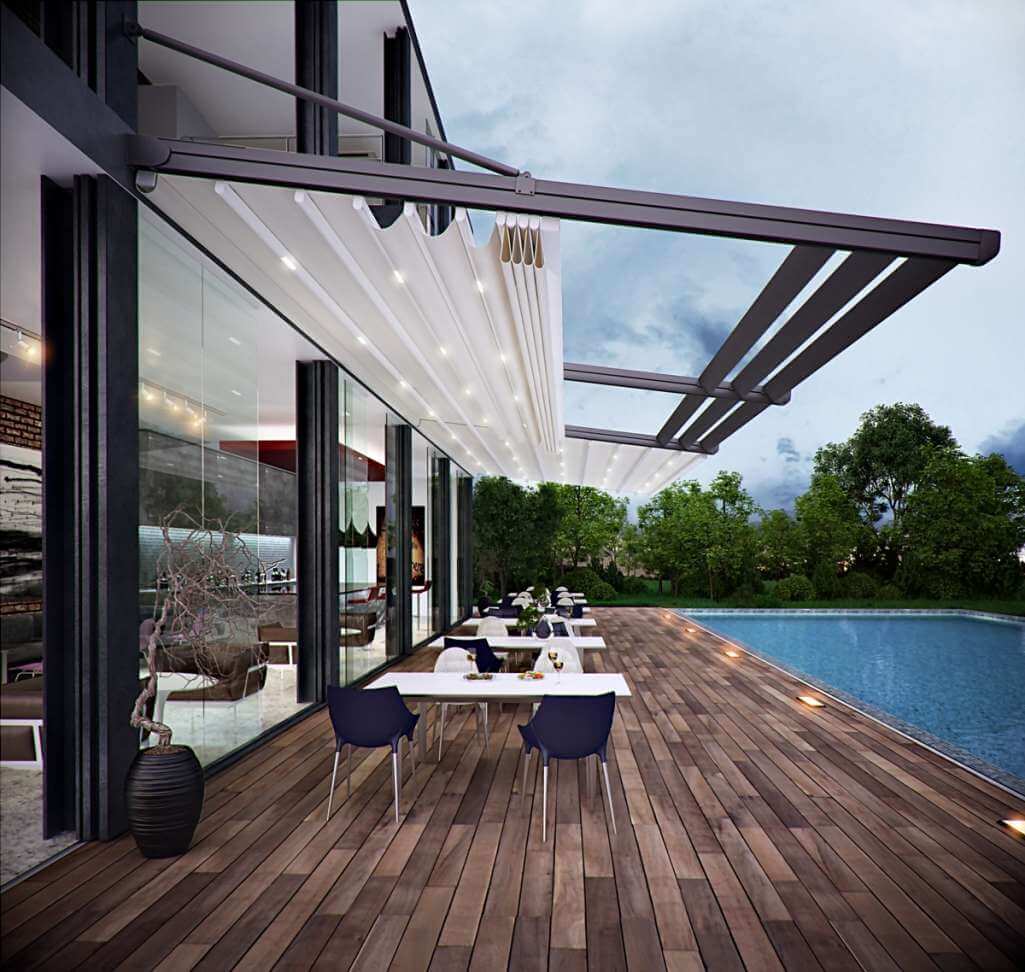 You can also install a retractable pergola. Such pergola frame can give you an option to use the material of your choice in its frame.
4. Shade Sail Awning For Outdoor Dining Area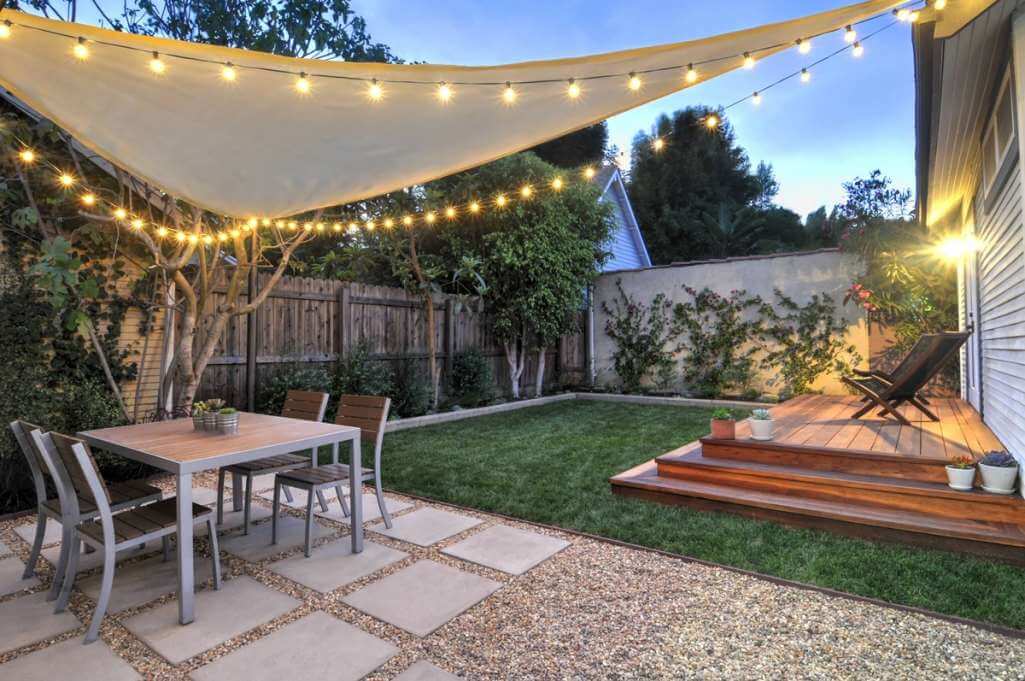 Want to have a fun look? Hang a shade sail and amp up its glam with some string lights. It's easy enough for you to do it on your own.
5. Wire Mesh Awning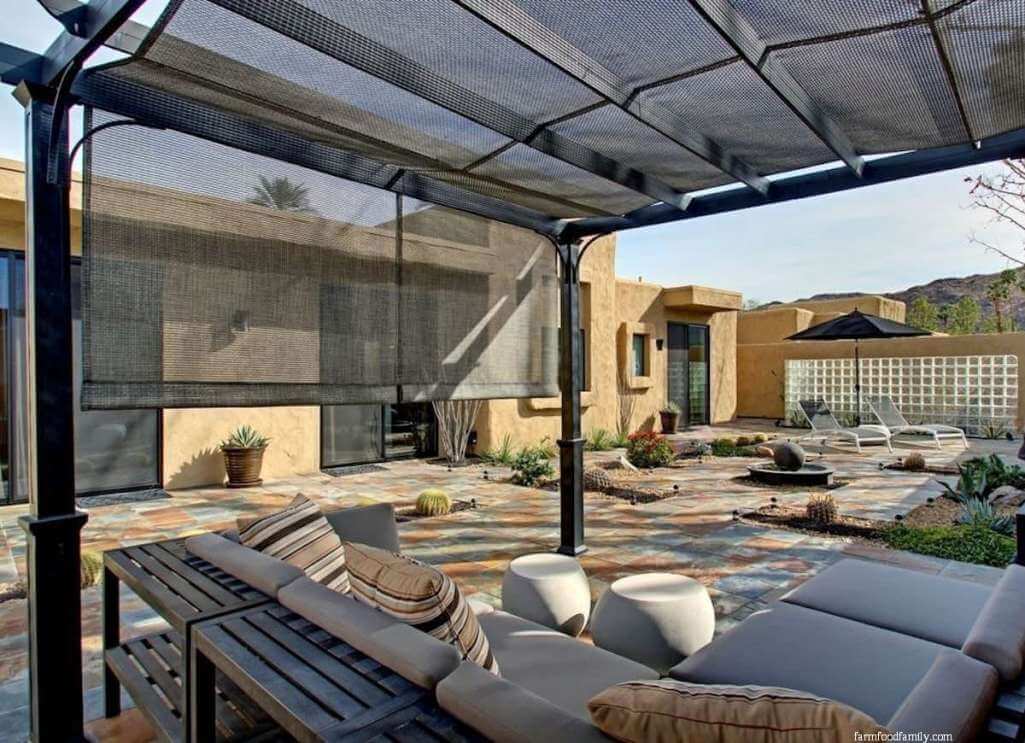 Wire mesh awning is a durable option. Moreover, if you still want to receive some sunlight, and rain is not an issue, this material is perfect for you.
6. Retractable Patio Awning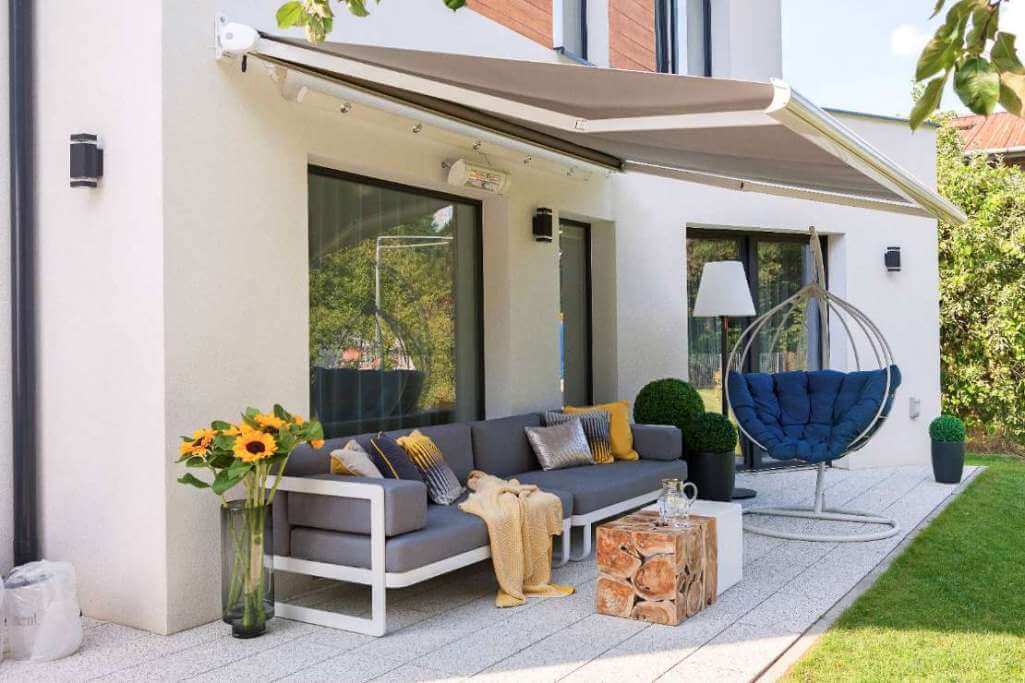 This is a classic style. You just have to retract the frame and the fabric within it will fold itself. So, this option is quite hassle-free.
7. Polycarbonate Awning Panel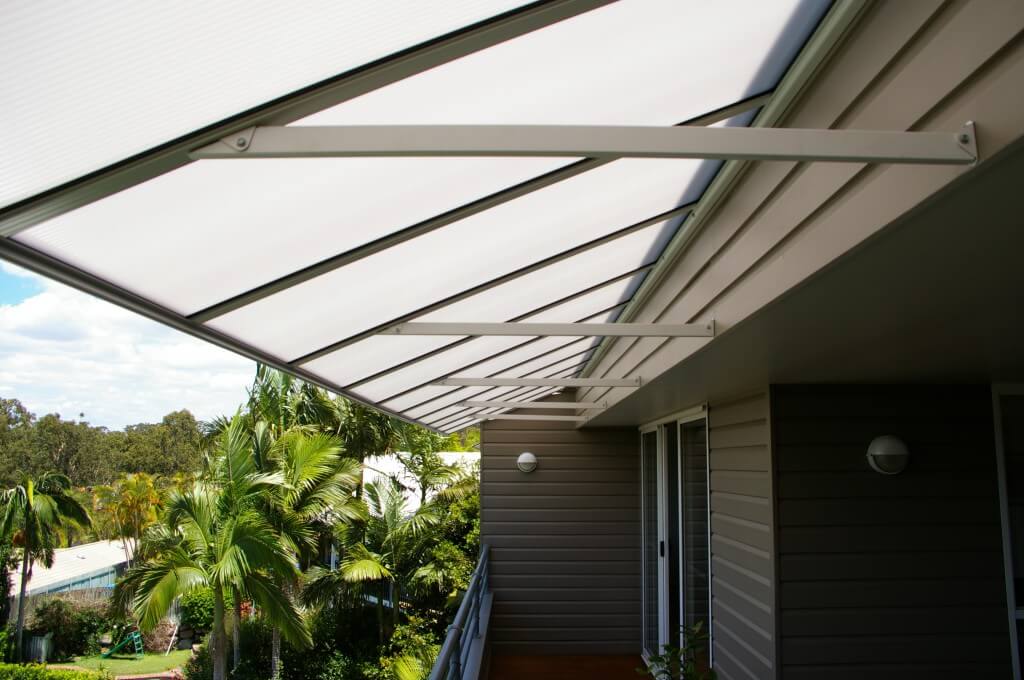 If you want to install the awning in a curved shape, then a polycarbonate panel is ideal. It bends easily without posing any installment challenges.
8. Aluminum Awning

If you want a design of your choice for a fixed awning, you can get it created with aluminum.
9. Striped Bistro Style Awning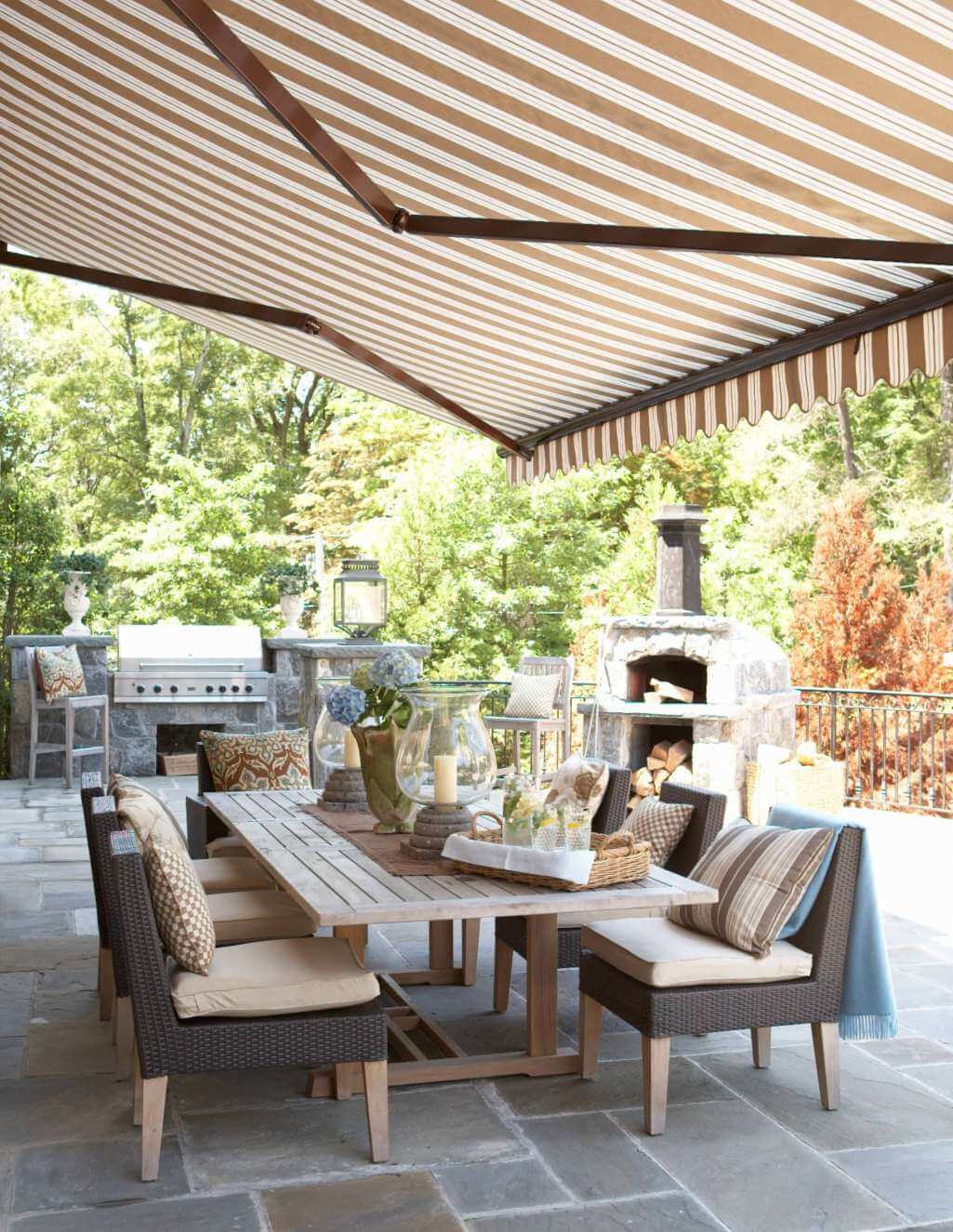 When we think of an awning, the first picture comes to mind is none other than the timeless striped bistro style. It has a fun look and can blend well with any type of architecture.
10. Shutter Style Awning For Windows And Doors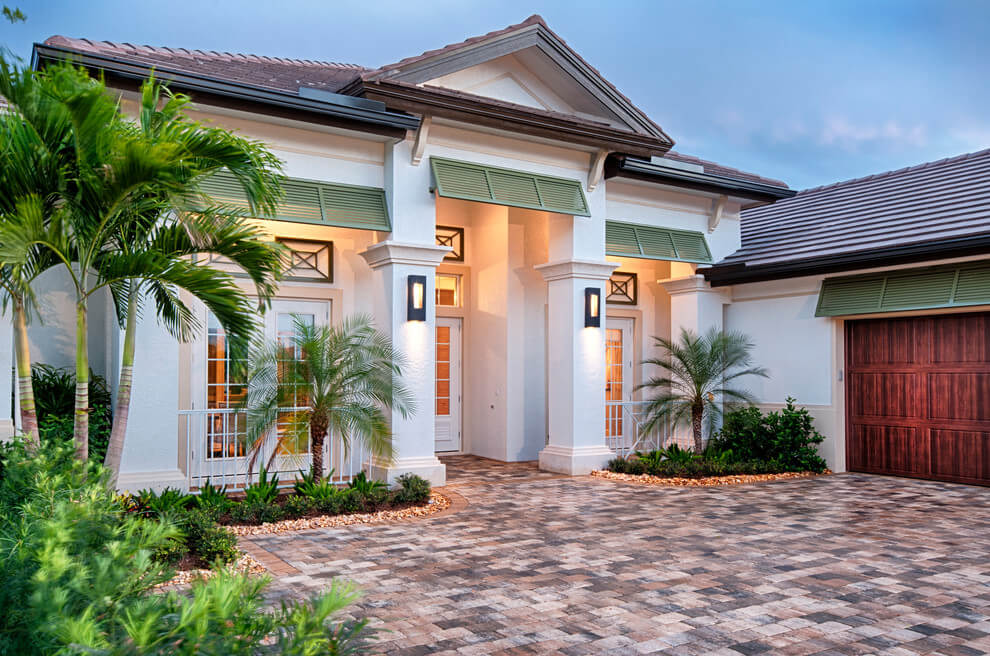 For an aesthetic look where functionality is not much of a concern, you can install painted shutter style awnings over the windows, the front door, and the porch.