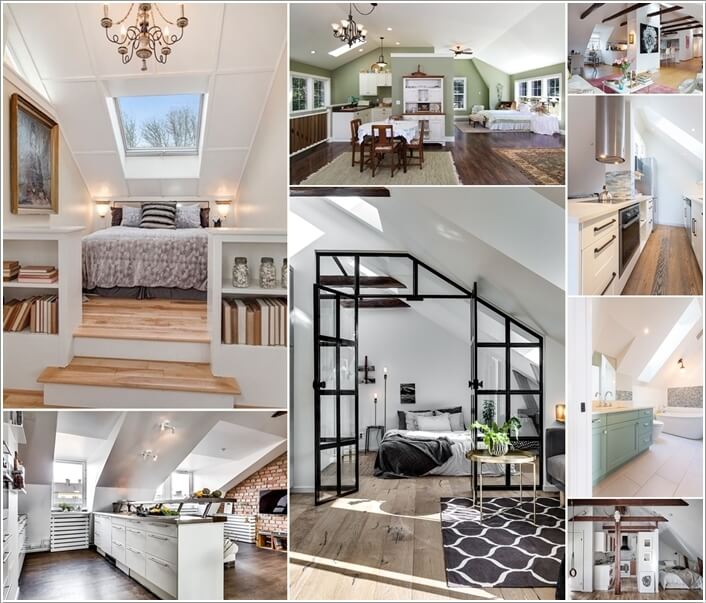 If you are about to move to an attic apartment and you think there are very less chances to decorate it effectively then you have landed at the right place. An attic can prove to be a jewel of space if designed cleverly. And for those who are getting an attic constructed Solstro has really amazing window designs. So, take a look at some inspiring attic apartment designs:
1. An Attic Apartment with Spaces Marked with Color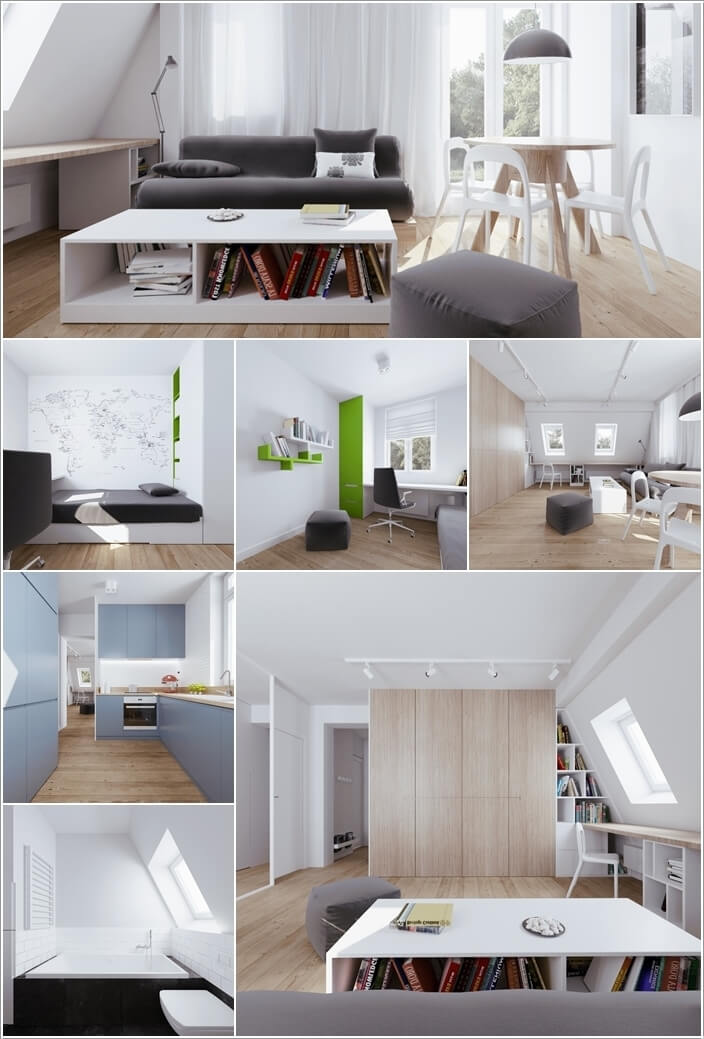 This apartment inside an attic follows a minimalist approach. Along with that different areas such as kitchen, home office, living room and bathroom are defined and elaborated with the use of solid colors. In this way the apartment doesn't feel monotonous and boring.
2. An Apartment with an Industrial Glass Wall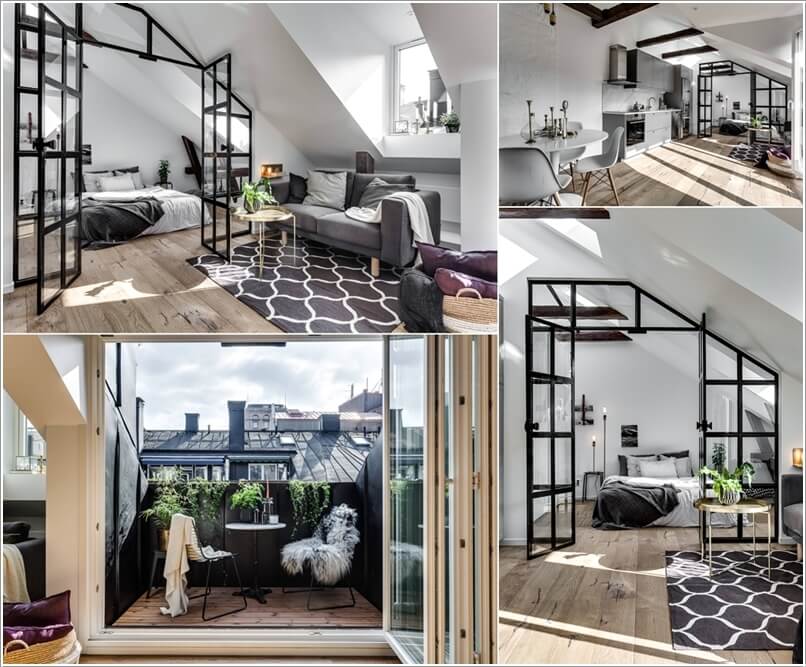 This apartment has an industrial style glass wall that divides the bedroom from the rest of the apartment. Moreover, the balcony has a little seating nook.
3. An Artistic and Colorful Stockholm Attic Apartment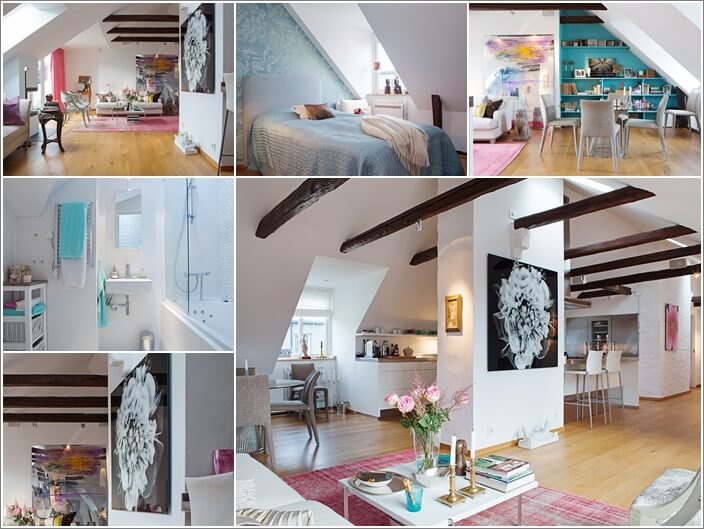 This apartment has a cheerful design as it employs artistic details with complementing colors that accent the white walls and the wooden beams pretty well.
4. An Apartment with a White Interior and Pops of Pastels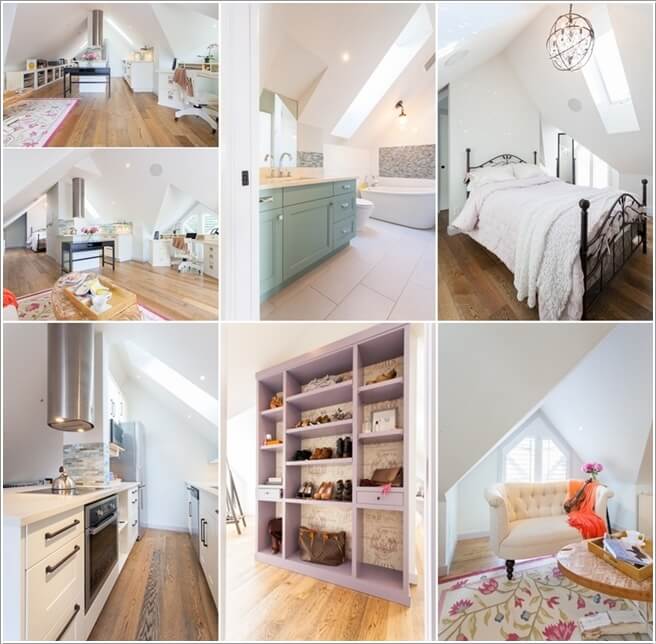 This apartment has lots of white in it and to create a balance pastel colors are used in different areas so that it gives out energetic and positive vibes in a subtle way.
5. An Apartment in a Traditional Design with Soothing Green Walls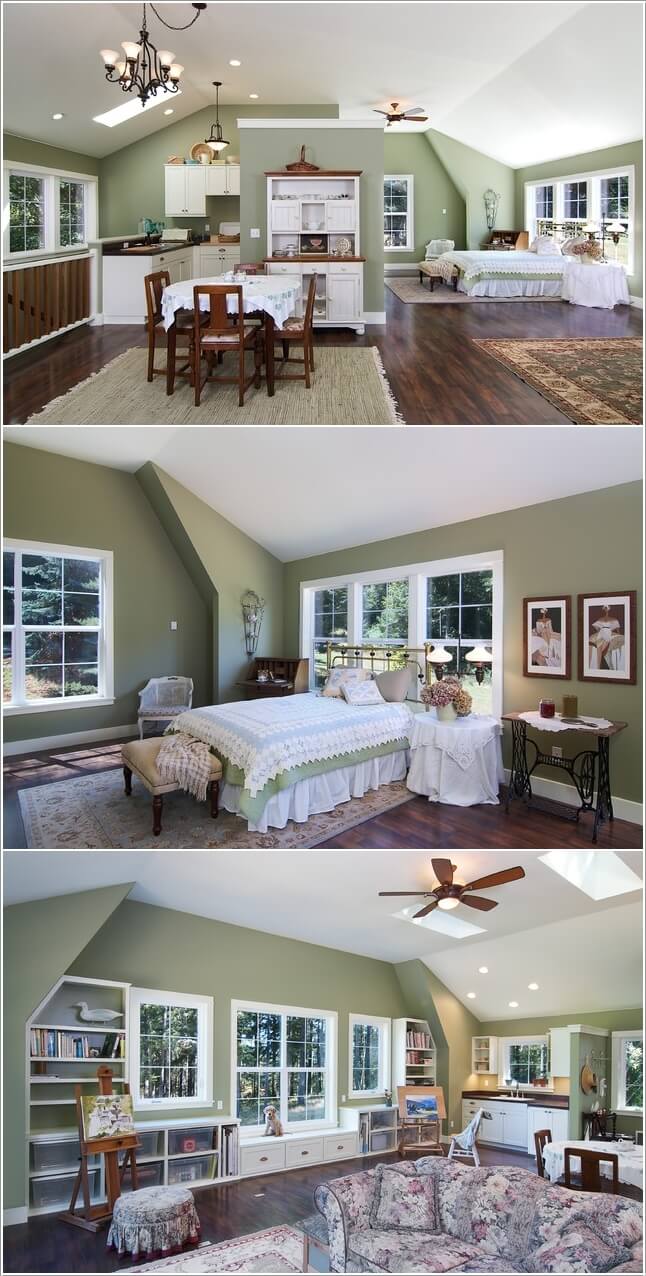 The traditional design of this apartment with classic furniture goes perfectly well with the all green walls. The decor is simple and the rug and the couch have muted patterns. To create further charm green is accented with a white ceiling, white cabinetry and white windows.
6. An Apartment with Scandinavian Charm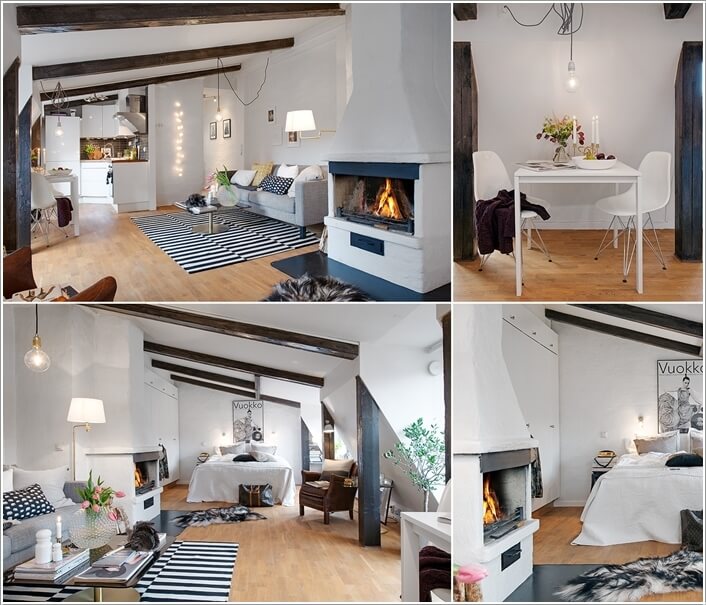 This gorgeous apartment has a Scandinavian outlook. The hearth fireplace and wooden beams make this studio attic apartment look warm and cozy.
7. A Wonderful Attic Apartment with an Exposed Brick Wall
This apartment features an exposed brick wall along with uber contemporary furniture and fixtures.
8. A Gorgeous Apartment with a Blend of Rustic and Modern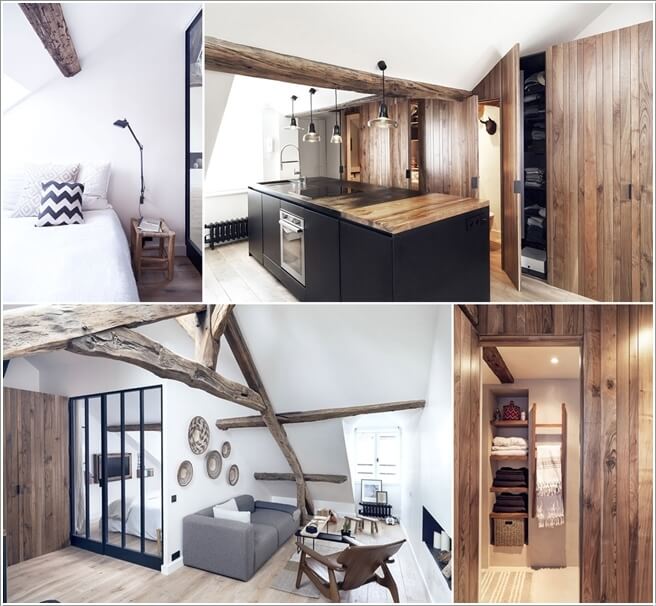 This one combines rustic with modern. Rustic details include wood beams, wood wardrobes and a wood floor. The contemporary details include the furniture and a glass room divider.
9. A Cottage Style Apartment with a Place for Everything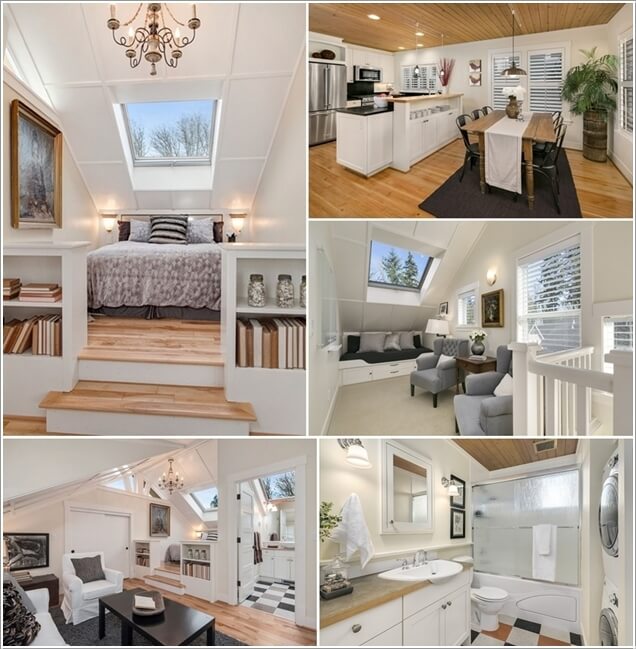 This tiny attic apartment packs a surprise. As you can see it has space for everything including minute details such as a bookcase and a reading nook that are otherwise easily skipped in a small apartment.
10. An Attic Apartment Decorated in Calming Neutral Hues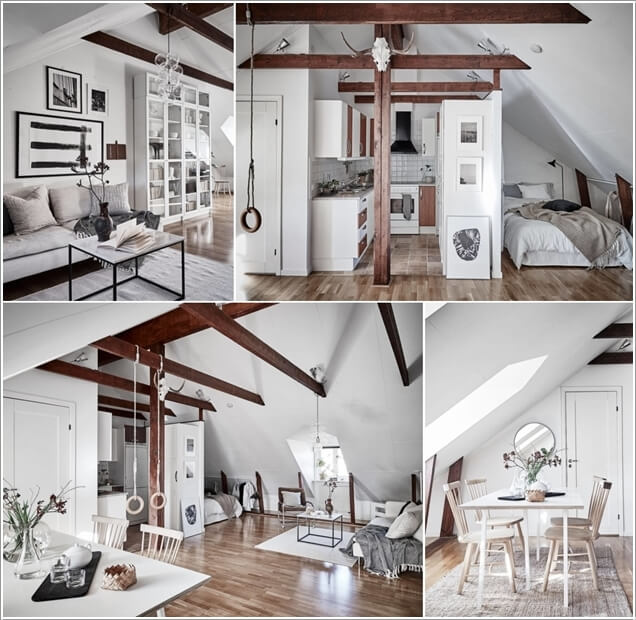 This apartment has white and soothing neutral hues. The bedroom is adjacent to the kitchen and the dining room is with the living room. All in all, it is a very clever and almost perfect use of an attic space.