Kid's dreams and imaginations never end! While boys become and act like one of their most admirable heroes, girls would love to live in their fairytale stories. Sometimes being parents it is rather difficult to decide what would be your kids dream or what is the best would suited for them. It is more harder when you start decorating your kids bedroom to decide on what would be the best for them which will intrigue and captivate them. Their rooms are big part of their personality where they spend most of the time whether its sleeping, studying or playing with their favorite toy.
Considering all these again, it has to be practical, decorative as it appeals them, cheerful and more than anything comfortable.: "Sites like Sleepify can make it much easier to find the right mattress for your children.
It is totally a fantasy, luxury and a dreamy world. This bedroom concept by AltaModa is one of the best example I personally came across which proves all these facts and I hope you all will agree upon.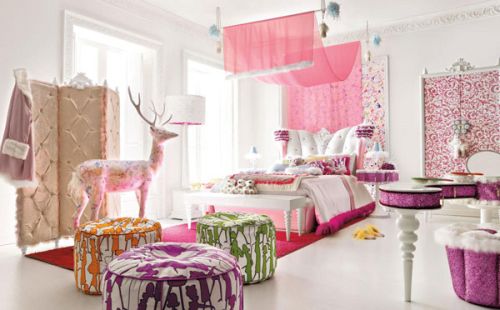 Girls feminine smoothy shades of pink, drapes and shapes..what a lovely combination of colors and elements. From the wall small corner mural design to furniture floral design and spread of colors is just amazing.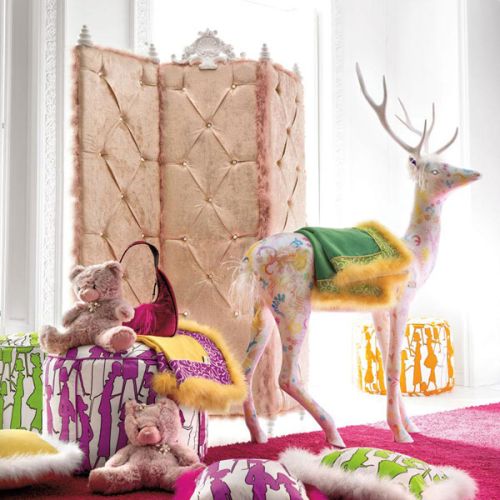 Light purple, green, yellow and again pink along with softies and animals to add more innocence to the atmosphere of the room while the divider is being the centerpiece of the space.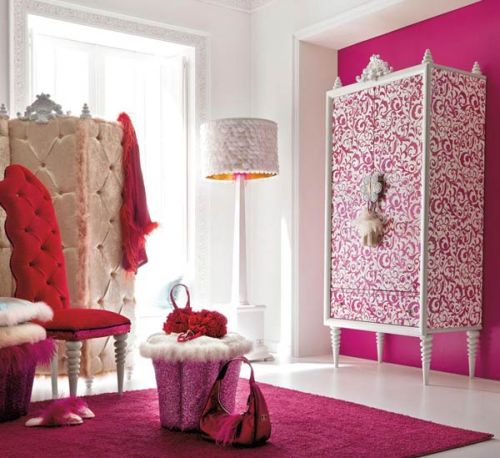 Velvet fluffy material comfy chairs, glittery and fantasy small girly stuff,these are the one girls love to have around. Pink and White combinations with floral design walls and furniture add more glamour to the room.
Lovely hot pink rug, matching wall, streamlined and designed white and pink wardrobe with a princess cut chair, what more to ask for a girl to have another fairytale room of them in real world.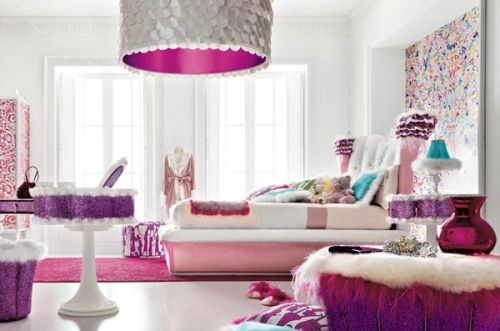 It has not left anything to go in detail to add color, fashion and brightness to create a fairy tale ambiance full of tenderness. No doubt this would be any little princess dreamy room!