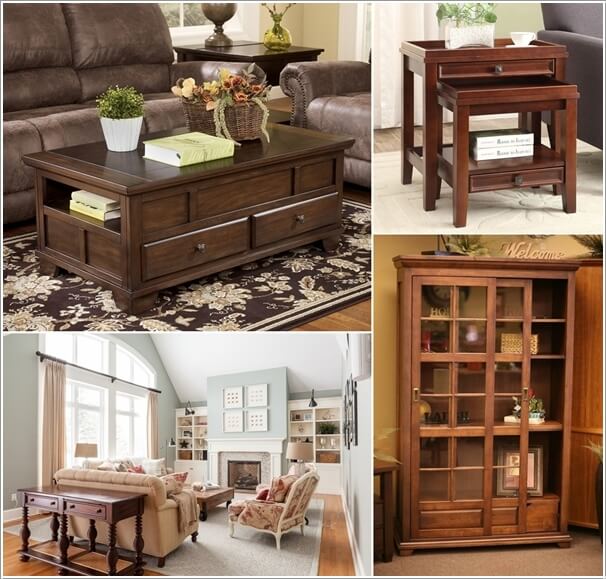 When it comes to living room furniture if your choice is the timeless Amish furniture made from solid wood then you have arrived at the right place. You can decorate with Amish living room furniture in two ways. Either you can go for all solid wood furniture or you can accent your contemporary furniture with one accent Amish furniture piece. Both ways it is going to look stunning. So, take a look at wonderful Amish furniture designs and pick your favorite:
1. A Storage Coffee Table That Will Keep Clutter Away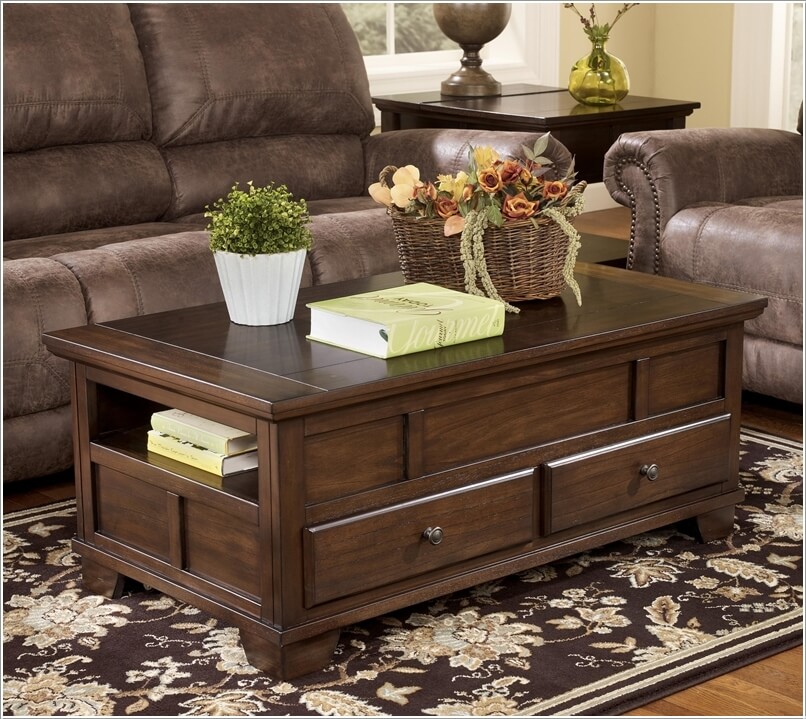 A coffee table is the focal point of a living room. So team up a solid wood coffee table with your couch like this one. It is not only adding to the beauty of this living room but also has storage space.
2. A Curio Cabinet for Displaying Knick Knacks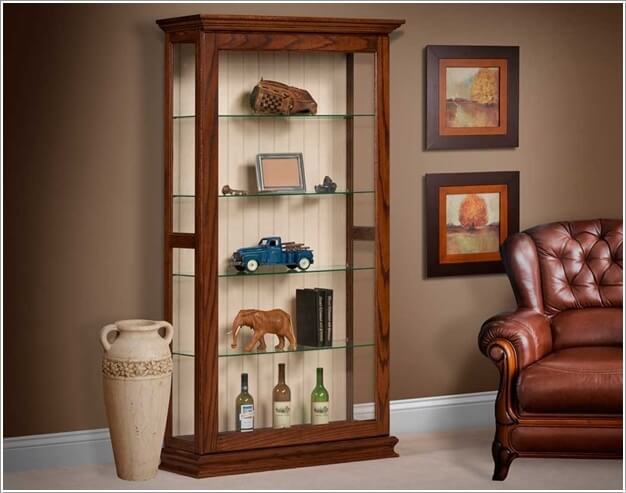 A traditional curio cabinet with a solid wood frame and glass shelves in your living room will create a blast from the past.
3. A Solid Wood TV Stand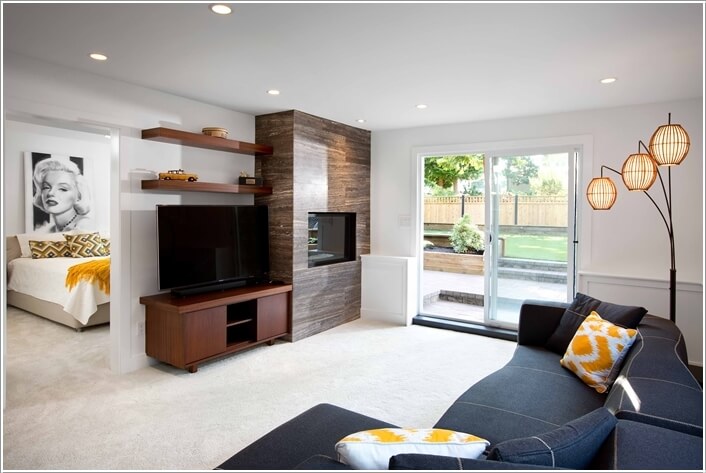 This is what we were talking about in the intro. If you accent your contemporary living room decor with an Amish furniture piece then that will surely grab attention.
4. A Relaxing Amish Rocking Chair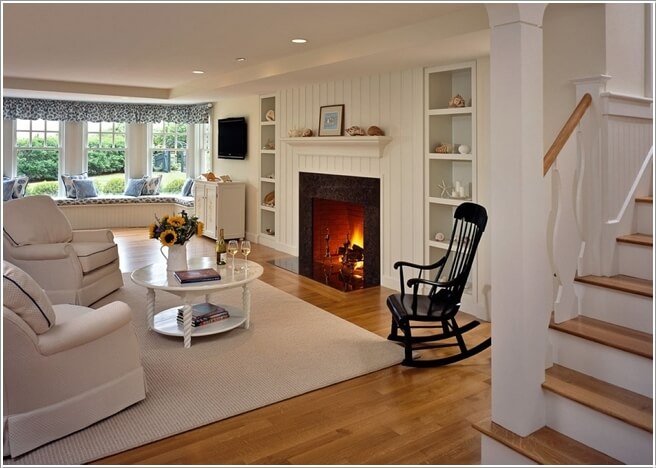 If you want to add one or more accent chairs to your living room then Amish rocking chairs would be just great.
5. A Solid Wood Console Table Ideal for Putting Behind The Couch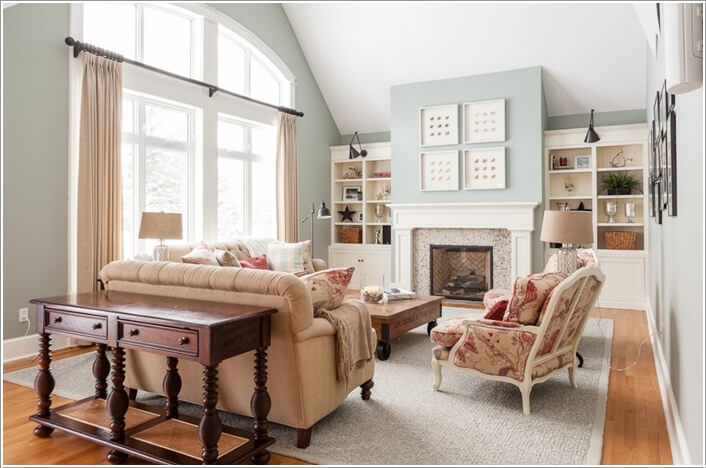 If your couch in the living room in placed in such a way that its back is visible then you can make a good use of that space behind the sofa.  Simply place an Amish console and you will see yourself how an elegant look it will turn out to be.
6. A Wood Easy Chair with a Side Rails Design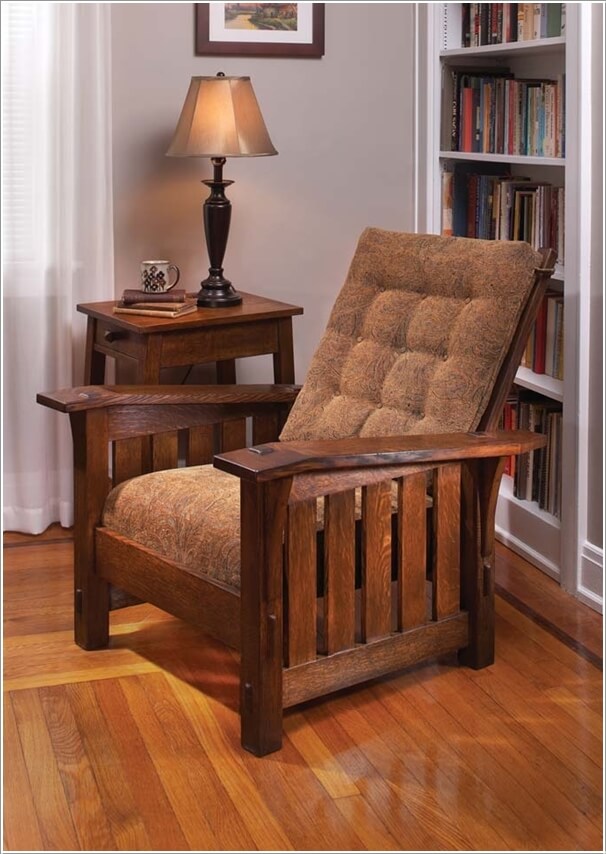 Another option for an accent chair is this one. It has a solid wood frame with a side rail design perfect to put near the bookcase in your living room. In this way you can make a tiny reading nook with a vintage charm.
7. Solid Wood Sofa Sets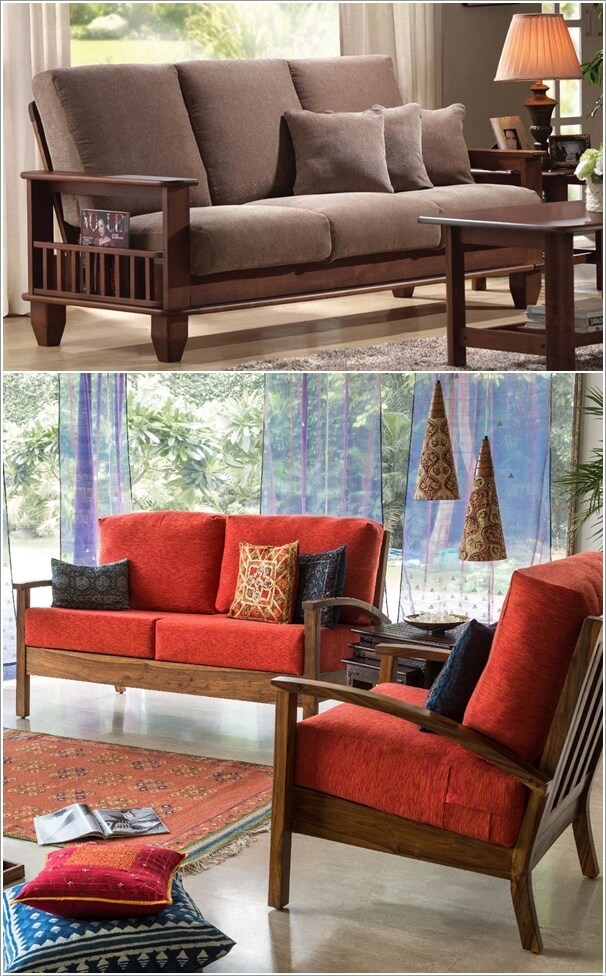 If you want Amish furniture to be in a bigger amount in your living room then you can invest in a sofa set. Moreover, you can choose such a color of the fabric for cushion covers that accentuates the color of the wood.
8. Beauteous Wood End Tables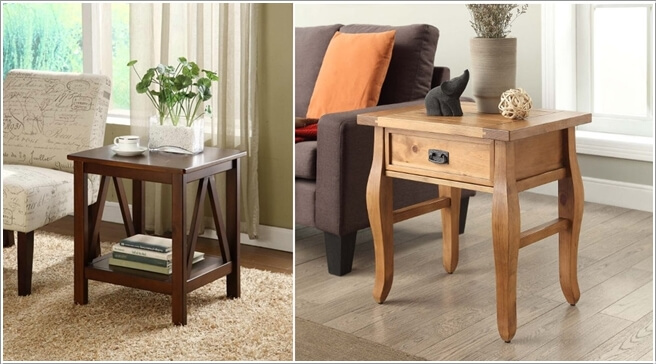 End tables are great to make a living room look complete. So team up your modern design of couch with a solid wood Amish end table like these.
9. Space Saving Nesting Tables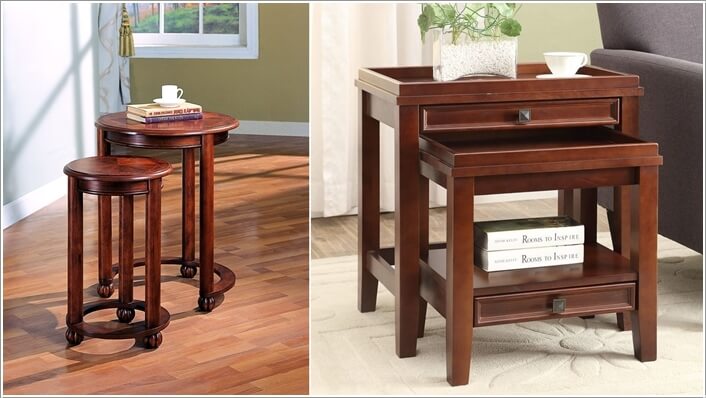 Sometimes too much furniture can make a room look busy. So, to avoid that nesting tables are great.
10. A Bookcase with Sliding Doors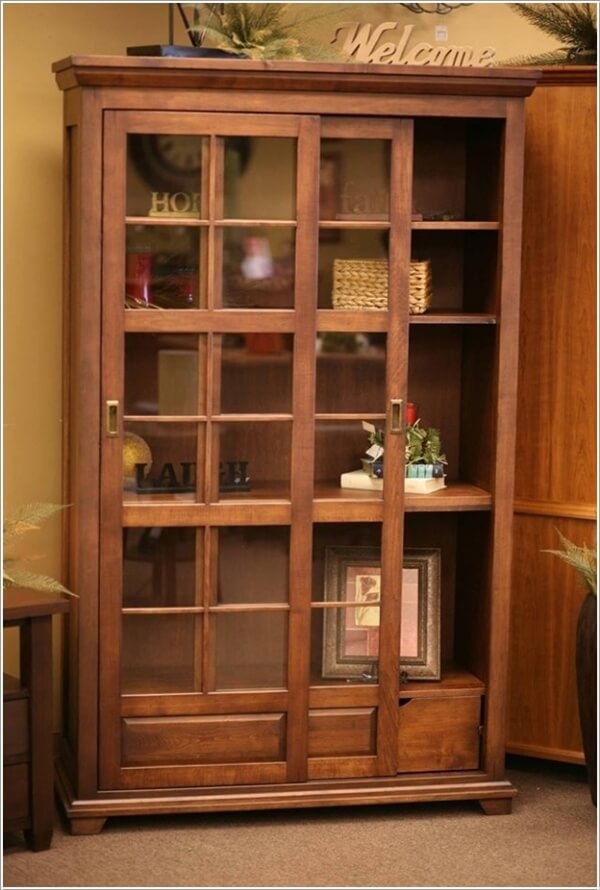 If you are thinking of adding a bookcase to your living room then an Amish style bookcase would be a classy option like this beauty with sliding doors.