Any parent wants the best for their children and the pleasure is unlimited by making the kids happy. Kids are always kids and they love to live in a fantasy world where the pumpkin become a coach or four mouses become horses. We always try our best to make their fantasies to bring closer to reality and one of the best way is by giving their own bedroom with all their dreamy world touches around. Today I thought to gather some of those amazingly creative kids bedrooms, which different designers have designed for kids at their best with different themes and of course with exclusive looks.
Being rich and famous, always can afford to give their kids the most expensive bedrooms as costly as a luxury car to make them happier and this pumpkin shape carrier – Cinderella bed exclusively from posh tots worth more than $ 47,000 and no two words little girl can become a princess in real world.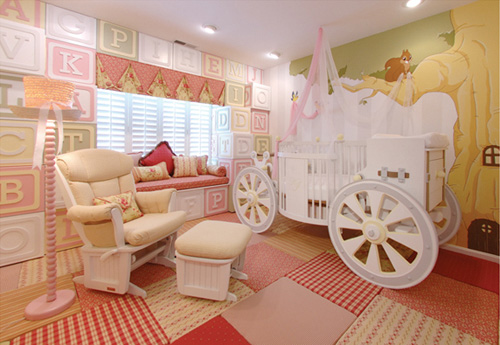 Via; snuut
Another designer kids bedroom with a fairytale carriage bed for a little girl to day dream in a fairyland with the help of feminine, smoothy and pleasing color furnishings.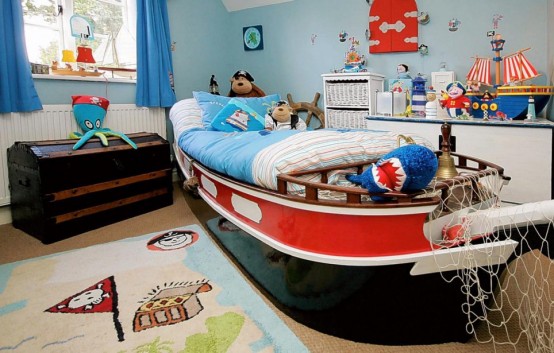 Via; snuut
This bedroom has inspired a sailing boat for a boy who loves adventure and sailing.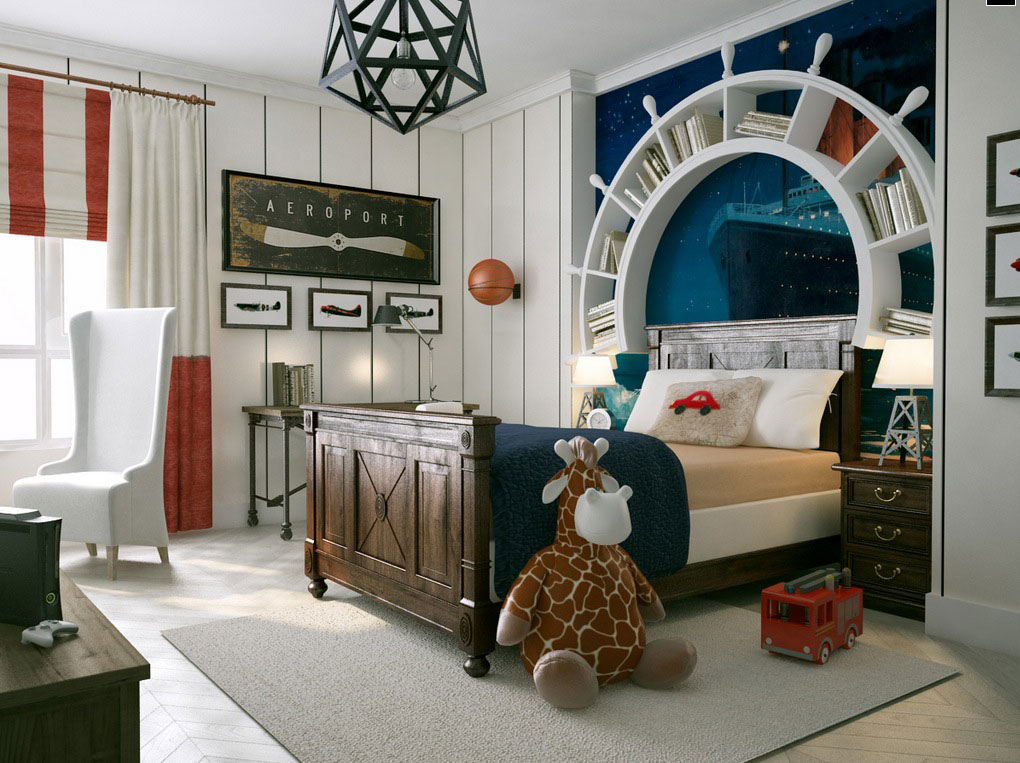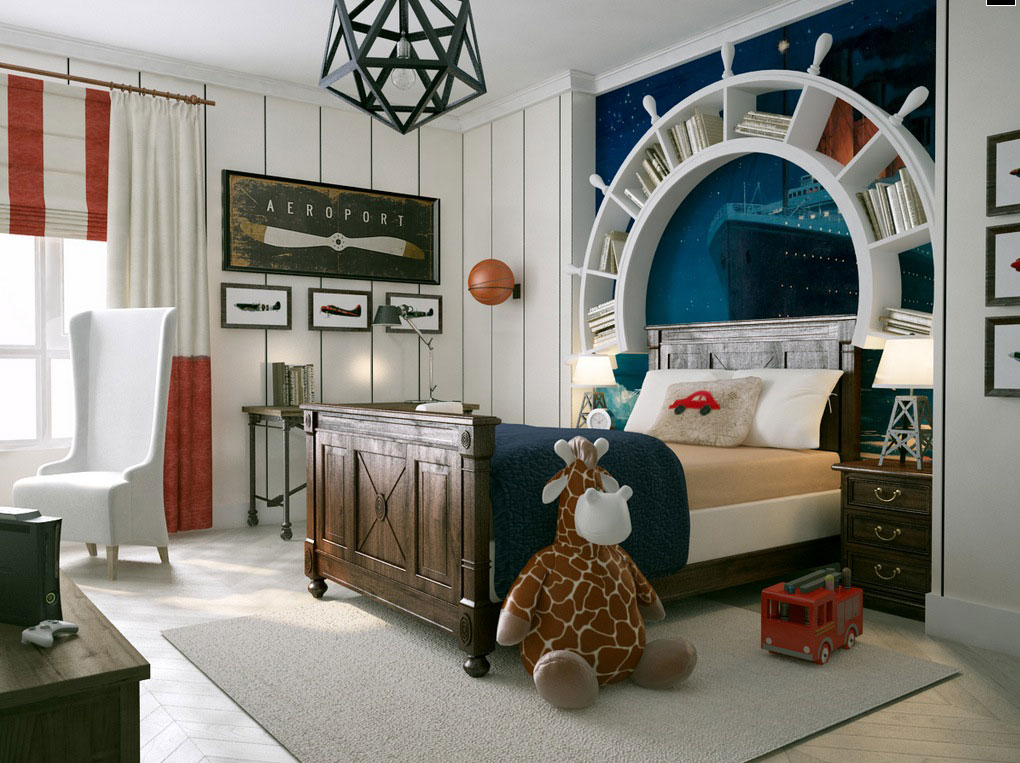 Via;  ΑLLΕΖΟΝϒVΑ⋅WΙΧ
Anchor of a ship inspired bedroom has perfectly done the justice to the theme with the customized additional headboard and the bookcase. And back drop of the wall paper has amazingly cooperate with each other to bring the feeling of the sea inside the room.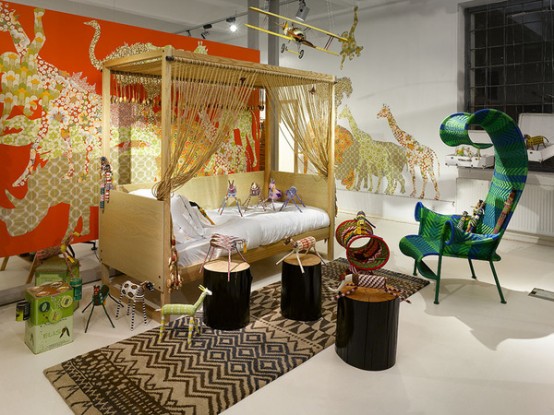 Via; mimolimit 
Total African jungle inside a room. This African theme bedroom has done by Mimolimit as one of their concept BYBY which is aimed towards kids. Kids who love safari, animals, basically who love the nature would never regret of having one of these extra ordinary looking bedroom for them.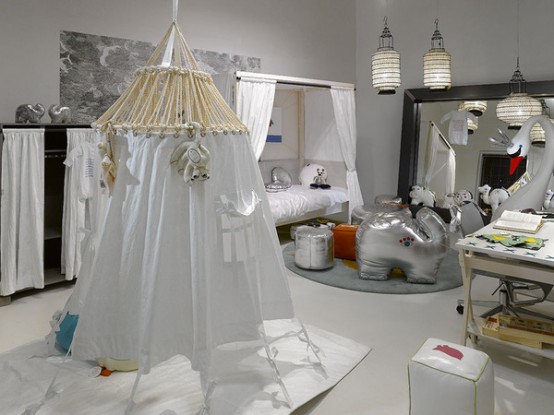 One more bedroom from Mimolimit with luxury…no with super luxury. While having the bed space, added up a wonderful play area to take the fullest advantage of the room.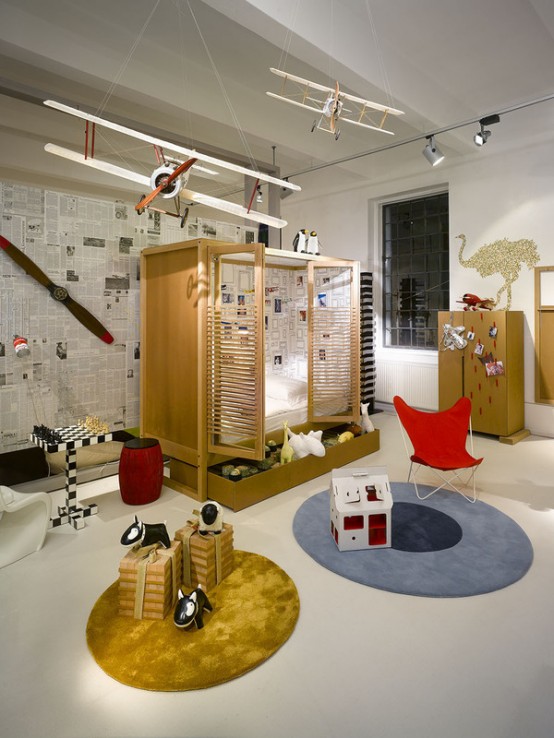 Last but not may be least one of the most adventures looking bedroom for a boy again from Mimolimit. While airplanes are on top of the roof..wall covered with animals and newspaper wall paper have spice up the total look.