Chalkboards are truly an amazing and fun way to decor your wall and it will not be limited in school rooms anymore, but it's a must to include in your decor plan. You must be wondering how it can be as many of us are familiar of talking about kids having chalk boards to improve their creativity and writing skills. But now chalk board has taken a new turn creating a fabulous colorful decor in any home, from the boring look of colors black, grey and green which it used to be. Here we have gathered some of interesting and fun filled decor ideas with chalk boards and hope you will all love it.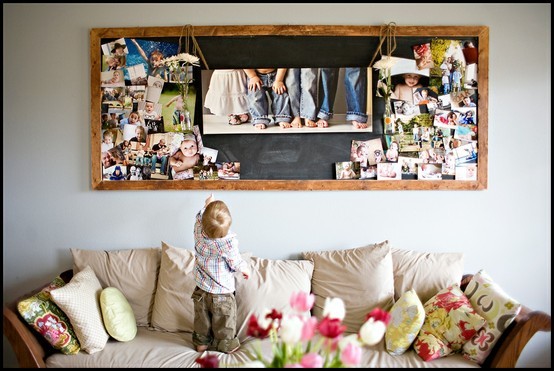 Pic via; ashleyannphotography
Behind the sofa main attraction of the living room, customized chalkboard with a frame to create a family picture collage, what a beautiful creation it is. Creating a chalkboard is much easier with the multiple options you have and this was a canvas which has painted with chalk paint to transform it to an amazing piece of art.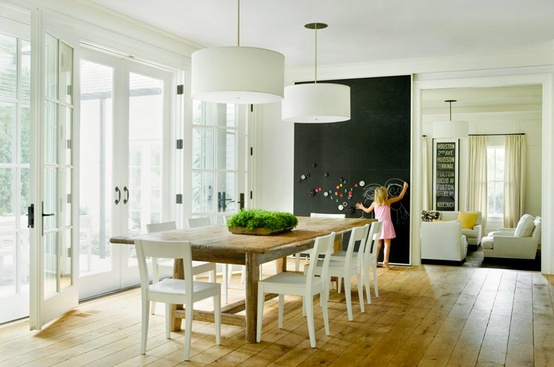 Pic via; ericrothphoto
One full wall painted with chalk paint in a dinning room, what an innovative idea to bring an energetic feeling to an area. It provide a fresh and entertaining canvas for recipes, doodles, to-do lists, and even for kids play around. In a dinning room a spontaneous way to show up the evening menu to the guests.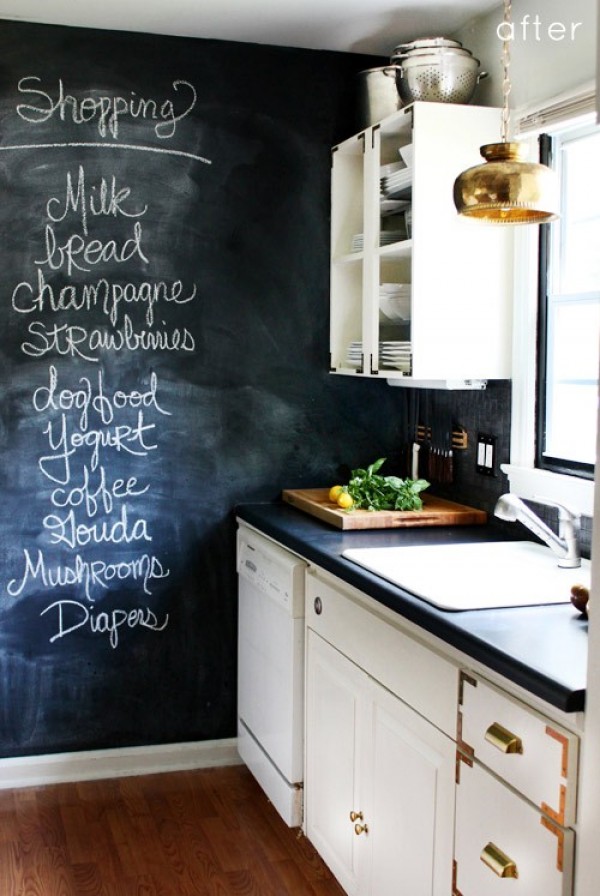 Pic via; thehuntedinterior
For a small kitchen a charming way to display the grocery list with a chalk board wall. With your busy life you might forget what you need and this is an easy solution, as well as a practical way to keep things in order.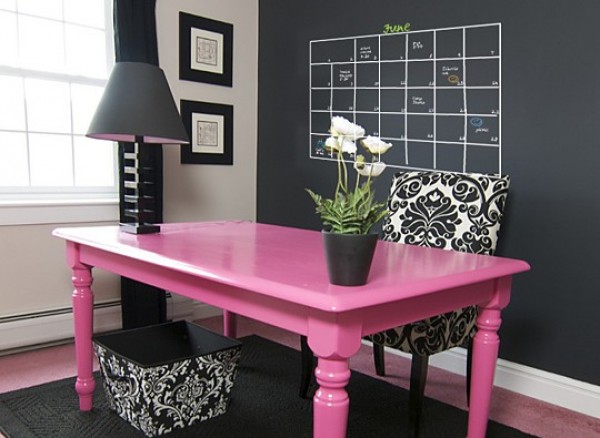 Pic via; sophiesweetvintage
Will you have any other practical way to stay organized with a multi function monthly calendar, as well as a better decor plan for this bare wall in your office room.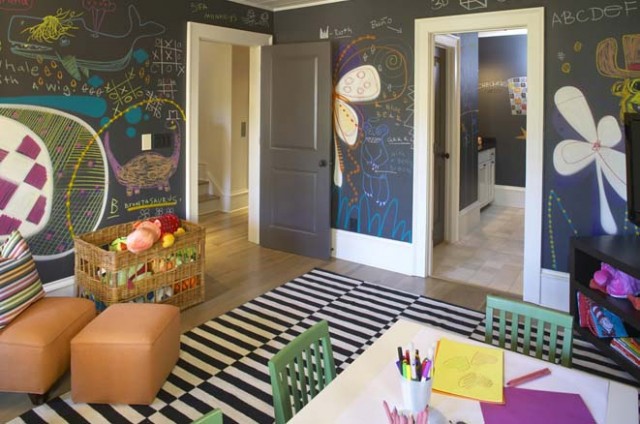 Pic via; interiordesignpro
Kids room decor can be transformed to an educational tool when you combined it with a chalk board like this around and make them feel it is their own space. While you do not have to worry about dirty walls, chalk board paint can turn a whole wall around in to a canvas and encourage your kids for such creativity. Bringing up a chalk board to kid's room and allowing them to create their own art works they can feel proud for themselves, for participating in their own room's decor plan as well.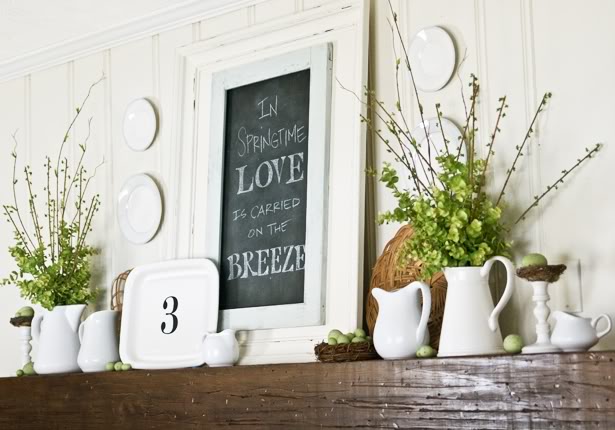 Pic via; whiteironstonecottage
Amazing idea to decor your console or mantel with a chalk board frame and put up your thoughts or give a meaning to the season with few wording on it.