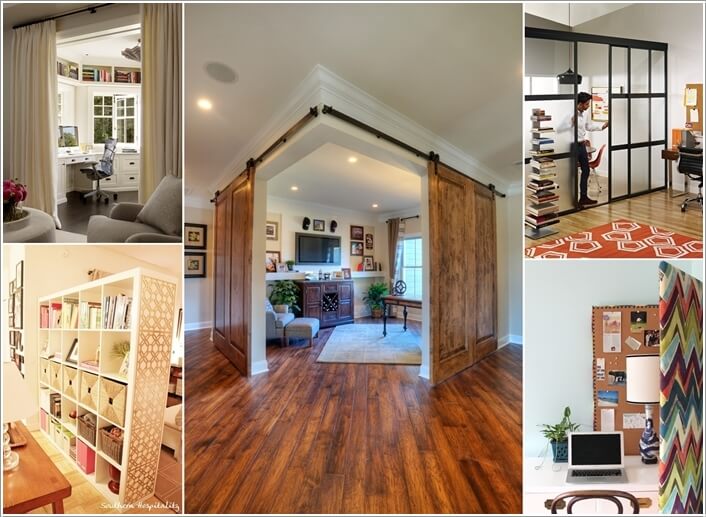 For a distraction free work time at your home office, it is a good idea to divide the space for privacy as well as better focus purposes. There are many different ways to install a divider screen for your home office. We too have brought some ideas. So, take a look:
1. Go For a Rustic Flavor with Sliding Barn Doors to Divide Your Home Office from The Rest of The Rooms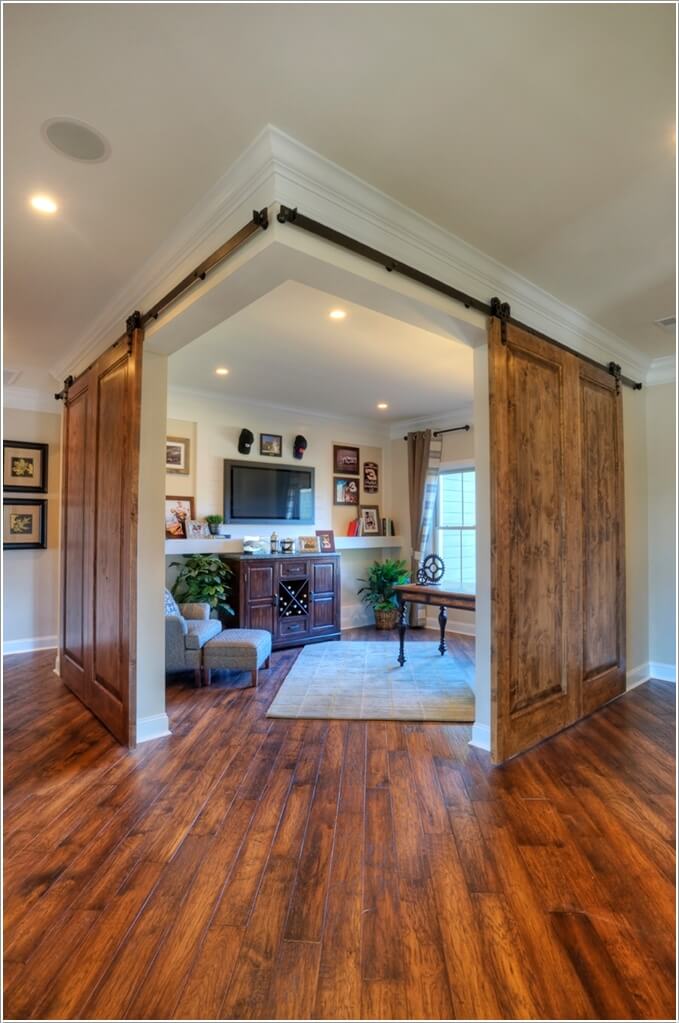 Image via: remodelaholic
2. Redefine The Territory of Your Work Space with Sliding Glass Doors Made with Chic Black Metal Frames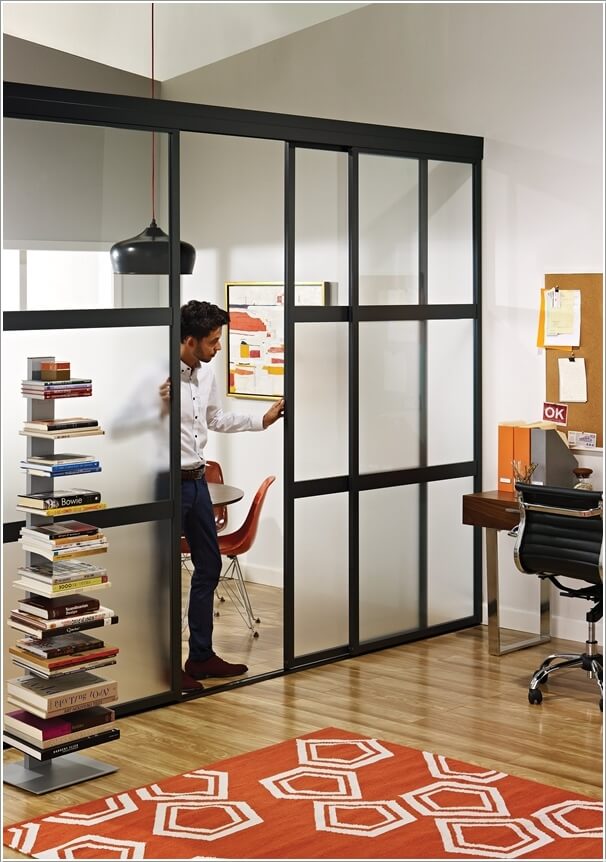 Image via: sliding door co
3. An Abstract Metal Screen Can Visually Divide Your Work Area


Image via: marta de la rica
4. DIY a Divider With Cardboard Tubes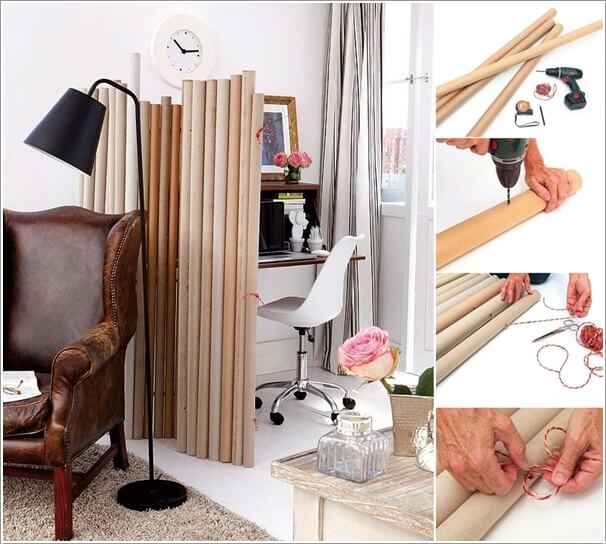 Image via: i24mujer
5. Create a Fretwork Screen with Wood and Paint It in Glamorous Gold Color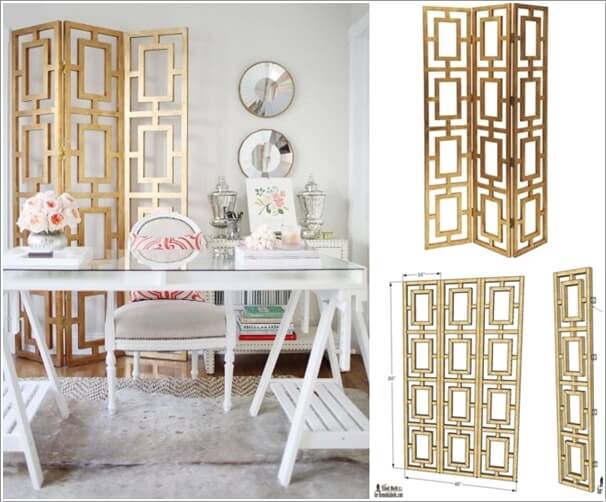 Image via: remodelaholic
6. Build a Tall Freestanding Bulletin Board That Can Double Duty as a Room Divider; Now That's Clever!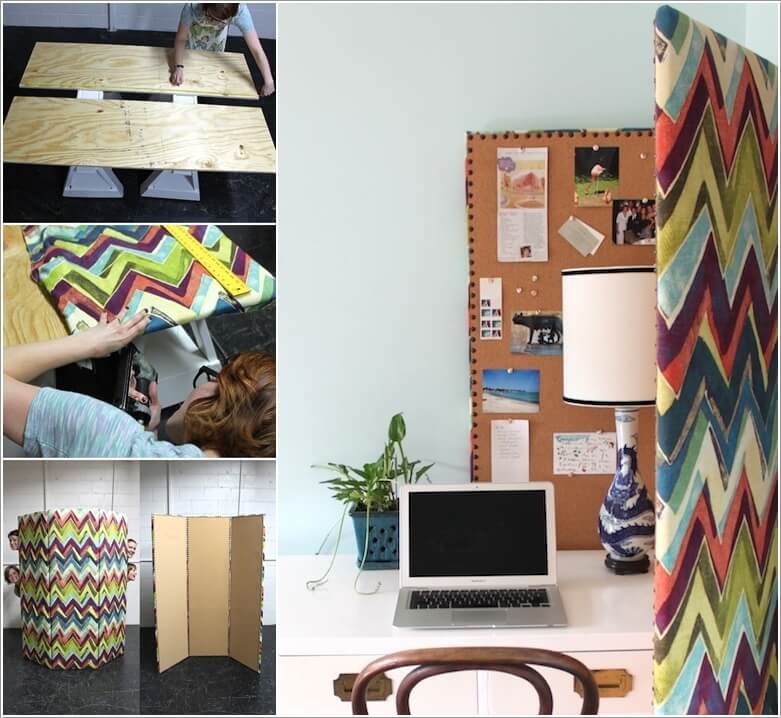 Image via: design sponge
7. Install a Built in Shelving Unit That Will Not Only Divide Your Home Office But Will Provide Lots of Storage Space As Well

Image via: houzz
8. Re-imagine an IKEA Bookcase as a Divider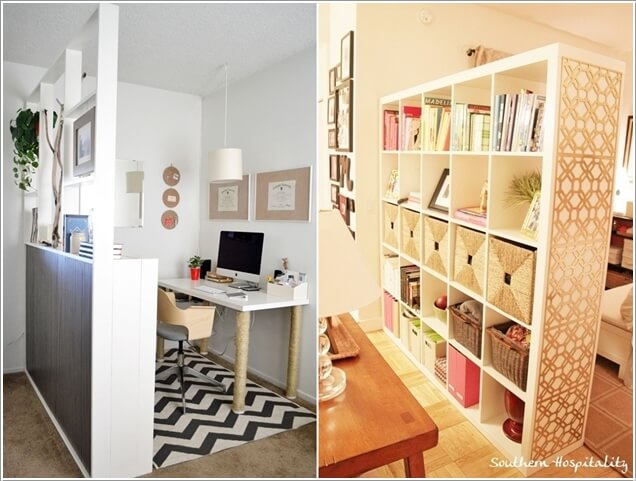 Image via: the muse , southern hospitality blog
9. One of The Easiest Ways is to Divide Through a Curtain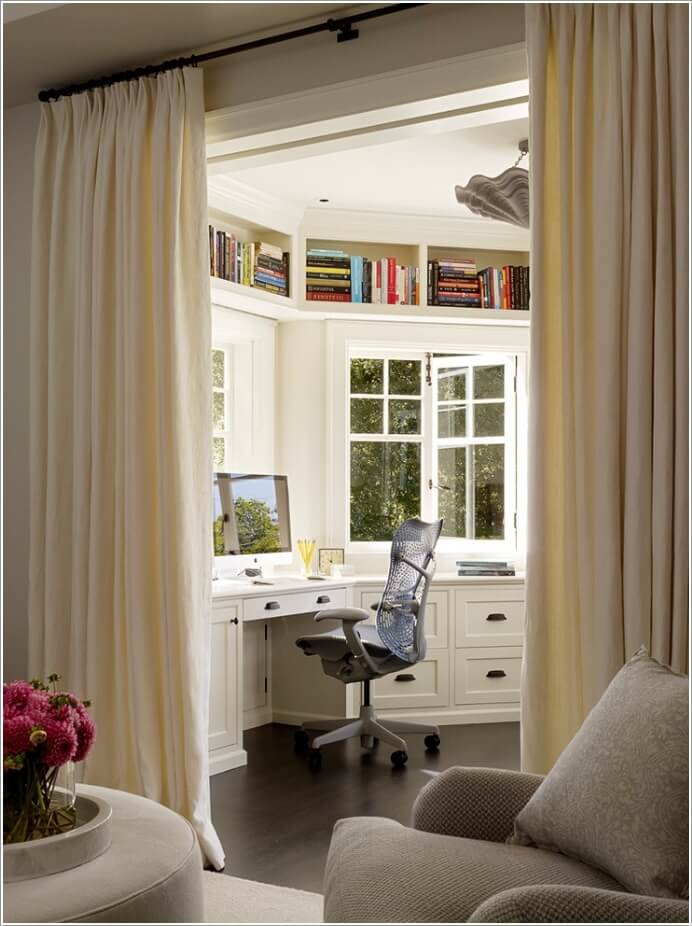 Image via: houzz
10. Install Plantation Shutters for a Cool Look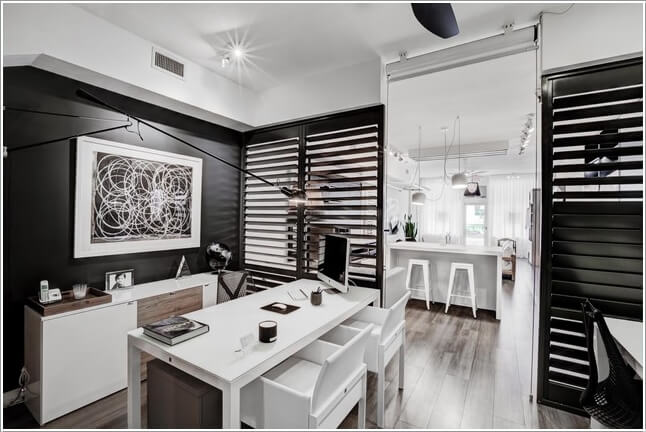 Image via: houzz