What precious gift can you give to your newborn baby other than a beautiful crib? Here are some amazing cribs for your little angel that will lull your babies with their cosiness…
Via: Baby on Grand
1. Baby Grand
This is a very nice crib with the purity of white color for your baby to rest in it. It is named as 'Gala Crib'. It has a soothingly simple and elegant design. The price of this crib is $399.99.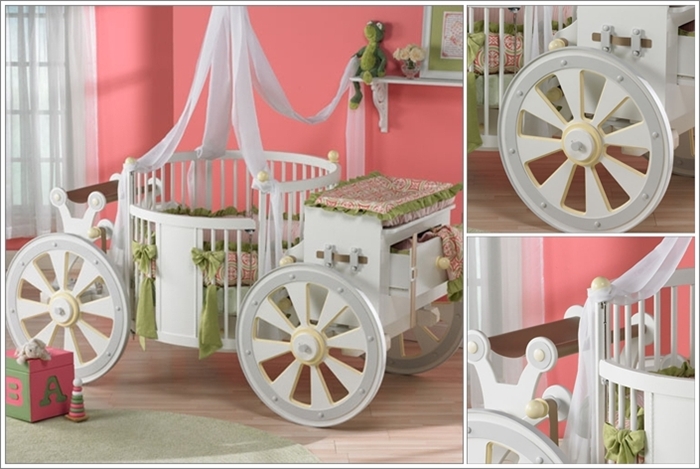 Via: Posh Tots
2. Posh Tots
This is just an enchanting fairytale crib for your little princess to have a sleep. It is designed like an original carriage with a leather decorative seat at the front and a storage drawer at its rear just like a  real  carriage has a luggage area.
Its price is $19,995.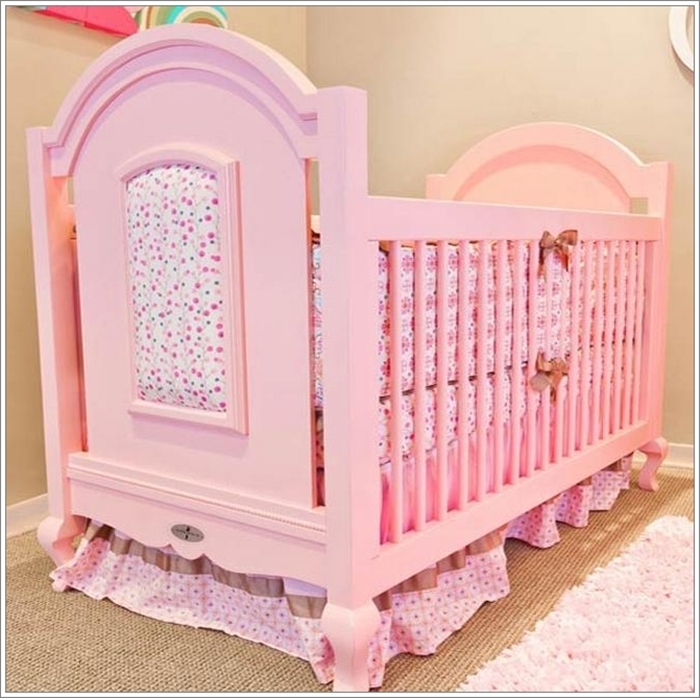 Via: Dimples and Dandelions
3. Dimples & Dandelions
This crib with a soft pink colour will be perfect for baby girls. It has a beautiful French style design with a plaque at the sides to fix  a fabric of your own choice on it. It is also available with a drawer to be placed in its bottom so that you can keep your baby's items in it. Its price is $1,495.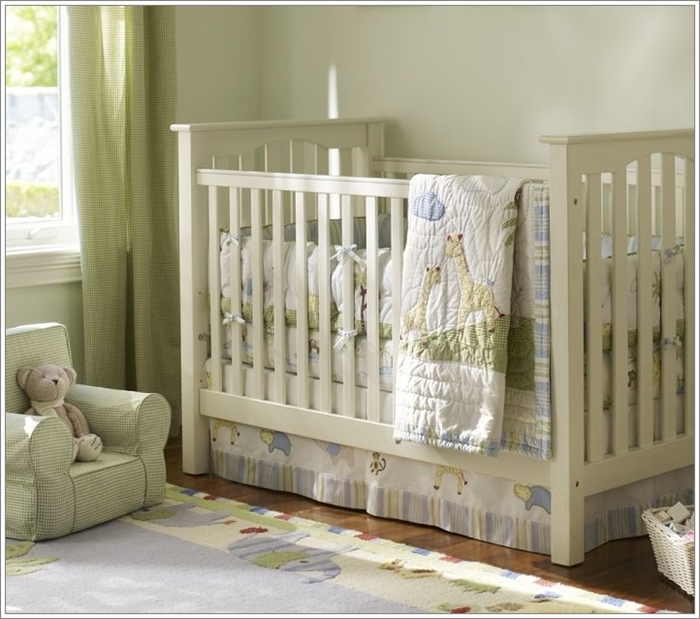 Via: Pottery Barn Kids
4. Pottery Barn Kids
This is a beauteous crib with a  white finish. It is made up of solid wood that makes it durable. This crib can also be converted to a  toddler bed as your baby grows up. Its price is from $ 351.99 to $438.9.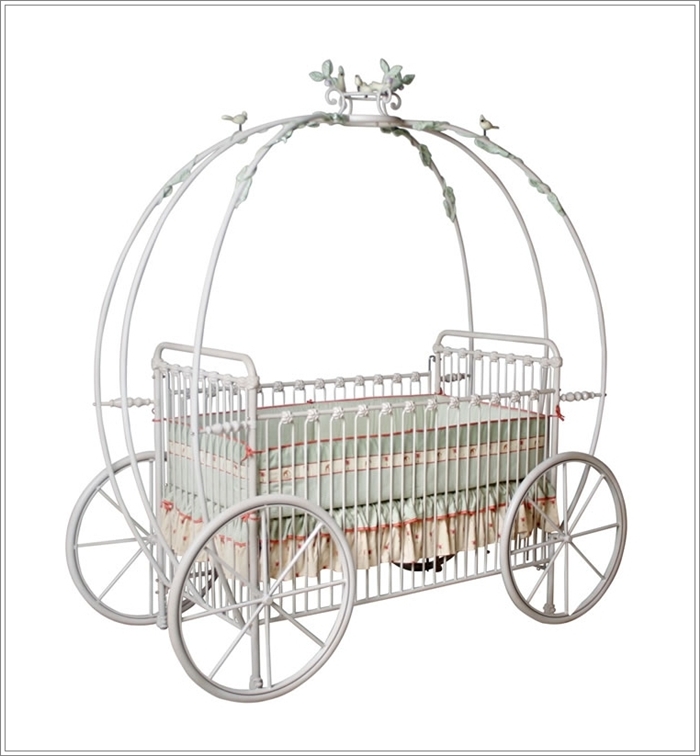 Via: Rossenberry Rooms
5. Rossenberry Rooms
When it comes to baby furniture than how can the pumpkin carriage of Cinderella be forgotten. This crib is crafted with iron on the theme of Cinderella's pumpkin carriage. The sparrows sitting on top of the crib carriage's frame and the wheels at the bottom make it look magical. The price of this crib is $4,284.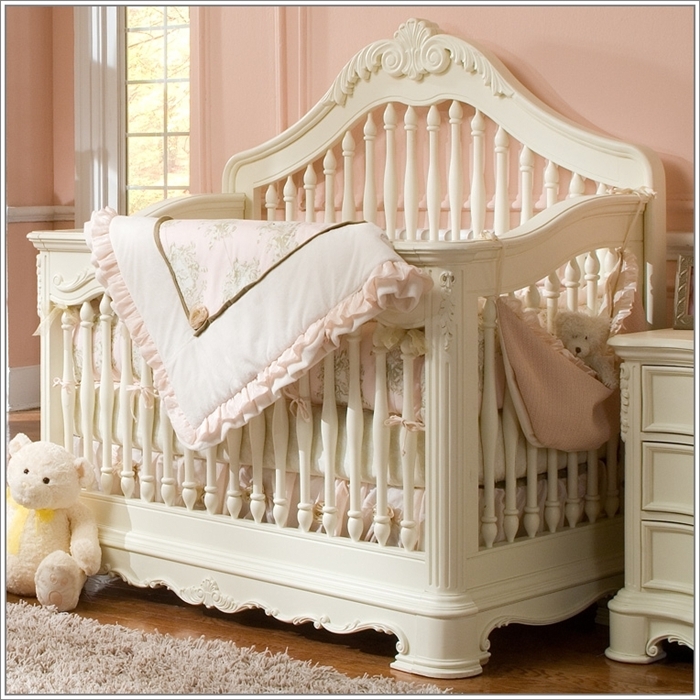 Via:
6. Simply Baby Furniture
This crib is expertly crafted in traditional European style with a vanilla coloured finish. It has elegantly designed guard rails that provide safety with style. It is made up of hardwood with classy detailing like carvings and designed rails. The price of this crib is $899.99.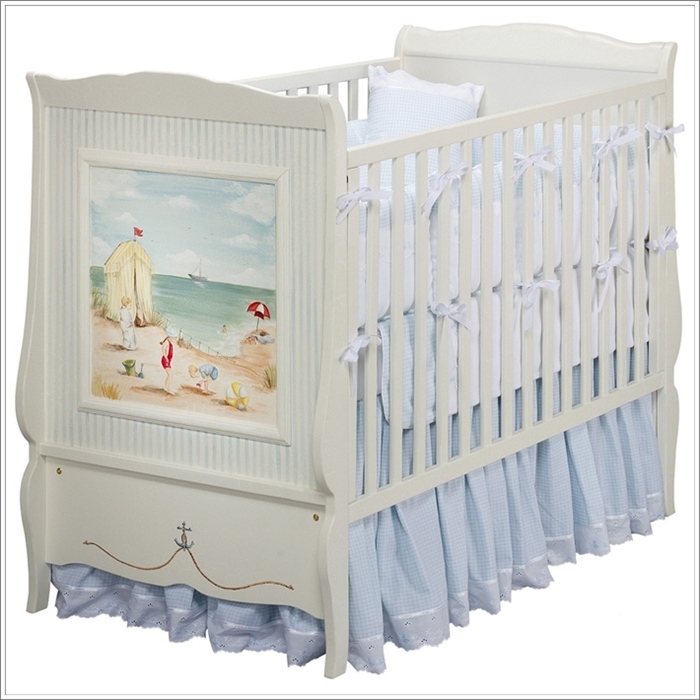 Via: Layla Grace
7. LAYLA GRACE
This crib named as 'Seashore Cottage Crib' will make your baby's room look marvellous  It has an astounding hand painting at its side which portrays a scene of children playing around on sand with a background of blue sea. The price of this crib is $2,970.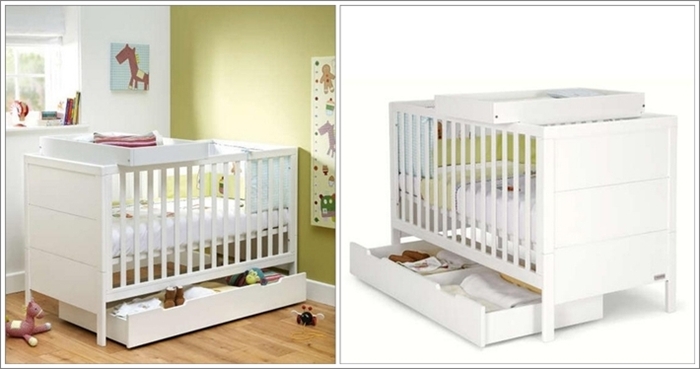 Via: Mamas and Papas
8. Mamas & Papas
This is a square, simple in design white crib. It has a changer as well as a drawer underneath where you can place baby diapers, clothes, powders and many other things.