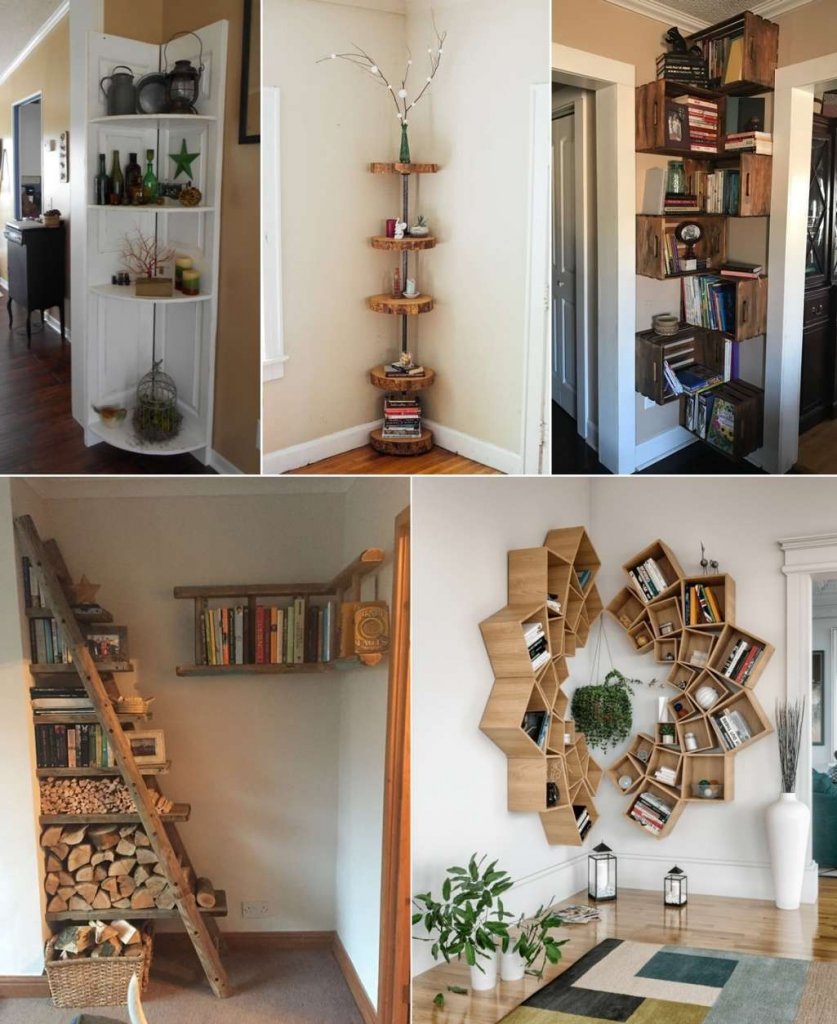 Do you have any empty corner in your home? If yes then fill and decorate it with a corner shelf. Here are some wonderful corner shelf ideas.
A Mandala Corner Shelf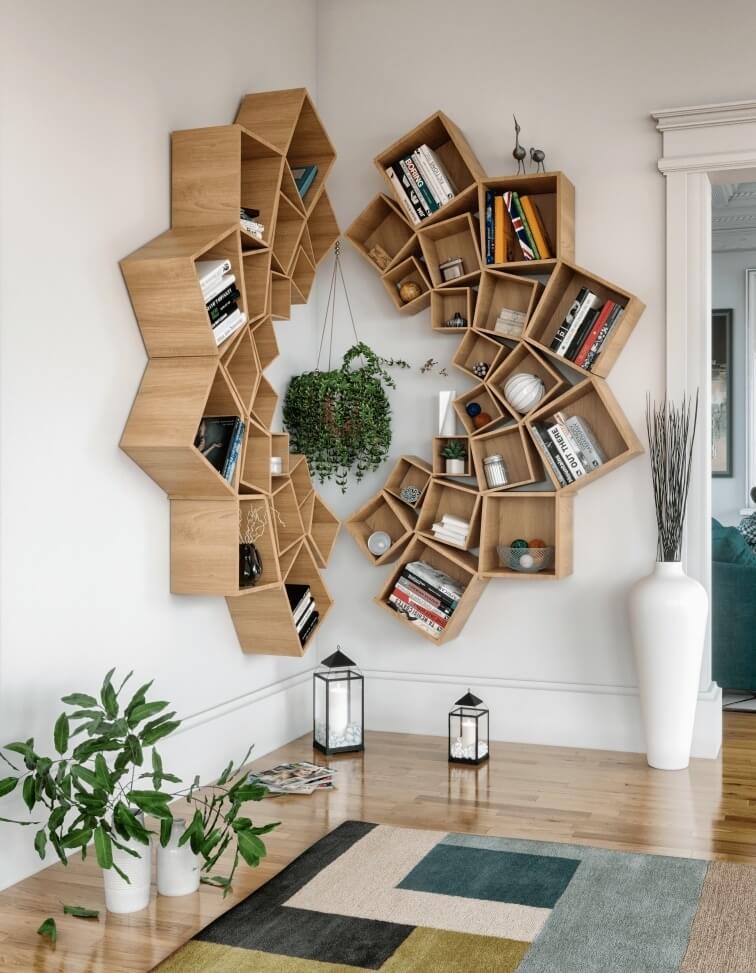 Usually when we want to add an accent to the living room, we put an ornate shelf on a wall that is in focus. But you can put a shelf like this in a corner and make it the center of attraction.
A Rustic Ladder Style Shelf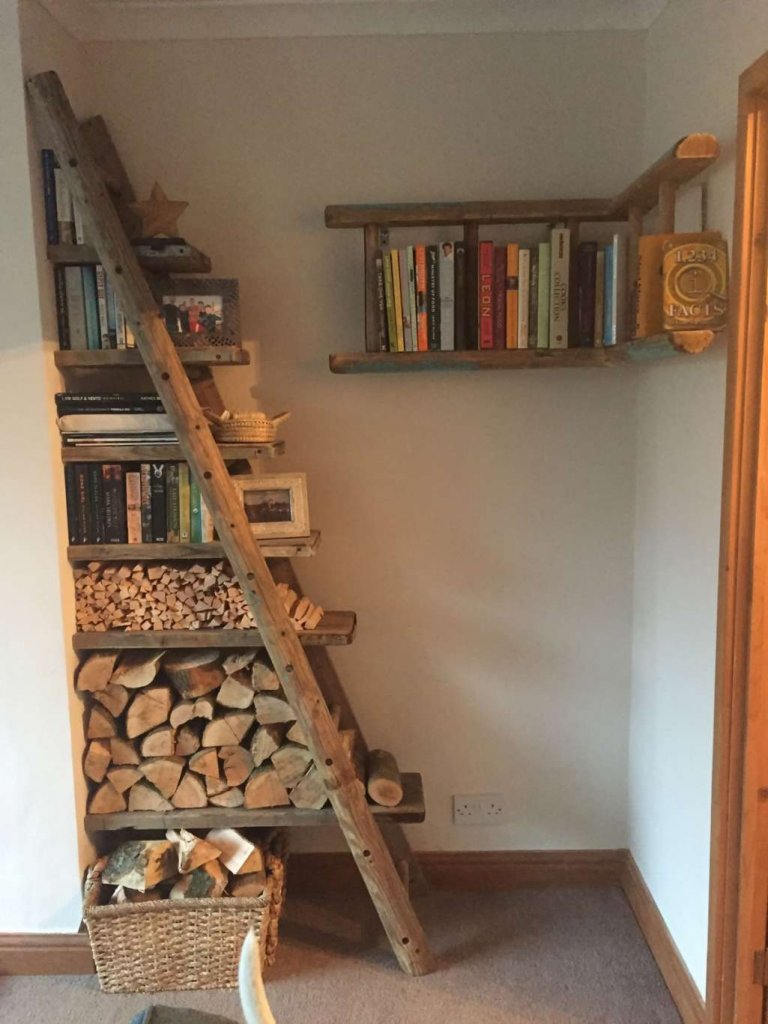 If you build a shelf like ladder in a corner, you can not only use it to store books, but you can also use its lower shelves as firewood storage.
Wood Crate Shelves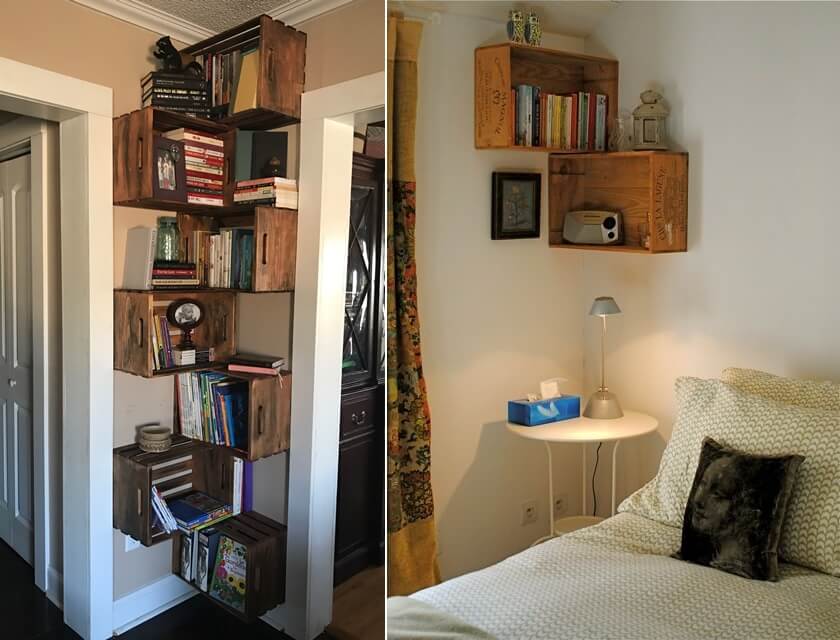 The quickest method to create a corner shelf is with the use of wood crates. Grab as many as you need. Apply stain to them. Then mount them on a corner along the wall with brackets.
A Recycled Door Corner Shelf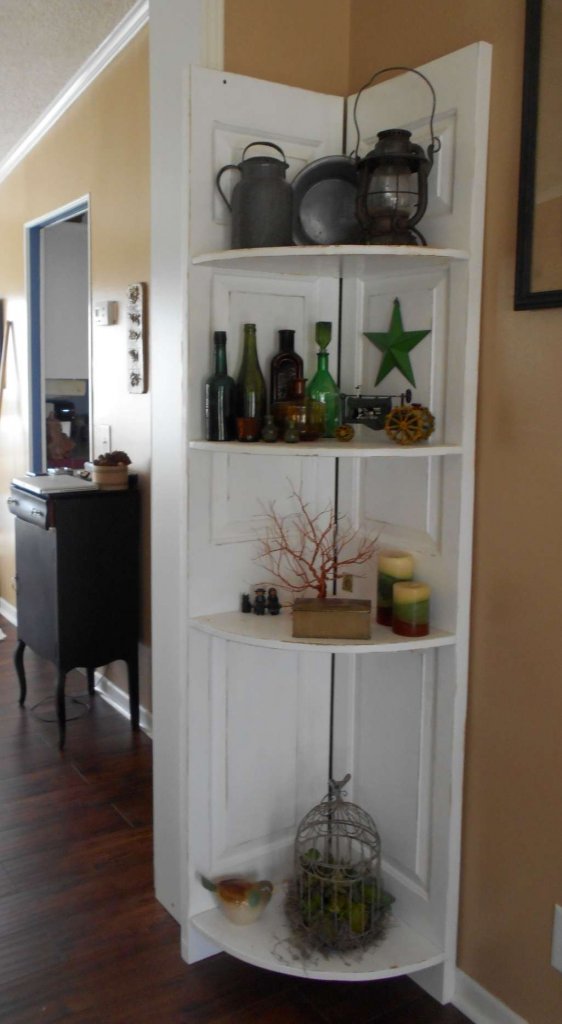 Cut a door in half lengthwise. Then attach triangular shaped shelves to it. This will make a shelving unit to fill any empty corner in your home.
Wood Round Shelves
The shelf with a pipe has a minimalist design. So, even if you live in a small apartment, you can easily tuck it in a corner. You can also skip the pipe. And fix log slice corner shelves directly on the wall.