Contrabass is a really cool and elegant instrument, regarding to the sound that it makes but also to its overall appearance. Aside, of the beautiful sound that this instrument produce, you will be thrilled to know that there is actually a contrabass inspired bar that could fit amazingly in your living room. This piece of furniture will surely add class and elegance in your living room and provide the interior with amazing touch.   Usualy, the bar comes in a classic form and design, but the special  "Contrabajo Mueble Bar" comes in a completely different and unique design and form and will surely add a sophisticated and creative touch in your home.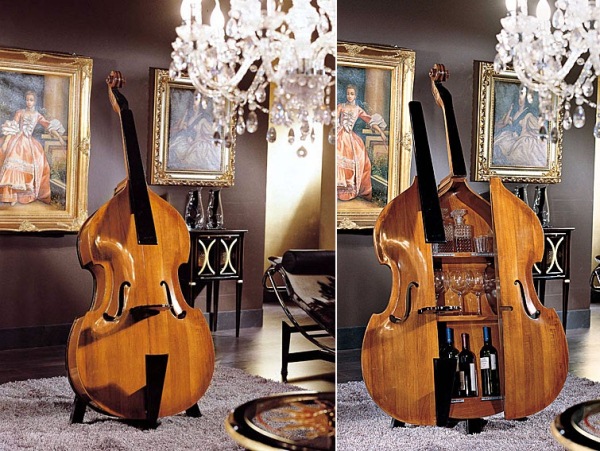 Image Source: Good Home Design
This perfection of a bar is designed by PortobelloStreet and has 170cm of height and 65cm of width, three shelves for keeping glass and alcohol.  The bar is made from natural wood, and does not contain any toxic finished, it comes in a different shades and sizes. In order to purchase this amazing contrabass bar visit this site "Contrabajo Mueble Bar".