Christmas is around the corner and all are busy preparing to welcome the festive season. What would Christmas be without having its master piece Christmas Tree. Its the place the whole family gather around which sparkle the christmas spirit and everyone loves to hide their presents or always look around their gifts from santa which is again believe that he has hidden under the christmas tree. Now we know the christmas tree is the big focal of the family room leading up to the festive season and why won't we look around some of the amazing christmas trees people have made and decorated as its best to merry the season.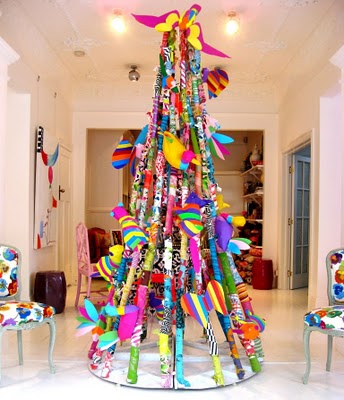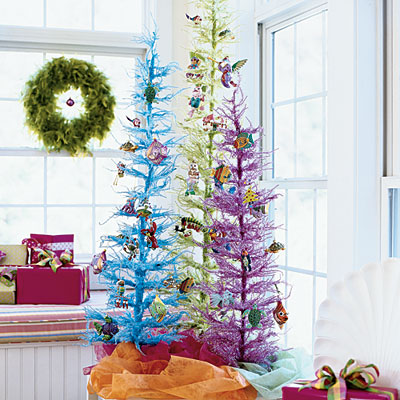 Pics via; mydesignchic
Modern and Colorful Christmas Trees -Actually Christmas tree shouldn't be too bizarre or too traditional to be memorable and more importantly beautiful. Real traditional decor always dressed up with red-green and gold but nowadays, Christmas tree can be decorated with absolutely anything you wish! Just picked up these amazingly colorful and decorated with so much elements Christmas trees which we can tell modern and contemporary chic designs. You can see what they not used to make it so colorful…ribbons, glass balls, lights, matching ornaments, sweets and much more and more decorative pieces have filled the tree making the Christmas spirit more colorful and cheerful.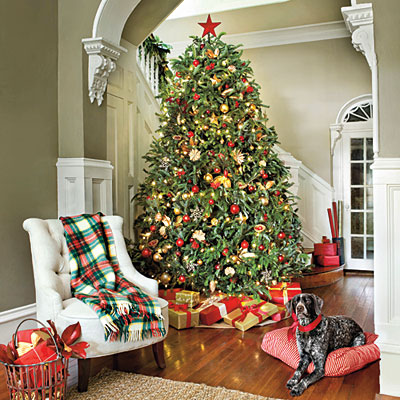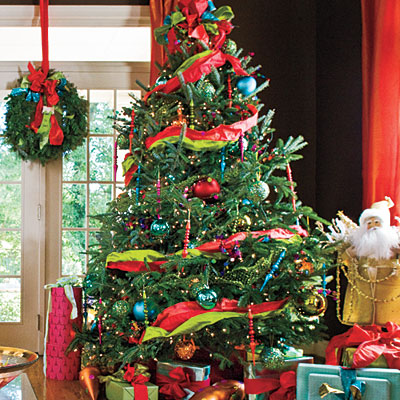 Pics Via; marthastewart
Traditional Christmas Trees – Typical green-gold and red concept with common glass balls and huge drapes around nothing more to explain how traditional it is, but it always bring a bling to a real Christmas atmosphere with natural pine tree fresh smell around. Still, additional to common glass balls and drapes can add more traditional look or alike ornaments and handicraft stuff with some of sparkling lights to give glamourous look.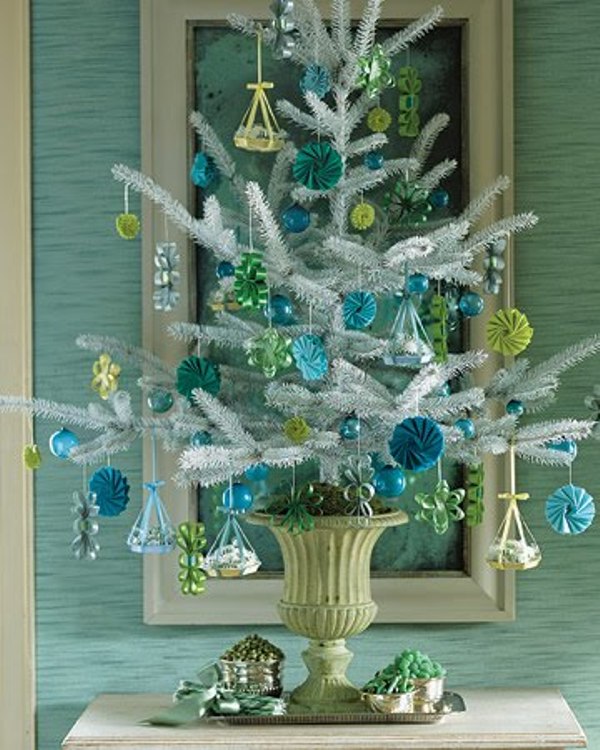 Pics Via; marthastewart
White Christmas Trees – Snowy winter Christmas..how about that idea? Christmas is so much fun and feel fresh for each new year, specially when you keep getting new ideas and make a change for each year. What if you choose a white artificial tree, which is getting more popular nowadays and make it decor with very glamourous sparking turq, blue shaded glittery ornaments and mercury glass balls lending to have a glimmering and glamouring Christmas. For sure it will look really unique yet so stylish.
And not to forget again whether its traditional, modern or white trees, depending on the decorative pieces anyone select, you can always make an statement to make your each Christmas looks different and fresh. Also you can have different color themes as well along with other Christmas decorations around the house.