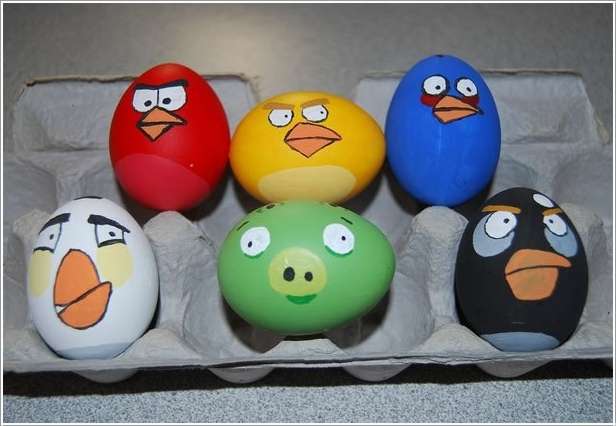 Do your kids also have angry birds craze like many kids these days? If yes then make how about making these wonderful angry birds Easter eggs for them? Painting these eggs is pretty simple. To make these first you have to paint the eggs in one color of each character as shown in the picture.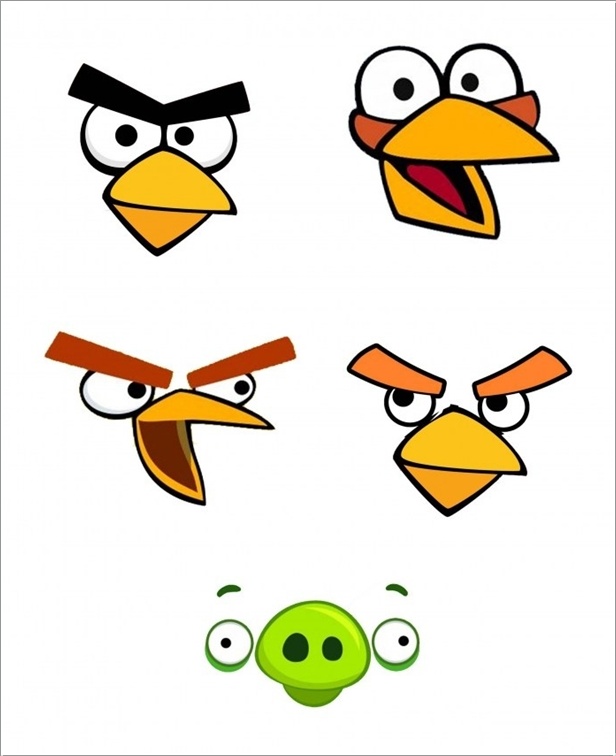 Then using this template paint their eyes and beaks. Then using a thin tip brush make the outline of the eyes and beaks with black paint.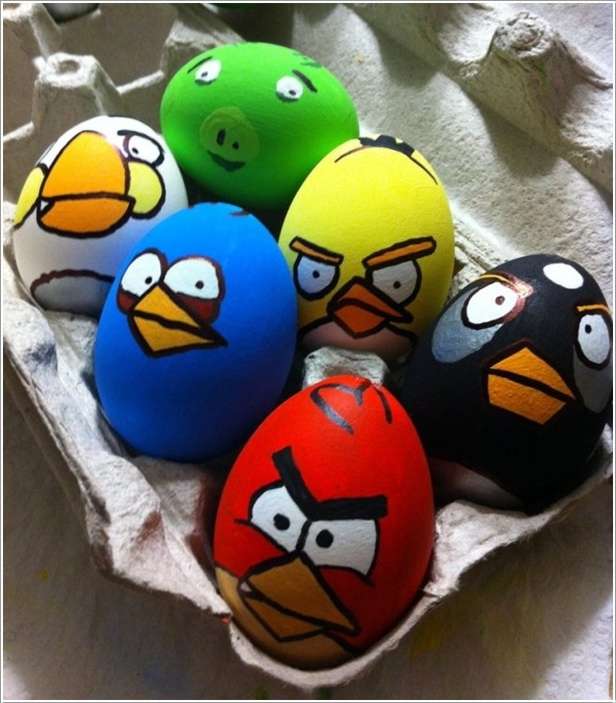 Give these eggs to kiddos around you on Easter day and they will surely love this wonderful surprise.