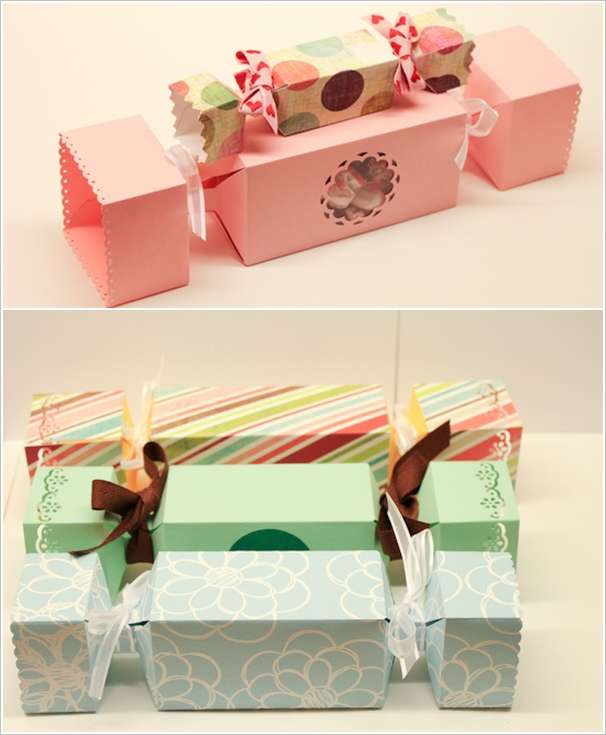 If you need a cute idea to wrap a gift or some sweet treats then this candy gift box is worth trying.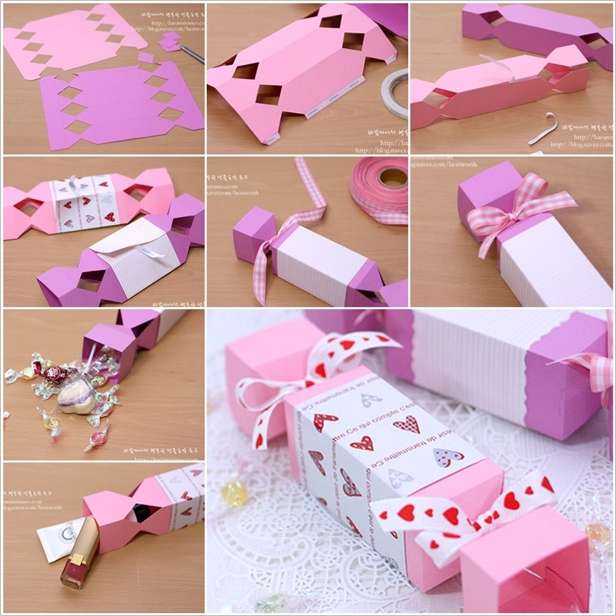 To make this candy shaped gift box you have to cut a 21.5 cm x 22 cm piece of card stock. Then score it in the way shown and cut diamond shapes in it. After that fold along the creases and paste paper to its middle part. After that apply double tape to its one end and give it a shape of a candy. Tie one end with ribbon and after filling the gift tie the other end too.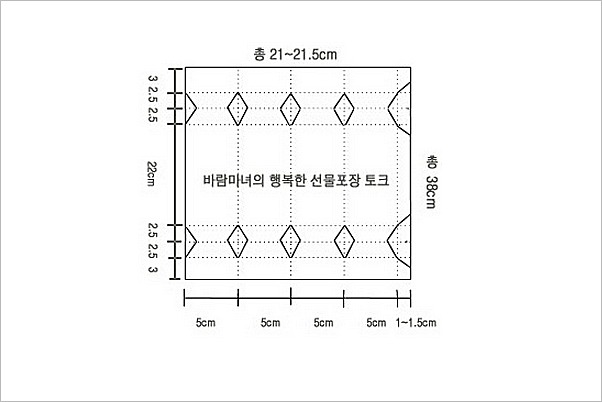 Here goes the template of this candy gift box. Find out more details at 7darov. Happy crafting!