Kids' bedrooms always need change; not just a change, but there is also need of style and innovation additions. You can do so through a little change in bedding set. Your selection for bedding of your kid room matters a lot. Cartoon characters, hit movies' heroes, aquatic animals, floral prints, jungle themes and many more are very common for kids bedding, why don't you try out some new and amazing themes and old themes with newness in order to make the sleep of your kid so exciting!
Chocolate Bar Bedding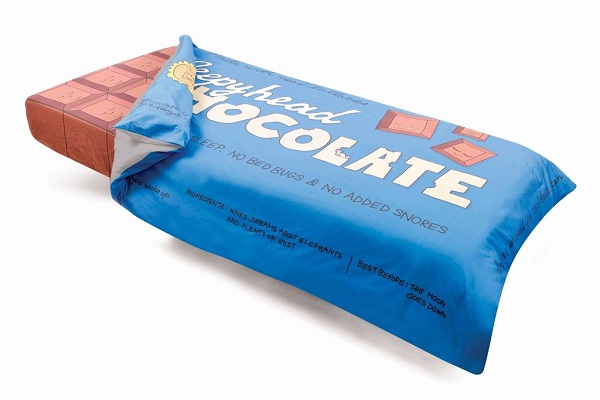 Chocolate bar bed toppings are designed by Sophie Farquhar – An Australia-based designer for a bed toppings company. This 4-piece chocolate bar bedding for single bed is made with 100 percent cotton and can be a great source of fun for the whole family especially children who are chocoholics and never like to go into their beds for sleep. I am sure, chocolate bar bedding would make your kids' sleep happy and excited. You can buy it for $255 at http://www.bedtoppings.com.au/ .
Car Style Bedding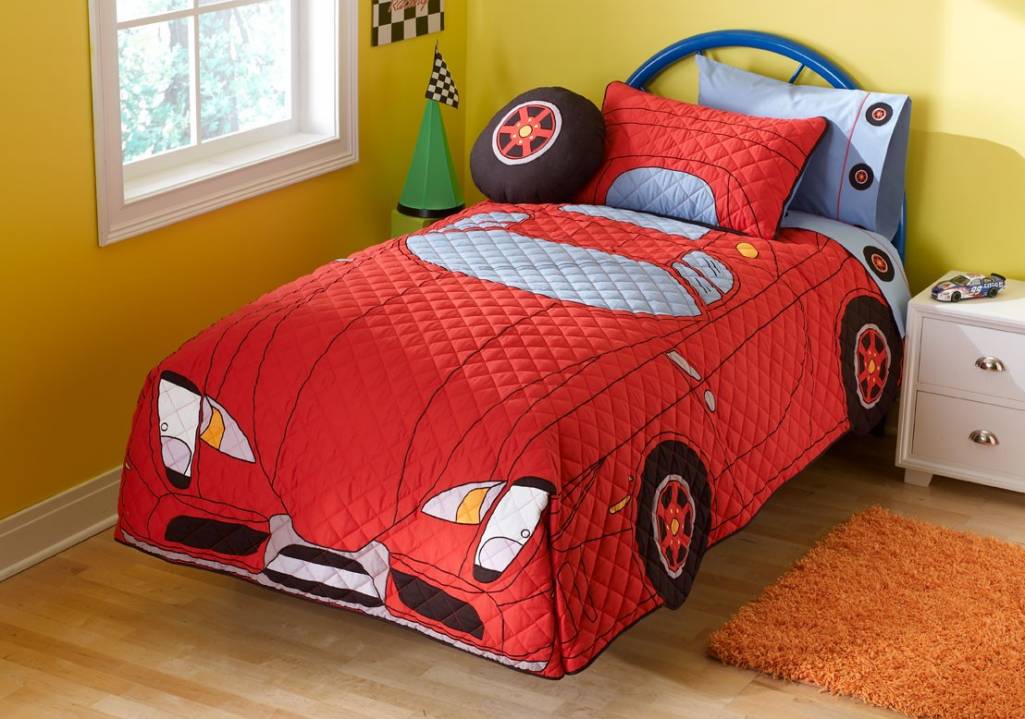 Now you can make your boy happy without spending huge money on redecorating and renovating his room. You don't need to hire a designer to give a unique look to your son's room; you can do it yourself in few minutes by buying this car style bedding and give an entire new and amazing look to your kid's room. This beautiful hand-crafted car quilt set includes a twin quilt and a sham of standard size. You can buy gorgeous car bedding for $109 at http://www.yourlittlesweetpea.com .
Camryn Ruffles Bedding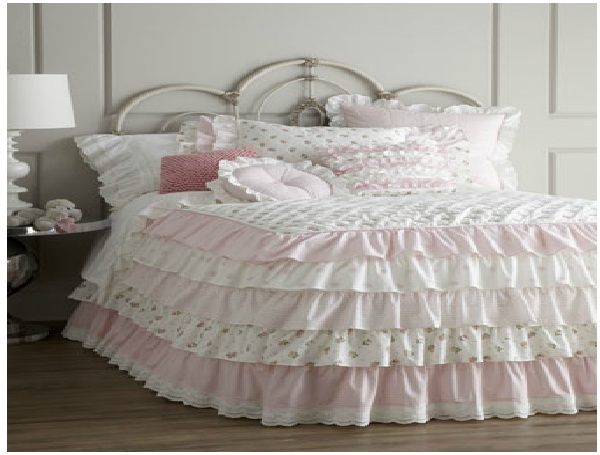 Camryn skirt bedding set with alluring ruffles and skillfully stitched pillow shams in white and pink gives your princess a royal treat. Linen bedding by Camryn is made of cotton and polyester that gives comfort, cuteness, and durability all the time. You can find this ruffles bedding at http://www.horchow.com .
Sports Bedding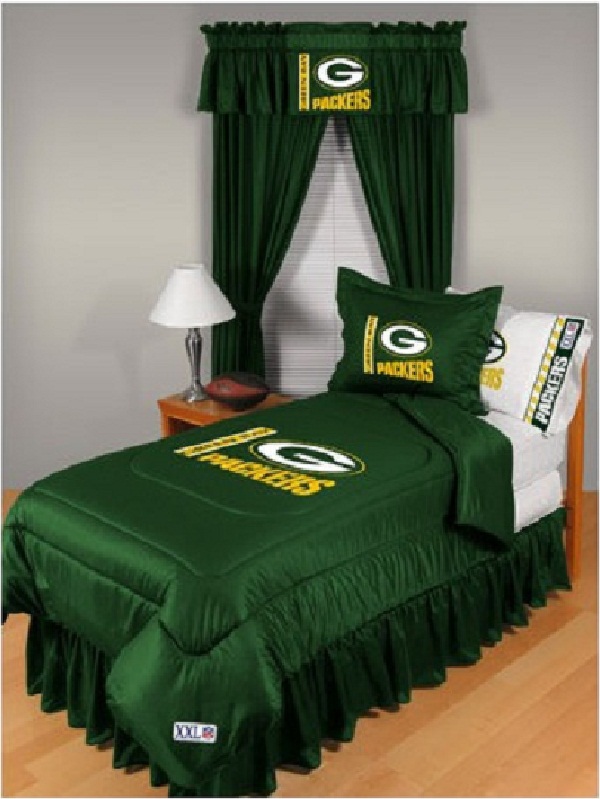 Kids of all ages love sports and they like sports theme in their bedroom therefore, this is the time you select green bay packers bedding for your kid's bedroom and give a surprise to your athletic kid. White colored sheet, dark green comforter twin, green ruffle and shams always increase the morale of your athlete. You can buy green bay packers bedding collection for $16.99 – $89.99 at http://www.target.com .
Formal Kids Bedding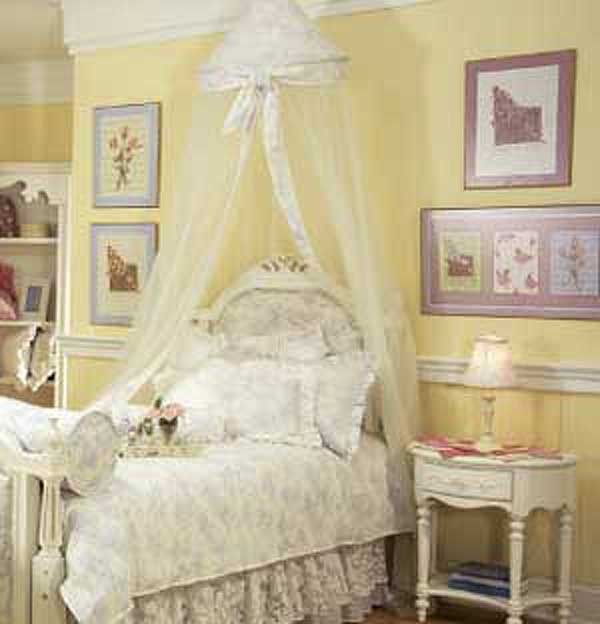 Simple but elegant bedding gives the feeling to your kid especially girl that she is very special to her parents who cares for her and this feeling does not need verbal expression.  Give the feeling of unique personality to your child by choosing Isabella blue kids bedding. This includes blue Duvet, dust ruffle, 3 ruffled shams that cost $532.90 at http://californiakidsbedding.com .
Siberian Tiger Bedding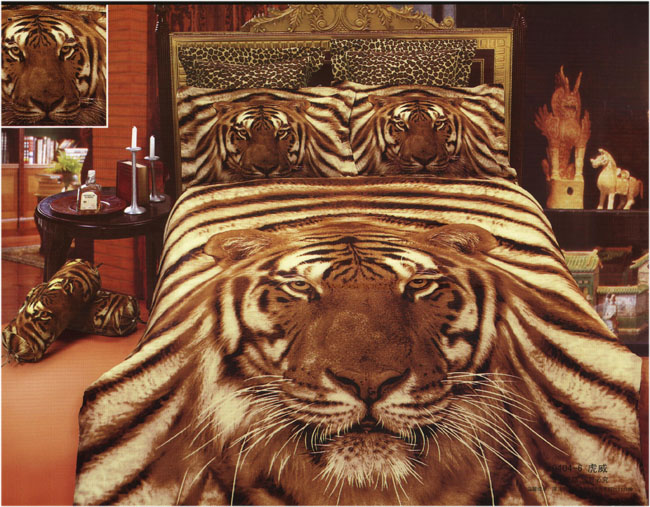 Kids love animals and tiger is one among the most favorite jungle animals of them. Your kid would love to find real looking tiger on his bed as a night companion and this bedding would leave great memories in his life. So, you can buy this artistic piece for $143.45 at http://www.themedbedroomideas.com .
Super Hero Bedding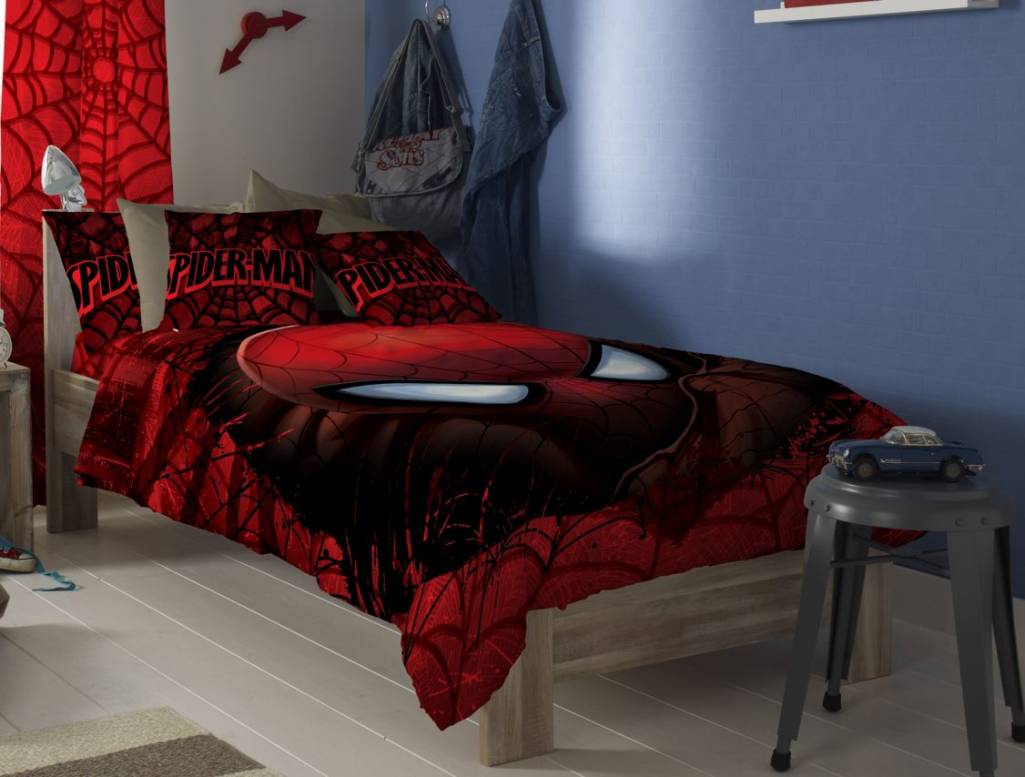 Your kids would definitely love the giant Spiderman in action mode on their bed sheets. This dark red colored bed sheet with sparkling silver eyes of Spiderman gives wonderful feeling to kids in the dark room. For more detail, contact at http://www.busydoor.com/ .
Space Bedding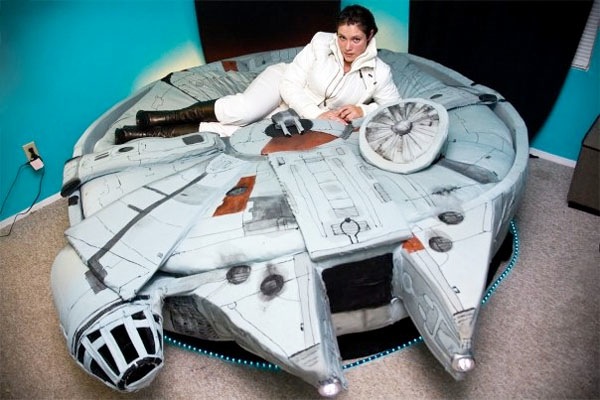 There are plenty of bedding sets on the theme of sci-fi space, but this one is really unique in this category. Kayla Kromer has created an outstanding Millennium Falcon bed with adorable bedding that is so detailed with precision. Lights, cockpit, radar, cargo holding prongs and smuggling holds are easily visible and more than that, it gives super comfort. More information related to this trendy bedding can have through http://www.trendhunter.com .