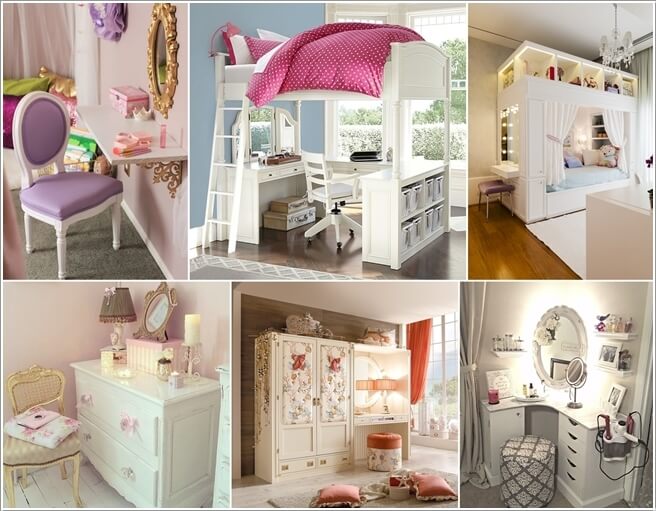 A vanity desk not only looks cute and stylish inside a little or teen girls' room but it is a practical piece of furniture as well. Because your girl can get ready where all her styling supplies are placed. An addition of a vanity table will surely be welcomed by your girl in her room. So, take a look at different ways to add a vanity desk to a girl's room:
1. Integrate The Vanity Table with The Storage Bed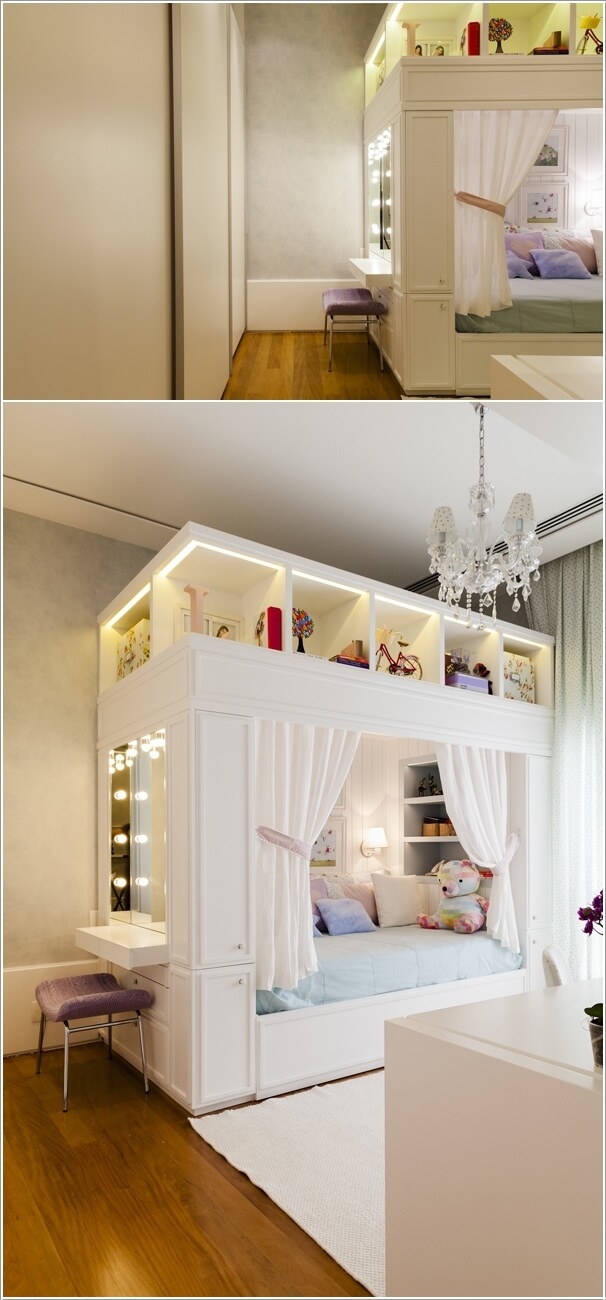 Image via: constance zahn
2. Swap The Nightstand with a Vanity Table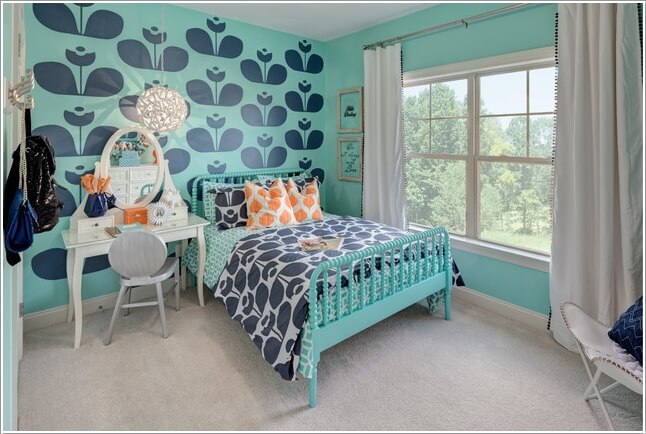 Image via: calatlantic homes
3. Combine The Workstation with The Vanity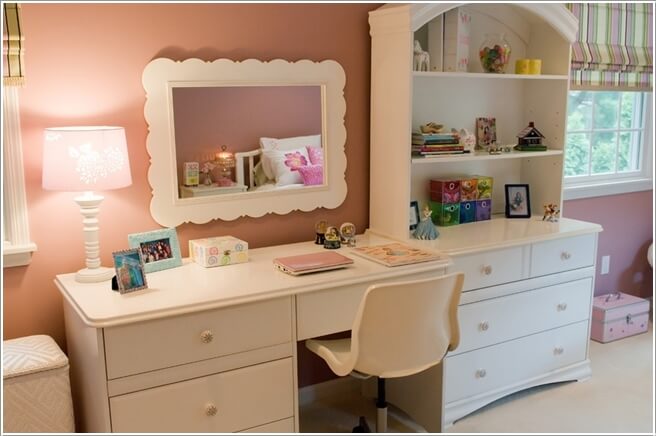 Image via: houzz
4. Put The Vanity Desk by The Window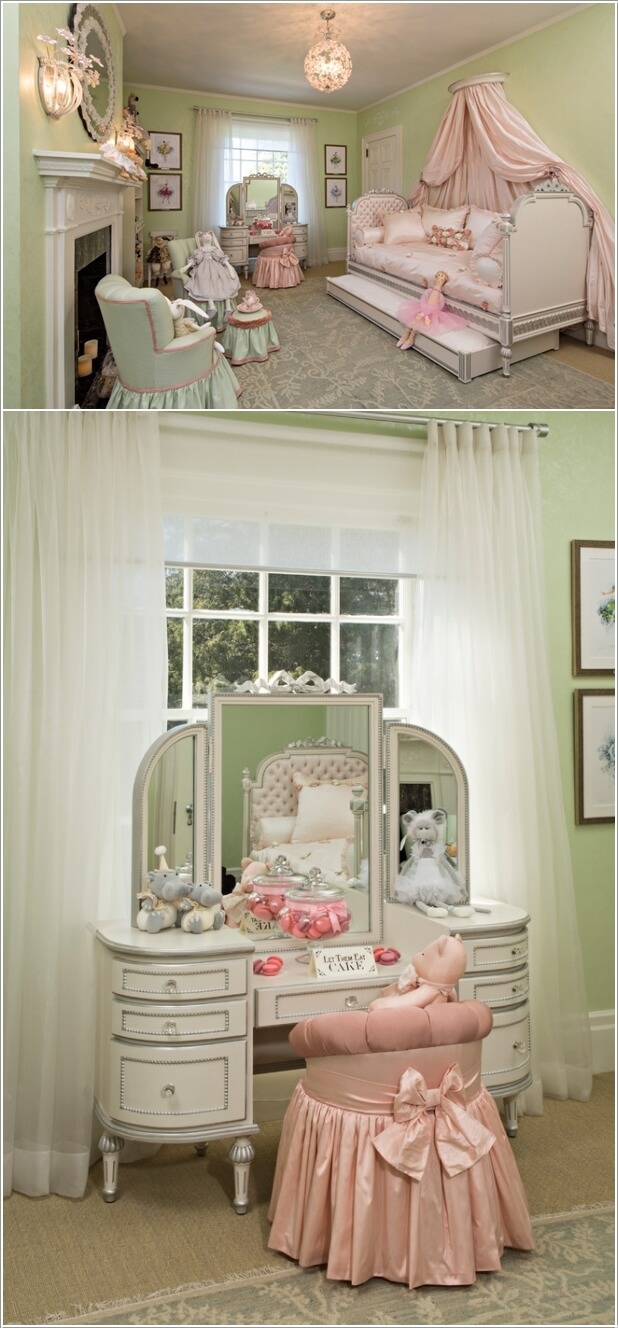 Image via: houzz
5. Simply Mount a Mirror and a Floating Shelf on a Wall; Put a Chair and Voila!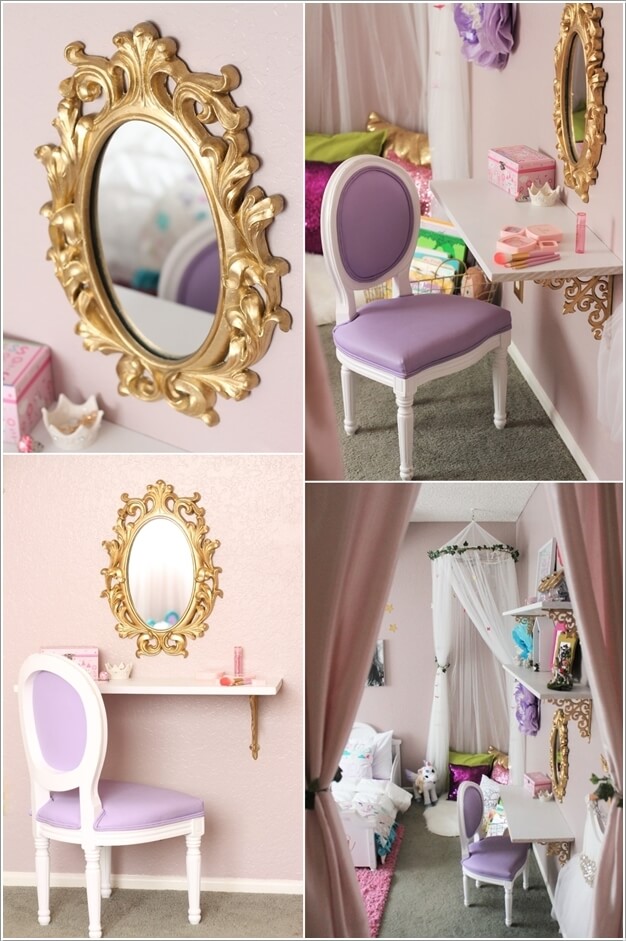 Image via: project nursery
6. Tuck in a Vanity Table Under a Loft Bed
7. Make a DIY Version of a Vanity Desk with an Upcycled Dresser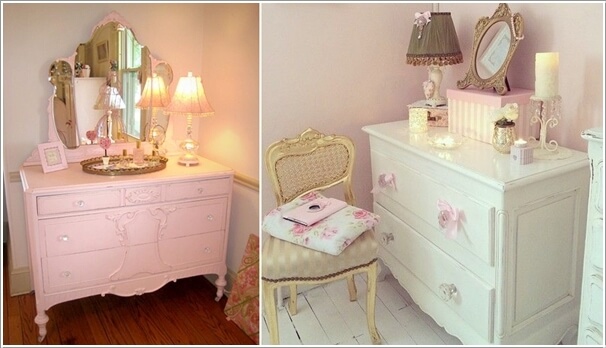 Image via: pinterest , pinterest
8. Fill an Alcove with a Vanity Table and Bring Cuteness with Pastel Curtains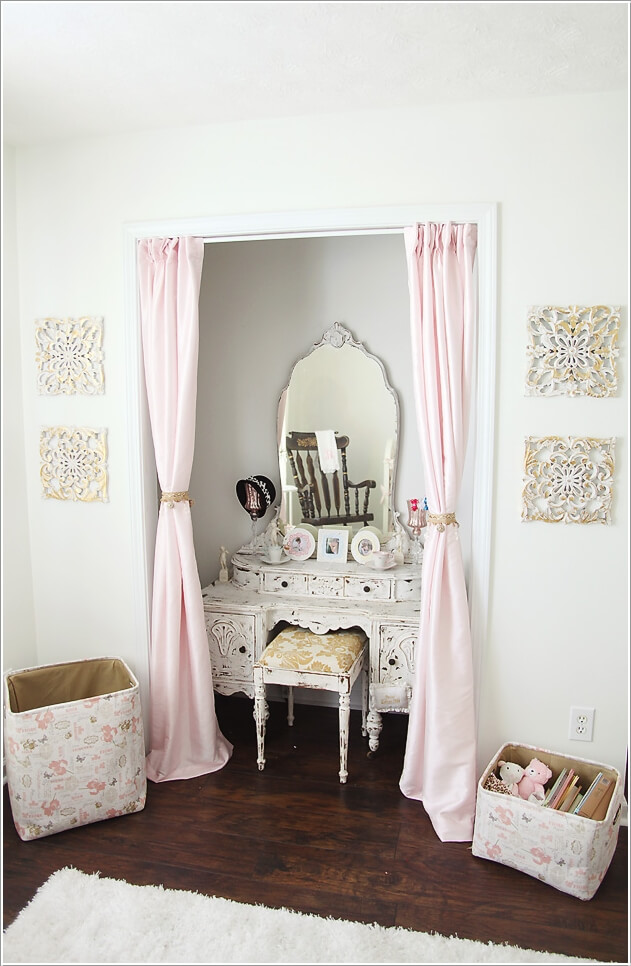 Image via: project nursery
9. Build a Space Saving Corner Vanity Table Like This One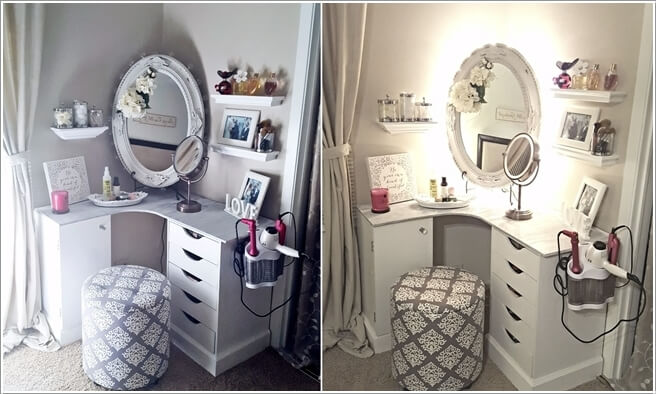 Image via: home with lo
10. Combine The Wardrobe with The Vanity