It is said that looking at plants adds a sense of vitality and refreshes your mood. So why limit plants to only garden area when there is a possibility to bring the freshness inside. You can purchase some indoor plants and can mix and match them with your interior as it will jazz up your furniture and fixtures. So here you go for some interior decor with nature's beautiful creation none other than plants…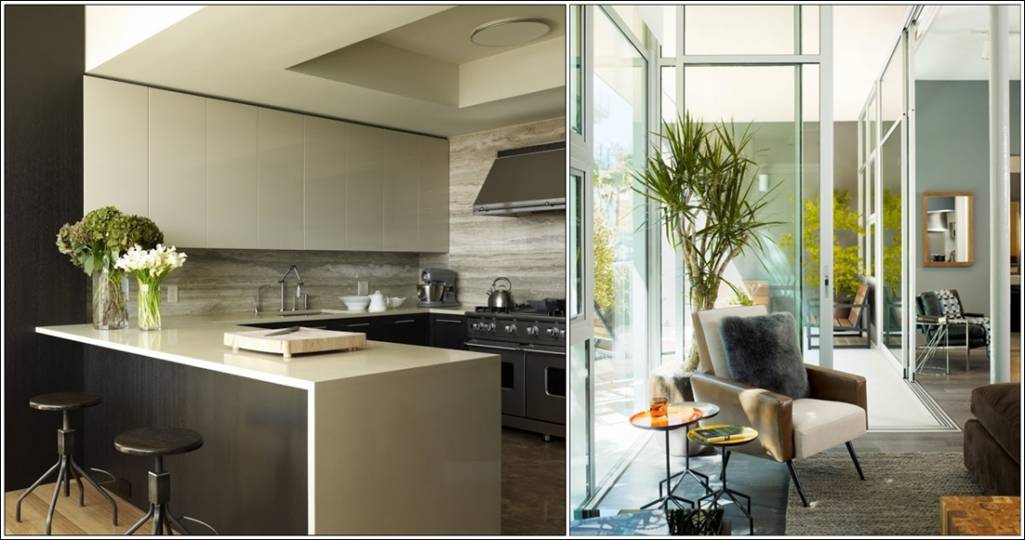 Via: Incorporated
1. Incorporated
The first picture shows a kitchen counter that has two vases decorated with fresh green plants. A green pop of colour is looking amazing with the grey shades of the kitchen. The second picture shows a living area where a slightly heighted plant is coming out from the back of a sofa.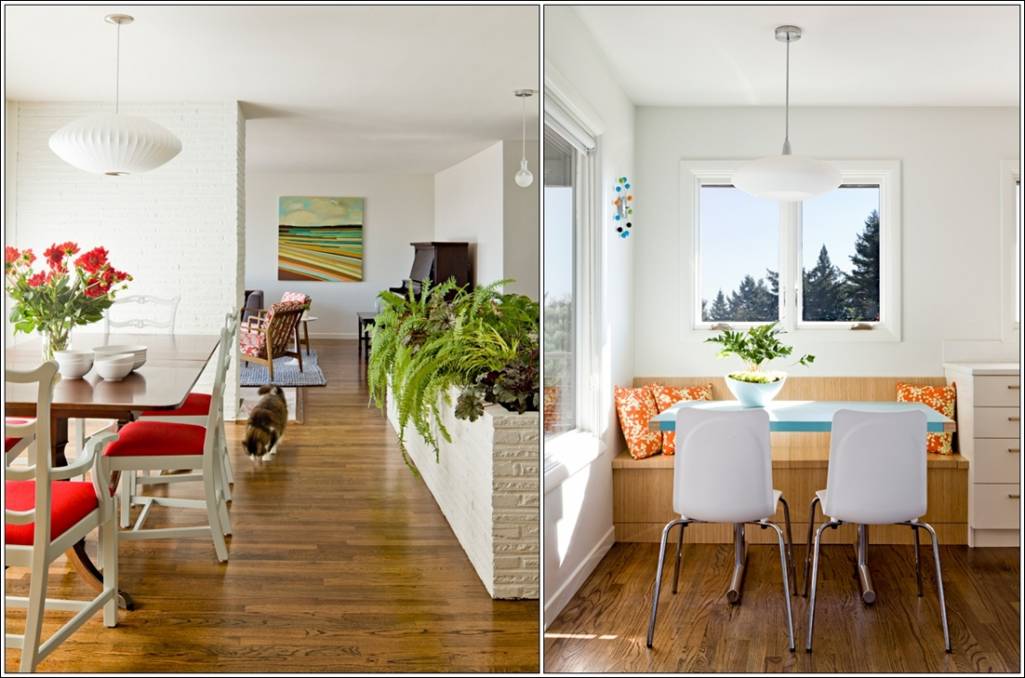 Via: J H Interior Design
2. Jessica Helgerson Interior Design
Another great way to add plants to your interior can be a large ceramic pot in rectangular shape. You can place it along the side of the wall like in the first picture. If you want a bit of green colour on your dining table then a small round pot with a tiny plant like in the second photo will do the work.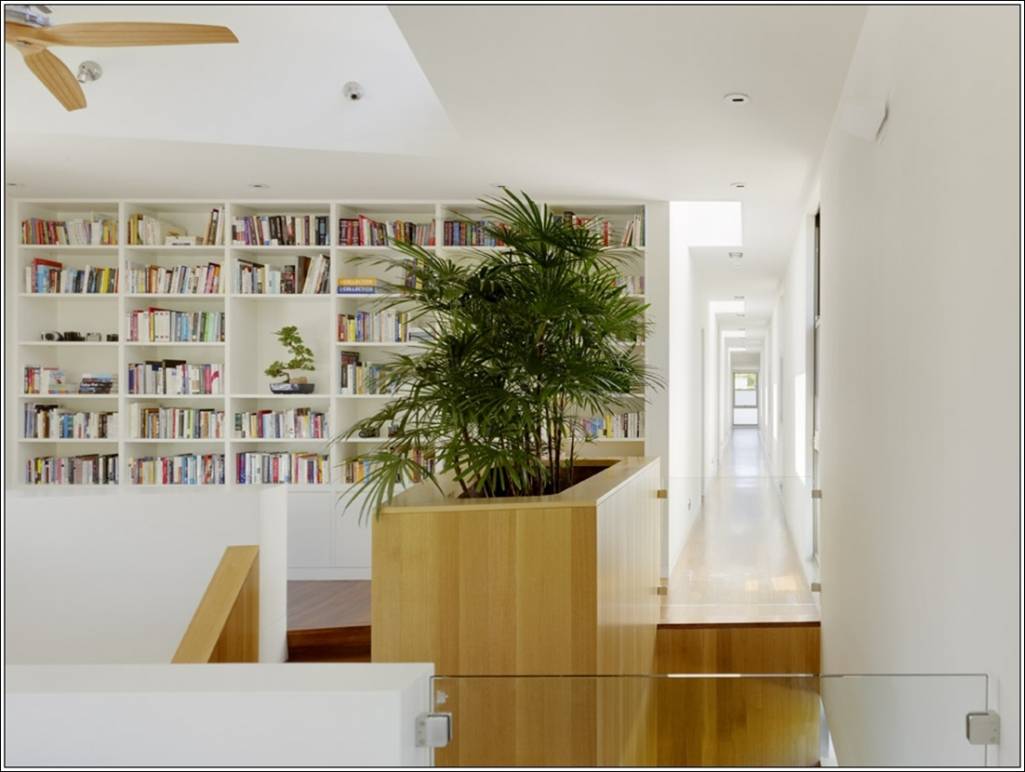 Via: CCS Architecture
3. CCS Architecture
If you want to make your study more interesting and enjoyable then you can do so with a wooden square pot with a green plant in it. It will not only contrast with your interior but will itslef be a decorative item.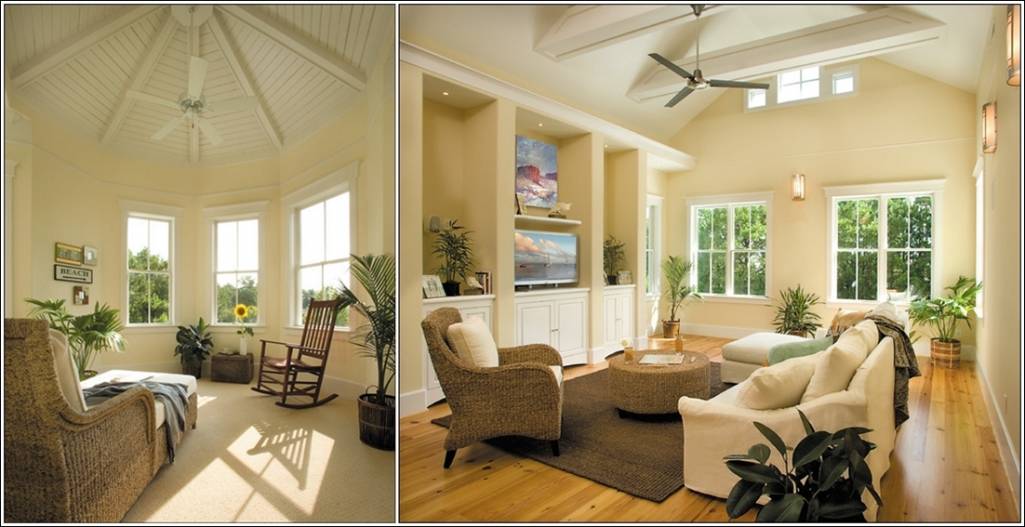 Via: Tongue and Groove
4. Tongue and Groove
If you can maintain plants well and have a lot of plants in your garden then think out of the ordinary and bring them inside. Fill the corners of your wide space with plants and then see the magic like in the photos above.

Via: m-architecture
5. m-architecture
If you like plants in your bedroom or other space in your house and don't have much space then no issue. Simply get a single pot in square or round shape and put it at a corner.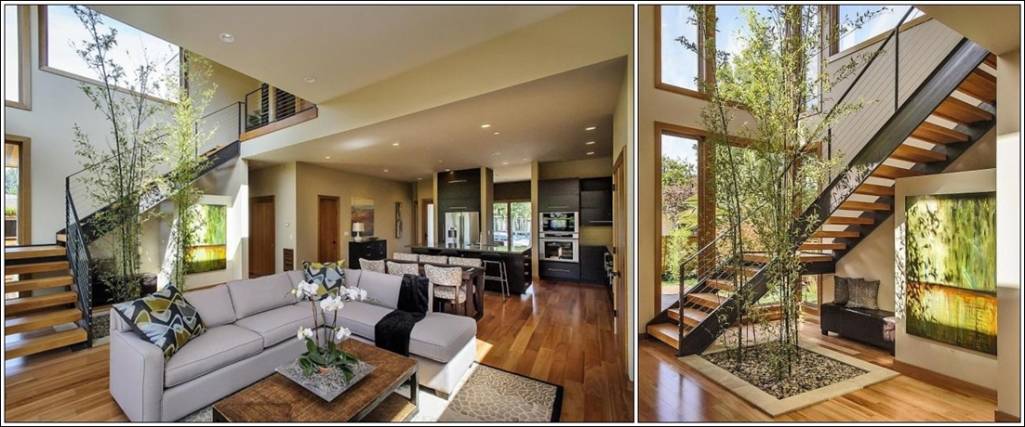 Via: Toby Long Design
6. Toby Long Design
This could be a great idea all you need to do is to make an area of soil and make a pavement around it and plant a small tree in it. It will look absolutely stunning with a wooden floor as shown in the photo.
Via: Studio ST
7. Studio ST
If you want more greenery in a single pot then you can get a voluminous plant that spreads vigorously in a pot and it will create pops of green like in the first photo. The second photo shows a tiny plant at a corner of your bathroom sink that is looking so good.