Morning is the time when even the busiest family members get a chance to sit with each other and have a breakfast. For this you can add a breakfast nook to your kitchen or living area. So here you go for some breakfast nooks…

Via: venegasandcompany
1. VENEGAS AND COMPANY
This one is having a built in window seat that is transformed into a breakfast corner. Its location at the window makes it airy and bright.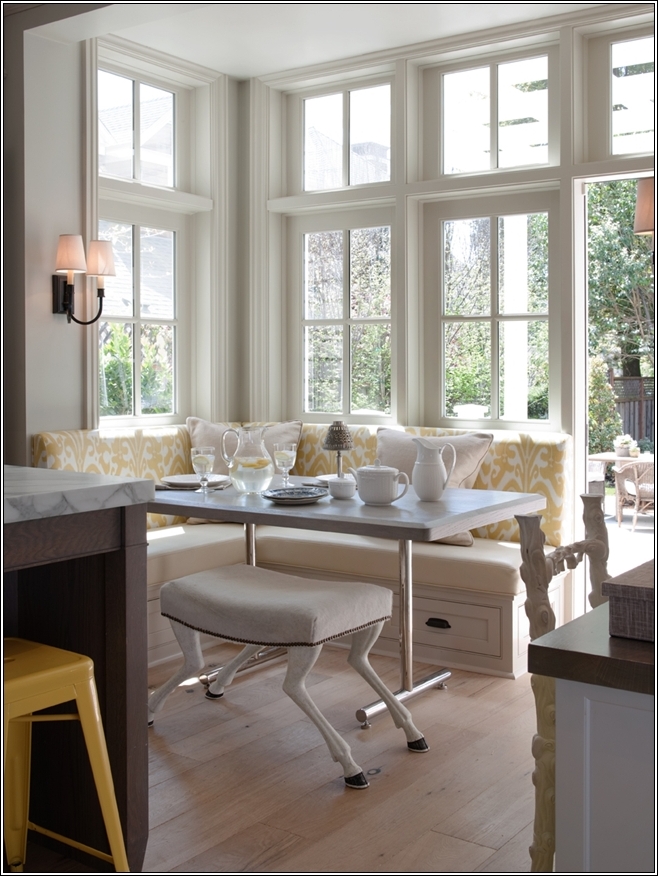 Via: heydtdesigns
2. HEYDT DESIGNS
This nook is just near a door that leads outside. The design is also very elegant with the use of majorly white tones. This will be a great place to have breakfast while talking to your family and having views of outside.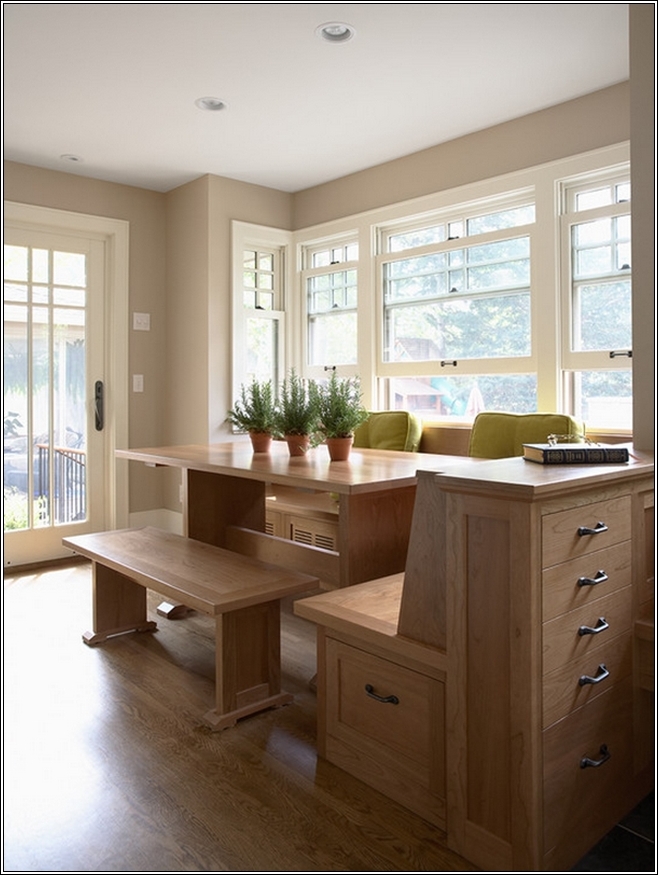 Via: trehus
3. TREHUS
This is not just a breakfast area but also a place that provides solution for storage. This place has wooden furniture and fixtures that are having storage drawers.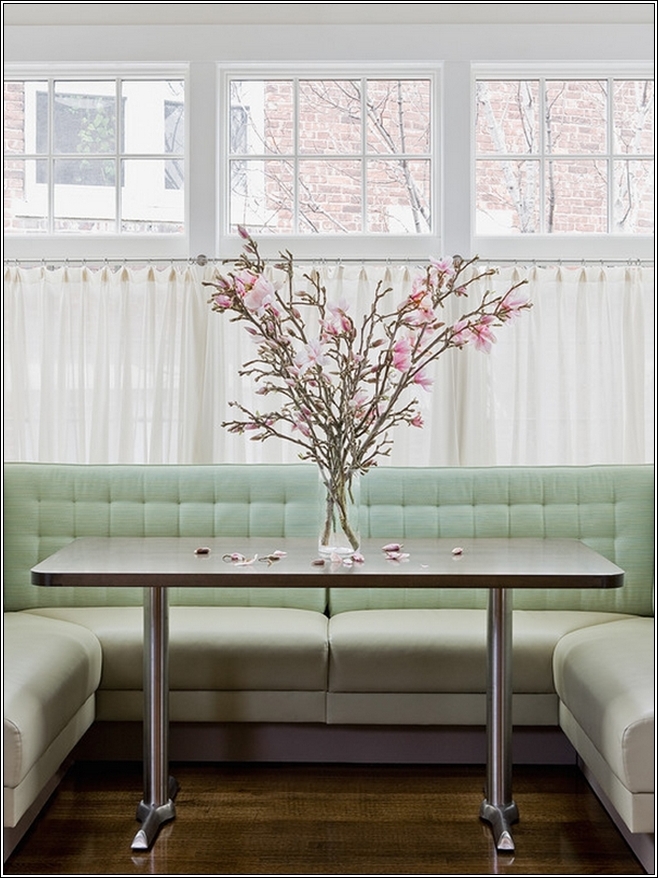 Via: platemark
4. Platemark Design
This breakfast nook is decorated with mint green sofas and white fabric drapery. It will be such a soothing place to sit at and enjoy your breakfast.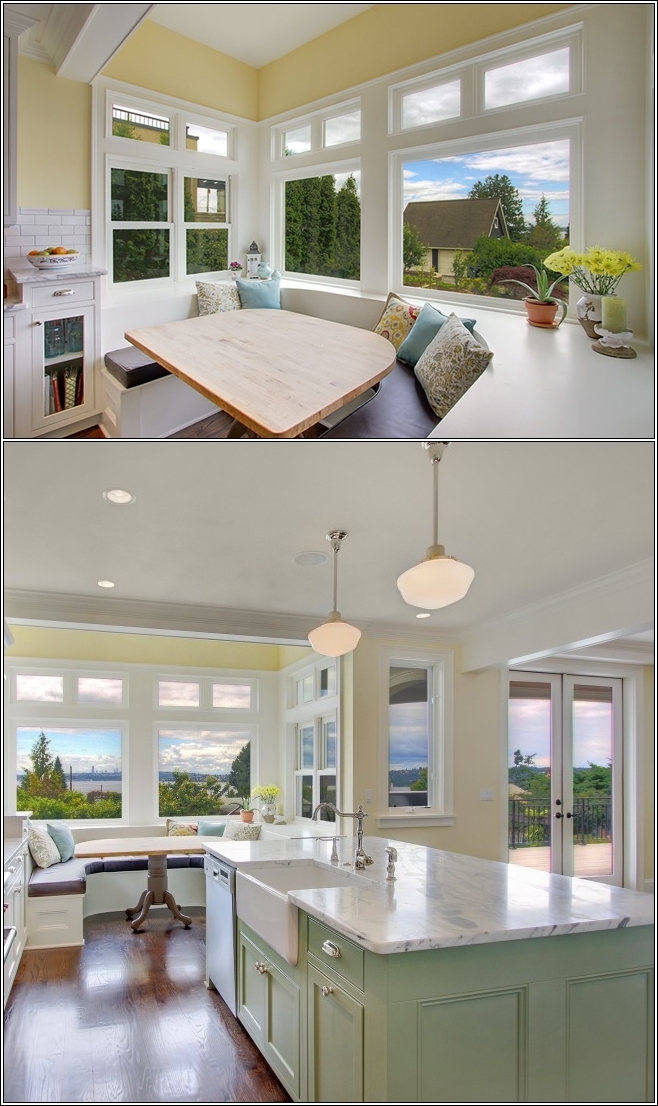 Via: rwandersonhomes
5. RW Anderson Homes
This nook is added to a kitchen at the side of the window with a wooden table in the centre.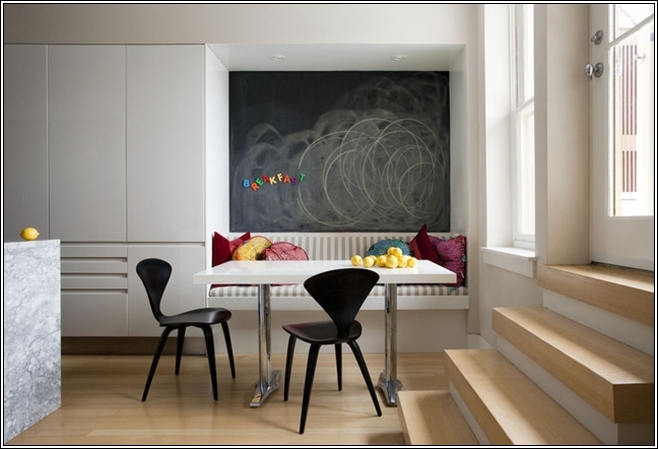 Via: ruhlwalker
6. RUHL WALKER Architects
This breakfast area is a very interesting one that is done in the blend of white, black and wood. The seating is made with the combination of a bench and two black chairs along a white table in the centre.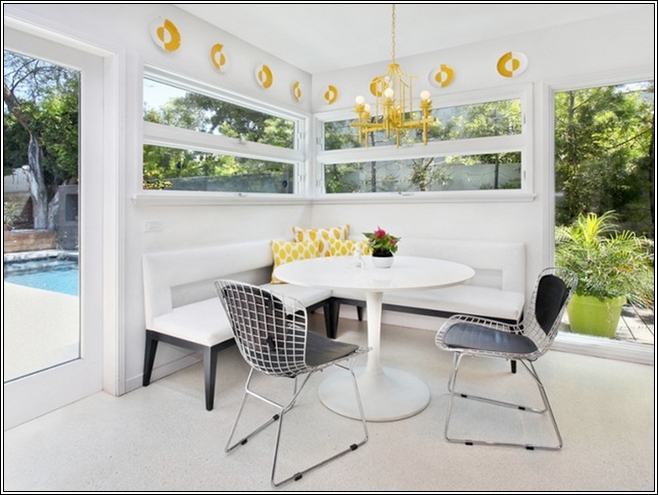 Via: turquoise
7. Turquoise
This breakfast area is having a very chic look with a white bench, white round table and two black chairs. Yellow accents are added through yellow plates, a yellow chandelier and yellow throws. This place opens to garden and pool area and is a very calming place to spend your morning time.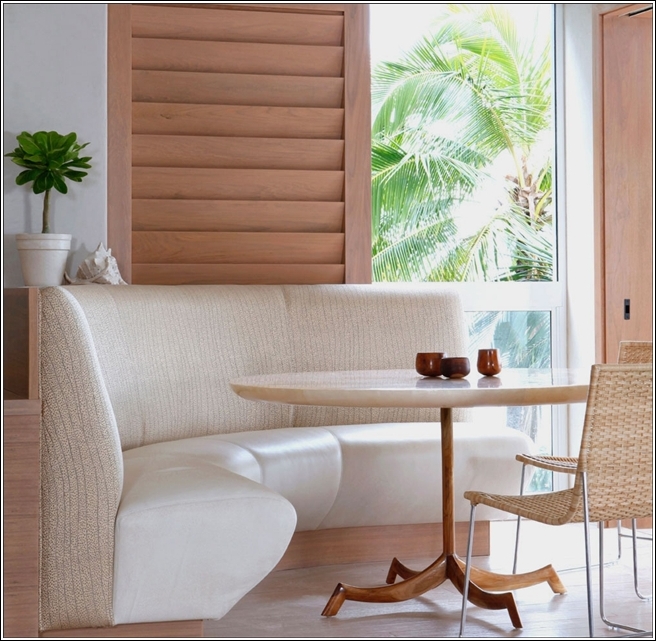 Via: philpotts
8. Philpotts Interiors
This nook with a chic and modern look is done in white coloured curved sofa with wooden walls. Rattan chairs and wooden table are also the perfect addition to it. Morning time will be for sure a fun time here.