ABC. STICKERS TO DECORATE KIDS' BEDROOM

If you are thinking of decorating your child's room in a way that will not only add a zing to their room but will also serve educational purpose then this is the right place…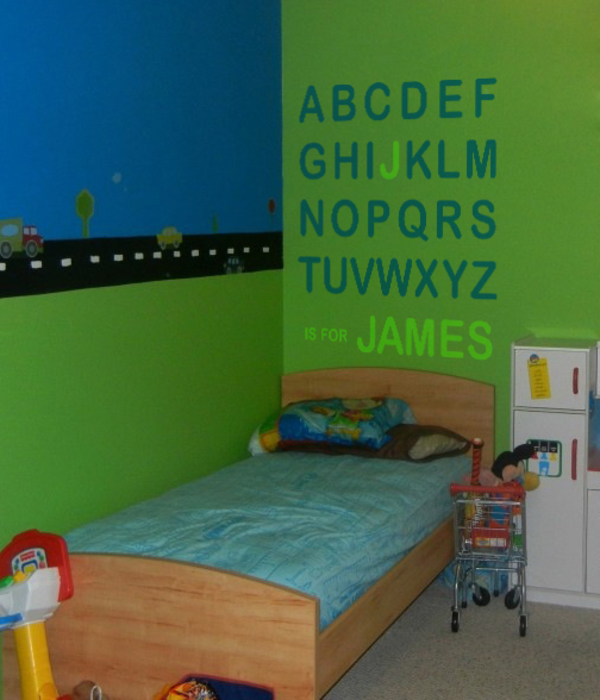 Via : Trading Phrases
The unique flavor of this sticker is that it has all the alphabets with one alphabet dedicated to your child's name which makes this one stand out from ordinary alphabet stickers. It costs you only 34.99 bucks.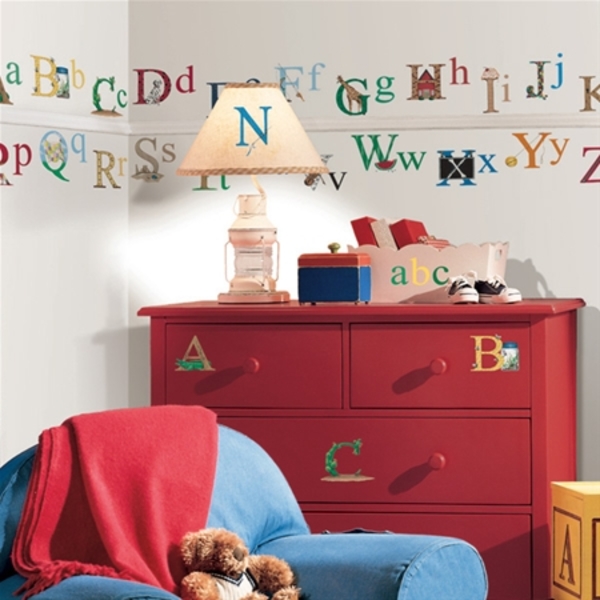 Via: Deco Wall
Beautiful alphabet stick-on with multi colors for ₤18.5, which will merge well with any wall paint and furniture of the room. These stickers can be removed and reapplied the way you wish them to be.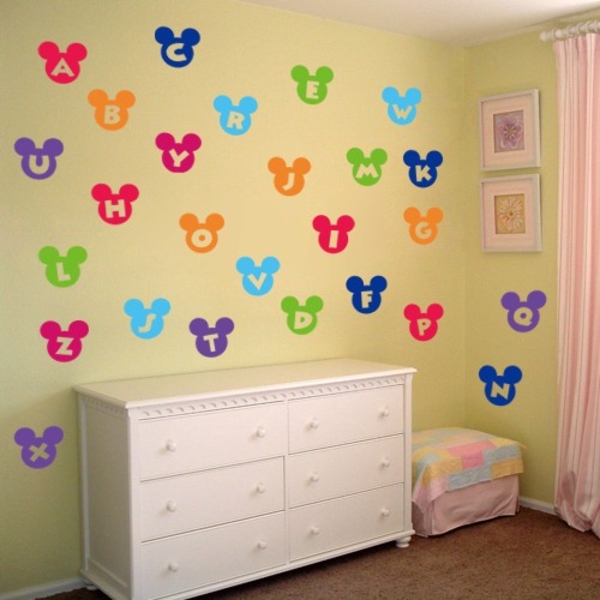 Via: Magic Wall
You can make your kid's room a Mickey Mouse kingdom by these pretty sweet Mickey Mouse alphabet stickers. These are for 35 dollars.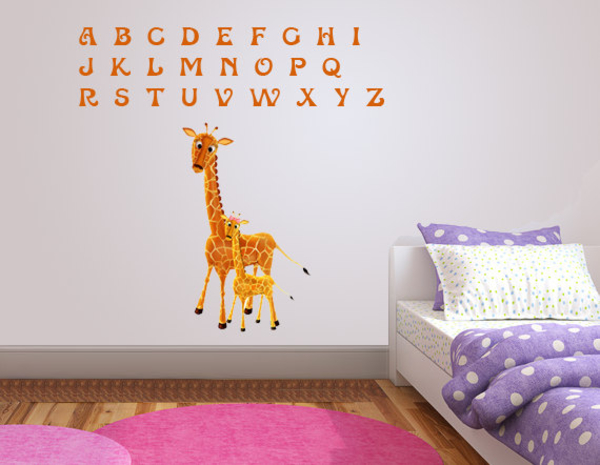 Via: Etsy
Now these are what we call fantabulous.They are complete upper case alphabets matching with a giraffe sticker.A cute deal for your kid!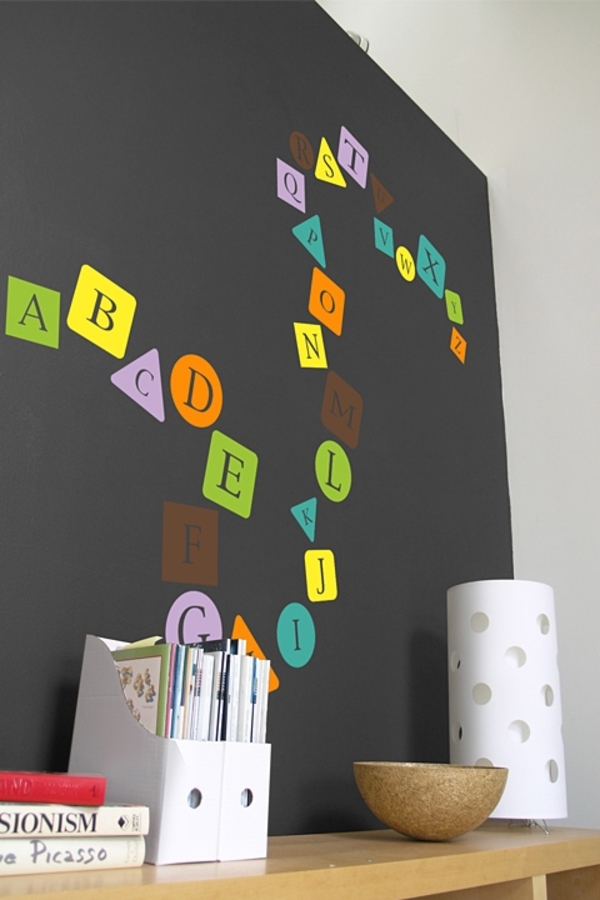 Via: Blik
Blik is providing state-of-the-art colorful geometric alphabet block stickers that will cost you only $ 45.They will look good if you have to revamp a single wall of your kid's room.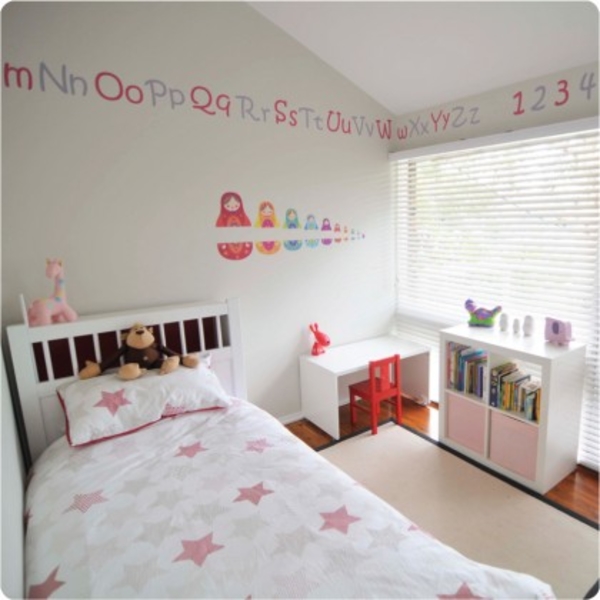 Via: The Wall Sticker Company
If you like light colored theme of your junior's room to make it appear spacious and want to fill the walls with some decent stuff then these alphabet stickers are made for you! You can order them online for $89.95.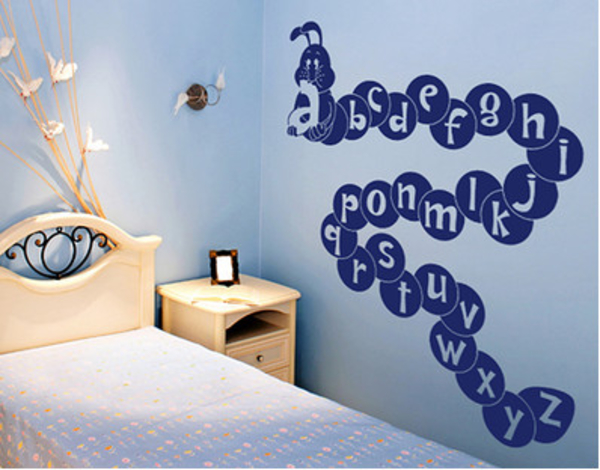 Via: Your Deco Shop
This caterpillar stick-on decal will not only make your little boy's room complete and a fun place but will also teach him alphabets with sequence. Want this ? Grab it for 47.99 bucks!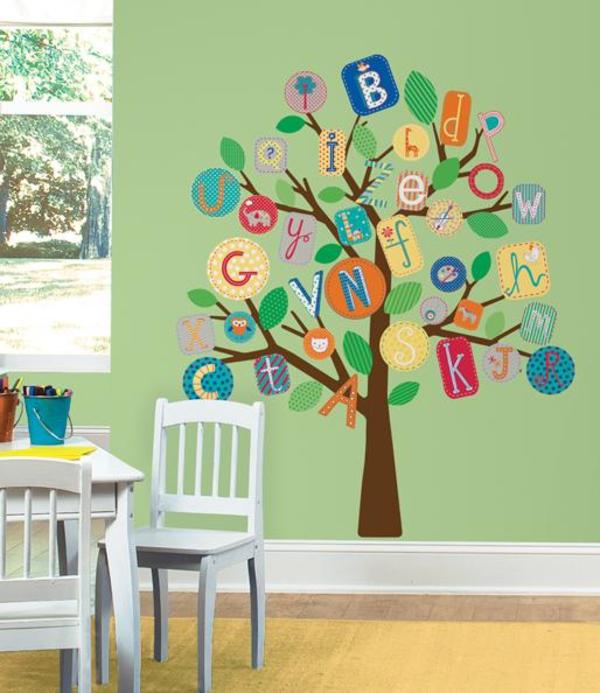 Via: Peel and Stick
This has got so much fun. A large tree with patterns like check, dots and stripes with alphabets on them.Moreover animal doodles are a plus.All in one sticker! It will make you kid's room their favorite
place in $79.95.