We are sure that just the idea of living in a stable give you the urge to giggle and you think that this far of a realistic and a truly crazy idea. But, before you make  your own assumption, let us convince you that you can comfortably live in a superbly transformed stable which can serve as a functional and beautiful home. We found this mesmerizing once abounded stable and now beautiful home located in Spain, the province of Cáceres, which will totally blow you away. The abounded stable was transformed by the design ÁBATON Architects, and their consistent effort to turn a stable into a two story house with electricity and water was totally worth it. The exterior of the stable home is totally natural looking with stacked stone material and tall lodge door. The interior, consisting of utterly light and bright ambiance, decorated with ultra natural wood materials and chic furnishing  has truly sublimed this once abounded stable into a super off grid home.
Natural Airy Bedroom

Mid Century Living Room

Kitchen

Dining Room

Open Plan Seating Room

Concrete Bathroom

Stacked Stone Exterior

Lush and Dreamy Patio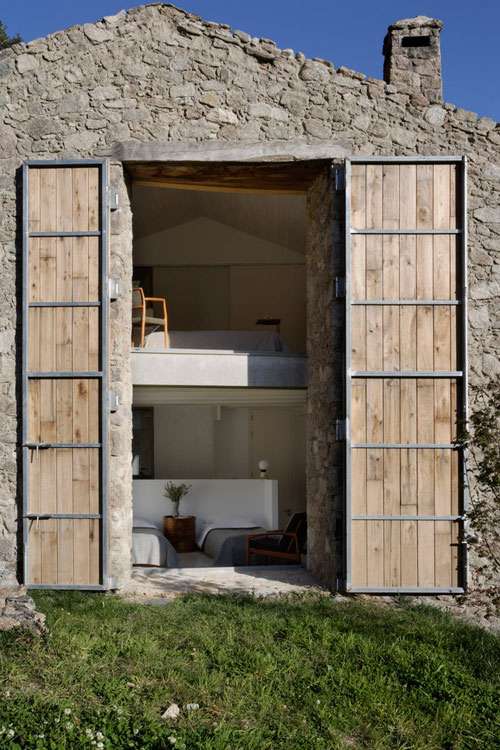 We are sure that you are as much amazed as we were, by the super perky and bright interior, the lush and awe inspiring nature surrounding the stacked stone pleasant home. Just Magnificent! This stable home is a great and solid example that off grid home are surely comfortable and modern and that you can create peaceful and beautiful home from any interior.