Insomnia is a troubling condition in which you cannot sleep at night or wake up in the morning. A variety of factors can cause it, and it may appear at any age. Your body may be too exhausted to sleep, or you may be bothered by mental and physical factors like stress, medication, or insufficient sleep that has intensified over time. Luckily there are techniques you can try that could alleviate this issue and hopefully be able to get some quality sleep to keep your body in good working order.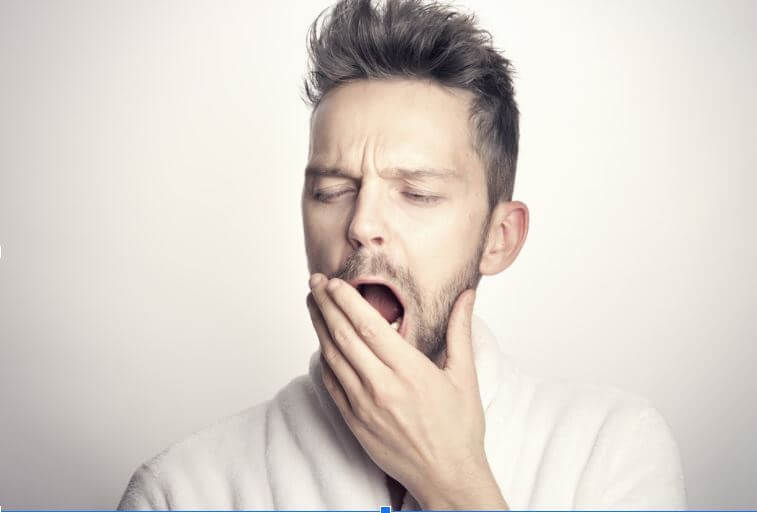 Causes Of Insomnia
Our health and well-being depend on sleep. For some, sleep is an elusive need that they struggle to fulfill every night. Insomnia symptoms can range from trouble falling asleep to waking up too early in the morning. There are many causes of insomnia, including stress, depression, or anxiety, but it's important to remember that there's no one cure-all for overcoming insomnia. This sleep disorder affects between 30-60% of people worldwide. It tends to be chronic and can be attributed to several factors. Some of the symptoms vary significantly from person to person, but common ones are:
Mental disorders such as anxiety or depression.
Stressful events in life can trigger it.
Alcohol or caffeine consumption in the evening hours.
Chronic restless leg syndrome, which causes discomfort and an urge to stretch one's legs.
Sleep apnea.
The symptoms are not limited to just mental disorders or physical sensations alone; they might also take the form of headaches or heart palpitations.
Get A Comfortable Bed
A comfortable mattress is a necessity for a good night's sleep. Many benefits come with owning a comfortable bed. A mattress should not be too soft or too firm, as it will affect the quality of sleep. It is especially important to those who suffer from back pain, as they require a supportive yet comfortable sleeping surface to get relief from pain and stiffness. Additionally, the best mattresses will ensure your spine is aligned, which will, in turn, reduce the risk of back pain. A new mattress that supports your joints and back could help you sleep better if you have insomnia caused by chronic pain. Furthermore, even if your inability to fall asleep is psychologically related, having a bed that helps your body will allow you to become more comfortable, alleviating some of the discomfort and unease accompanying insomnia.
Keep A Consistent Sleep Schedule
An asleep schedule is a daily routine of going to bed and waking up at the same time each day. It's important because it helps you fall asleep more easily, stimulates hormones that fight inflammation, and improves memory. While you might be able to fall asleep, it could be possible that your body becomes more relaxed over time and begins to associate certain times and rhythms with sleep. If this is the case, you should see an improvement over time, and if your routine is strict enough, you might even get some sleep. Once you begin to sleep according to your schedule, it should compound, allowing you to sleep more often and for longer.
Try Meditation
Meditation is like a reset button for the brain. It helps people shift their thoughts and, in turn, allows them to sleep more easily. Meditation has been shown to help people who have difficulty sleeping because it improves their mental focus and reduces stress. Stressed people will often have trouble sleeping because they constantly worry about what might happen in their future and cannot focus on what is present. Did you know that meditation can also provide some benefits for the physiological issues that often result from this sleep disorder? It's not always clear how meditation can help with sleep disorders, but many people report that they feel more refreshed after a session than they did before. You don't need anything, to begin with, just a quiet location and a place to sit comfortably. You can start by counting your breaths in and out and if you find your mind wandering, bring it back to counting your breathing.
Exercise More Often
If you have insomnia, the last thing on your mind is exercising. Nevertheless, it is a fantastic way to exhaust pent-up energy and bring on tiredness. You can combine exercise with meditation before you attempt to sleep and get the total mind-body connection that might be strong enough to induce sleep.
It is a terrible condition to suffer from insomnia. While several reasons cause it, you can solve some by maintaining sleep discipline and finding a mattress that supports your body correctly. Meditation could offer the solution you have been looking for if your insomnia stems from a psychological issue. Be sure to keep trying whatever you do, and if the problem worsens, speak to a doctor.