"A Synthesis of experience, knowledge and excellence in modern design" is the motto of Roche Feller Partners Architecture And InteriorCo., who has done tremendous residential and commercial projects which has awarded and praised highly. One of their remarkable residential project is this beautiful beach villa which is situated in Manhattan Beach with views of the Pacific Ocean and Malibu coastline.
Home owner's desire was to have a southeast Asian look with a beautiful garden with existing sandy beach to complement each other and to have the fullest pleasure of the nature. The three story house of 4500 square foot home has moved to a corner of the plot to have owner's required zen garden while having the best view of the beach with its height.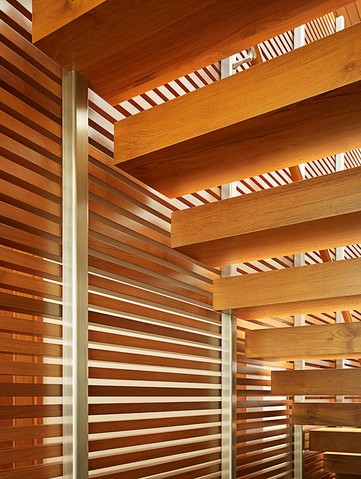 Concrete stairways leads to the main Mahogany entryway and from there the wood they have used in most of the elements from wall, stairways, mahogany slat staircase screen, ceiling to the furniture is so modern and sleek while it has maintained the Asian inspiration without any doubt.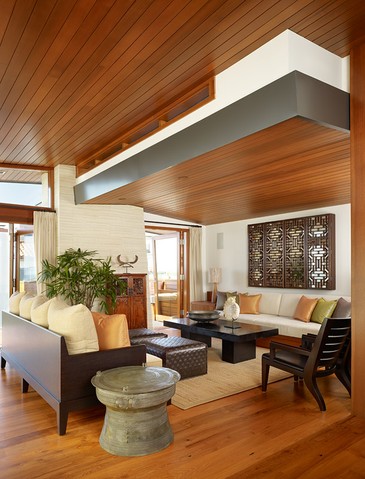 Straight from the entrance lead to the stairway to the upper third floor, which they have placed the public area of the house, affording them the best view for the guests. Middle floor has reserved for the private space while the ground floor has been used for a beach and family room with easy access to the beach.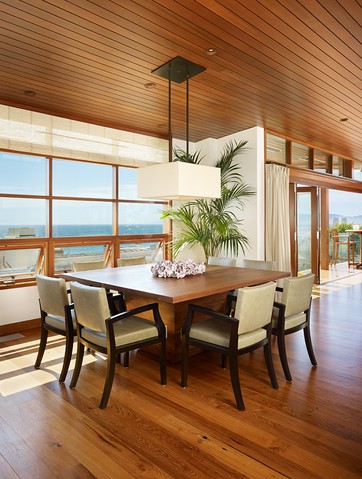 The roof of the house has split in to different levels to create different height ceilings, depend on space to have more intimate, cozy and brighter looks. Windows have created to pop out to bring the ocean breeze to the space and the doors open on to decks with a view of Malibu. Carefully used elements have brought the feel of Asia, such as Antique window screens, Antique side drums, exotic bulky furniture.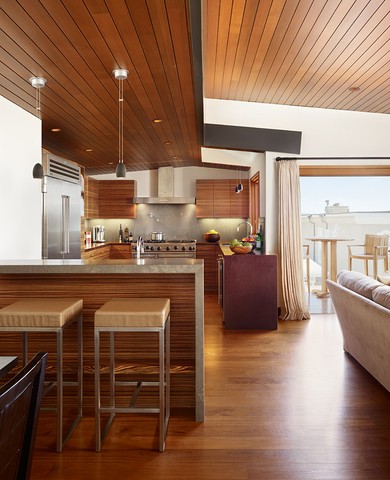 The kitchen is full of functionality with exclusiveness due to the fact that its dinning peninsula and back splash was made of Gray limestone and counter tops with red marble while the custom made cupboards were with Zebra wood.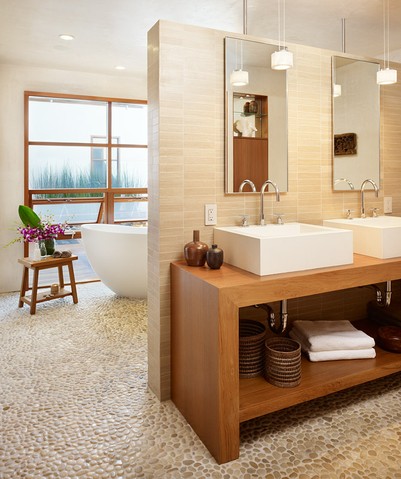 Roche Feller Partners have used all the special features in maximizing owner's desire of Asian look and accordingly, have included a pebble floor to the master bedroom bathroom with an automatic privacy control windows that overlook the zen garden.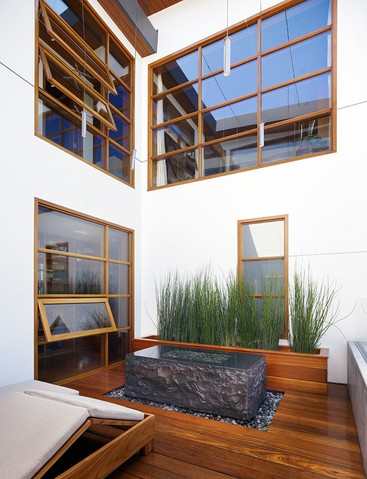 The most important thing of the house is the Zen garden which is in the heart of the house. All the rooms from upper to the lower look out to the open air Zen garden as per owner's most desirable request.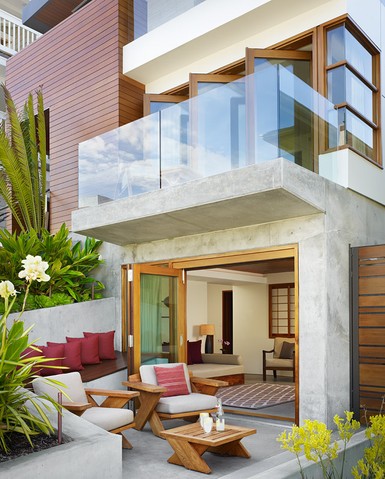 A family room again on the ground floor, open to a patio with easy access to the beach. Surrounded greenery, gray limestone walls have added the most cool and relax atmosphere to the space.