Many people are not aware of the fact that their bed can have an impact on their life in terms of comfort, style, and overall wellness. Research has shown that quality sleep is essential for optimal health and that a comfortable bed is a key to achieving quality sleep.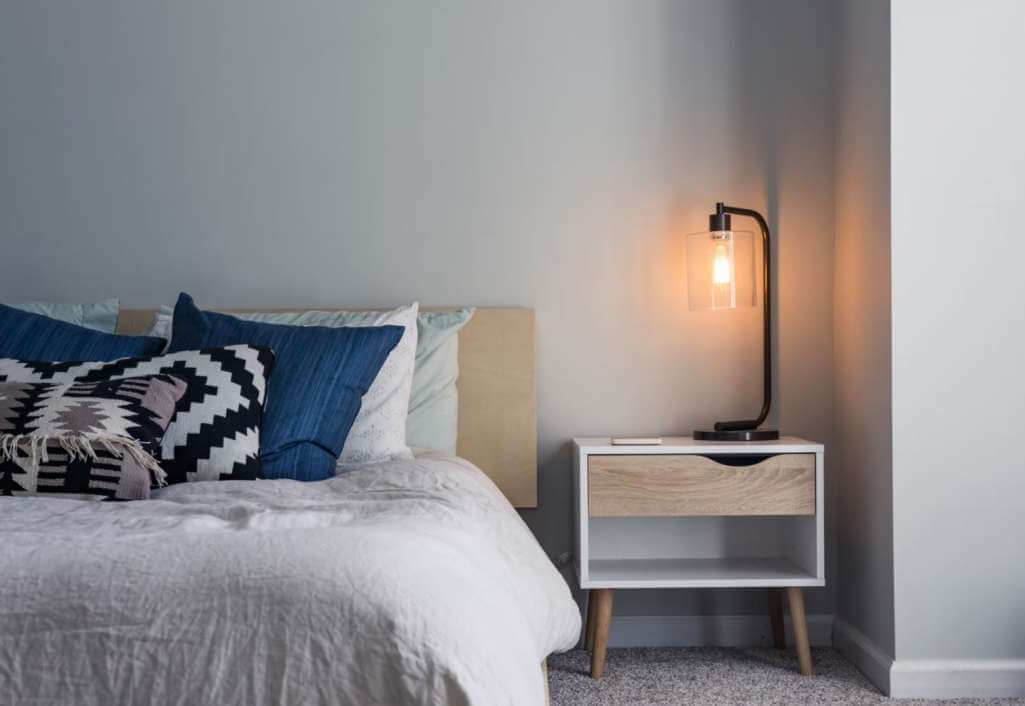 If you are one of these people or just want to improve your current situation then follow our 9 easy tips for getting a stylish and comfortable bed:
Get A Comfortable Mattress
A lot of people don't think about getting a new mattress unless they are having some sort of issue but this is actually one of the most important steps in achieving a stylish and comfortable bed. A good quality mattress will conform to your body and help you get a good night's sleep, which is essential for staying healthy and looking good.
Get Some Good Bedding
The second step is to make sure you have some good quality bedding. This means a nice comforter, blanket, and sheets. Cotton is always a good choice because it is breathable and will keep you warm in the winter and cool in the summer. Linen bedding is also an option which is arguably even better than cotton. Linen is comfortable, temperature regulated and also hypoallergenic which makes it suitable for any types of skins, including for babies. Regardless of what you choose to use, you need to make sure that you are using the right size for your bed.
Add Some Color
The next step is picking out colors that will work with your room decor such as purple sheets if you have lavender accents throughout the room or blue sheets if there is already a lot of blue in the room. This will give it an all-over cohesive look. For those who don't care about how it looks, they can always go with black sheets which will never go out of style.
Think About The Pillows
Another important aspect of a comfortable bed is the pillows. You want to make sure that you have enough pillows so that your head and neck are properly supported when you are sleeping. This will help reduce tension headaches and neck pain.
Add Some Elegance
Adding some decorative pillows or other decorations to complete the bed. This doesn't have to be expensive but can really tie everything together and give it a finished look.
Invest In A Headboard
If you want to really take your bed from average to stylish, consider investing in a headboard. This is a great way to add some personality and make a statement. There are so many different styles and colors to choose from that there is sure to be something for everyone.
Make An Accent Wall
If your windows are on the side of your bed, instead of having a headboard you can simply have an accent wall with some built-in shelves for books and decor pieces. This is a great way to tie all of the colors in your room together and give it a nice focal point.
Invest In A Good Bed Frame
In addition to a strong headboard, you should also consider investing in a good bed frame. This is going to help keep your mattress from scraping against the floor and give it a more professional look. It will also make your bed set-up sturdier and reduce the chance of someone tripping over it at night.
Add Some Art
Finally, consider adding some art to your bed. This can be anything from a nice painting or photograph to a cool piece of wall decor. It will help personalize your space and make it feel like home.
In Summary
If you can't seem to get a good night's rest, it might be time for some changes. One of the biggest factors in achieving quality sleep is having a comfortable bed with supportive pillows and high-quality sheets. The 9 tips shared in this article will help you achieve that goal. If your bedroom doesn't have any style or personality then consider adding decorative elements like throw blankets, accent pillows, linen bedding, or even an elegant headboard. Don't forget about the importance of investing in a new mattress if yours has seen better days. These are all simple ways to makeover your space without breaking the bank on expensive items since they mostly involve switching out old things for newer ones. With a comfortable and stylish bed, you'll be well on your way to getting the best sleep of your life.