As they say, moving to a new home can take up plenty of your time and require lots of effort. As a start, you simply can't place your things and furniture in boxes then carry them into your new home. On the contrary, you have to plan, pack, find the right movers, and even clean your new home to have a successful moving process.
Additionally, remember that, when you move into your new home, you're still faced with more tasks. For one, you'll have to arrange all of your china, decide on your wall's colors, and even assign rooms to your family members, if you have one. (1)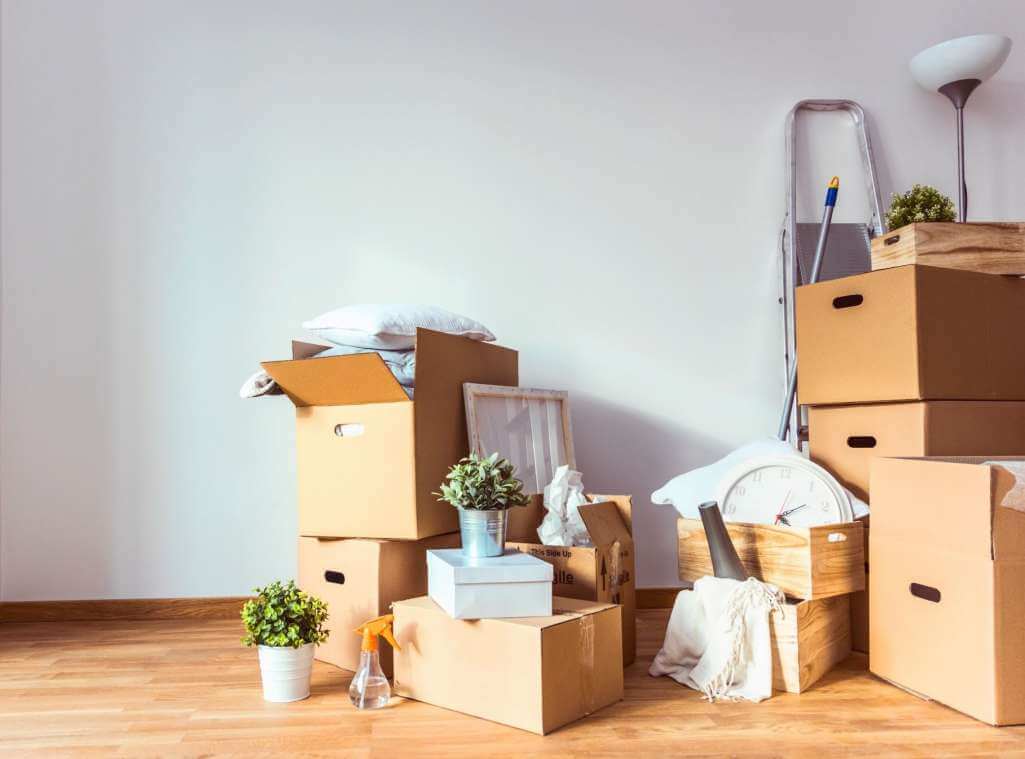 Still, when you follow the tips mentioned in this article, your move won't be as tiresome as you'd hope. Thus, to help with your major life decisions, consider these tips from the get-go:
Don't procrastinate
The saying, 'don't put off doing something for tomorrow when you can do it today,' perfectly holds true when it comes to moving. This is because waiting until the last minute or days before moving out can invite plenty of problems. For instance, if you procrastinate on your moving assignments, there's a huge tendency that you'll forget important things, like calling your cable company to eliminate your subscriptions. 
With that being said, it's best if you prepare in advance. How far in the future, you may ask? As soon as you've already committed to the idea that you're moving into a new home, you should already start planning.
You can start by labeling your things or furniture as something that you either donate or sell. This is because you'll find it easier if you have fewer things to pack. As for the things that you should bring with you into your new home, make sure you pack the things you need the least first. By doing so, you won't unearth everything as you packed the necessary things at the bottom of the box. (3)
Hire a reputable moving company
To make the whole moving process even simpler, it's advisable to hire professional movers in your area. However, when you're looking for movers, you may be bombarded with plenty of options to the point that you may feel discouraged to hire one in the first place. This is especially true since these movers, as expected of a business, employ the best marketing strategies out there. 
What you can do to sieve through all of the options is to look for the moving company's legitimacy. In fact, you shouldn't overlook the moving company's reviews and testimonies made by their previous clients. (4)
Here are a few things to keep in mind when checking for the legitimacy of the moving company:
Check if they have an online presence
They should be willing to offer a free estimate
The company should have a U.S. Department of Transportation number
They have the necessary business certifications, like the American Moving & Storage Association
(5)
Moreover, when you opt to 
hire professional movers
, it's also important that you check their non-allowables, which are things that they may hesitate to pack. Usually, a moving company's non-allowables include paints, aerosol cans, scuba tanks, fire extinguishers, fertilizers, cleaning solvents, and more. (4) 
Be smart when packing your things
As mentioned above, when packing for a move, it's not a necessity to pack all of the things and furniture you own, as packing lightly will make your move easier. However, considering what things to pack or not pack may take a toll on your time. Hence, you're now presented with a dilemma. 
Ideally, when it comes to packing smartly, start labeling things as something you should sell, donate, or throw away. For instance, if you're planning to upgrade, say, your refrigerator, then it's best if you sell or donate your old one and consider the whole moving process as a sign to buy a newer model. 
Additionally, when packing the things that you should bring, one tip to follow is packing heavier items into smaller boxes. If you pack a bunch of books into one box, then it'll result in a heavy box that's difficult to carry. On the contrary, a smaller box with heavy items makes it easier for you and the movers to carry them into your new home. it's best if you 
Do take note that you must also carefully pack fragile items, such as your chinaware. Packing them incorrectly may result in them breaking. To avoid this scenario, it's best to label your boxes with the word 'fragile.' This way, the person carrying them would be more considerate when they bring them into your new home. You can also pack fragile items with bubble wraps, packing papers, and foams, all of which serve as an extra layer of protection. (3)
Conduct the major updates you need
This is especially true if you bought a home that's relatively outdated and needs major updates, like with the plumbing or electricity. If this is the case, then it's best if you conduct the needed updates before moving into your new home. Doing so will allow you to have a seamless move as you'll no longer worry about any plumbing issues for years to come. (2)
Be mindful of the flooring
Speaking of moving into an outdated house, take note that there's a huge chance that it may come with a carpet or flooring that you hate. Hence, you may be thinking of replacing them with new ones that reflect your taste. The question is, should you wait after you move in or tackle the job in advance? 
Indeed, replacing the flooring is a major project, which requires shelling out a huge budget on your part. But also take note that if you wait after you've moved in, then you may be faced with the burden of transferring, again, your furniture into another room, which can be problematic not just for you but for the installers, too. 
Thus, if you already have a budget or are prepared for it in advance, it's best if you replace the carpets or tiles way before your moving day. Additionally, on the day of the move, make sure that you cover the new flooring with tarps or mats so the movers won't scratch it. (1) 
Make sure you love the painting
In addition to the flooring, you must also consider changing the paint's color to something that you love. For instance, if you don't like the previous owner's purple dining room, then you can always change it into something that reflects your personality. 
You can even make the room adhere to a certain theme, like the Mediterranean style. Although it may not be as intrusive as flooring upgrades, a house's interior color will play a huge part in making it feel like your home. 
When you DIY the painting process, keep in mind that painting can be a messy task, especially with the fact that paint will spray and splatter. Hence, it's best if you protect your belongings by covering them with drop cloths. It's also recommended to paint the walls first before doing any flooring updates, so you won't be as concerned about getting paint on your new carpet or tiles. (2)
Transfer or call the utility providers
Weeks before your move, it's best to contact any of your utility service providers and inform them about your moving plans. When you're on the phone with them, schedule the disconnection date as well as the connection date for electricity and Wi-Fi. 
You should have your disconnection date on the day of your move or the night before. Also, ensure that you already have power, gas, and even cable once you're already settled in your new home. (4)
Install security measures
Before moving into your new home, it's always a good idea to change the locks. Even better, it's best to place state-of-the-art security measures before you move. This is especially important if you have small children as you don't want them wandering to a new neighborhood. Also, if you have pets, install the necessary safety precautions, like a fence, in your new yard. 
Take note that a safe home doesn't only mean having the updated locks, but it can also be as simple as knowing the main water, gas, and electric lines are. You can even take the time to know the whole flooring plan of your new home so you'll be able to come up with emergency exits. (2) 
Takeaway
Many people find moving as something scary. This is probably because of the idea that how you'll feel about your new home may be influenced by your move. This means that if you have a difficult move, then you may set a negative vibe to your new home. (3) 
But with the right tips, the whole moving process doesn't have to be something you'll dread! In fact, a new environment can bring plenty of opportunities, widen your social circle, and even improve your quality of life.
Fortunately, with the tips mentioned in this article, you can make the entire transition a smooth-sailing process, ensuring that your move will be stress-free and you'll definitely enjoy your stay in your new home. Also, don't forget that you can always tap into the professionals if you want a helping hand. 
References
(1) "7 Important Things to Think About Before Moving Into Your New Home", Source: https://www.thespruce.com/before-you-move-into-your-new-home-p2-1977281
(2) "7 things to do to your new home before you move in", Source: https://www.cnet.com/home/services/7-things-to-do-to-your-new-home-before-you-move-in/
(3) "Tips for an Easy Move into a New Home", Source: https://www.ncrealtors.org/tips-for-an-easy-move-into-a-new-home/
(4) "Moving Into a House for the First Time? Don't Overlook These 21 Things", Source: https://www.moving.com/tips/checklist-for-moving-into-new-house/
(5) "5 Ways to Make Sure a Moving Company Is Legitimate", Source: https://suddath.com/moving-company/moving-tips/5-ways-to-make-sure-a-moving-company-is-legitimate/